Good evening everyone @auta it's a privilege given to me by almighty God to witness another day like this, and to share with you my today's Experience on how I spent my day.
Morning
It take only the Grace of God for someone to sleep and wake up saved. The grace of God is sufficient to me. Early in the morning.i wake up do nomal devotion with my roommate after that.i took my bath and I dash to school around 06:23am. I was having lecture by 07:00am.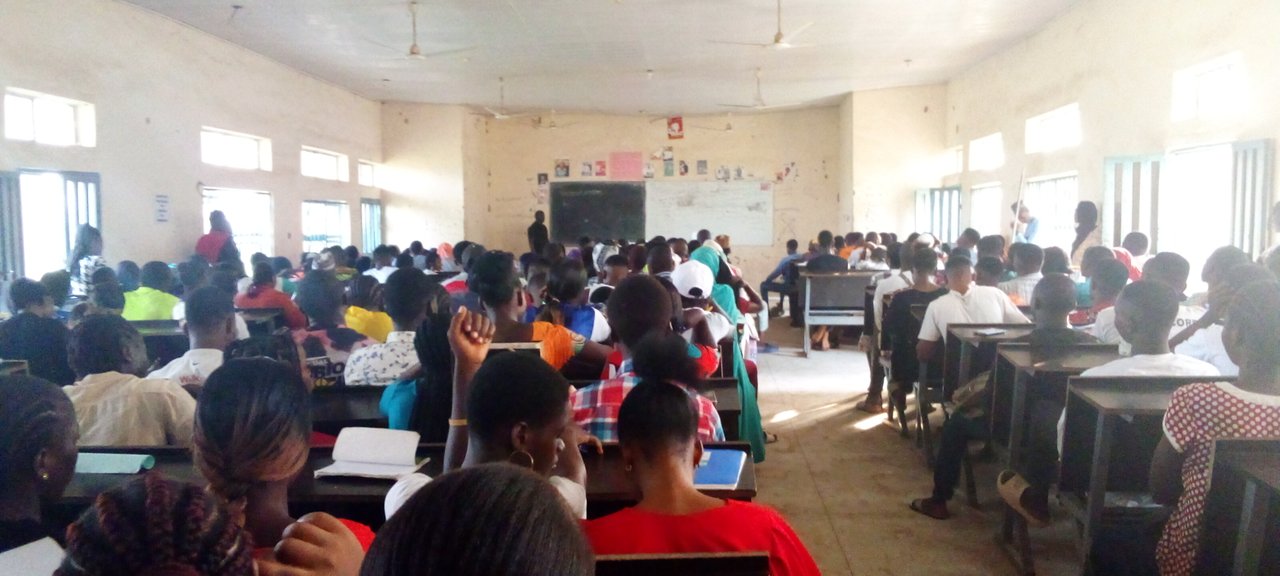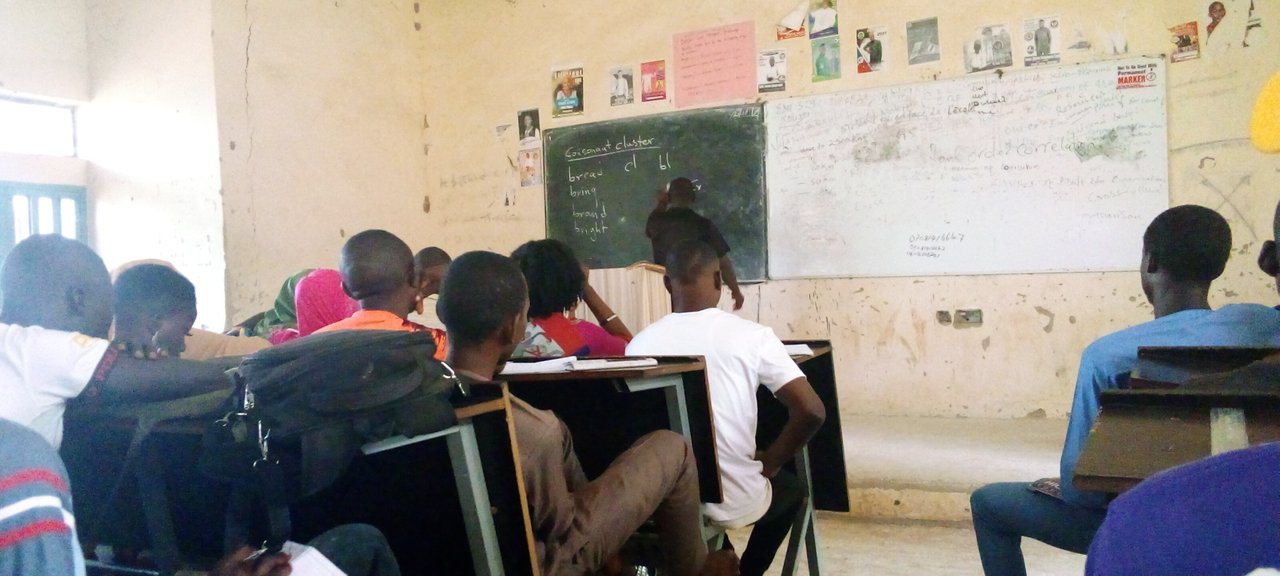 Permit me to share with you what I learned today in the morning lecture, it was English lecture.
The Topic was Consonant cluster. Consonant cluster is 2,3 or 4 Consonant in a row. There are two, three and four Consonant cluster, example of two Consonant cluster. 1. PL: words like. Place, pleasure, plot. 2. Bl: words like black, blessing, blocked, blood etc.
Example of three Consonant cluster.1. str. Words like striving, straight etc.
Example of four Consonant cluster. Tempts, twelfths. Four Consonant cluster is always at the end of the word.
What I love must at that period was how the lecturer gave an example on two consonant cluster in eggon language. Kp. Word like kpakah.
Also he gave example on Koro language. two consonant cluster. Nm. Word like nmah.
He didn't talk about Mada though, I can tell that Mada also have two Consonant cluster e.g Rh. Word like Rhikyunne, Rhilamah etc I really enjoyed the class.
That was still morning. After the class we move to another lectures hall as well, till 12:00pm which we had break.
Afternoon
I came back from school around 12:40pm to take a shower and to put something in stomach. After that I slept off for an hour before going back to school for lecture which was around 03:00pm to 04:00pm that was off for the day
.
Evening
I went to my elder brother's house at Ungwar/ Sarki Noma akwanga to see how the children are doing especially the younger ones. It has been long I visited them. that was 34 minutes after 06. I made only the two of children.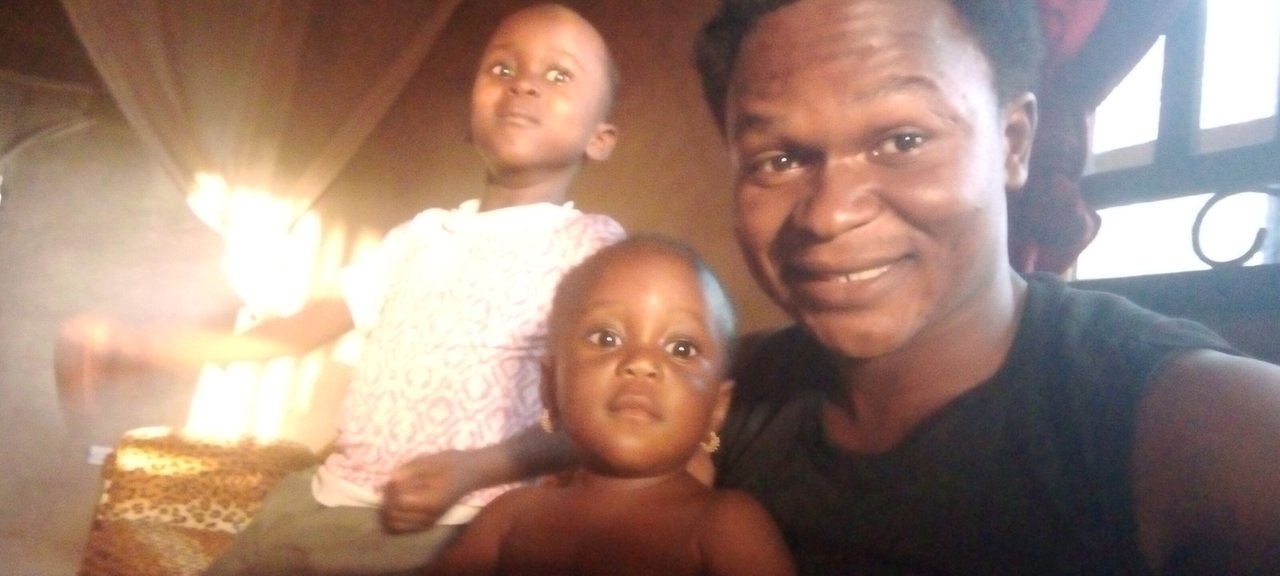 According to the elderly one he said the mother to the neighboring house to get something and the father was not back for work.i wait for some minutes but she do not show up i left to my campus, that is all for today.
Thank you for reading my diarygame