INTRODUCTION
This our report for the city of owerri, which will consist of our recent activities and and programs for this month of August. We have a lot of project already coupled with the new developments in the steemalive community.
One of the major goal of the steemalive owerri is to promote steemit and the community in this city and the steemalive group in the city of owerri have put in so much effort to in Promoting Steemit in this city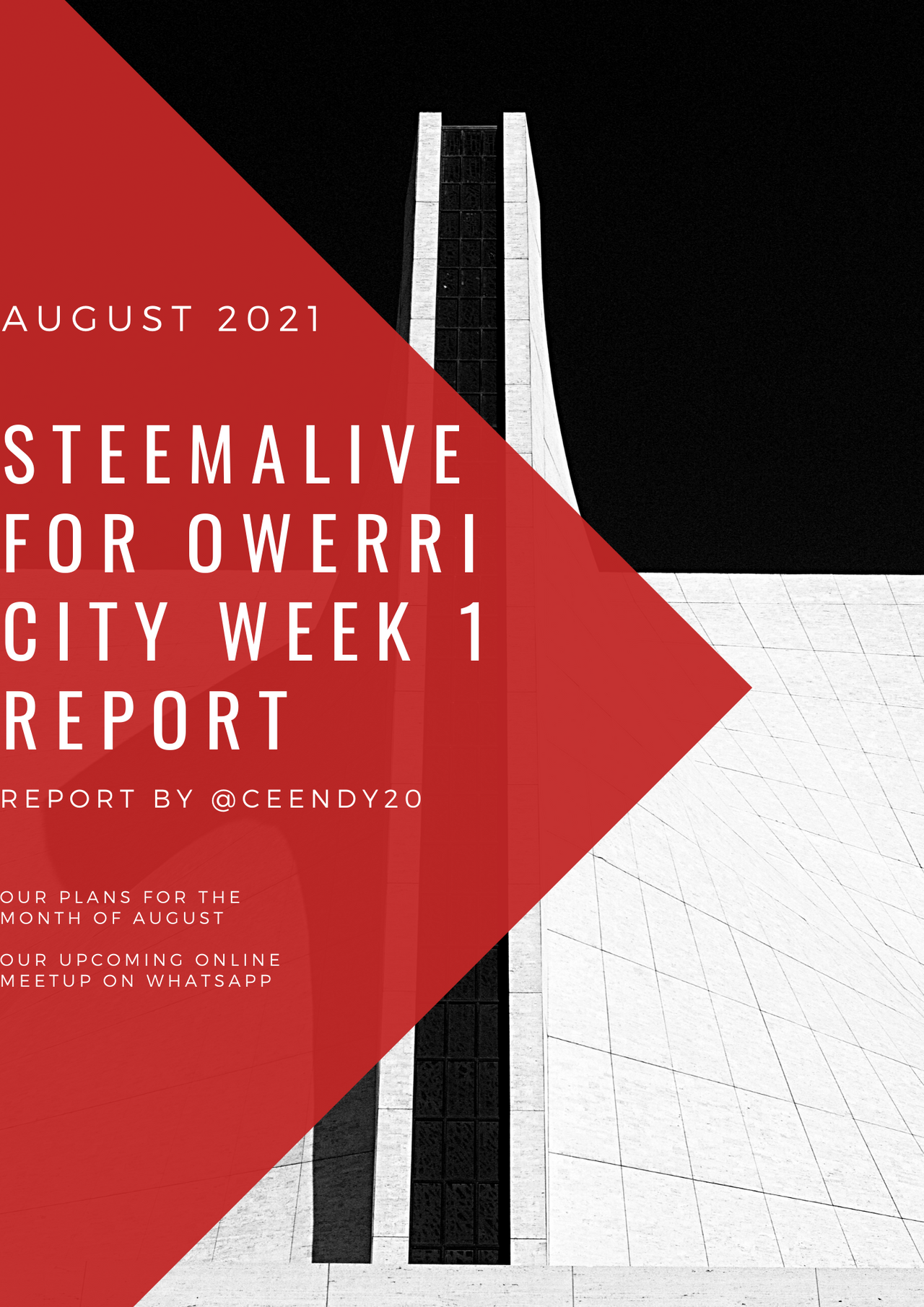 Flier created by me
OUR MOST RECENT ACTIVITY
On the 31st of july last month the steemalive owerri group had her first meetup, which was long over due, and it was a huge success. In that meet up a lot of issues were addressed,for the moving forward of the city group and the steemalive community. There were 13 steemians in attendance and they were all impacted with new knowledge, especially the newbies in our midst.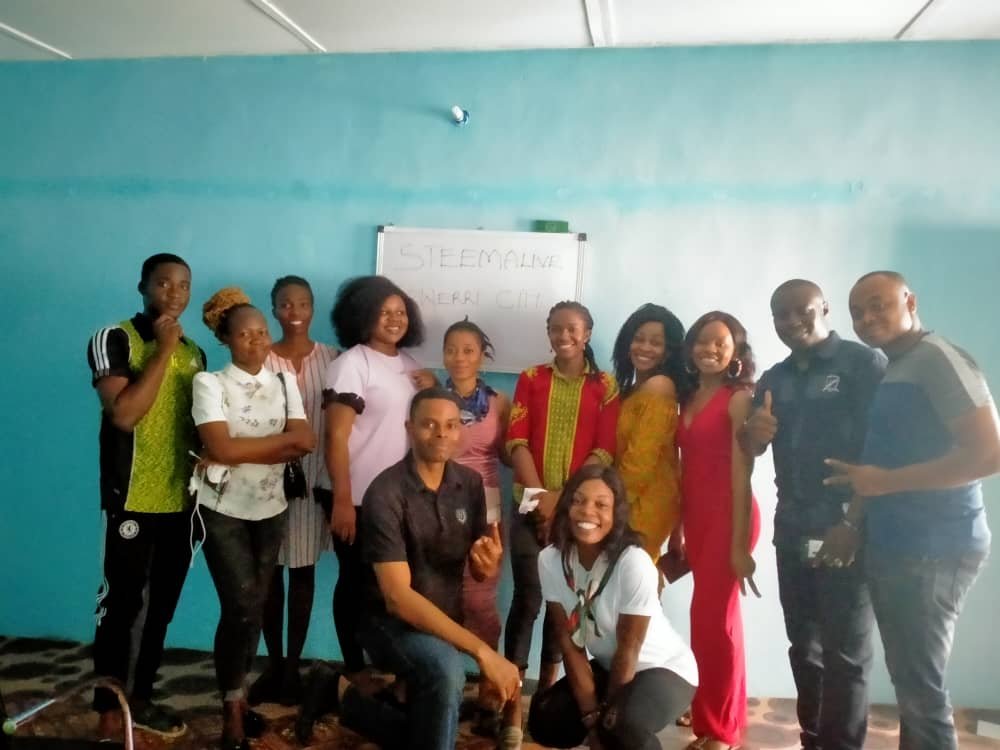 But unfortunately only the number in attendance was not up to half of those in owerri. I received some calls from mist of them stating reasons why they couldn't make it for the meet up, that was why I came up with another arrangement for an online meet up for those who weren't around. It will be a medium to carry every other person along.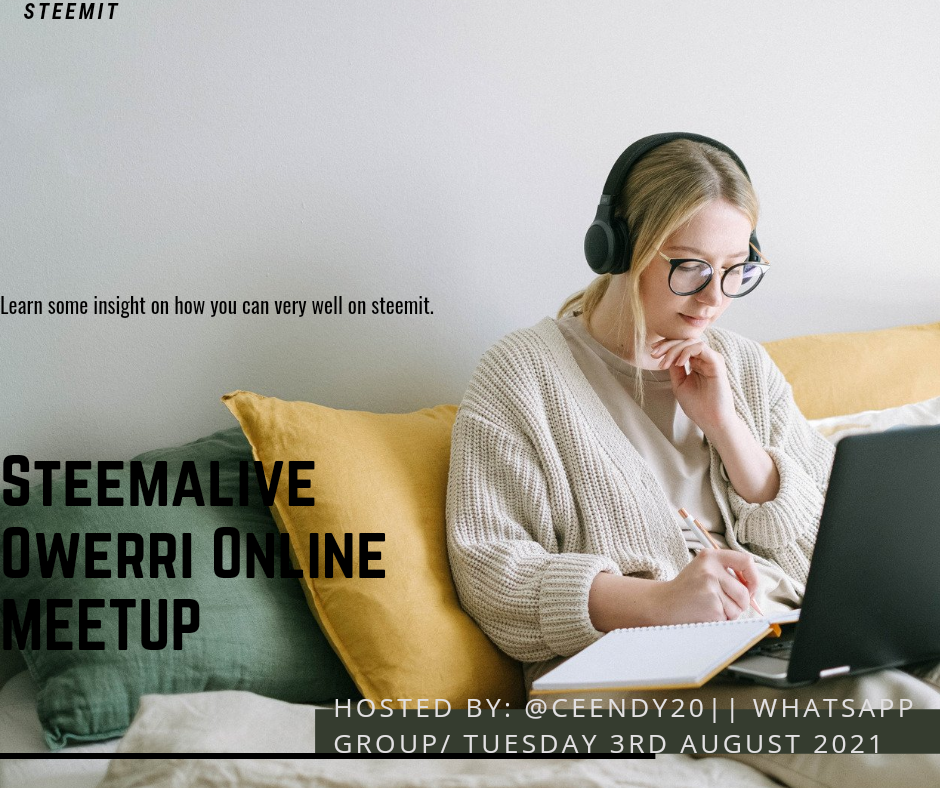 List Of Those Who Were In Attendance
PLANS AND GOALS FOR THIS MONTH OF AUGUST
We have some plans on ground which we are already working on ,and such plans include:
Getting our Branded polo.

Promoting Steemit in schools and offices.

Our next meetup coming by month end.

Recruiting more steemians.
Hopefully we are going to be able to achieve all this stated plans this month, with hardwork and diligence. So far these are our plans for this month.
APPRECIATION
I also want to use this medium to appreciate our steemalive community founder @focusnow for all his good works and efforts in carrying every single community along, thank you so much sir. I also want to appreciate my assistant @ngozi996 she has proven to be equal to the task and a very active member of the steemalive community.
Thank you
@ceendy20
CC