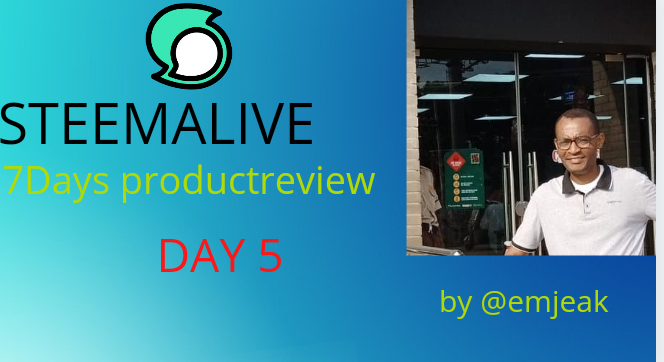 Introduction
Good morning all my great and beautiful steemians. I hope and pray that this new day will be good to us.
I welcome all steemians to my day 5 of product review.
I wish to thank @steemalive immensely for this contest. Please read along as I review these three products and their different brands.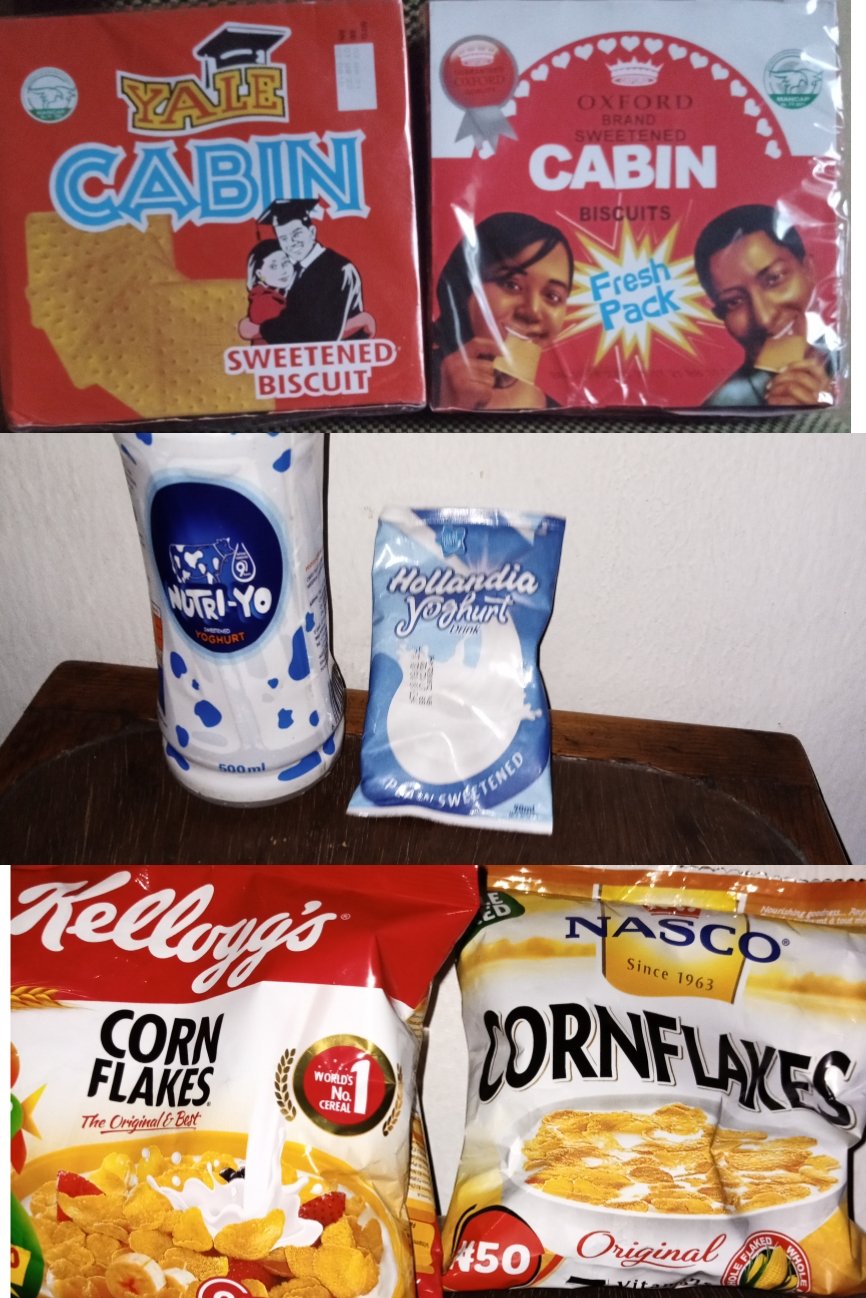 CABIN BISCUITS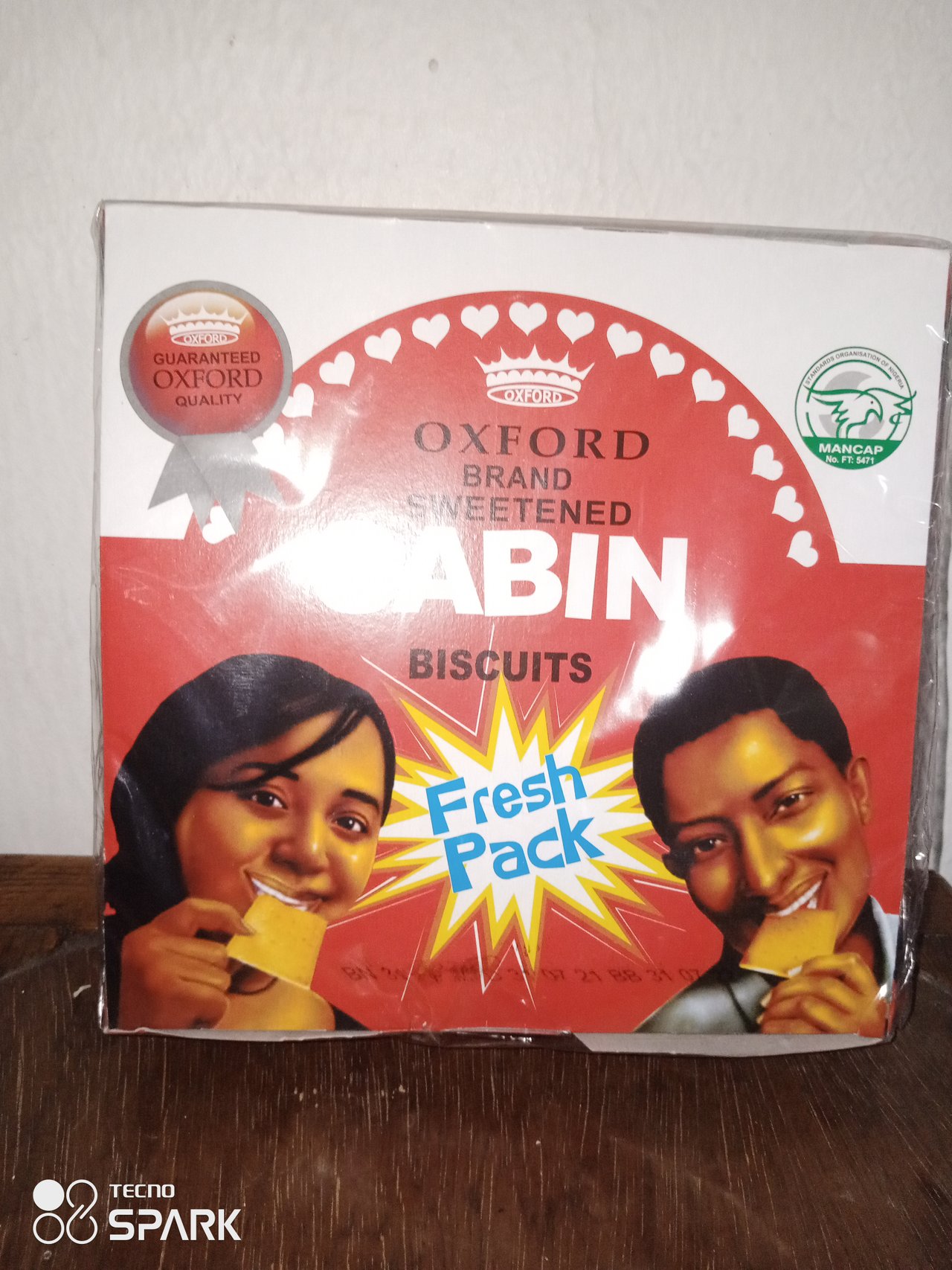 OXFORD CABIN BISCUITS
This is the Oxford brand, this biscuit is more popular to Nigeria market. It is manufactured by: Niger biscuit CO. LTD
Km22 Ikorodu-Sagamu road, Sagamu Ogun State. They produce other range of biscuits but this right here is their most popular in terms of market sales. It sells for equivalent of 2steem and it's NAFDAC approved with Reg No 01-0688.
INGREDIENTS: Wheat flour, vegetable fat, Sugar, liquid glucose, Molasses, Amonium& Sodium Bicarbonate, salt...There is no side effects. Always keep a pack of biscuit at home, you never know who needs it. I personally love eating this biscuit for it has no much sugar.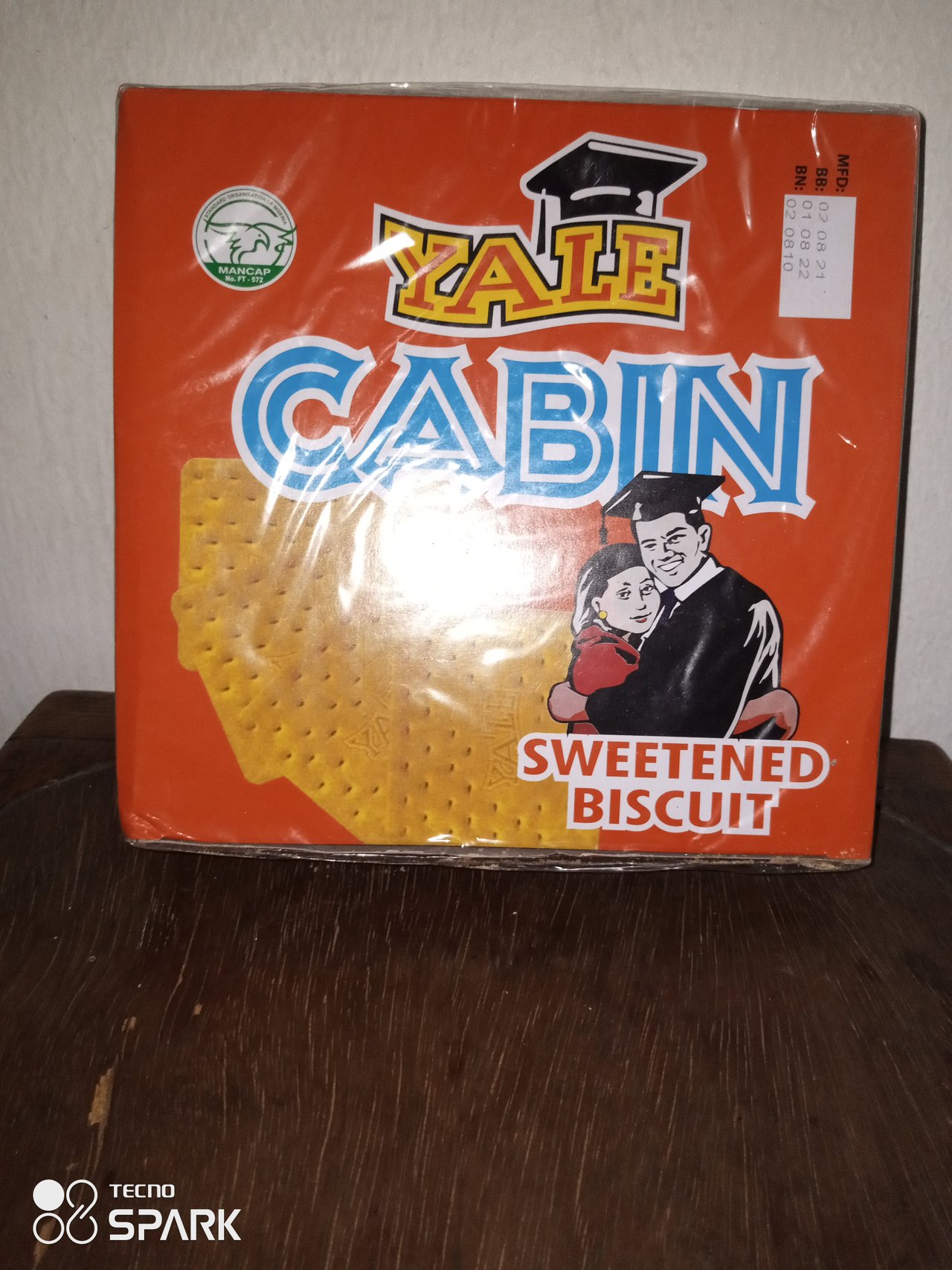 YALE CABIN
A sweetened brand of biscuit from YALE kids these days prefer eating this brand of biscuit because of it's sweet Ness. NAFDAC Reg No 01-3054, is boldly printed on the carton. Proudly made in Nigeria by: YALE FOODS LTD. Plot1B Block 1 Oluyole Industrial estate, Oyo State Nigeria. Sales for 2steem and available in all supermarkets. INGREDIENTS: Flour , Sugar,Salt, Vegetable oil, Glucose, Odoriferous Substance (Vanilla) and leavening Agents (Sodium Bicarbonate and Ammonium Bicarbonate) A pleasure to eat.

YOGHURT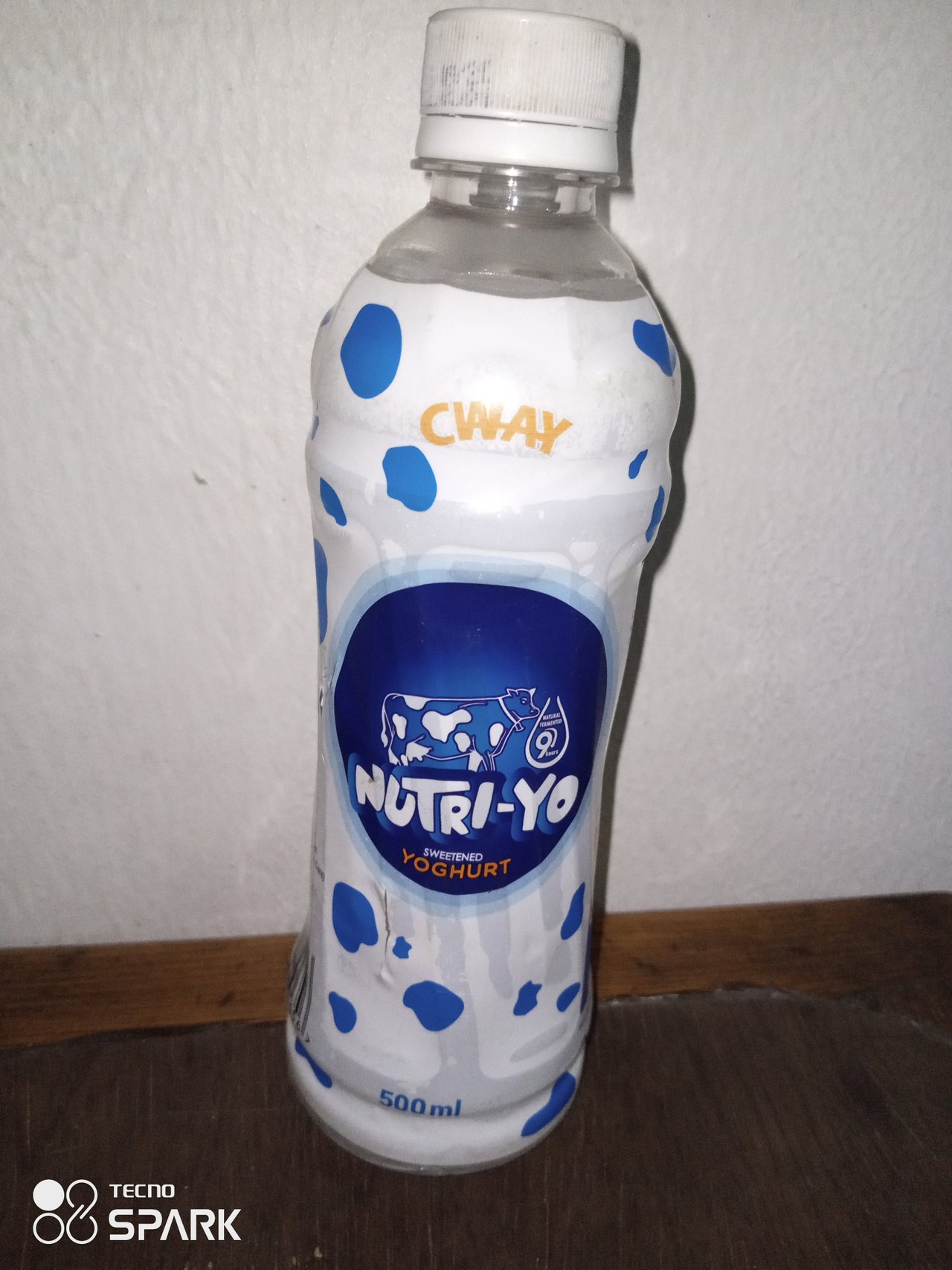 NUTRI-YO
YOU Will be certain to experience the pleasure of you serve it chilled. It is NAFDAC approved with Reg No: 08-7585.
Produced in Nigeria: CWAY FOODS AND
BEVERAGES NIGERIA COMPANY LIMITED. PLOT 15B IIOGBO ROAD OFF IDI-IROKO, OGUN STATE NIGERIA.
CAUTION: Avoid drinking if bottle swells. Please finish product in a day once open.
Keep cool and out of sunlight.
INGREDIENTS: WATER, MILK POWDER, CREAM FLAVOR... A bottle cost 1steem and it's available in any supermarket.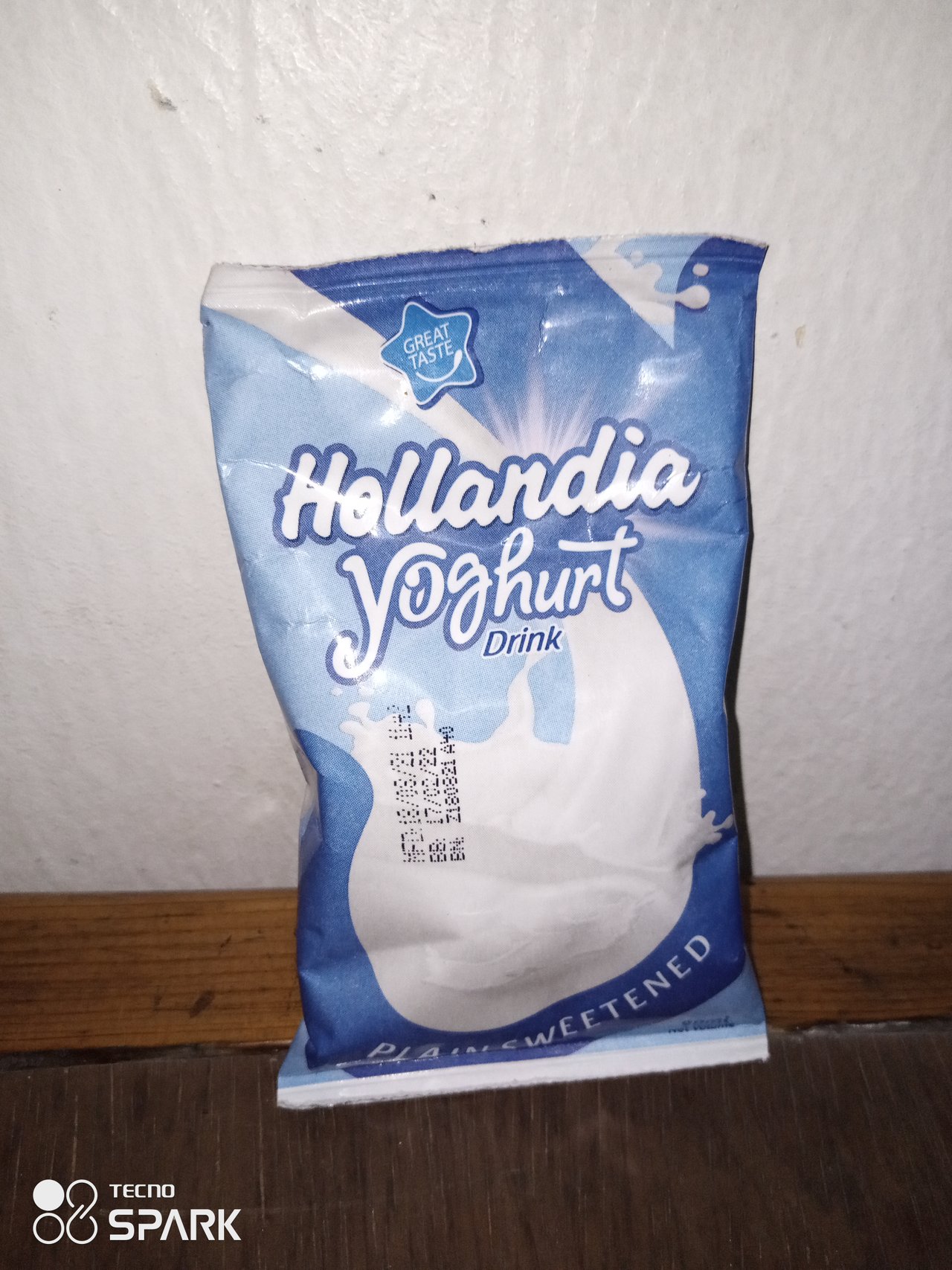 HOLLANDIA YOGURT
This is another brand of yogurt drink that has been in the market longer than the others. It is always available in the market and supermarket, for 5steem . HOLLANDIA YOGURT is manufactured by CHI LIMITED. 14 Chivita Avenue Ajao estate, Ikeja Lagos Nigeria. NAFDAC Reg No: 08-0358. I enjoy drinking HOLLANDIA YOGURT because it contains Vitamins, Calcium, and Energy. No side effects. IT'S ALL GOOD. INGREDIENTS: WATER, SUGAR, WHOLE MILK, SKINNED MILK POWDER....

Cornflakes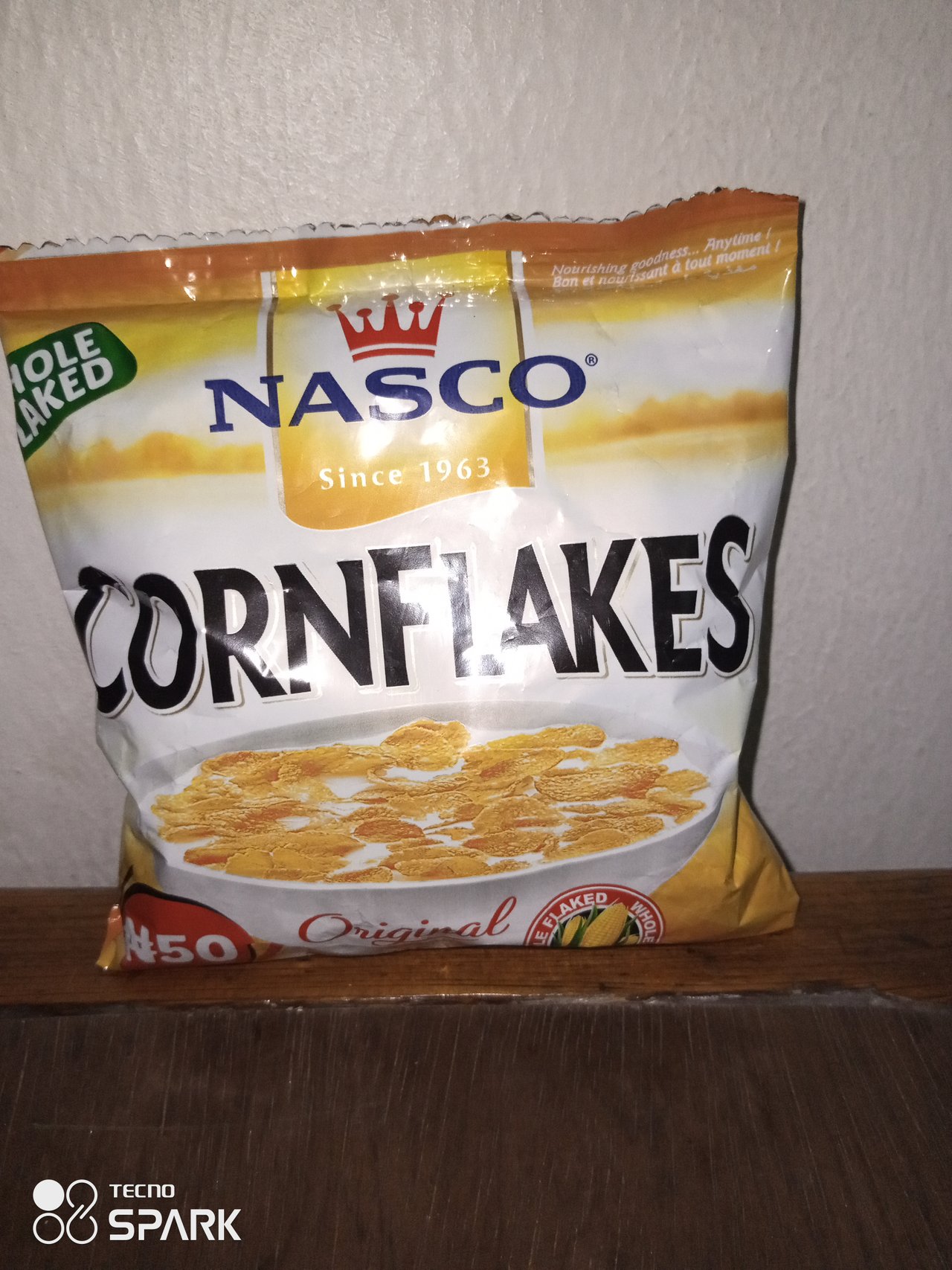 NASCO CORNFLAKE
I really like eating cornflakes especially on a 🌞 day, best served with whole or powdered milk. The sachet cornflakes, kind of regulate the quantity I eat, unlike the carton type, that I just keep pouring. But with two sachets, I'm fine. It sells for 5steem and can be purchased at any supermarket. INGREDIENTS: Maize, Sugar,Salt, Malt... NAFDAC Reg No 08-0381. Produced by NASCO FOODS LTD. JOS PLATEAU STATE. NIGERIA.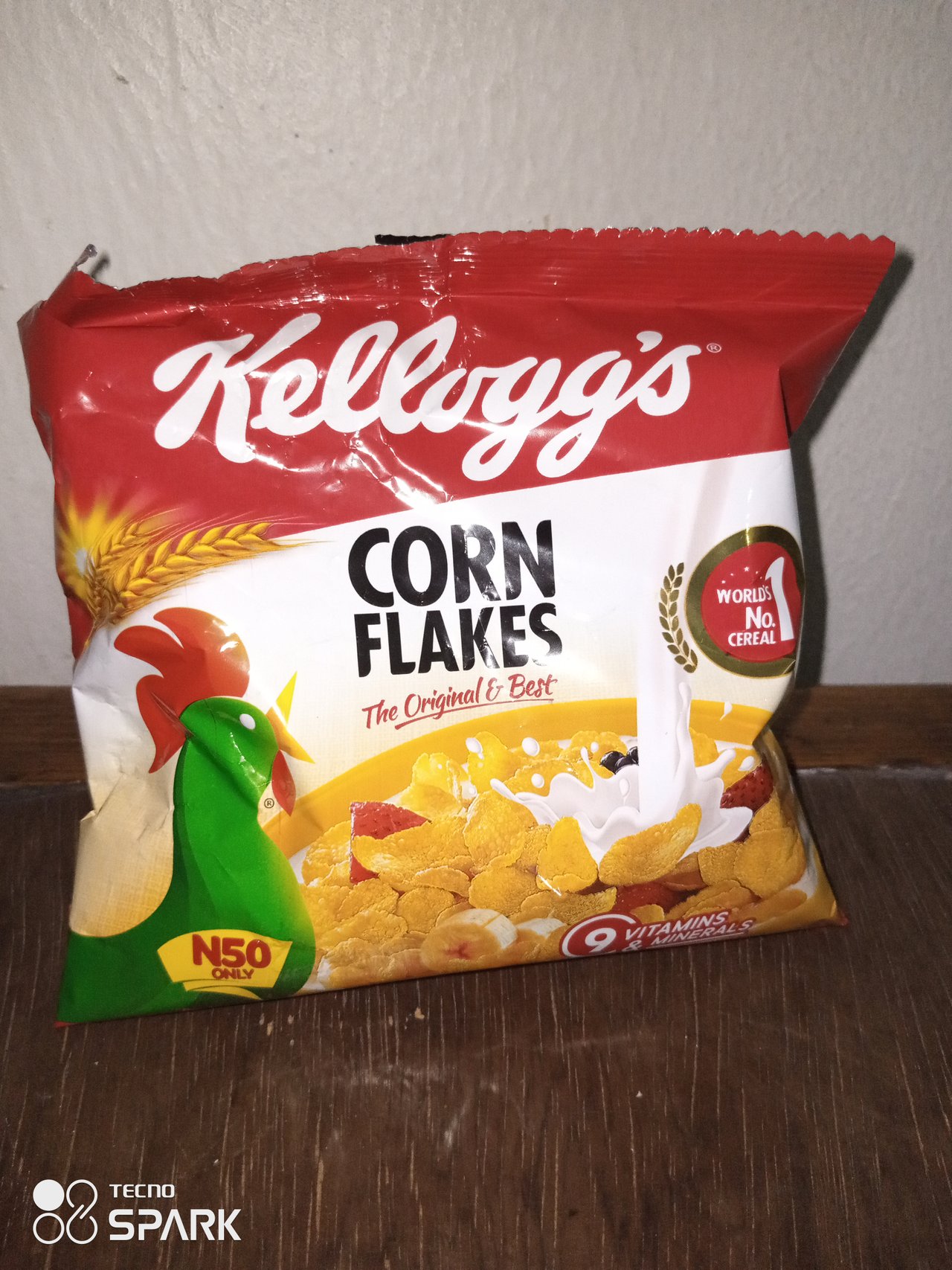 KELLOGS CORN FLAKES
I love starting my day with tumeric, ginger and garlic tea or World's no 1 cereal with 9 Vitamins and Minerals KELLOGS CORNFLAKES Can be purchased at any supermarket at 5steem. NAFDAC Reg No: 08-7590. INGREDIENTS: Maize,(corn) Grits, Sugar, Barley malt extract,salt, Vitamins and Minerals. There's no side effects. Thank you for staying with me. Do have a good night rest.