Write about at least 2 Persons - neighbors, workmates or both. When did you meet them. Why are they special or nuisance to you? Give any details about them such as family, Place of origin, religion, and kind of work they do for the organization
MY WORK MATE
Good evening friends and fellow Steemians, it is a wonderful opportunity for me to present to you a story about my work mate and my neighbour.
The first person I want to talk about is a very special person in the Organization where I work. Both of us are doing similar type of work.
His name is Raheem Adebisi. He is a devoted person when it comes to his daily activities. He is a Coach, a Speaker, a Mentor and a Motivator. He loves touching peoples lives. He loves travelling to important places where he can build and develop his business.
I have known him since 2013 but it was around 2018 that I got more closer and familiar to him. We both belong to a Multi-Level Marketing Company called Trevo. His love and devotion to the business moved him to travel to other African countries to meet his contacts he met online via Facebook social network. We nicknamed him "The Ambassador" because of his travelling and several trips within the country Nigeria.
One best attributes I like so much about him is his motivational speeches. Every morning he sends out posts that will touch your heart and move your spirit to action.
He organizes seminars and workshops to train people to become experts too just like him in their businesses. I have learned a lot from him on Digital Marketing as an expert in the field. We do hold Zoom Meetings together weekly even before the Covid19 pandemic started. He was the one that started the Trevo Business School (TBS) in Nigeria. Weekly he uses this virtual meetings to reach out to people around the globe.
Because of his devotion to his career, he joined the Rotary Club of Nigeria and on the 28 of August, 2021 he will be installed as the 2nd Rotary President of Mende Midtown, Lagos Nigeria.
He is married with 4 children. Last 3 years he gave birth to twins. His family is loving and well respected. He is a Muslim, a devoted one too and he hails from Lagos State of Nigeria.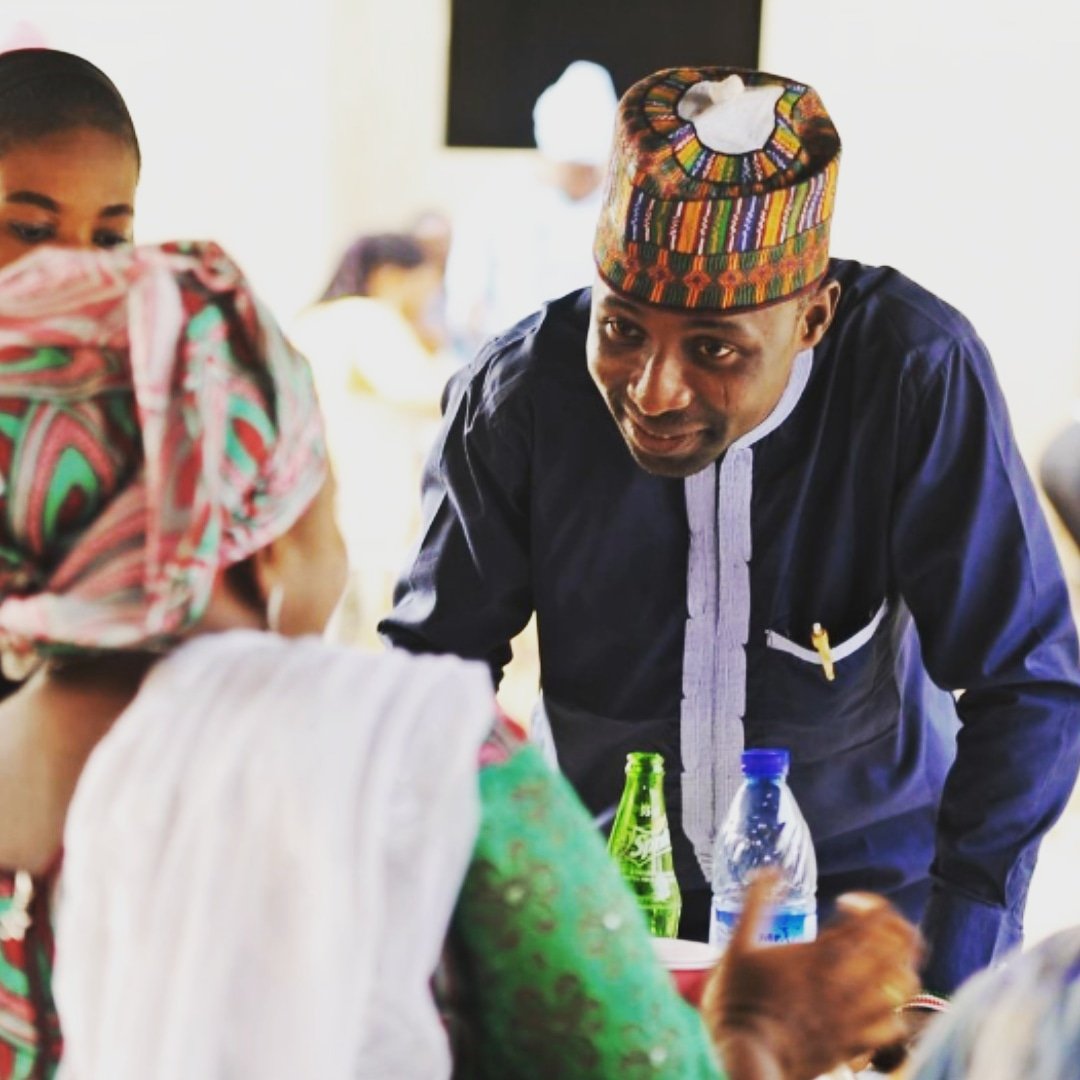 However, there is one aspect I don't like about him. He runs with speed while driving and he also chats with his phone while on steering at any little opportunity he finds especially if there is a little traffic on the way. Any time he offers me a ride from work going home, my mind will never be at rest because he will not have full concentration while driving. To him its normal but to me its very dangerous.
Let me share a few of his quotes here:
"Friends should help you achieve your goals. Surround yourself with peers who are positive and add value to your life. Having friends who ooze positively will not only make you smart but also help you push through tough times. Check in closely to see who's in your circle."
"Successful people know that life isn't fair and they're not entitled to anything. They also know that wallowing and making excuses only zaps their power. Never blame external factors you're giving your power away. You're not what happens to you but how you react."
MY NEIGHBOUR
In my area where I live, I have many neighbours who are caring and loving. Let me talk about my immediate neighbour. We live in the same street, in fact we share the same fence. We always exchange pleasantries and discuss together, visit each other and have some things in common too, we also exchange gifts and food items occasionally. People around us thought we are blood relatives. We are both Nigerians but from different states. I am from Abia State and they are from Delta State. They love sending my children on errand.
His son touched our live recently. When he installed a borehole in their compound he passed a pipe through the fence and gave us drinking water. We were so happy over this kind gesture. Intact it relieved my children from going outside in search of clean drinking water. Their grand daughter is always with my children and she is very fond of us all.
.
Everyone has their own inherited imperfections sometimes one can wrong the other but I just allow love out of the Bible I learn to cover over everything so we don't have to bear grudges against each other.
My neighbour's name is Mrs George (Mama Ogochukwu). She is very nice and we are good to her family too. I hope you have learned something from my stories. It is very important to maintain a good relationship wherever you may find yourself - at work, home and within the neighbourhood where you live. God can use a total stranger to bless your life.
Thank you while I stop here.