Today August 27th 2021, when I woke up filled with energy and enthusiasm because of what activities that lay ahead of me.
I first said my prayers thanking God Almighty for a beautiful day. When I look around me and see all the good blessings I have received from Jehovah, I marvel. There are numerous to count. All I have to say each morning is to first thank Him. This is because the person whom you first go to always for your need with rest assurance will never fail you, and it is God that is my No. 1.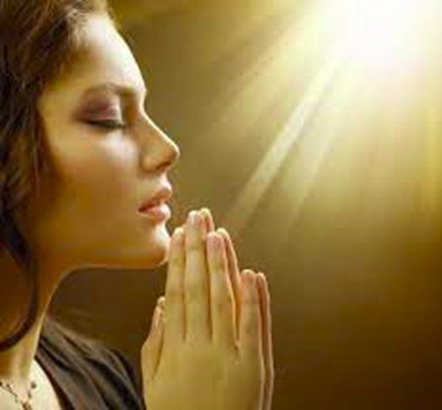 source
Then I went to the kitchen and took some boiled water and mix it up warmly to drink so I can have proper detoxification. Afterwards I took my bathe get ready for the first assignment of Singing Audition, but I was told to log out since I have already sang yesterday. So then I took my breakfast of herbal tea and bread. Afterwards I dressed up and hit the road to Egbeda Lagos State.
I went to the office of Global Impact where I do have some engagements to complete some account openings on one of my businesses thinking I will get some cash there but unfortunately it did not work out again today. As I was there I just received a bad news. A great shocking news of one of my cousin that she died since June and is in the mortuary. It was like film. I could not believe this as the news just devastated me and I packed my bag and headed home. The funniest thing was that the last money on my could not carry my transport conveniently as I thought I will cash some money today. All the same I managed to get home.
Here at home I prepared for my Bible Study a bit and finished up some other adverts I had already planned to do for my business online. Not long, the Bible study started on Zoom by 6pm. It was spiritually refreshing. After the Meeting, I called my junior sister to report the bad news I received but she too have not heard it since then too. We all lamented over this great loss. Death will soon come to an end. Jehovah our God promised to deal with it and swallow it up forever. The Holy Bible assures us that at Isaiah 25:8a
He will actually swallow up death forever
As I was just managing to eat without good appetite, my phone just rang, again it was one of my neighbour that took his junior brother to Abuja for treatment. She just announced that his brother died last week and has been buried as she just came back from home. Infact the last ball of Gari in my hand could not pass my throat, I just managed to swallow it and washed my hand.
Today was just not too good for me. All the same, I believe in God to give me courage to bear all these bad news. I encouraged that my neighbour to bear the loss of his brother as she so much loved him.
The next thing is to finish this write up and go to sleep so I can rest.
Cc:
@focusnow