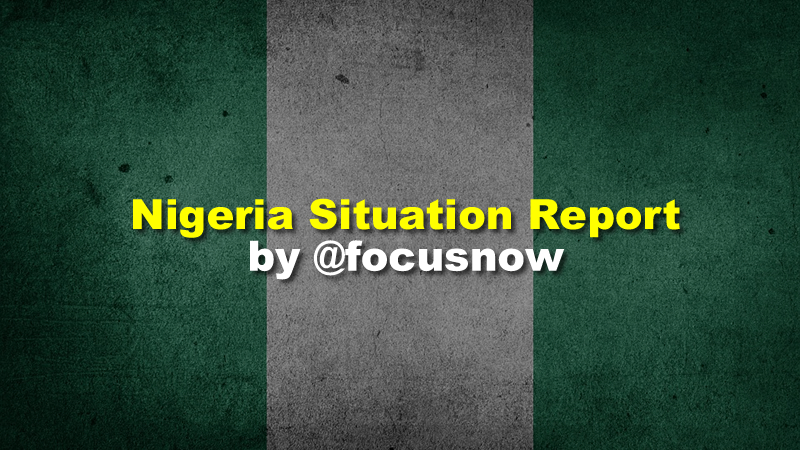 introduction
@steemcurator01 may have noticed reduced activity among users from Nigeria in the last few days. So I make this post as a Country Representative to report the current situation we face in Nigeria and how it might affect our blogging activities here on Steemit.
Few days ago, peaceful protests began in some cities across Nigeria to demand for a change in how a particular police unit (Special Anti Robbery Squad (SARS)) operates. There have been alleged human rights abuses by this unit. Some Innocent citizens said they have experienced or witnessed harassment by this unit, hence the protests. The protests started peacefully in cities Lagos and Asaba, but has since turned violent after the authorities reportedly fired at unarmed protesters. Some where reported dead and others sustained various degrees of injury. As a result, the protest has turned violent and spread to other cities which resulted in the destruction of property and loss of lives.


How it might affect users in Nigeria
Because of how violent the situation is right now, many states have imposed 24 hour curfew, which is designed to limit the violence and loss of lives. Although the protesters have continued, defying government order. The two hardest heat cities are Lagos and Aba. Unfortunately, the two country representatives live in these two hardest hit cities. I @focusnow live in Aba, and there is a 24 hour curfew now until further notice. @beautychicks live in Lagos where the alleged shooting of unarmed protesters happened. Lagos is also on a 24 hour curfew. Aba is the city with the largest number of SteemAlive members and we also have our training center directly opposite Central Police Station. Police stations and army check points are now target of the violent protests. At least one police stations has been set ablaze and several checkpoints destroyed in Aba and Lagos.
Because of these situations, some of our users and community members may not post regularly within this period as everyones priority is to stay safe. In our group chats, we continue to encourage our members to stay away from trouble, especially from the protests that have since turned violent. There is restricton of movement due to the curfew, so most of us have been at home for two days now in the two hardest hit cities of Aba and Lagos. Other cities have recorded far less confrontations and activities remain largely normal.
While we will continue to write and post to the best of our circumstances, there could be reduced activity due to the unrest. I make this report so that our situation would be well understood. I and @beautychicks will continue to check on our dear Steemit users in our country. We hope that no one gets injured or dies as a result of the present situation.
We hope that the protesters voice would be heard and demands met. Thank you @steemitblog for your support of Nigerian Steemit users in these trying times. We hope to get over it sooner than later. Attached are some images from the protests.


Situation report gallery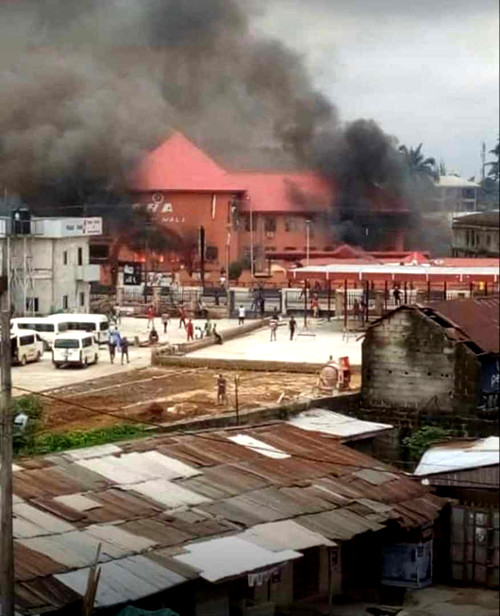 Aba Town Hall set ablaze. Image taken by @marydexplorer
Aba Town Hall was featured in the mytown10pics of one of our new members @nehkalus 3 days ago. Its the Local Government headquaters of Aba South.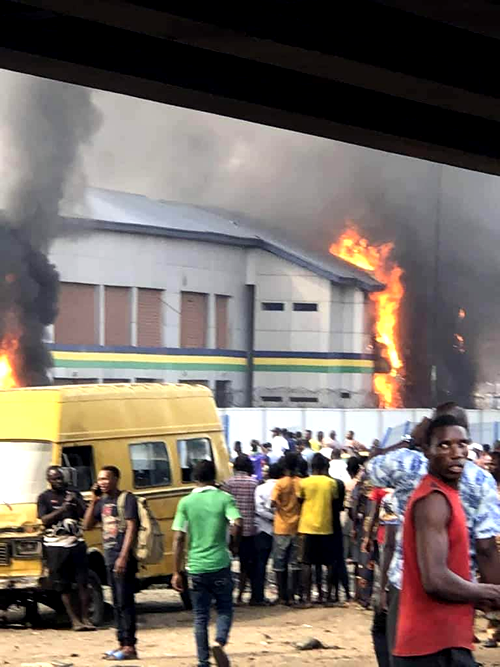 Orile Police Station Lagos, set ablaze. Image Source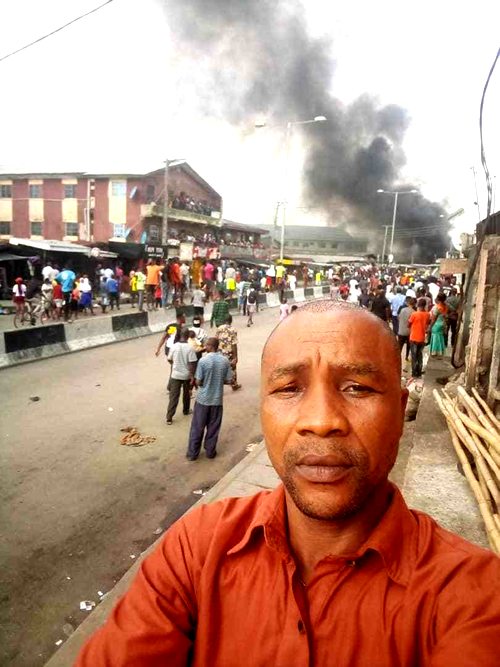 Orile Police Station Lagos, set ablaze. Image Source
cc: @cryptokannon



Subscribe:::Discord.
:::Whatsapp :::join trail