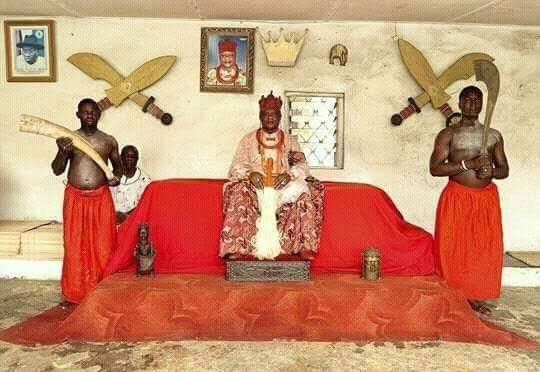 source
Hello my friends.It's another time to be with you on Steemit.I have another interesting post for you.Here is it.
In Africa certain ceremonies have their own parapheralia which gave the occasions identity and colour.A titled man,for instance requires certain items such as staff of office,coral beads,fan,bangles etc inorder to stand out in a crowd of men.Without his parapheralia,a king(igwe) cannot be distinguished from his subjects.
Similarly,a bride in a marriage ceremony is attired differently from the rest of the girls.She is often adorned with waist beads,rattle and decorated with chalk(nzu),camwood(ufie),body design(uli), ritual ceremonies like initiation into cults and masquerading,use of objects, peculiar to them,such as ritual pots,rattles, tortoise shell,nzu,bells etc.