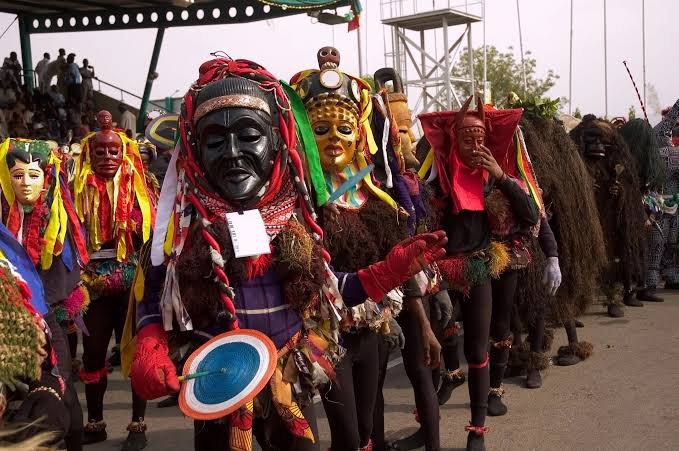 source
Greetings to you all and welcome to my blog.I wish to share to you about African Culture and Ancestral Worship.
Africans believe in the worship of important deceased ancestors.In many communities death is not the end of a man,but a mutation from life form to spirit form.
In Nigeria people believe that ancestors,if well treated will offer protection, guidance and bring good fortune to the community ,hence ancestral figures are carved and venerated in some communities.
Some communities have their ancestors represented by mask,worn with costumes.In other communities, ancestors are represented by masquerades which appears during burial ceremonies of initiated members of the community.
These masquerades appear to escort the spirit of the dead into the spirit world.It equally performed spiritual functions in the burial ceremonies and act as spiritual arbiter in difficult situations.Its judgement is final, hence its authority and power to dethrone a king,sack a surborn wife and impose fine on erring people.