During a press conference in portugal today before portugal euro match, cristiano ronaldo had removed the two bottle of coca-cola placed infront of him and left the bottle water beside it because according to him water is life.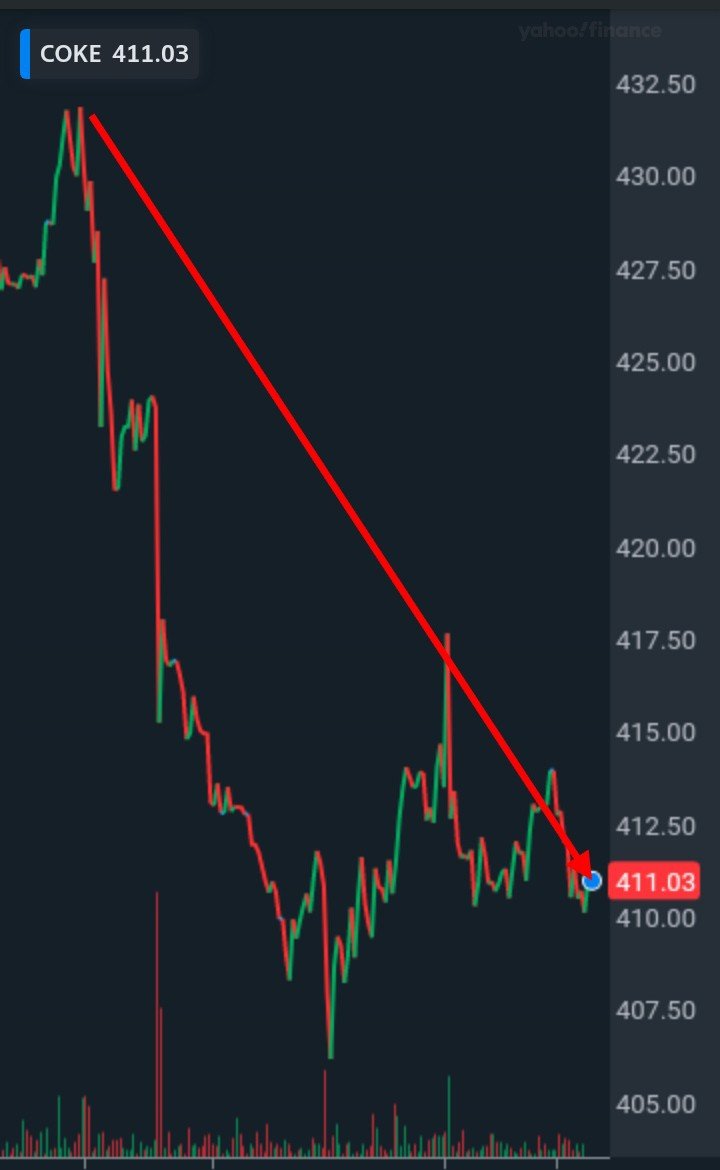 𝔦𝔪𝔞𝔤𝔢 𝔰𝔬𝔲𝔯𝔠𝔢 𝔣𝔯𝔬𝔪 𝔶𝔞𝔥𝔬𝔬 𝔣𝔦𝔫𝔞𝔫𝔠𝔢
Since then, according to a statistics that had dropped, Coca-Cola's share price dipped by $4bn (£2.8bn) after Cristiano Ronaldo removed two bottles of the carbonated drink which were sitting in front of him at a press conference and encouraged people to drink water.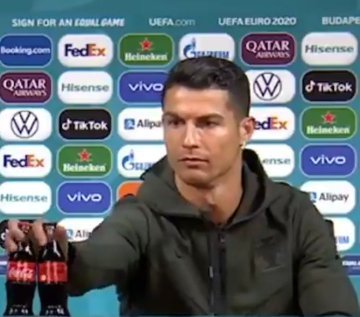 𝔦𝔪𝔞𝔤𝔢 𝔰𝔬𝔲𝔯𝔠𝔢 𝔣𝔯𝔬𝔪 𝔱𝔴𝔦𝔱𝔱𝔢𝔯
The Portugal captain moved the cola bottles as he sat down to speak to the media at Monday's Euro 2020 press conference ahead of Tuesday's Group F opener against Hungary.