INTRODUCTION


Hello steemit, I'm so glad to have joined this platform and remained for as many days. It's been an amazing time here and I would like to appreciate your help in reaching my current influence on the platform which is ~4,860 SP. It has been a very interesting journey and I must say, I've learnt so much here.
This was not only the beginning of my journey into the crypto world but also into the world of blogging. There have been lots of role models to follow in my stay here, and from them, I've learned to work harder, to be more committed and to write better.
MY JOURNEY SO FAR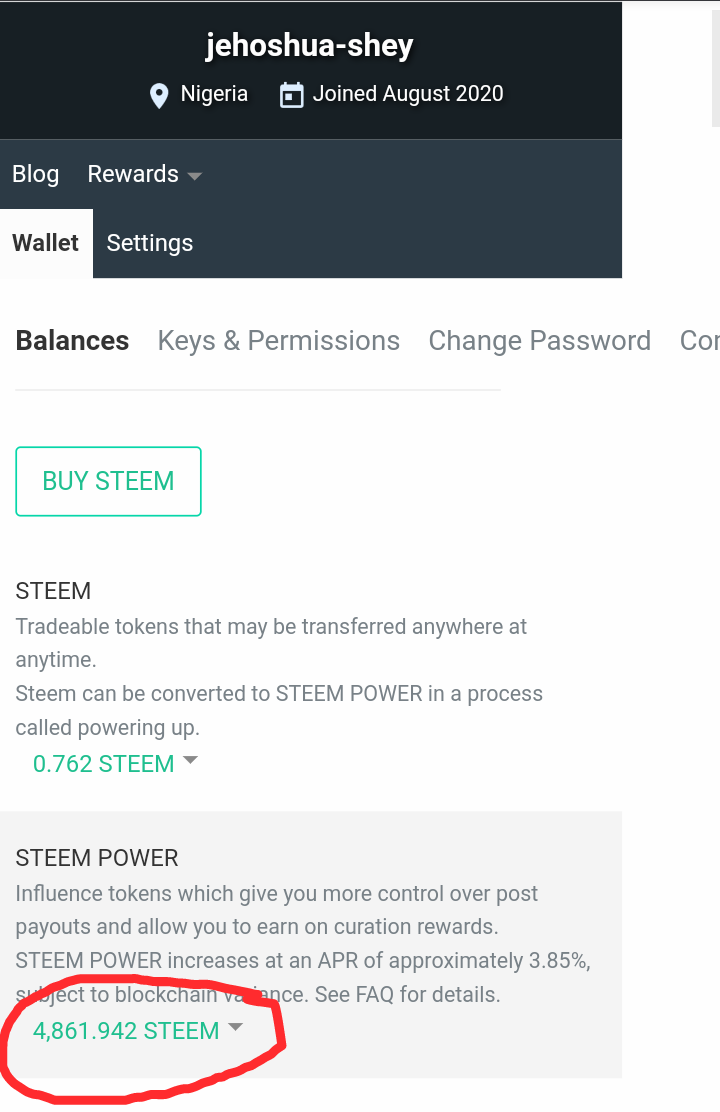 Reaching 4,860 SP hasn't been a day's job, at least, I joined in August of 2020 and I achieved it in April of 2021. During this period, I've been a beneficiary of the generosity of a number of big guns here on steemit like Trafalgar, Stephen Kendal, Nutbox.mine, Tipu, and Crypto.Piotr official accounts like Steemcurator01, Steemcurator02, Steemcurator03, Steemcurator04, and Steemcurator06, and community accounts like Steemalive, Steemitfoods, and the project hope community.
MOVING FORWARD


I desire to advance further, fueled by my ability to have overcome the numerous financial challenges I was faced with late last year/early this year, which challenges I was able to overcome without powering down.
It's my earnest desire to reach 5,000 SP as soon as possible and continue on my quest to reaching the next landmark. This desire is to be realized by beginning my first power up campaign since I joined steemit.
MY DIARY GAME PLAN


Because of the current state of payouts on the platform, my posts will still remain powered down but all liquid payouts from my diary game entries and my my-town-in-ten-pics entries will be converted to steem and powered up 100%.
This will go on till the end of the ongoing steem crypto academy. I hope to rapidly increase my SP this period with this initiative.
I also hope to continue being a beneficiary of the generosity of the big guns on this platform and the big official accounts, in fact, every whale is invited to give me huge 'upvotes only' from time to time. This will be deeply appreciated.
Furthermore, I reckon that I may not be able to repay these big guns for their generosity but at least I can reciprocate by upvoting other people, especially those with smaller influence. I think this is good for the sustainability of the platform.
Thank you so much for your time.