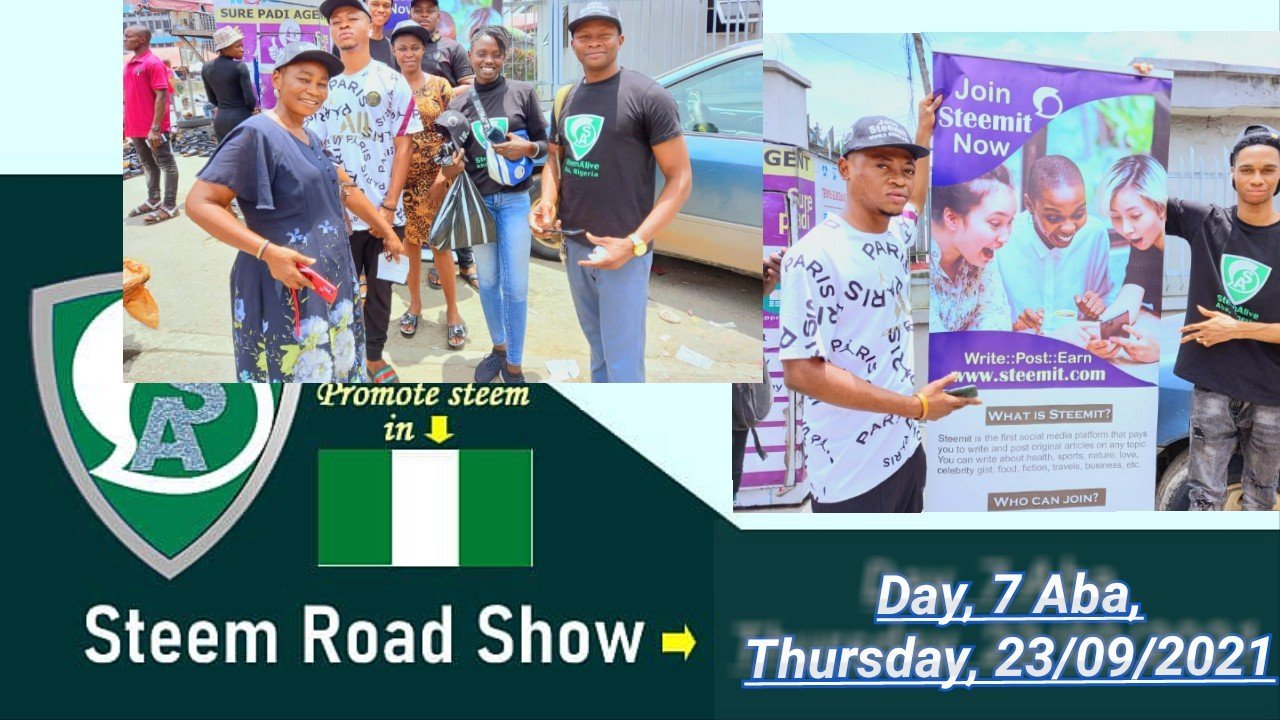 INTRODUCTION
Good evening my fellow steemian, I hope you all had a great and wonderful day? This is to bring to you on how day 7 road show in aba was being displayed though I noticed that is not everyone that really know about the road show that is always being held. Okay this road show which is always being scheduled is a perfect and wonderful way and our own local way we promote steemit and here is the way we promoted steemit here in aba City abia State.
After done with what I was doing at home I moved directly to our training center. Steemit training Center here in aba city is where we direct and lead people on how to make a quality post on steemit using markdown style to perfect their work. So when I go there I notice a new things which is the new banner and steemit cap as well.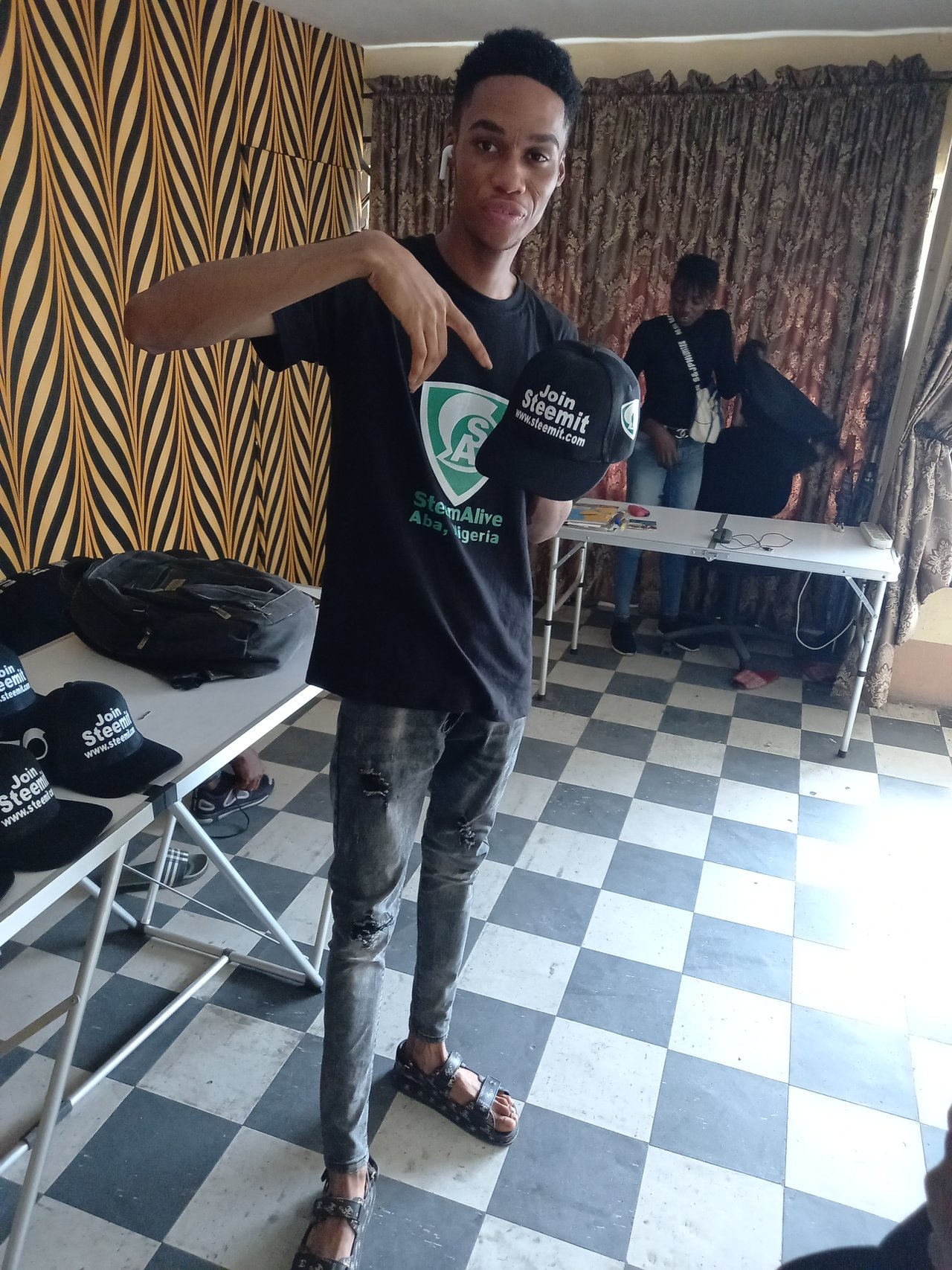 Because we were really serious in promoting steem so we need to get our tools ready because a farmer can't go to a farm without he's cutlass so we were fully prepared to match down to reach the people and give awareness of steemit. So after we took our cap and set to go I quickly go and carry the banner and we stopped a tricycle going to our location and we all were heading directly to Saint Michael where they deal on phone accessories.
At Saint Michael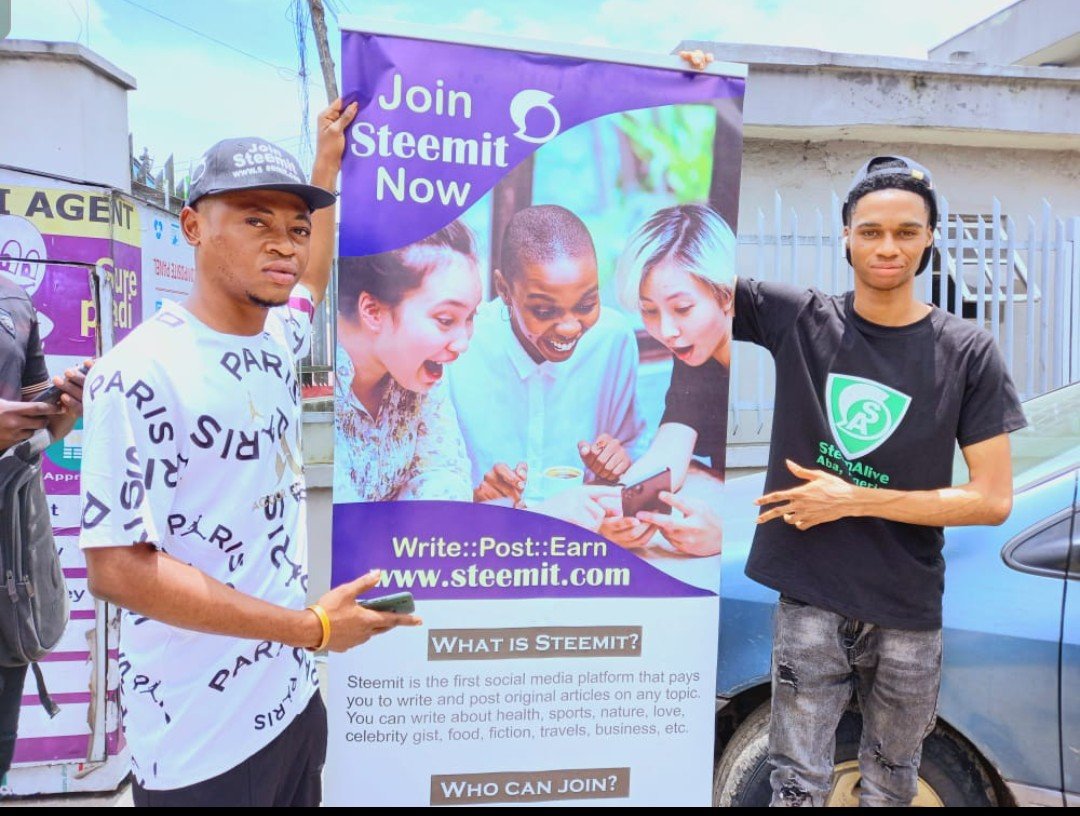 When we got to Saint Michael we position our banner and took a salfie before we split our locations and started meeting up with different people though it wasn't really easy to convinced people that steemit is a legit platform which needs no reference and in our own creativity and proofs we were able to convinced them but not all that believe but those who put their trust in us were able to sign up and some did their introduction post that day.
My personal effort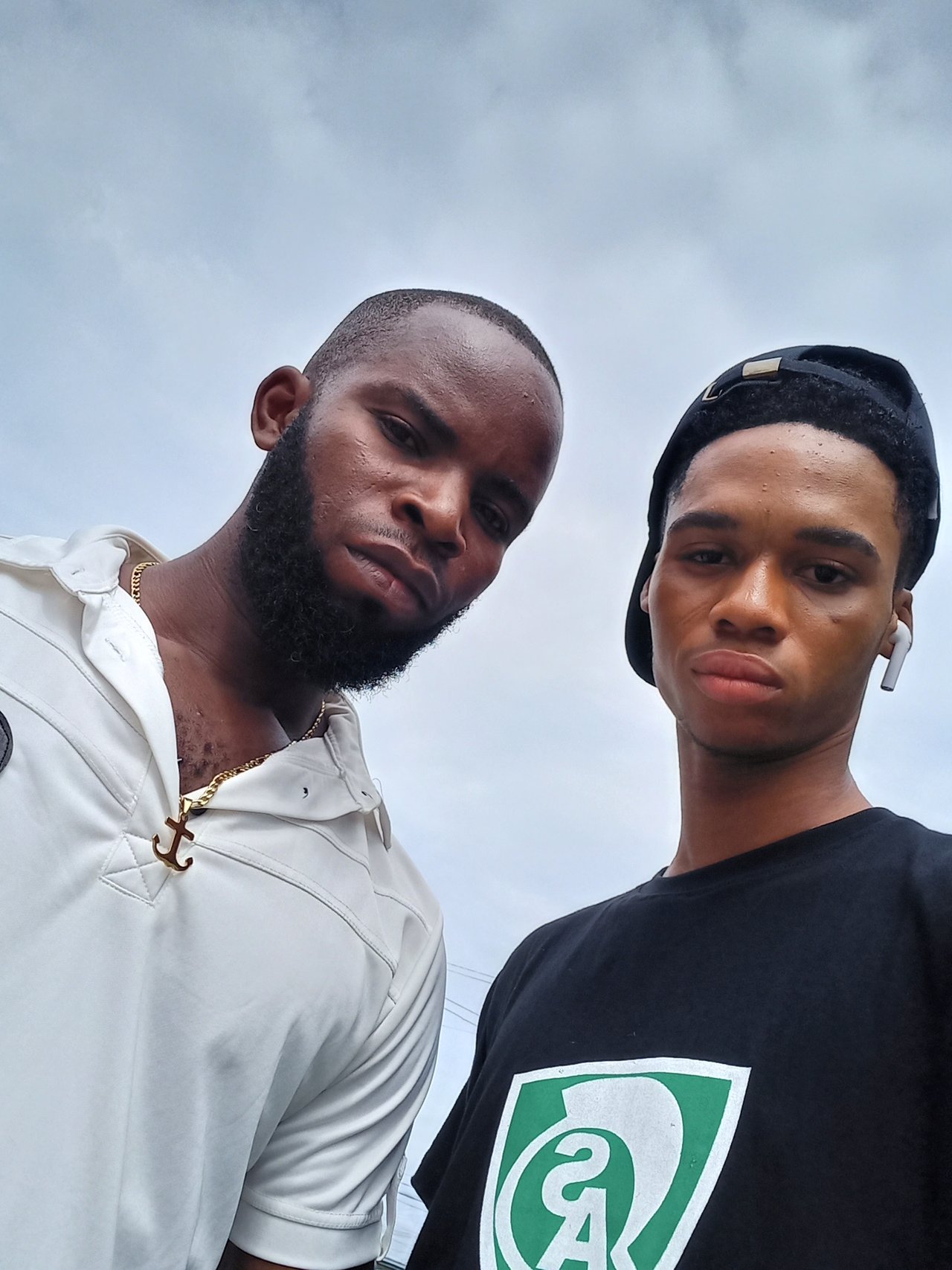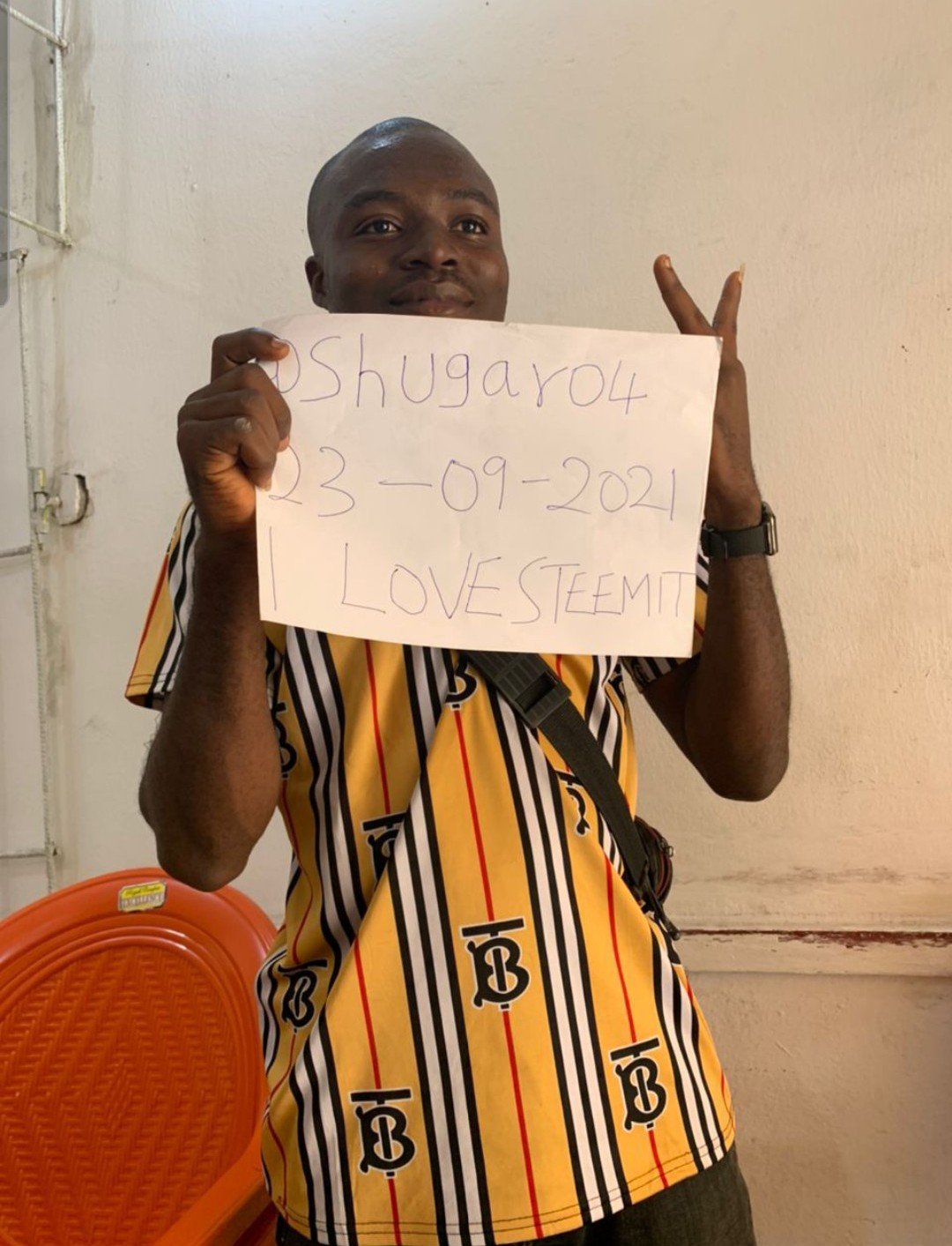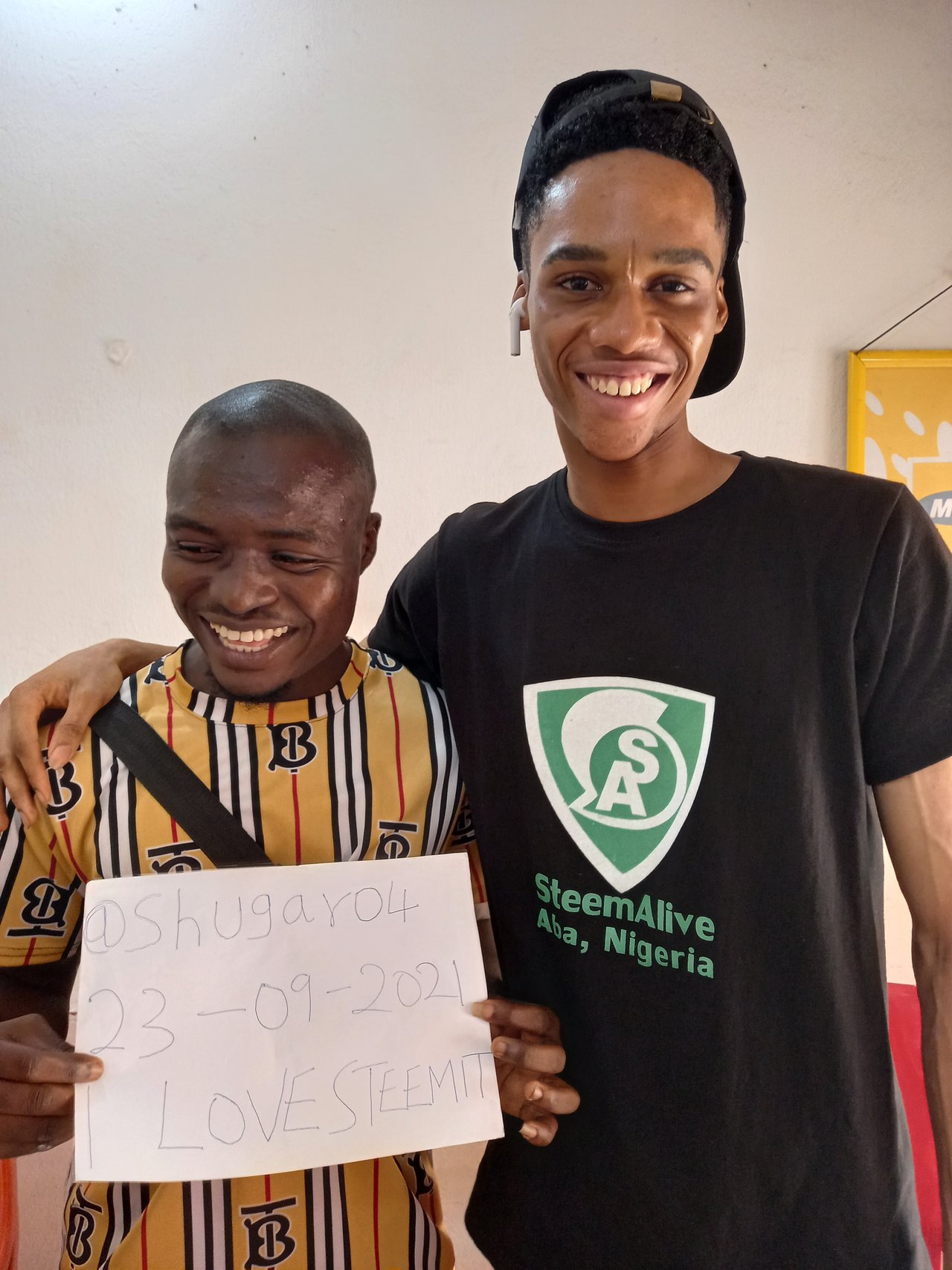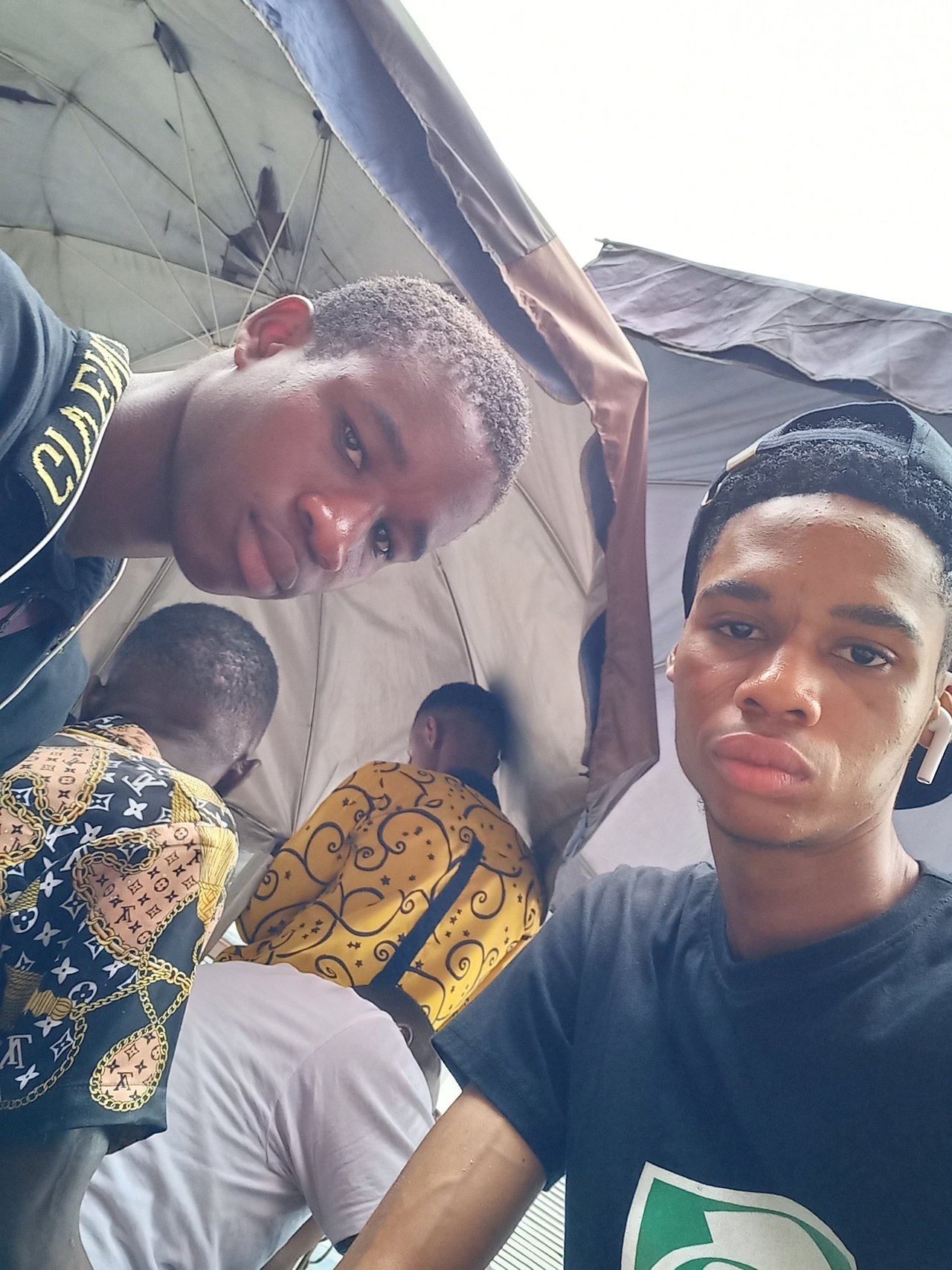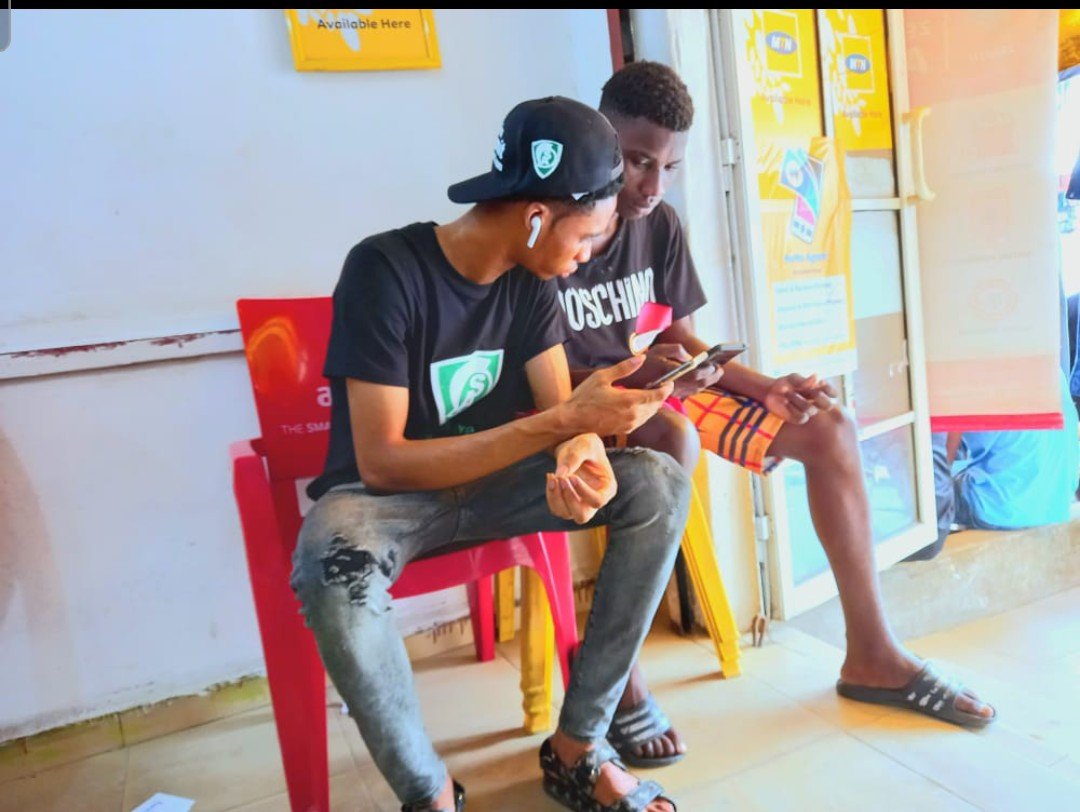 In my own perfection and ideas I was able to sign up some person and they were able to do their introduction post as well and I took my time in guiding them in order not to make any silly mistakes and sending them a link by @cryptokannon so they can be able to see some guild lines which will help them to post a great and quality content on steemalive and making it more easier for them to complete their achievements post and i gave out my WhatsApp line in order for them to contact me in case they are finding anything difficult or they visit our training center and I kept on reaching to more people not minding if they snub me or not then I received a call from @focusnow to start rounding up that it is time to rest in which I did and we took some pictures again before we were going to have some refreshments.
Refreshment
We have a tradition that each road show we participate on we will definitely have some refreshments. So we moved into a restaurant where we order for food and ate to our satisfaction and waited for the food to digest before we got back to our training center and discussed a little before we moved to our various locations.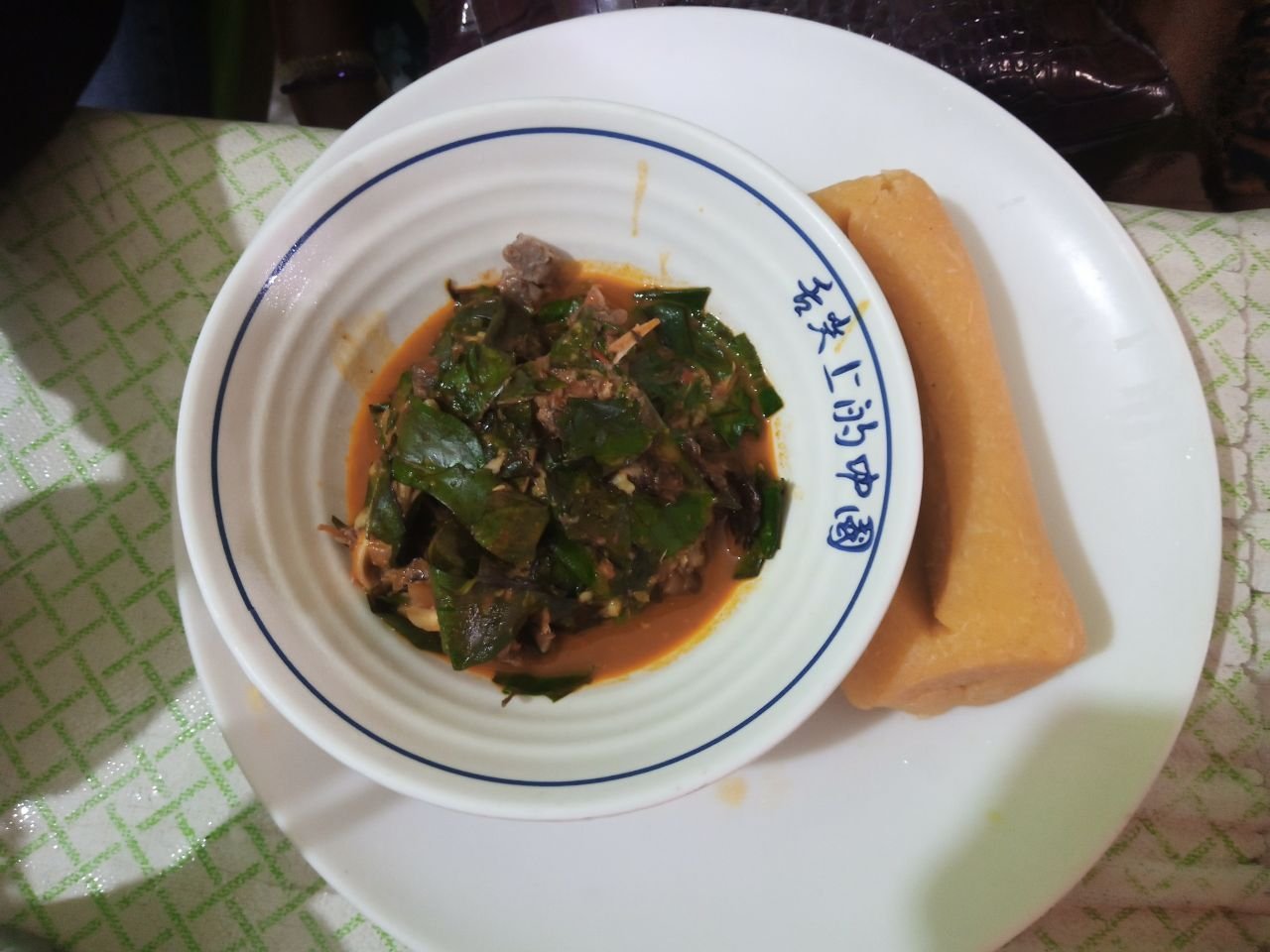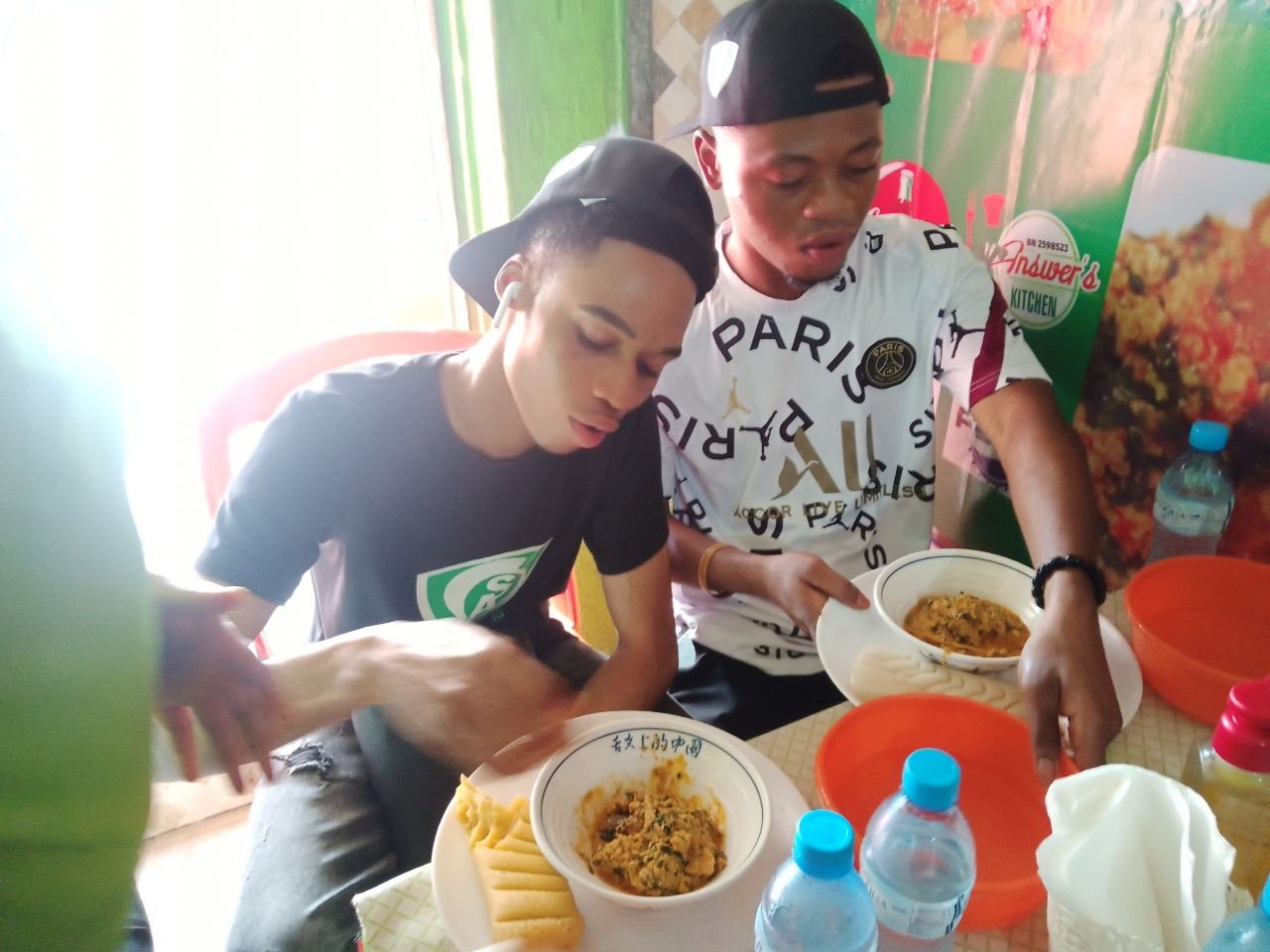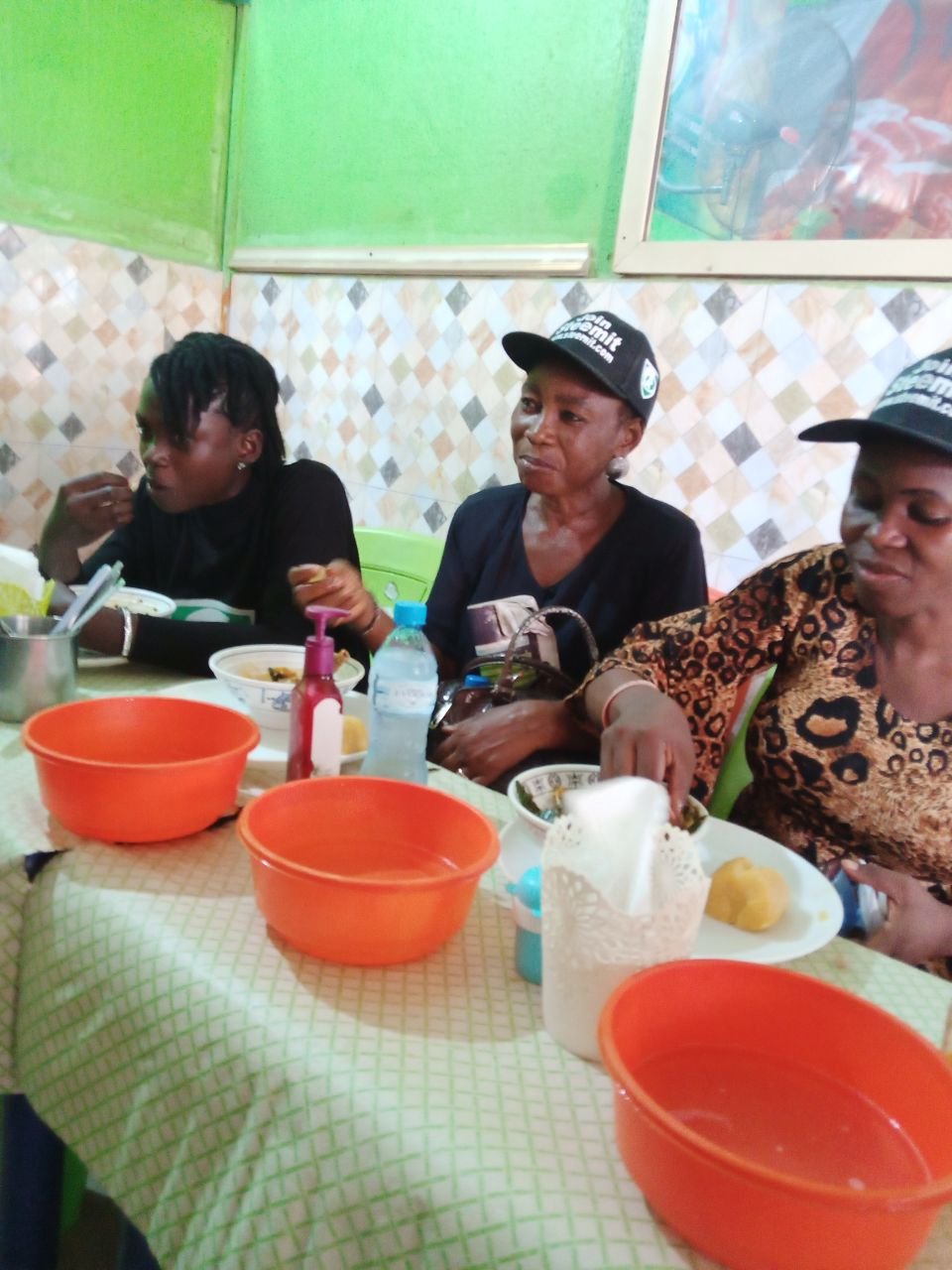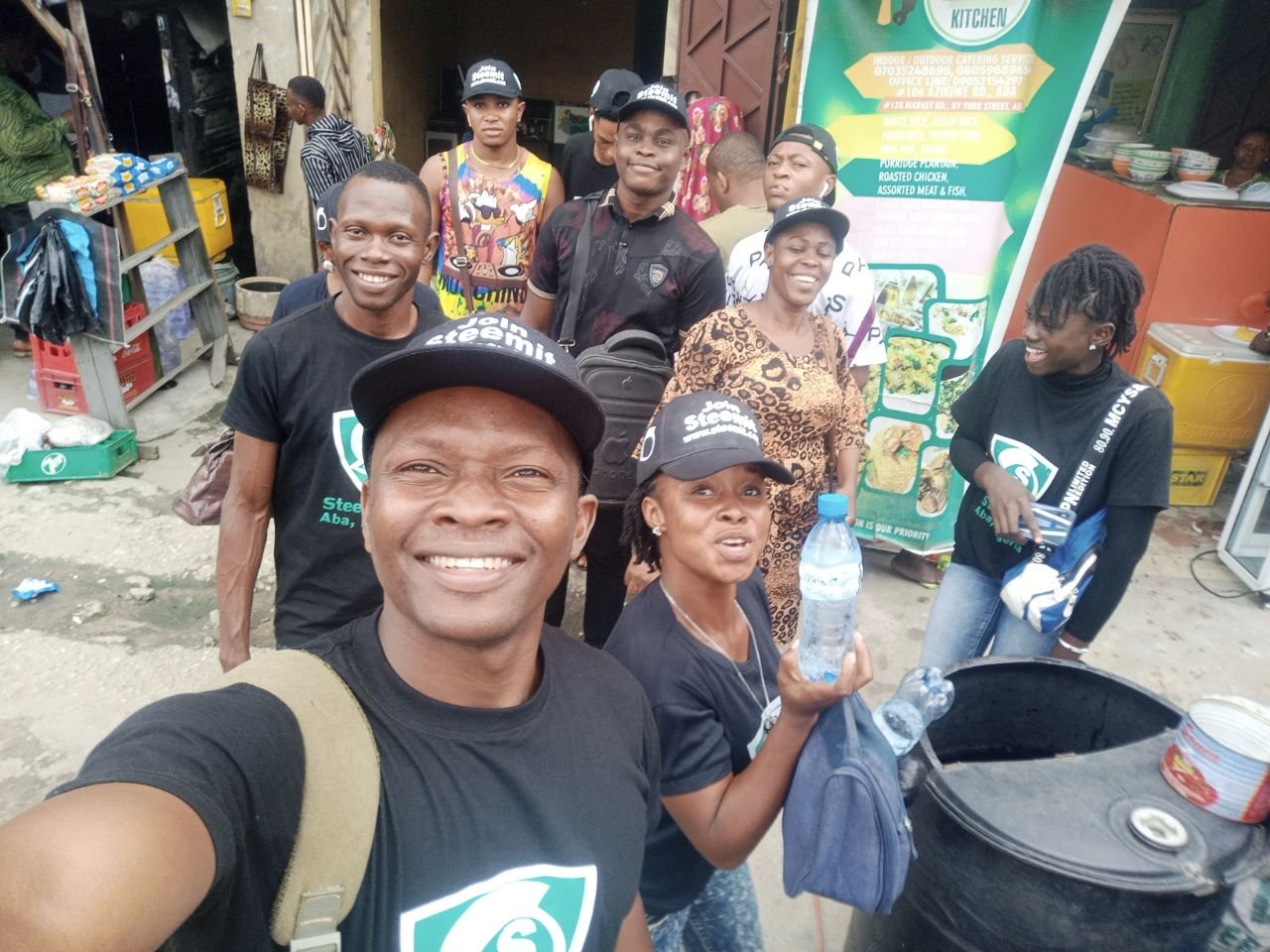 10 volunteers for day 7 road show
@focusnow
@samuel20
@ninapenda
@marajah
@jokkystar
@ruggedangel
@ready247
@humblesoul
@chigold1
@ijebest
Conclusion
I Believe we have a higher places to go and steemit as a great platform is moving higher and I will like to appreciate everyone who came for the roadshow irrespective of their job and I want to say a big thanks to them and I hope we all keep on promoting steem to the next level.