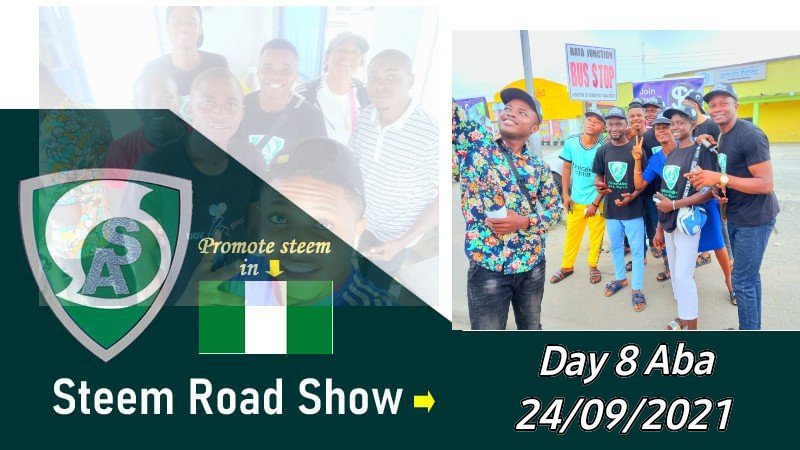 INTRODUCTION
Good day everyone, here I bring to you another road show of the week held in aba City which is Day 8. As we all know about the roadshow that has been going on in aba City trying all we can to bring steemit to everyone's door though it won't be easy but we got all we have to do that is just all about patient.
On Friday morning we all gathered to participate on the Day 8 Road show here are the list that volunteer
These are the numbers of persons that volunteered on Friday being Day 8 roadshow before we match down to bata junction which was the location being chosen.

At BATA JUNCTION
When we got to bata junction we position our banner in way it gonna attract people attention before we took a picture and we started what we came to do so I and @ruggedangel and @osolife had to split to another direction but still the same bata junction and we meet two persons and we were introducing steemit to them and it drew some persons attention so they came to know what was really happening and what was this steemit all about. As we were busy introducing steemit to them the rain started raining so we had to enter a shop so we won't get wet and to our greatest surprise we meet some people there and we used that opportunity to start explaining more about steemit and it was just like a seminar held at that shop.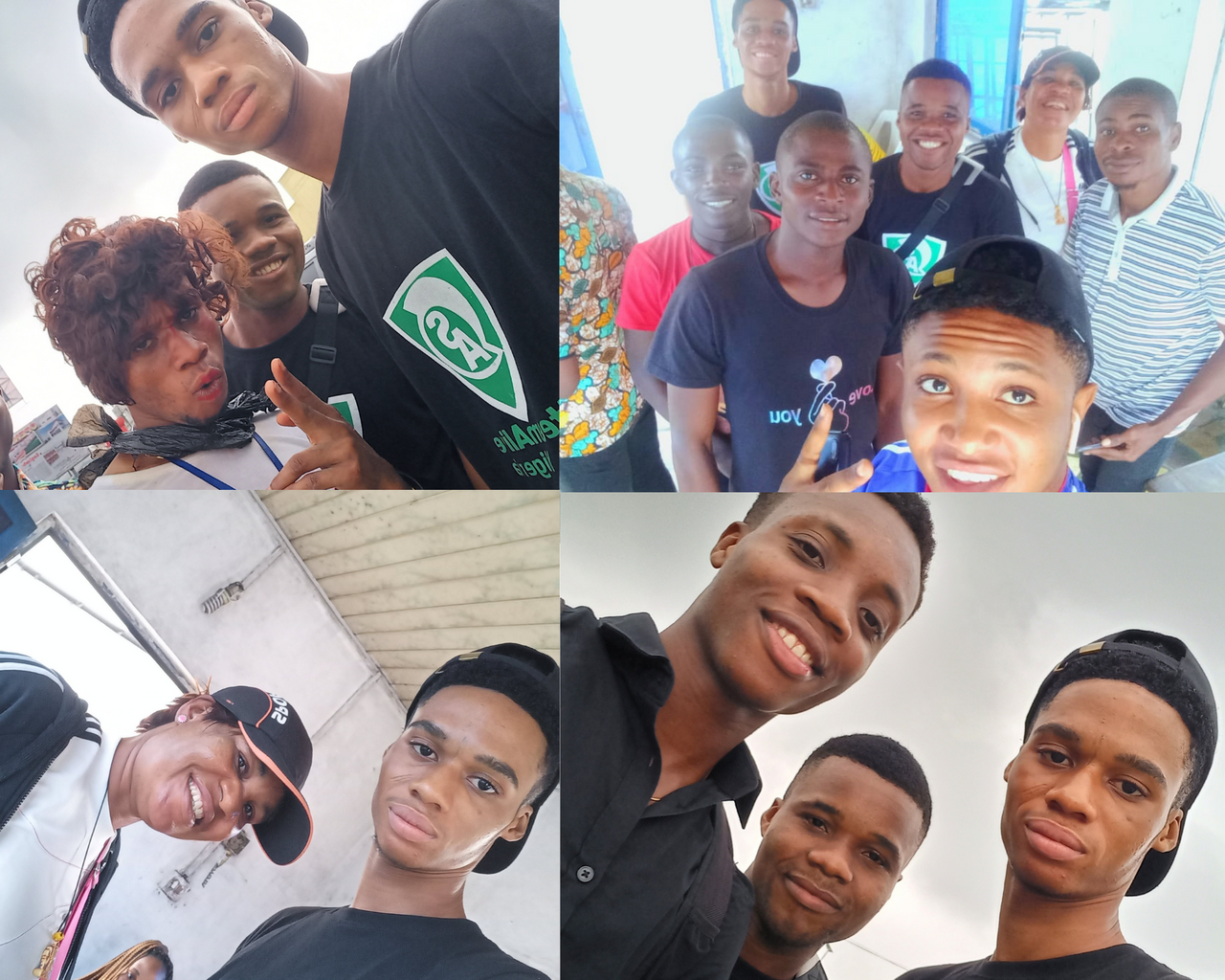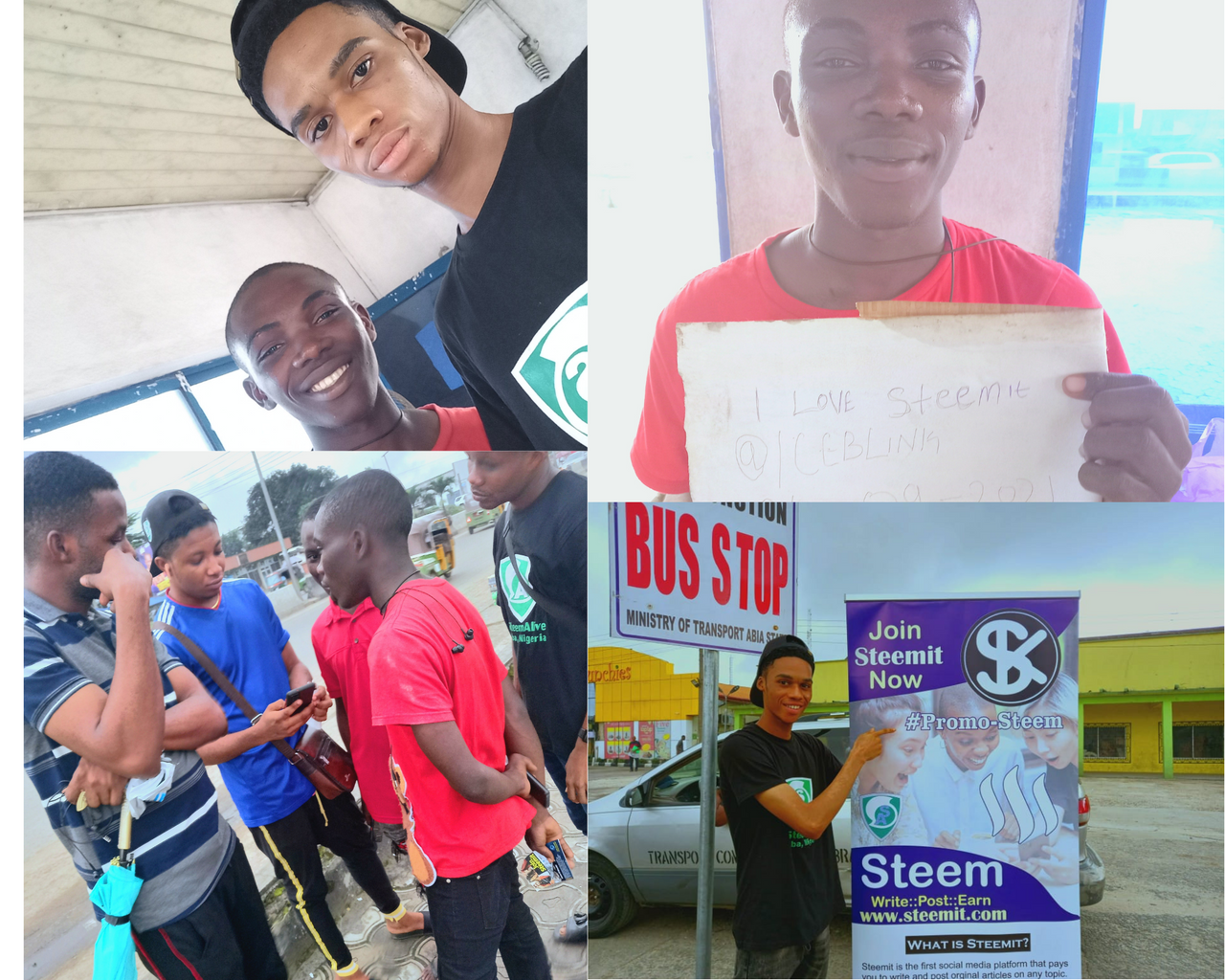 And when we were done explaining they were very interested so they quickly started offering their gmail and phone numbers to them and we kept on signing them and some did their introduction post while some was about to do so. After spending much time over there we received a call from @focusnow so we quickly had to start rounding up and I shared my WhatsApp line so I can get in touch with them and we went back to answer @focusnow and when we got there we noticed that they were already done so we took a selfish there once again and we went to a place where we can eat and rest as well.

Refreshment hour
We were done for that day and we needed to have some refreshment because of the strength that was being exhausted so we needed rest and we ordered for food and drinks and at the same time having fun, it was really a good moment and it was very fun as well.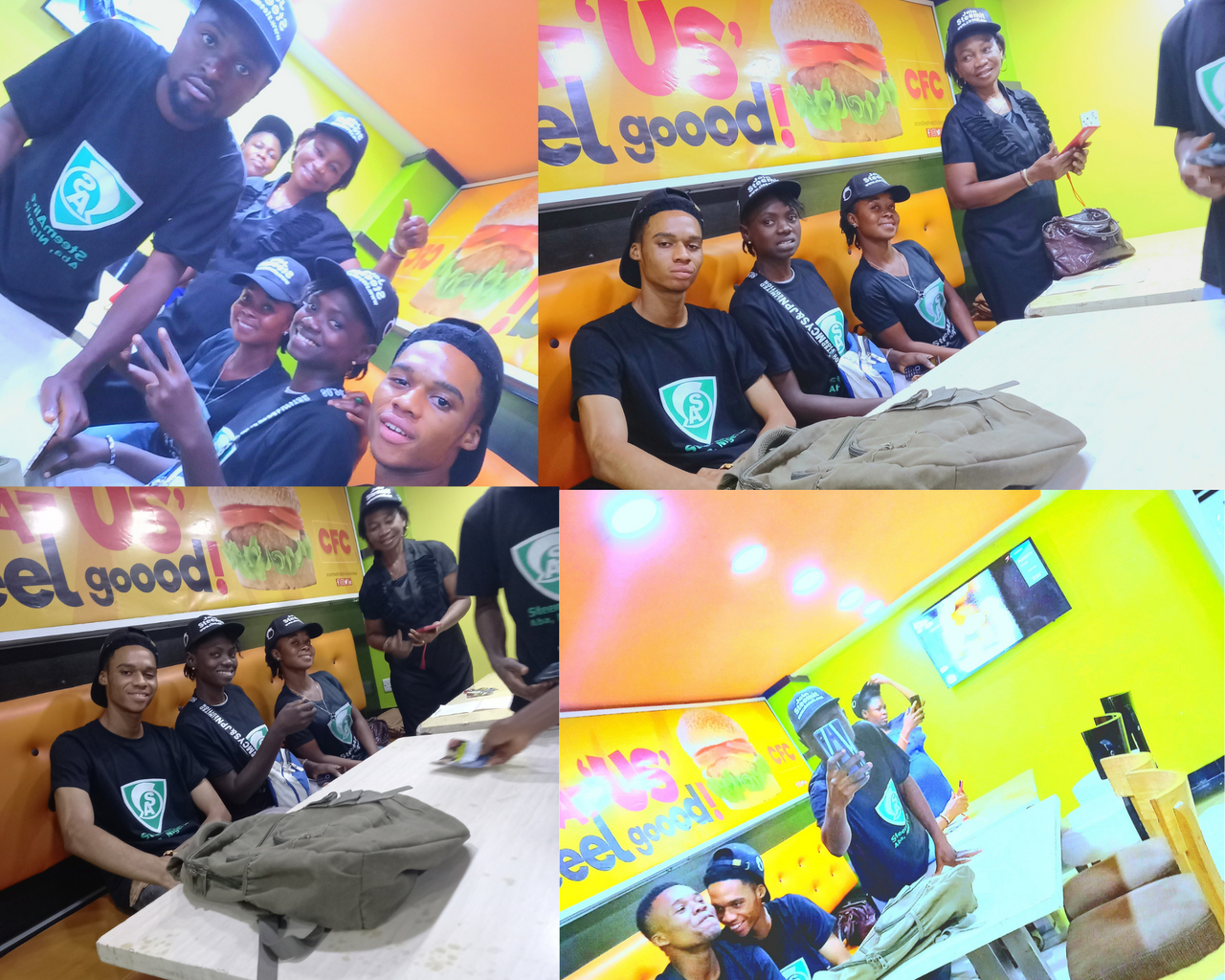 Conclusion
I really appreciate those who volunteered to participate for Day 8 Road show and I hope they come next time because it was really fun working together and they are hard working as well, We won't stop promoting steemit.