Introduction
SteemAlive continues to think about ways to build our community up and adequately support our growing number of subscribers. We are really grateful to all our loyal community members that work tirelessly in more ways than one to promote and support our activities. For example, our active LID reporters have held that project up and helped to make it as great as it is today. We keep on brain-storming about projects that can support our growth, which is why we are delighted to Introduce SteemAlive Powerup Culture and Powerup Incentive to you!!! Here is what they are all about.


SteemAlive Powerup Culture (SPC) - what is it?
We want to build a consistent way to always power up some Steem and make it a solid feature of our community. Like culture, we want to adopt powering up our Steem as a way of life in the community. After having a thorough understanding of the importance of converting steem to Steempower, we as a community have decided to periodically powerup our Steem, in addition to setting our posts to 100% Powered up. This is what we call SteemAlive Powerup Culture. Before we explain how and when to do SPC, here are two reasons why we should powerup.


Two Important Reasons to Power UP
Converting Steem to Steempower is called Powering up. This activity is so crucial for the growth of the Steem blockchain. Here are two reasons:
1. Value of Steem in the Market: Currently 1 Steem is around $0.19 in the crypto market. We earnestly hope that this value increases as soon as possible so that our Steem can be worth more. However, we can help to grow the value of Steem by holding our coin as Steem Power. When we power up, it means that our steem is not in a liquid form. This means that it is not in a form that we can easily withdraw and sell off. When more people hold Steem in Steempower, we create a demand for Steem as not so much of it is in circulation. This demand for steem over time, helps to sustain the growth of the value of Steem in the crypto market. Would you not be happy to wake tomorrow and see that 1 Steem equals $1? Then that is a big reason to Power up.
Increasing our Curation Rewards: The amount of Steem you earn when you vote a post depends on your Steem power. The more Steempower you have, the bigger your curation rewards. Would you like to earn more from voting posts? Would you also like to increase the voting value of Steemalive as you follow our trail? Then you need to power up.
Here are two sample curation rewards based on different amounts of Steempower in the two accounts: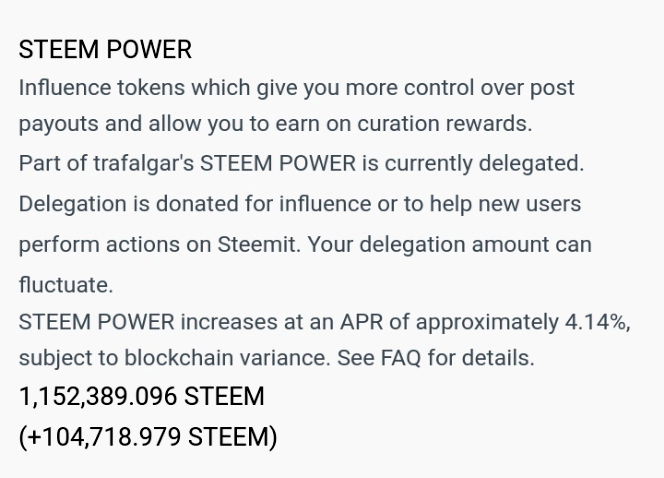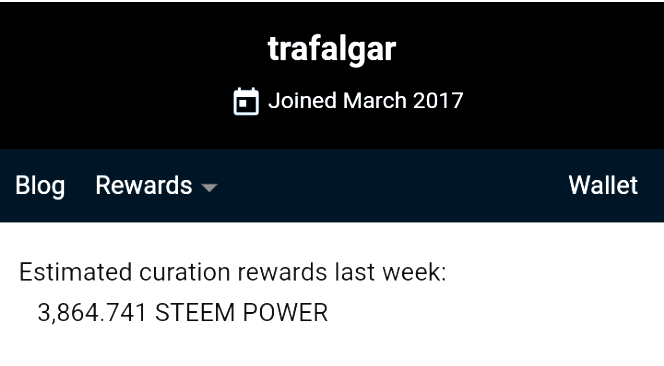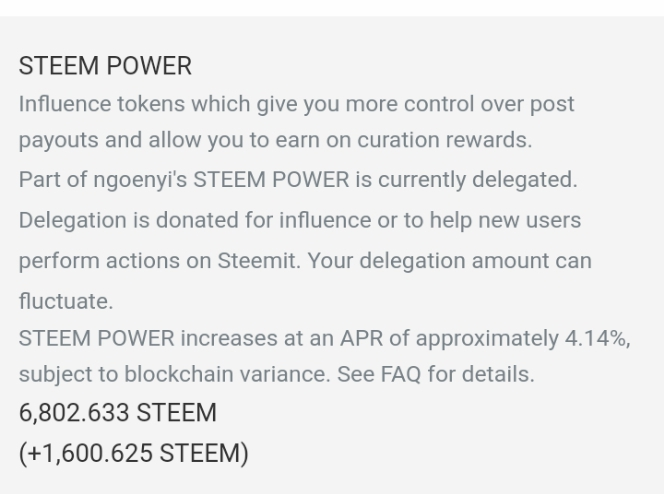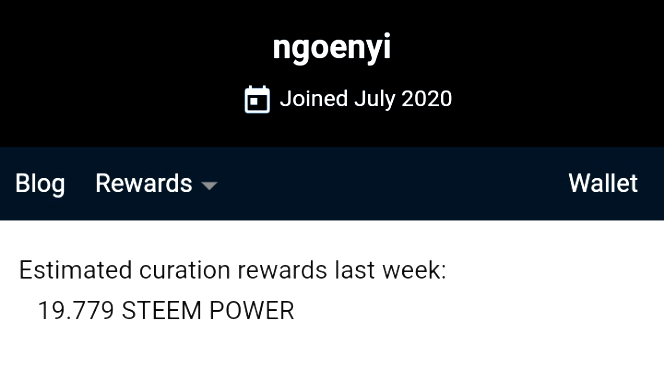 Difference in curation rewards: @trafalgar has +1,000,000 Steem power, so the curation rewards or steem earned from voting was 3.864 last week. @ngoenyi has a comparatively smaller Steem power of +8,000sp. So her steem earned from voting last week was 19 Steem.
So Because we want the value of Steem to raise in the crypto market, and because we also want to earn more from voting, we decided to launch SteemAlive Powerup Culture. Here is how it works.


How SteemAlive Powerup Culture (SPC) Works
Already, there is a monthly contest that rewards you when you power up on the 1st of each month. This event Called SPUD4STEEM is hosted by @kiwiscanfly and supported by many generous donors. Basically, if you power up on the 1st of each month, you have the chance to win big prizes which may include votes from @steemcurator01 or @steemcurator02. But most important, you win big Steem power delegations by the sponsors of #SPUD4STEEM. So aligning with this event, we will show that we adopt SPC by powering up some Steem on the 1st of each month. This will give us the opportunity to earn delegations or other prizes from the organizers of the event.
As a community, SteemAlive will also encourage members to powerup on the 1st of each month by offering them some rewards for doing so. Here is how it will work.


Introducing Power Up Incentives (PUPIN)
For powering up on the 1st of each month, we will offer rewards to our SteemAlive members that did so. We will call this reward Power UP Incentives or PUPIN. So before the end of each month, the community will announce in a post the PUPIN for that particular month. This PUPIN will be distributed to our members that powered up based on the amount of Steem powered up at the end of the event.


Proposed 200 Steem PUPIN for February 1, 2021
The next Power up day is less than 2 weeks from now - 1st February, 2021. SteemAlive is proposing at least 200 Steem PUPIN which will be distributed to members that participated in the power up for February 2021, i.e next month. Of the 200 Steem, SteemAlive will provide and gurantee at least 100 Steem. We will raise the remaining 100 Steem from willing donors within and outside our community on or before the 1st of February, 2021.
The aim of PUPIN is to provide further motivation to our members to adopt SPC. By so doing, powering up becomes a win-win activity for the community and participating members.


Adopting SPC and PUPIN
We call out on SteemAlive members to adopt SteemAlive Powerup culture (SPC) and Power UP Incentive (PUPIN) by copying and pasting the text below in the comment section of this post:
SPC and PUPIN are great ideas towards creating an independent and sustainable community for all. I will support the project each month to the best of my ability and resources


Conclusion
This is just an idea, but we believe it would be great to help all members of our community earn from the efforts they make in creating content. We are open to further discussions to make it better. We thank @steemcurator01 and all members of SteemAlive for being so supportive. Together, we can attain to greater heights.
Written by: @focusnow
For: @steemalive



Subscribe:::Discord.
:::Whatsapp :::join trail