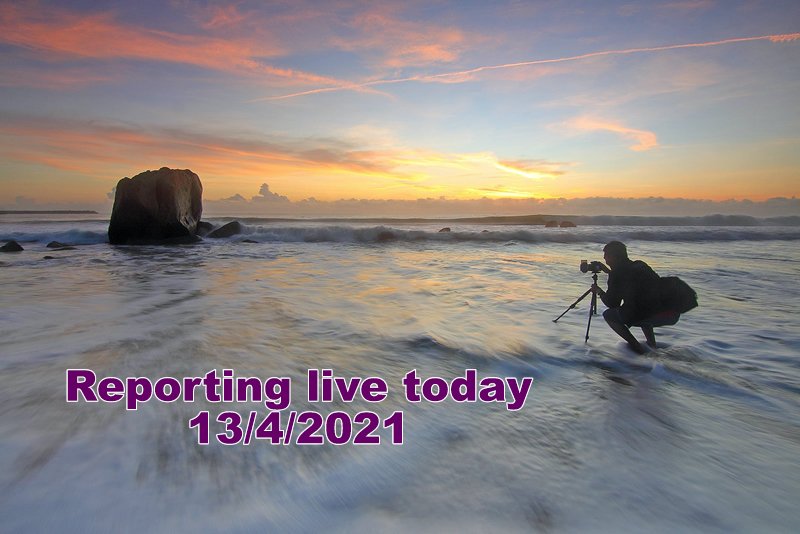 Introduction
Friends, welcome to another opportunity to report live and direct. We really enjoyed yesterday's traffic report as we were able to go round and capture informative updates about the traffic situation in different places. Today LID resumes as usual and we want to see great reports of different things and activities that you will come across as you face your business for the day.

You can always improve the quality of your LID reports
There will always be room for improvement as you do your LID reports. These 3 tips can especially be useful.
1.. Make an effort: Some members complained that they work from home and hence lack the opportunity to meet activities that can form a LID report. If that is your case, you can always do something about it. Why not take a walk around the neighborhood or to the nearest grocery store. You will definitely see something to report. As a reporter, events do not come to you, you go to them. So leave your home briefly, take a walk and find something to report.
2.. Be creative: We want your reports to be unique and creative, not business as usual. So always vary the content you publish as LID. Look for something, an event that you have not reported before and feature it. Try to change your usual environment. For example, you can take a different route to or from work so you can some something different to report.
3.. Engagement: The engagement rule is 1:1. Each time you drop one LID report, also reply another person's report. IF you make 5 LID reports, we will naturally expect 5 replies from you.

Spotlight for Today
Our spotlight for today is Bread shop. Feature a local bread shop in your area


Support LID
Make a donation to @steemalive to help us reward our LID reporters. Send steem, tron, or SBD to us. You can also curate the LID post for each day and even resteem it.
Written by: @focusnow
For: @steemalive



Subscribe:::Discord.
:::Whatsapp :::join trail