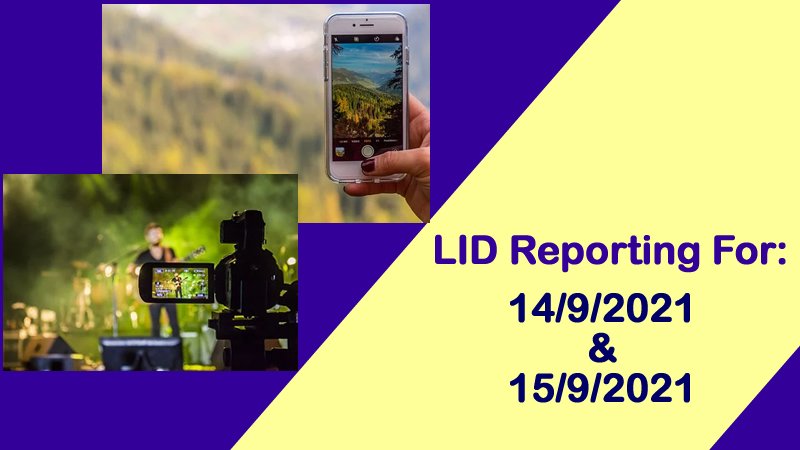 Introduction
Goodmorning friends and welcome to our LID reporting for today. How was your night?
LID turns you into a photographer and a reporter on the scene. So you create stories of events happening around you right now. The first LID report is usually a morning selfie with description of what is happening around you. The next LID reports are actual events taking place around you. SO be alert and get us reports of market scenes, shopping malls, banking activities, motor parks and other places. Use the comment section of this post to make your reports.

General tips for Quality Reporting
Engagement: Try to reply the reports from other participants. Engagement is a way to appreciate what others are doing. And when you engage with others, they will likely engage with you to. Be sure to comment on at least 1 report of another person as soon as you drop your own.
Spotlight: The spotlight makes you earn additional 0.1 steem. So try to capture the spotlight for the day. Remember to include the location coordinates.

When to Start:Start first thing in the morning. Take a selfie and write about your environment that morning. Every reporter would make at least 3 reports per day. So be sure start early so that you can meet up. Below are the 3 reporting periods:
Morning: 5.30am - 11.59am
Afternoon: 12 noon - 3.59pm
Evening: 4pm-11.59pm
Length of Reports: We appreciate detailed reports as these will give us the opportunity to understand what you are reporting about well. So each of your LID reports should be at least 70 words in length.

Spotlight for Today 14/9/2021
Our spotlight for today is: Selfie with 3 persons. Yes take a selfie with at least 3 other persons in the picture. Remember to add the location coordinates


Spotlight for Today 15/9/2021
Welcome to our LID reporting for today. Our spotlight is: Current Newspaper Capture any Newspaper of today. Make sure it has the current date. Dont forget to include the location coordinates.

Useful Links

Conclusion
Enjoy your day. Stay out of harms way. And do make quality reports for us.




Subscribe:::Discord.
:::join trail