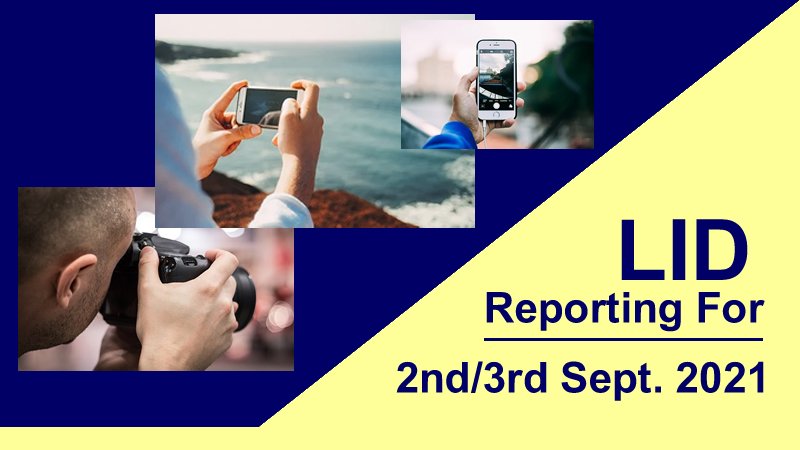 Introduction
We are halfway into the LID reporting for this week. Goodmorning friends and welcome to another opportunity to show us what is happening in your immediate environment.
Once you leave the house today for your days engagements, try to be aware of what is happening around you. Be sure to keep your camera ready so that you can quickly capture important activities happening in your neighborhood. You can deliberately go to places where you are sure something would be happening and try to capture those things that are happening there. Make all your reports using the comment section of this post.

General tips for Quality Reporting
Engagement: It is important for other reporters to engage with your reports. Its equally important for you to do same with their own. So make sure to drop at least one meaningful comment each time you drop a report of your own.
Spotlight: Try to capture the LID spotlight for the day as there would be an extra prize for it. Each day's spotlight earns you additional 0.1 Steem for the day.
When to Start:You are required to make at least 3 reports for the day. We have divided the 3 reporting periods as follows:
Morning: 5.30am - 11.59am
Afternoon: 12 noon - 3.59pm
Evening: 4pm-11.59pm
Length of Reports: We appreciate detailed reports as these will give us the opportunity to understand what you are reporting about well. So each of your LID reports should be at least 70 words in length.

Spotlight for Today 2/8/2021
For today our spotlight is: Courier Office. Capture a Courier Service office with the name clearly seen from your image. Remember to put the location Coordinates of your Image.

Spotlight for Today 3/8/2021
Today's spotlight is The sky at 12 noon. Capture the sky at exactly 12 noon local time. Please make sure of the exact time because we will check. Remember to add your location Coordinates.


Useful Links

Conclusion
We are really grateful to our LID reporters for consistently bringing in quality reports. We are sure you also enjoy doing the work for us. We look forward to your bringing in more reports to day. Thank you so much and enjoy your day.




Subscribe:::Discord.
:::join trail