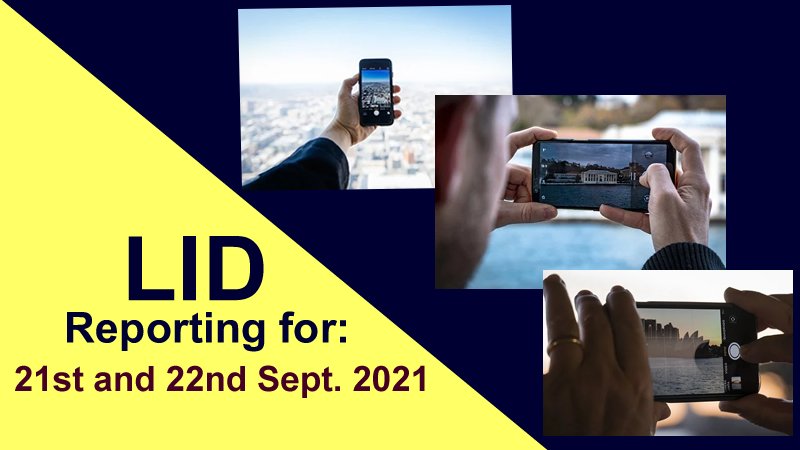 Introduction
Its time to start reporting live and direct. Goodmorning and welcome to this unique opportunity to tell us what is happening around you.
To do a LID report is not difficult. You just have to be attentive to what is happening around your area. Make sure you have your camera standby so that you can capture moments of interest and events as they happen. You may not need to wait for things to happen. You can actually go to a place where something is happening. For example, you will surely see something to report if you go to a market, shopping mall, bank, sports center, children's playground, etc. These places will afford you the opportunity to see something happen live so as to report them.

General tips for Quality Reporting
Engagement: Anytime you drop a LID report, please be sure to comment on another person's report too. Engagement is a way to relate with other reporters, to support their work and also to get support for your own work. The engagement ration here is 1:1.

Spotlight: If you can capture the spotlight for each day, we will pay you 0.1 steem extra for your efforts. So try to capture the spotlight for each day.

When to Start:The best time to start is in the morning. So try to start as early as possible so that you can report at least 3 times. We have the morning, afternoon and evening reporting periods. Check the actual timing below:
Morning: 5.30am - 11.59am
Afternoon: 12 noon - 3.59pm
Evening: 4pm-11.59pm
Length of Reports: 70 words is the minimum length of your LID reports.

Spotlight for Today 21/9/2021
Our spotlight for today is: Branded School Bus. Capture a school bus with the name of the school clearly visible on the bus


Spotlight for Today 22/9/2021
Welcome to today's reporting. The spotlight for today is: Coffee. Capture any brand of coffee and do so in a way to show the name clearly. Do not forget to add the spotlight location coordinates.


Useful Links

Conclusion
Thank you for being our LID reporter. Do have a wonderful day and stay safe.




Subscribe:::Discord.
:::join trail