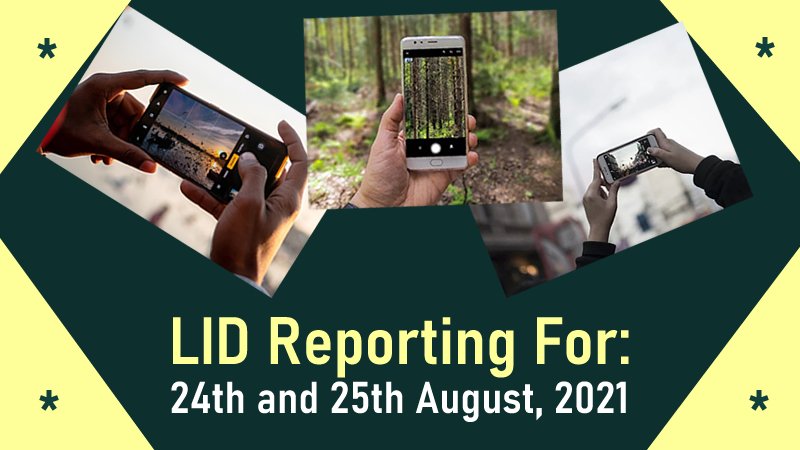 Introduction
We have entered another week for LID reporting. Goodmorning friends and welcome to a new day. Lets get ready to start capturing those inspiring moments that we will come across as we go out today.
As a LID reporter, you are alert to developments in your area. So try to capture any interesting activity you notice and be thorough with your report. There are many ways o find something to report. For example, you can go to a place where it is obvious that you will find some action. If you live in a city, you can visit a car park and capture some of the interesting things happening there. If you are a student in a higher institution, try to capture students and school activities happening in your school. Basically, anything news-worthy happening around you should be captured and reported using the comment section of this post

General tips for Quality Reporting
Use Location Coordinates:Adding location Coordinates is a very great way to make your images verifiable. So try to use What3Words to add location Coordinates to your posts.

Image Quality: The quality of your report also depends on the quality of your images. So try to capture images that are very clear to see. The angle of your image is equally important. If the angle is not great, viewers would struggle to see what you have captured

Reporting Periods: All LID reporters must make at least 3 Reports each day. The reporting periods are shown below.
Morning: 5.30am - 11.59am
Afternoon: 12 noon - 3.59pm
Evening: 4pm-11.59pm
Length of Reports: Shot reports are not welcome. Each report should be up to 70 words in length.

Spotlight for Today 24/8/2021
Our spotlight for today is: Sign Post. Each of your spotlight images must contain a location coordinates.

Spotlight for Today 25/8/2021
We welcome you to the LID reporting for today. Our spotlight for the day is: Today's Newspaper Front page. We want you to snap the first page of any current newspaper. We want to see the date of today to really confirm its current. Remember to add the location coordinates.

Useful Links

Conclusion
Making quality reports involves time and efforts. So try and create the time it requires. Also be alert to your immediate environment and do not expose yourself or valuables to anything that will cause loss or injury. Enjoy your LID reporting.



Subscribe:::Discord.
:::join trail