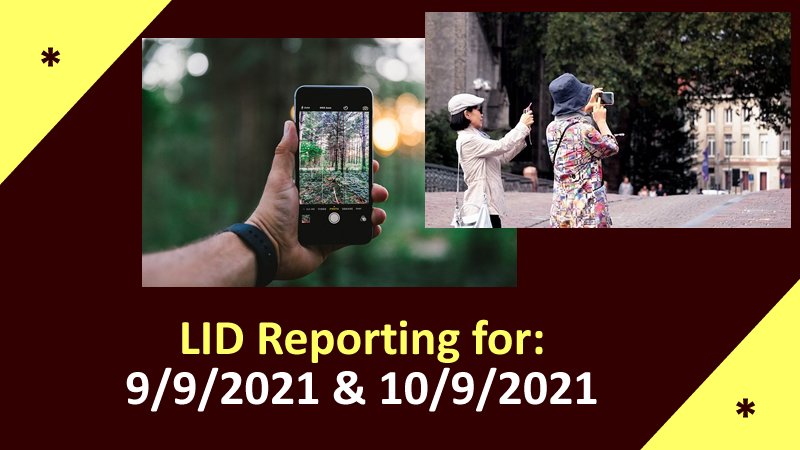 Introduction
Another for LID reporting is here with us. Goodmorning and welcome to this opportunity. How was your night. Its time to pick up your camera and start capturing those important moments.
LID gives you the opportunity to report live from your location the things happening around you. Be alert to news worthy situations that arise. And remember to go to places where you are sure to have things happening to report. For example, a busy market will give you the opportunity to report about things happening in the market. You can capture colorful products on display or customers buying goods. You can still capture skilled workers doing work at the market. A shopping mall, bank, event center and park can be other opportunities to find something to publish. In this way, each LID reporter will surely have something to report.

General tips for Quality Reporting
Engagement: We like it when reporters read and comment on the report by others. That is part of engagement. So friends, make sure to comment on at least 1 report each time you make your own report
Spotlight: The spotlight is a general report which we encourage our friends to make. So try to capture the spotlight for each day. We will pay you extra 0.1 Steem if you make a spotlight entry.

When to Start: The best time to start reporting LID is in the morning. Starting in the morning will give you more than enough time to make 3 reports before the day runs out. There are basically 3 reporting periods each day. They are as follows:
Morning: 5.30am - 11.59am
Afternoon: 12 noon - 3.59pm
Evening: 4pm-11.59pm
Length of Reports: Your report should not be too short. Each report must contain at least 70 words.

Spotlight for Today 9/9/2021
Your LID spotlight for today is: Street Image captured from top. Capture the image of a Street from an elevated postion, preferably a story building. Include the name of the Street and do not forget What3words coordinates for it.

Spotlight for Today 10/9/2021
Our spotlight for today is: Slaughter house. Capture a place where beef is slaughtered and gotten ready for the meat market. Remember to include what3words coordinates to your spotlight

Useful Links

Conclusion
Enjoy a great day ahead of you. Please be sure to stay safe. Do not expose your self or valuables to danger. Only capture images where it is safe to do so. Thank you so much



Subscribe:::Discord.
:::join trail