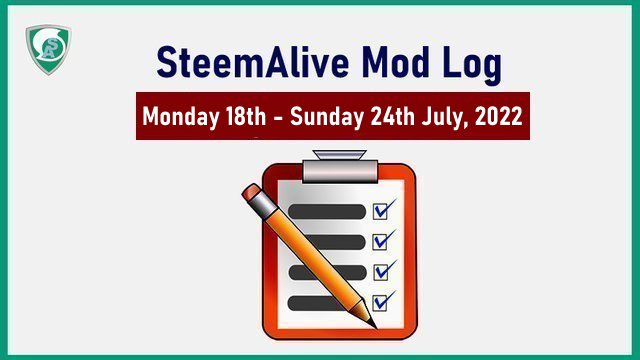 Introduction
One of our busiest weeks have come and gone. Our moderators, you friends did an amazing job. We had more than 90 posts within the week and more than 70% of these posts were all visited and verified by a moderator. We really appreciate the wonderful work you do. We warmly welcome you to a fresh week of activity.
We expect you to verify as much posts as you can this week. We need to work harder and try to cover all the posts that will be published in our community in the next 7 days. So please, before the day ends, try to update this post with links of all the posts you have verified. This will enable the community function more smoothly.

How our Mods will Keep record now
We will make one post for each week like this one. Our Mods will drop links of their verified post. From there, the we will find it easy to curate only verified posts. We know this method will be better because:
It will provide a single place for curators to find all verified posts.
Secondly, it will help us track the daily activities of our Moderators
Before moderators drop a link, they will check to see that the post has passed the following criteria and more:
Should be plagiarism-free
Did not use Bidbots
Must belong to club5050 at least
Is steemexclusive
Additionally, mods should add useful comments to appreciate the auhtor's effort. If there are areas to improve such as use of images, post formatting, content length, etc, the mod should not hesitate to point it out.
At the end of each week (Sunday), each mod will still make a post to show their activity for the week. They will make observations and any suggestions as they always do

Conclusion
We are very grateful for the work you do for us in the community. We will continue to support you to the best of resources available to us. As you work really hard this week, we wish you success in all your endeavors
cc:
@samuel20
@ijelady
@marajah
@focusnow

Delegate to SteemAlive


Subscribe:::Discord.
:::Telegram :::join trail