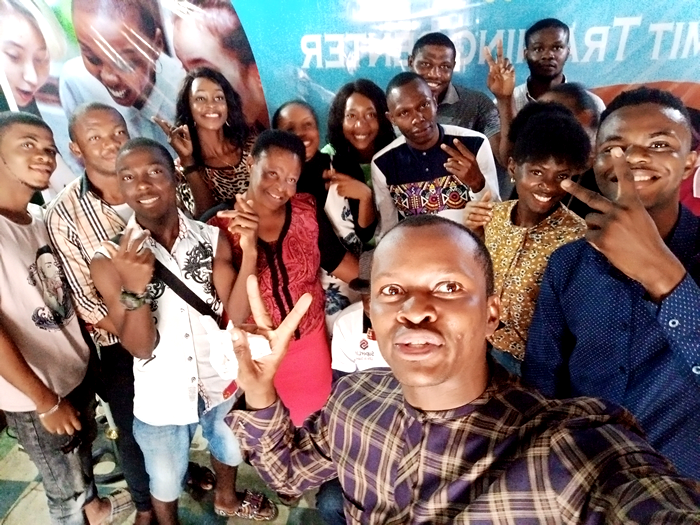 Introduction
One week ago, we did our first ever public presentation at our new training facility at No 5 St. Michaels Road Aba. We had 8 persons in attendence and some among them signed up, and are still actively blogging. Today, Saturday 17/10/2020, we organized another Seminar to educate people about STeemit and the nice opportunity offered by this platform.


How it all unfolded
This time around, we decided to engage seasoned network marketers that have been promoting companies from China for years. @focusnow was able to convince one of them who joined and started immediately to refer people to the program. Her name is madam ifeoma @detime. She has referred up to 7 persons to us and promised to bring more because she has a really large group from her years in network marketing. @detime referered @mummyesther and @honben who are both writing their achievement1 post now.
Still working on referrals, another wonderful lady @ladyroyal, who has been with us also referred two person to us today. Amazingly, one of the recruits @nehklaus, not only signed up after the seminar. He stayed back for more than 3 hours and completed his achievement1 post. He stayed with us another 1 hour and completed his achievement2 post. That was so impressive. @ladyroyal also brouth another friend who signed up. Here username is @alisabae. She is doing her introduction post right now.
We had another enthusiastic young man who I personally invited. He also signed up after the program and stayed back to complete his achievement1 post. His username is @paraclator26. He promised to go back to his university and create awareness for Steemit.
There are still others that attended and promised to come back on Monday to startup immediately. We also had in attendence the following old members that took turns to make presentations:
@focusnow
@ngoenyi (She travelled from her city Uyo which is far and slept over in order to make her presentation)
@samuel20
@whitestallion
@mesonia
@ninapenda (Helped clean the center and took attendance)
We are very impressed with the attendance today which is far bigger than what we had last weekend. Check some of our pictures:


Seminar gallery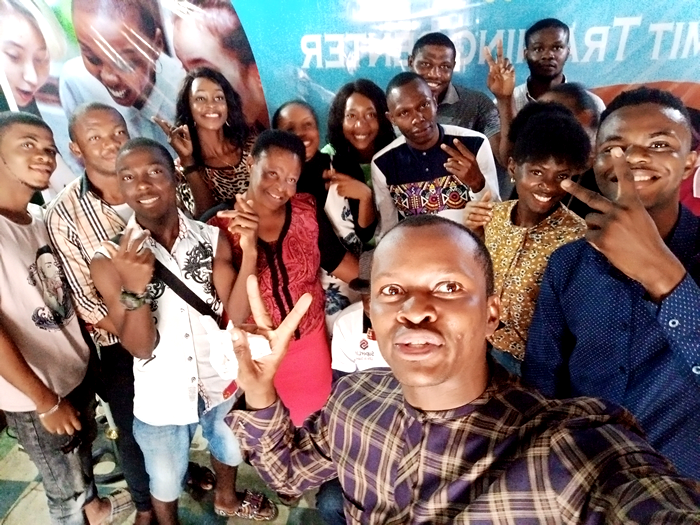 Group selfie after the seminar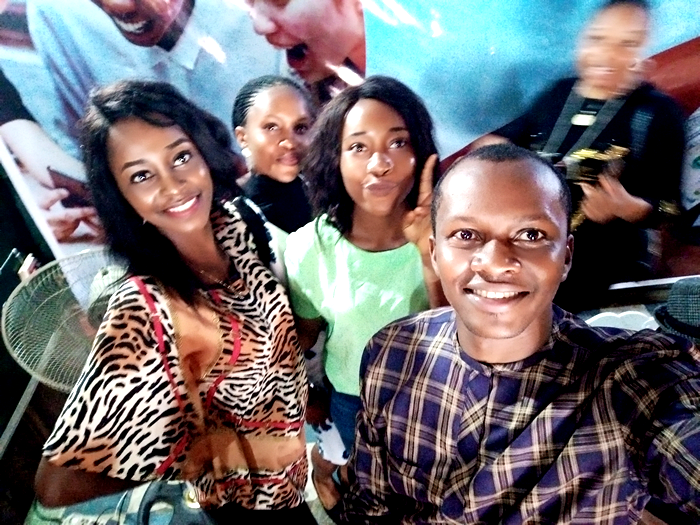 @focusnow, @mesonia @alisabae, @ladyroyal, @ngoneyi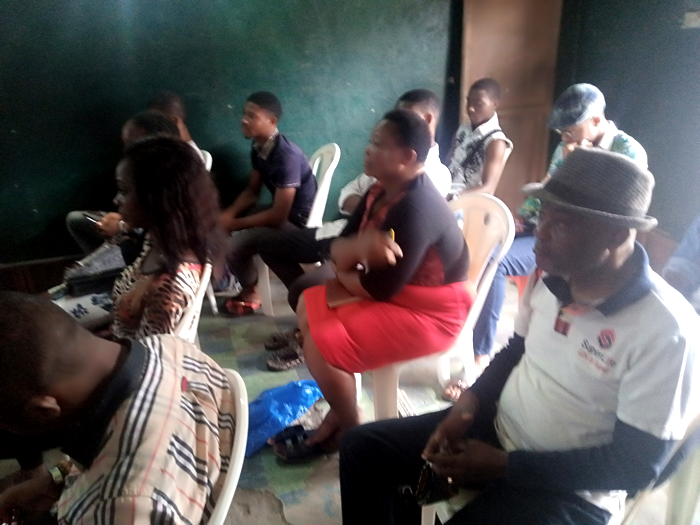 While the lecture was going on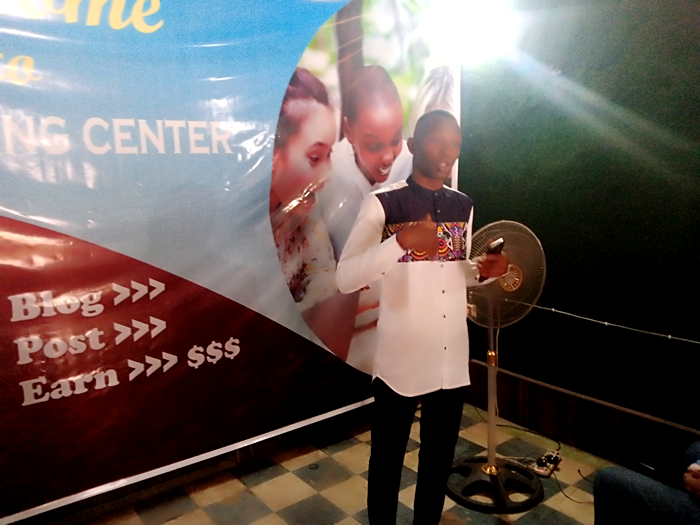 @samuel20 making his presentation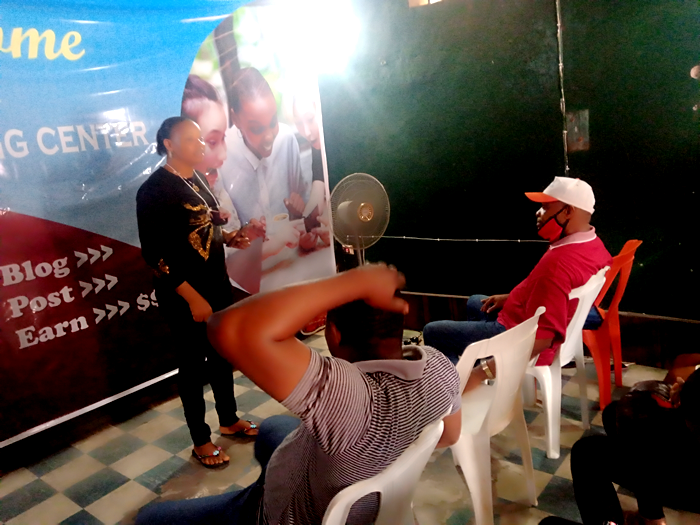 @ngoenyi making his presentation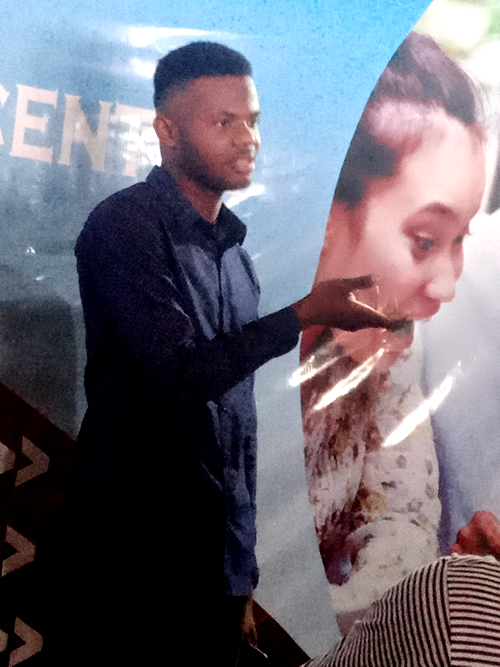 @whitestallion making his presentation

Conclusion
This ttraining center has given us the platform, the business image and the confidence we have been lacking since. We can now boldly prove that we are not scammers as Nigerians are quick to believe. We have a big facility where they can come and meet us anytime. We have not yet arrived anyway. We are still looking for funds to get a Laptop and a projector machine so that our presentations will be interactive and shown on a screen. Thats an effective way to teach the crowd. We hope to get further support in the nearest future to accomplish this.
Thank you @steemitblog, @steemcurator01, and all the SteemAlive members that supported us today. Special thanks to @ngoenyi who left her family to sleep over and attend this seminar. We are really grateful and look forward to bigger wins on Steemit
Written by: @focusnow
For: @steemalive



Subscribe:::Discord.
:::Whatsapp :::join trail