Introduction
We are delighted to host yet another contest for you our lovely Steemit users. We thank those that participated in the previous contest. This contest will also afford us the opportunity to learn exciting facts about different places and languages. We call this contest: Your country in another language!!!!


The contest - Your country in another language
This contest is not too difficult. Tell us something generally Unknown, special, weird or important about your country! Then translate your entry into another language of choice.

How to Join
Drop your entry and translation as a comment under this post. Here is an example entry and translation: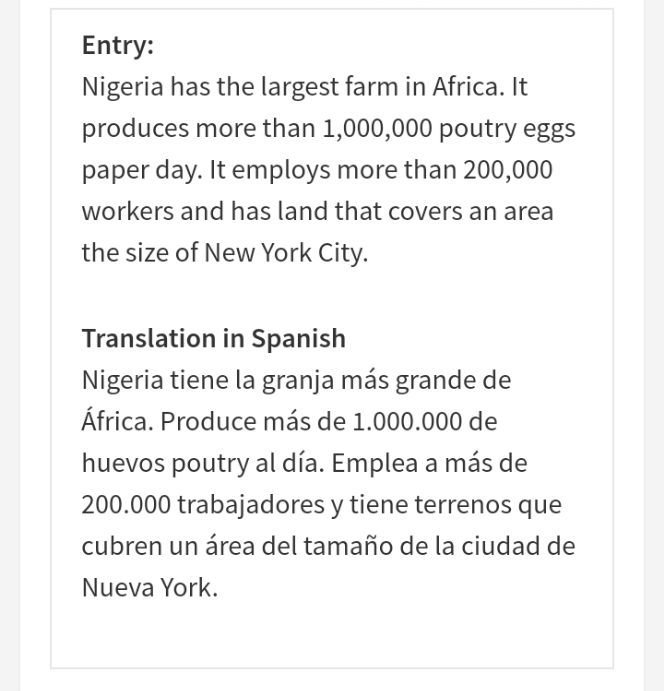 In preparation for this contest, we made a tutorial on how to translate text from one language to another. If you need help on that, click here to see the post.

The rules
Your original entry must be in English and then translated to any language of choice as show in the example.
The entry in English (minus the translation) must be at least 250 characters long. Use this word counter to check it
You must follow @steemalive.
Kindly Subscribe to our community (Not compulsory)
You must upvote and resteem this post to help create awareness
Your entry must be verifiable facts about your country.
Your entry must be in the format shown in the example
You must not repeat facts already stated by another participant
You can include a picture for detail (Not a rule).

The Prize
We have up to 50 Steem available for this contest. We may choose to increase it if we get sufficient support from generous donors. Here is how the prizes will be allocated based on when you submit your entry:
Entry numbers 1 - 5 = 2 Steem Each.
Entry numbers 6 - 10 = 1.5 Steem Each.
Entry numbers 11 - 20 = 1 Steem Each
Entry numbers 21 and above = 0.5 Steem each
This contest will end as soon as the contest post pays out (7 days from now)


Support this contest.
You can help us increase the prize of this contest by donating Steem or SBD. Send your donations to @steemalive and indicate its for "Your country in another language Contest" You can also give a valuable vote. Or join our curation trail. Thank you so much in advance for supporting this initiative.
Once again, we thank @steemitblog, @steemcurator01, and @crypto.piotr. For their continued support. We are grateful.



Subscribe:::Discord.
:::Whatsapp :::join trail