The main reasons for the many problems in life is just because we want others to behave, understand or believe what we say or how we behave. Life is bueatiful because of the varieties of ideas and behaviors we share with each other. Learn to accept ideas from another person and experience the beauty of living in communism.
INTRODUCTION
Hello dear friends welcome to my diary/lid timeline. I actually had a cool day with my objectives attained and I made entries through the LID reporting style for the day. You can see them below in the compilation. Thanks for visiting my post.
MORNING
1st LID report
Location: Mile 3 Nkwen Bamenda Cameroon
Time: 6:36am
Date: 16/05/2021
Good morning to you everyone. How are you today and how was your night? Mine was so good as I had a peaceful sleep. It's a cold rainy sunday morning here in my area. I have been awake since 5:20am and prepared for church but the rain has made me unable to as I will get wet if I step out. I'm just lying in bed waiting for the rain to cease then I will go to church. Unfortunately I can't attend first mass as I planned so o will only make it for the second mass.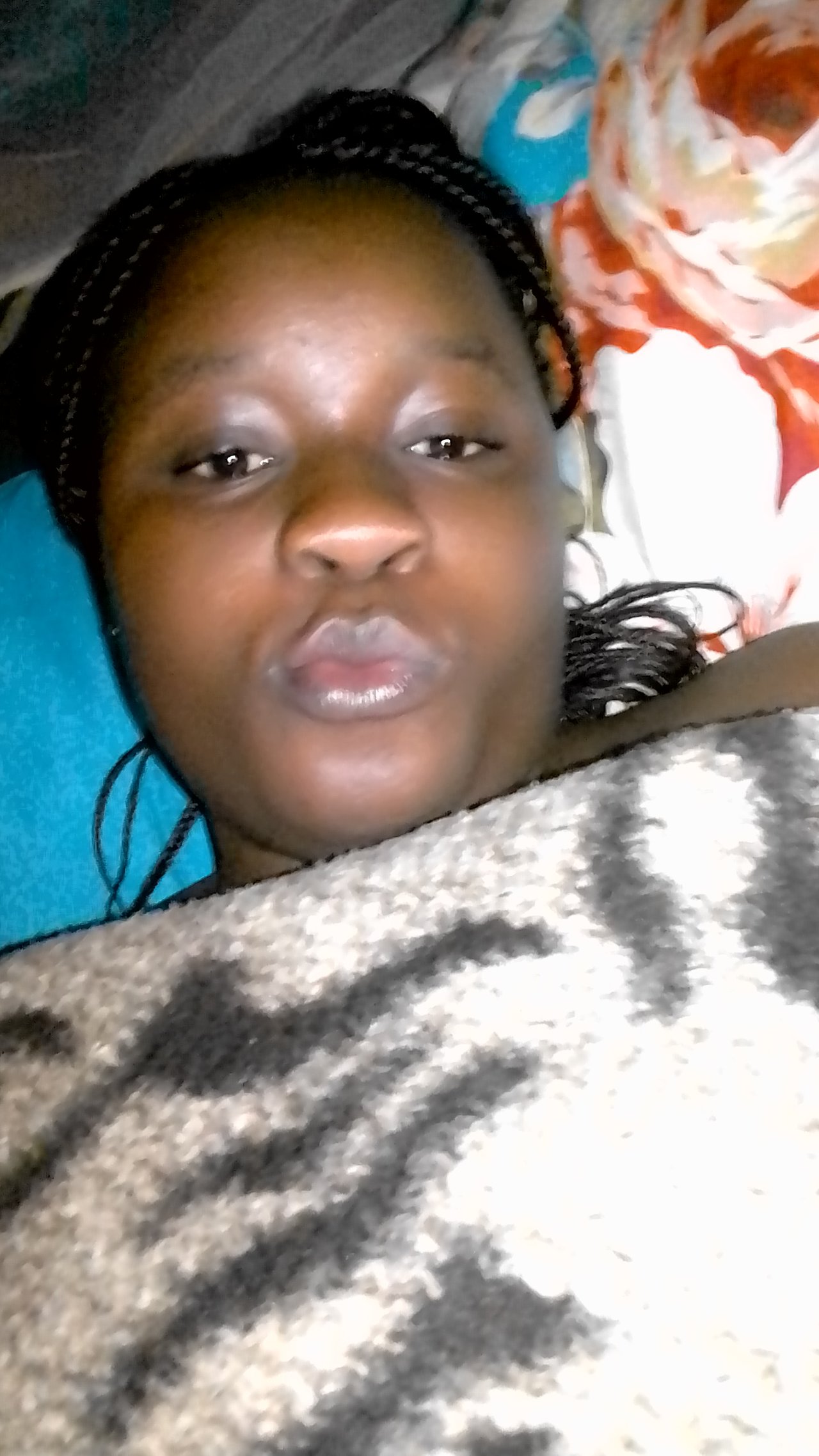 Today I don't have much to do as it's a resting day but I will go out in the afternoon to meet my supervisor. We have to talk about my end of course research. Meanwhile I wish you all a blessed day
#twopercent #cameroon
2nd LID report
Location: Mile 3 Nkwen Bamenda Cameroon
Time: 11:43am
Lying in bed was just for a while as my mother cane anf woke me up to prepare food and u obliged. I quickly make some garden eggs stew and plantain to be eaten for lunch. After cooking I took my bathe, dressed up and left for church. Mass was good today and we celebrate Mary the matron of our country Cameroon and the mother of Jesus Christ. After church my junior brother held me for some pictures and the more I resisted the more he kept on disturbing me for pictures. My mother, junior brother and I had some pictures and left for the house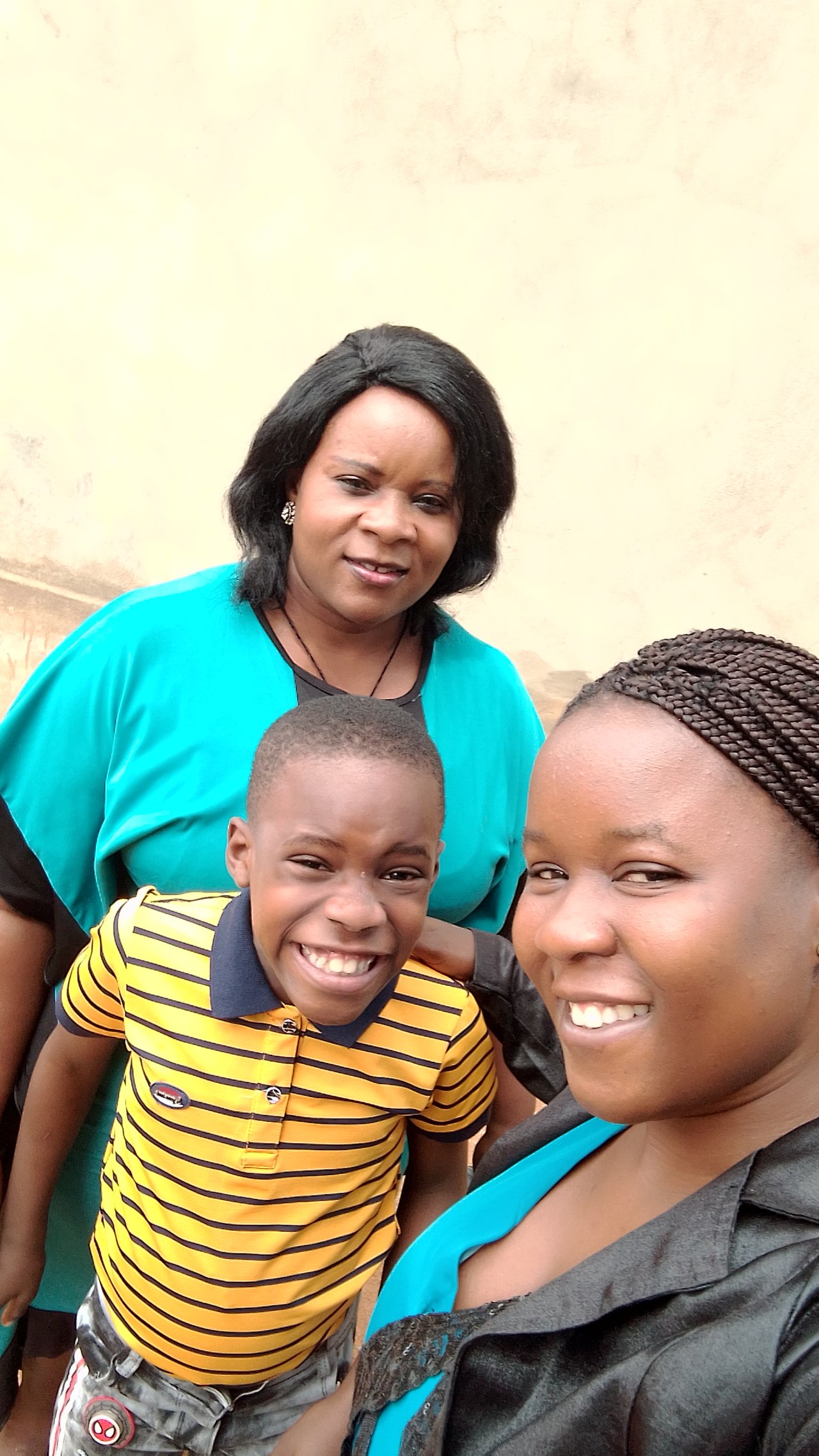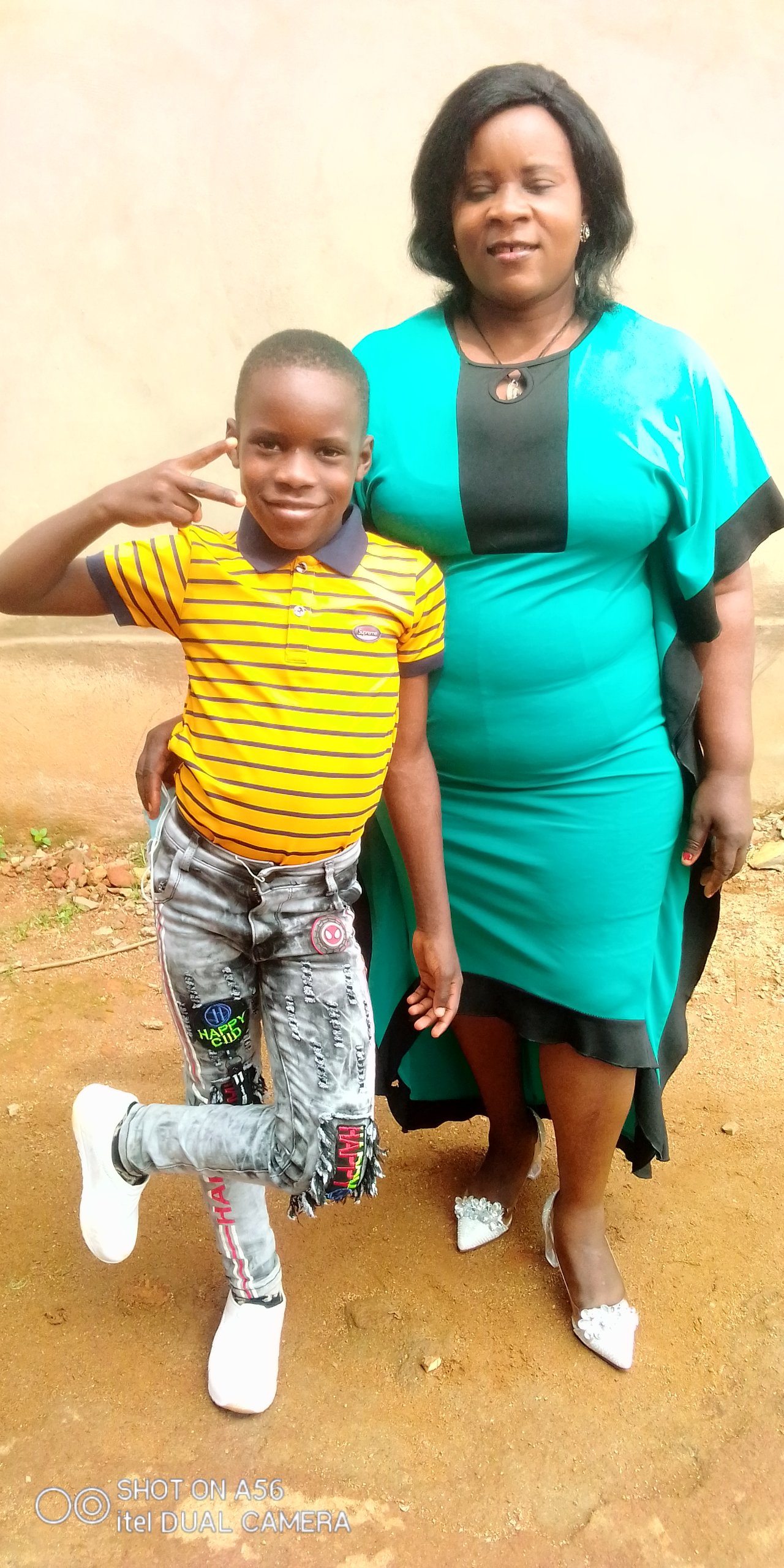 My mother, junior brother and I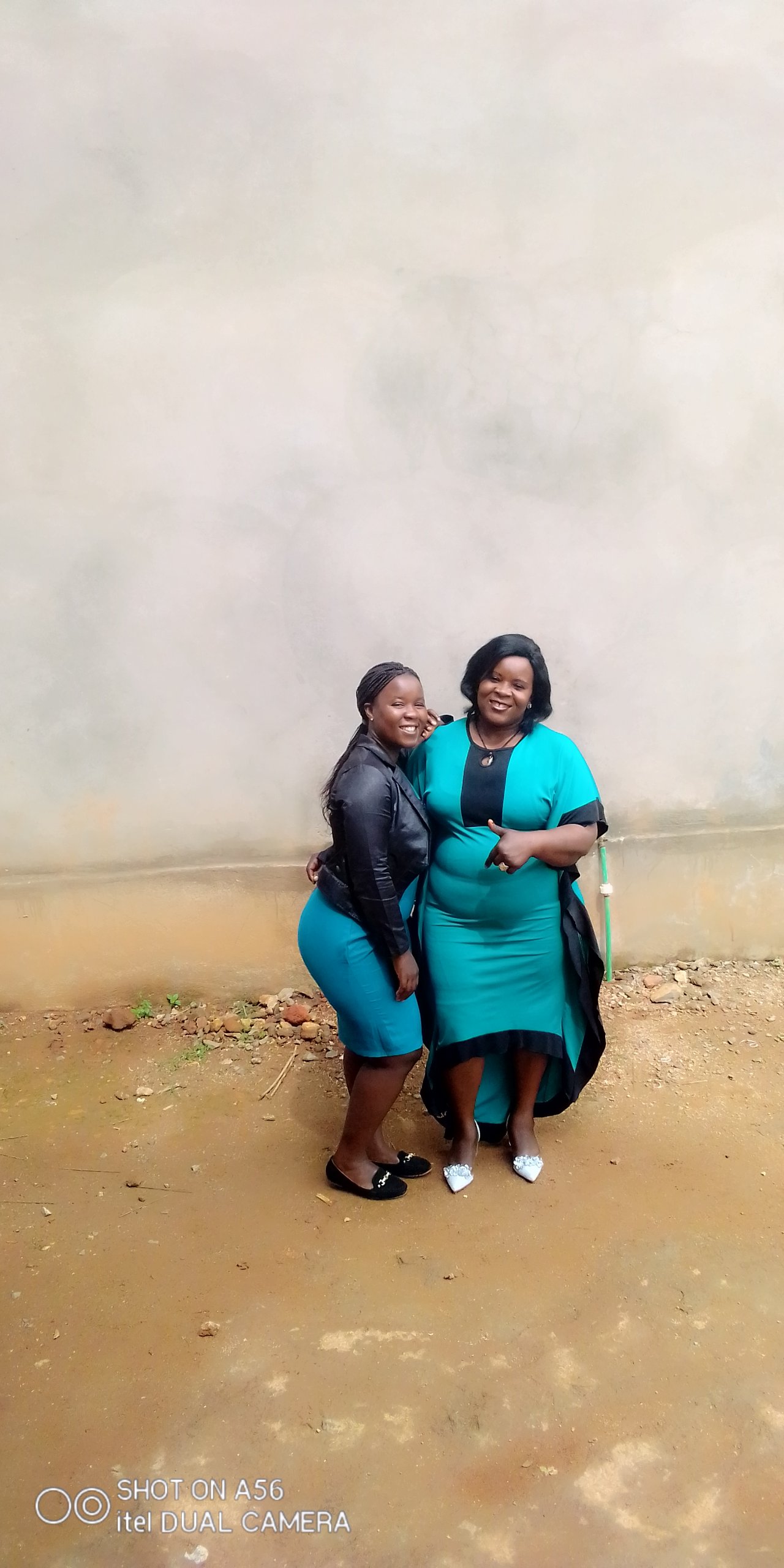 At the moment I'm waiting for a signal from my supervisor so I can go meet her for some work. See you guys later
#twopercent #cameroon
AFTERNOON
3rd LID report
Location: City chemist roundabout Bamenda Cameroon
Time: 5:12pm
It was quite a very sunny afternoon as I left to see Dr Evelyn which made me feel kind of weak as I sat in the taxi. Fortunately for me I met her home and we had a great chat relating to my research. She was pleased with my determination to have a good research so she suggested me some topics. They are all good but I have to follow my heart and choose the one I want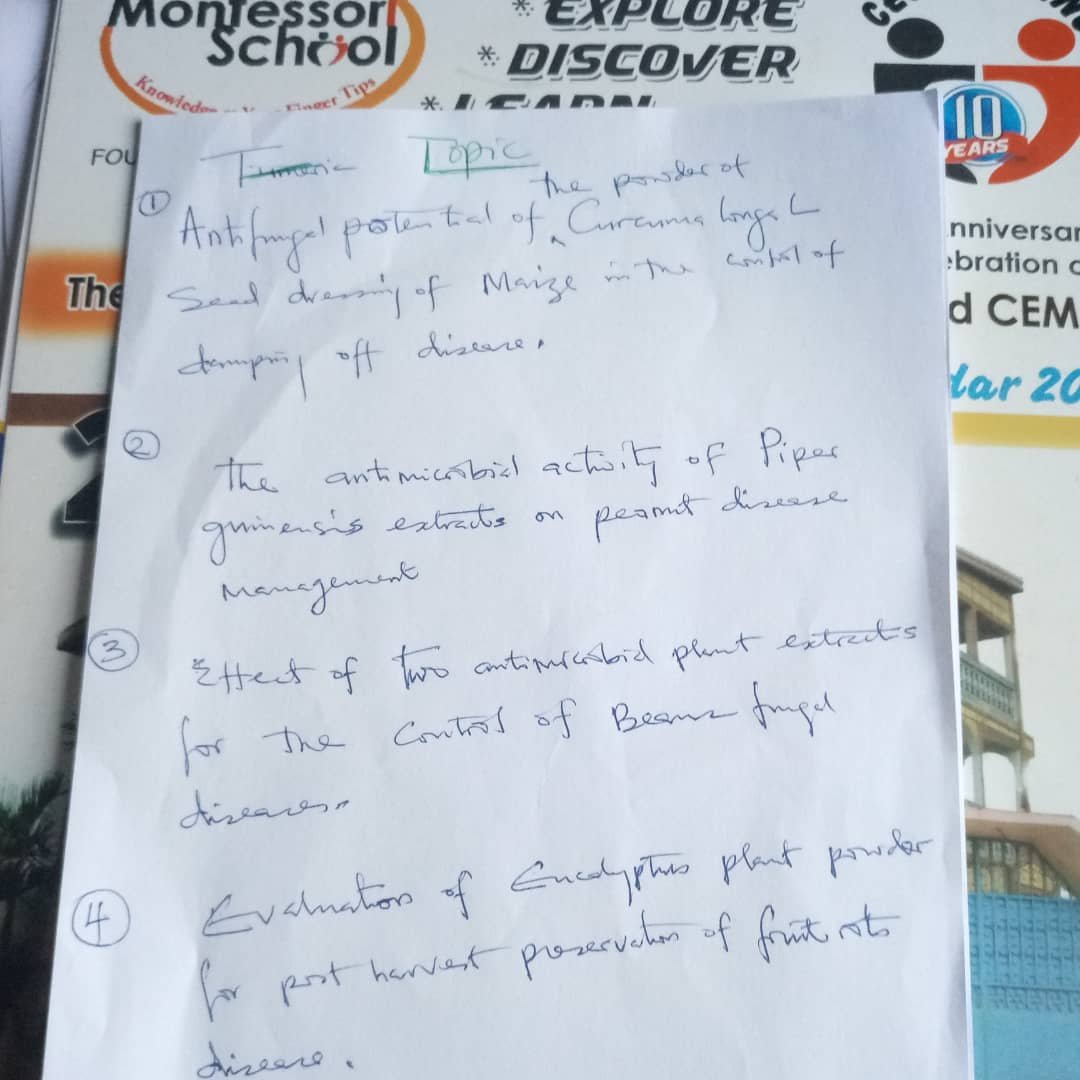 suggested topics
Food and drinks were served to me and while I ate she got ready to move to the bus station to take a bus to Yaounde for some work. I accompanied her and we continue our discussion. From here I will move home. See you guys later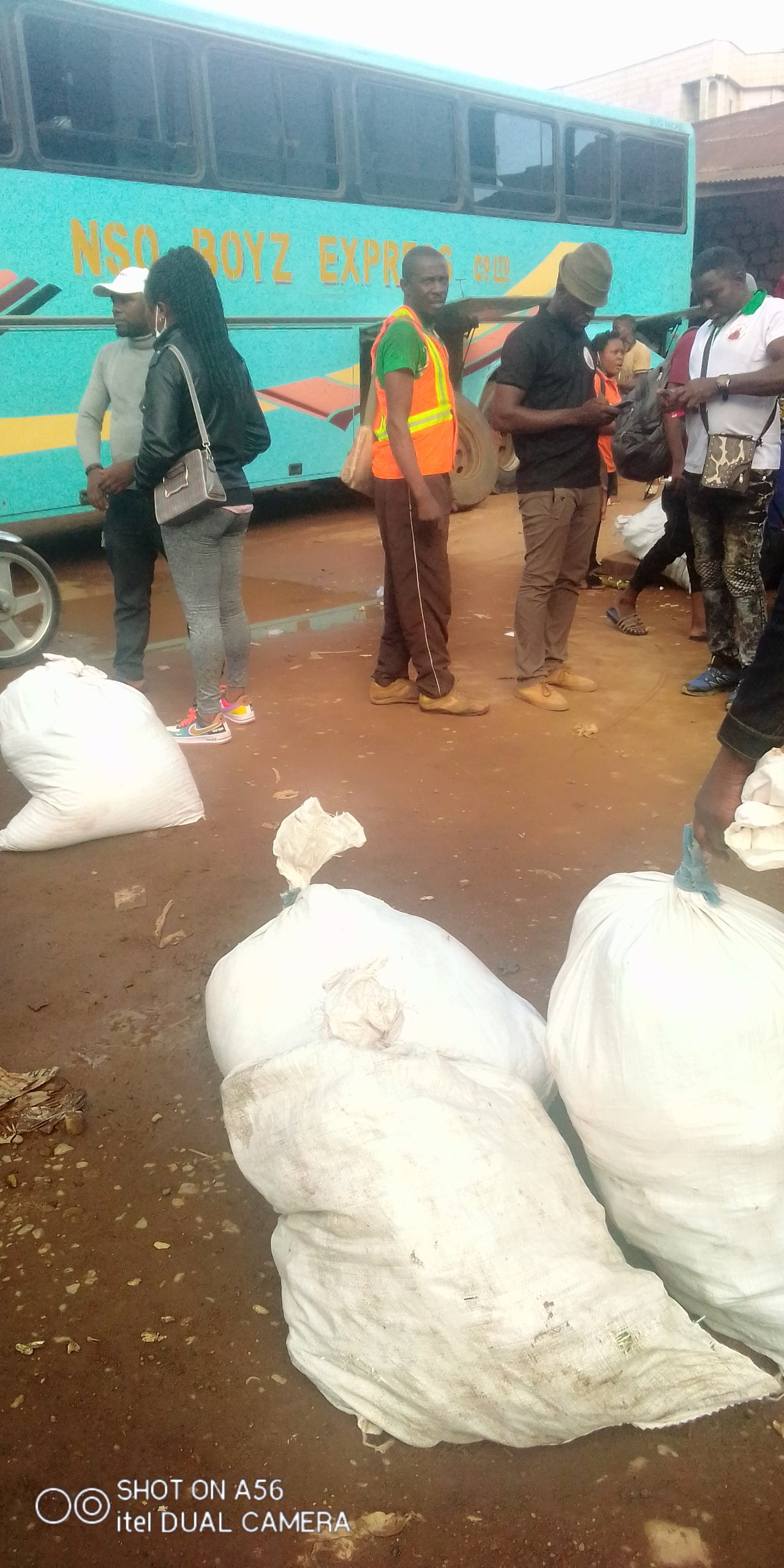 At the bus station
#twopercent #cameroon
EVENING
4th LID report
Location: Mile 3 Nkwen Bamenda Cameroon
Time: 10:50pm
Before parting ways with my lecturer I got an information that the town will be shutdown from tomorrow till Thursday so I quickly called my mother who sent some money to buy some food stuff for the house. I quickly did and took home. After some few minutes I had a CA from a friend who wanted us to talk done issues relating to business and Steemit. He came and took me and we sat somewhere in the town and chatted while having some drinks. It was a productive one as we were all satisfied with the outcome. This guy is an amazing person. I have known him for one month since he joined steemit and from the look of things we will so many business stuff together. Only he wants to kill me with drinks.... It's Cool though.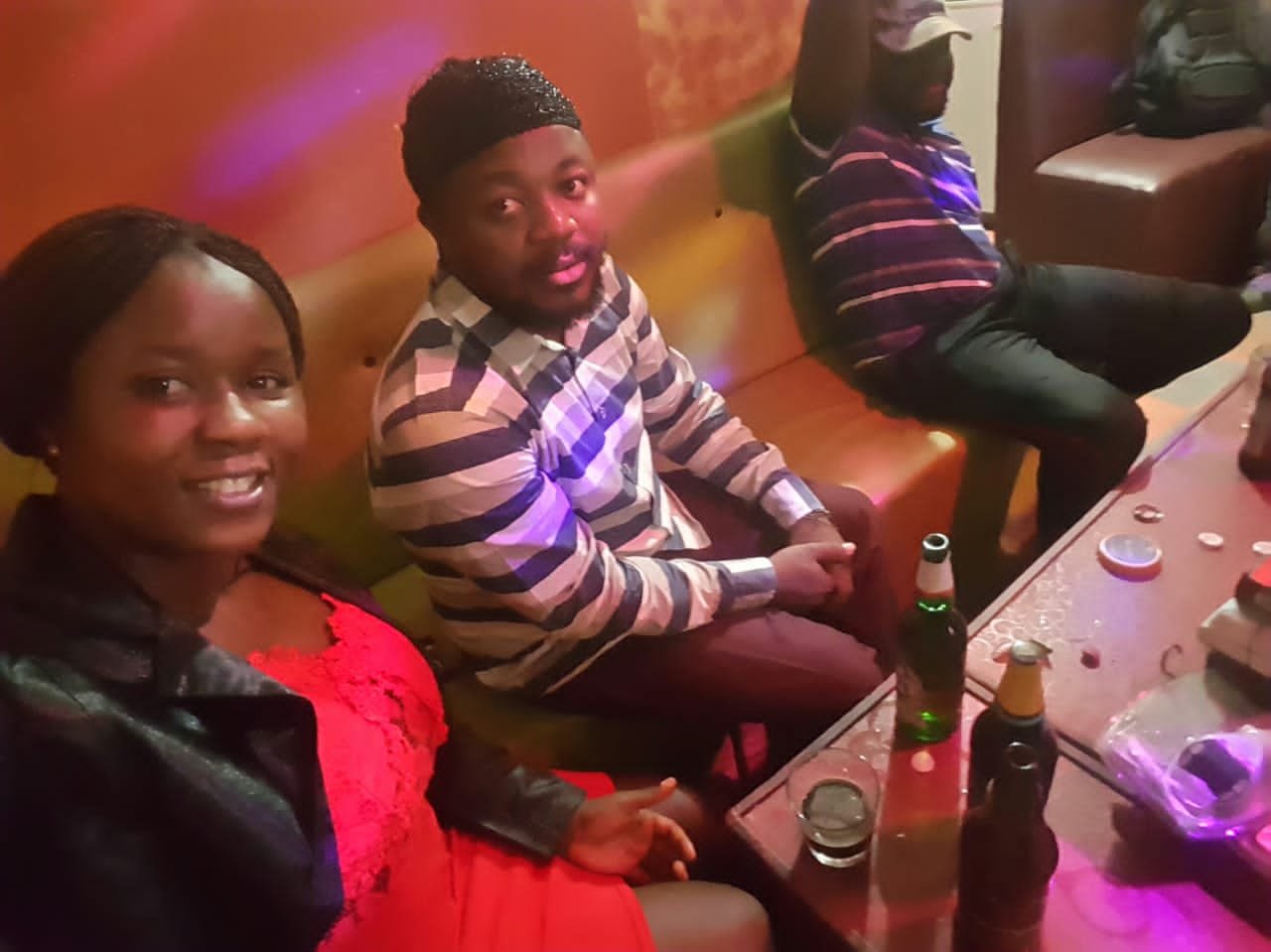 @yeesja and I
Getting back home I just right on time for evening prayers so I just joined the family and prayed before retiring to my room. At the moment I'm in bed and I will sleep off immediately after this entry. That is it for my day good night dear friends
#twopercent #cameroon
CONCLUSION
This is a timeline of my LID reports for today. Thank you for reading my reports, I hope you enjoyed it. I am a volunteer reporter for the LID project and am not alone. Would you like to see the reports of other volunteers, check the original LID post.
"
Source


Subscribe:::Discord.
:::Whatsapp :::join trail :::Steemalive Website