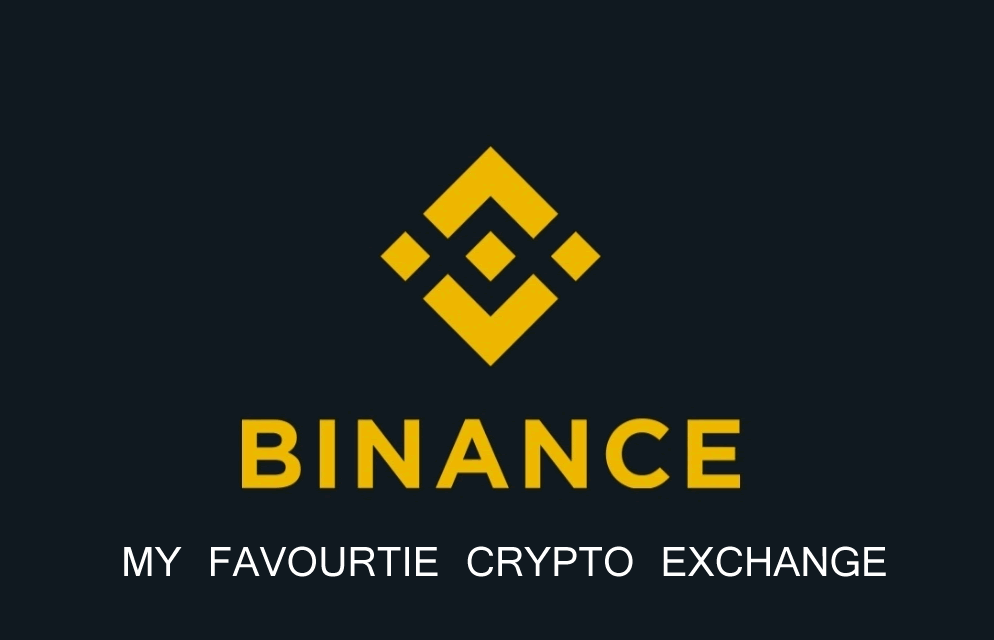 Introduction
Binance is one of the best leading crypto exchanges in the world, with a total of 820 markets and a volume depth of $6.20Bn over the last 24hrs. The Binance market has captured a lot of investors with its simplicity, cheap rates, and security convenient for both beginners and experienced traders.
Without further ado I am going to explain a few points on why Binance is the best exchange in the crypto industry:
Outstanding services(Everything from trading options to assets availability
A very low transaction fee
Education program.
Flexible Fiat deposit option.

Outsanding services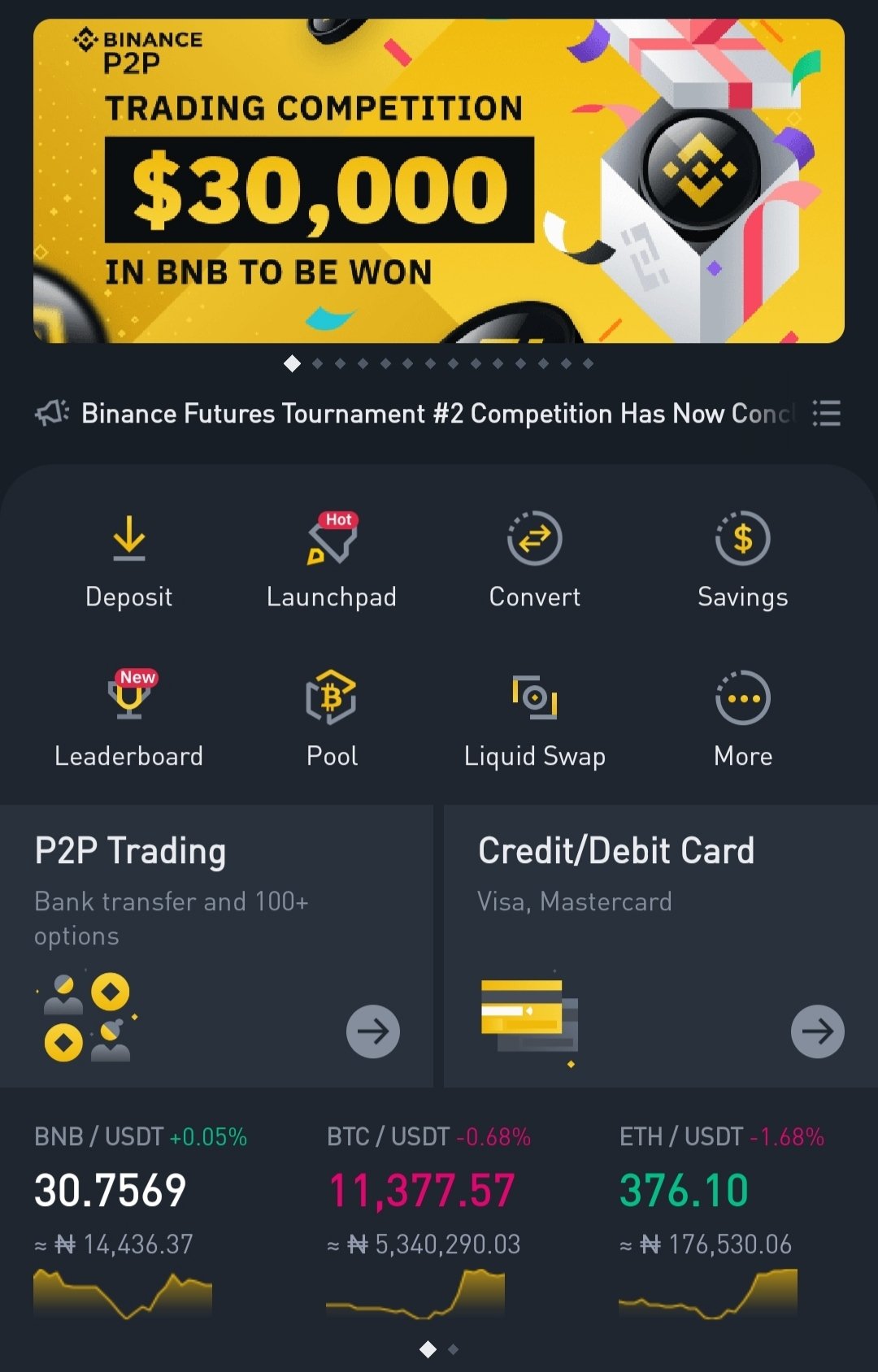 Note: All images used in this post was created and edited by me from the Binance mobile app
I have been using the Binance app for more than 6 months now and it been nothing other than splendid as far as its services are concerned and swift trade execution are concerned.
First, the user interface is very friendly for both experienced traders and newbies. Navigating around the app is very self-explanatory for people using the app for the first time. Well, above we have an announcement tab where news and trading competitions are announced. In the middle part, the many features of finance are outlined like liquid swap, leaderboard, and other interesting branches of the crypto exchange.
Finally, we have a section where the tab of the top three coins are updated, here you see the current price of the listed coins and percentage change over the last 24hrs.
Trading services
Binance offers the best trading services for investors with a wide selection of trade pairs between Bitcoin, Etherum, Rippe, and Binance coin.
Users can choose between the "basic", "classic" and "advanced" interfaces for order book style trading plus margin, spot, peer-to-peer, and OTC trading options.
Spot Trading

Spot trading in Binance is a very simple process as trades are completed in just a few steps without heavy complications for inexperienced traders. For educational purposes, I will highlight sample trade steps to show the simplicity of spot trading.:
First step is to select the cryptocurrency pair you wish to trade, for instance on the image above I am trading steem against BTC which is STEEM/BTC.
Input your preferred entry point if you wish to purchase or your preferred exit point if you wish to sell for steem like I have mine at 0.00001384. You can choose to buy or sell at market price or your preferred price using the limit option.
The next step is to choose the quantity your wish to buy or sell, you can also select 100%,%50%, or other options if you want to purchase according to your BTC ratio.
The last and final step is to click on buy or sell and wait for your order to fill.
2.Futures Trading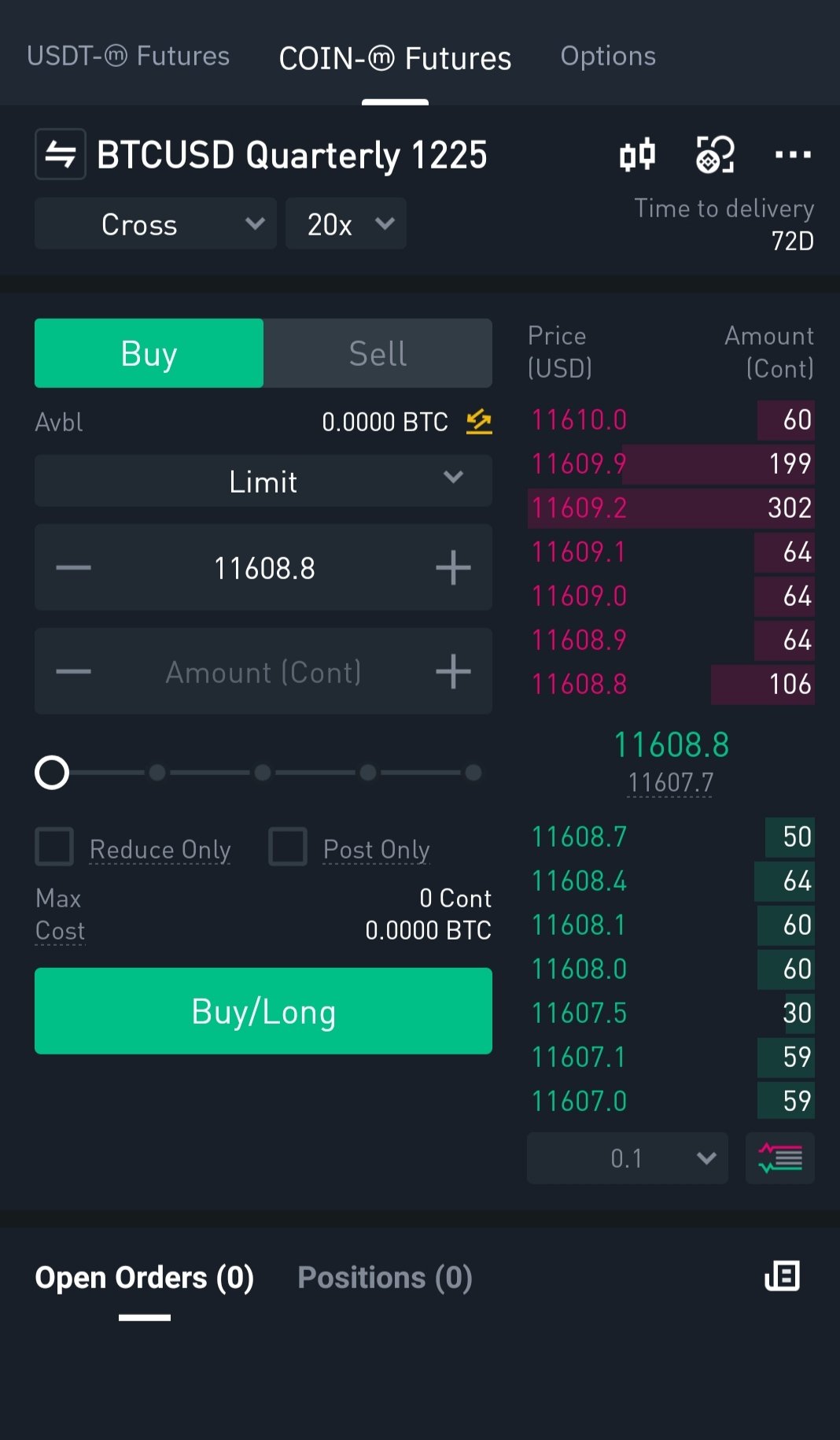 The Binance futures trading platform was launched in 2019, enables traders to speculate on the price of selected assets(rather than to purchase and sell). The platform allows leveraged trading of up to 125x, which means that traders can multiply their profits ( losses included) by 125 more than any other major platform. This trading option is also very risky as traders can quickly get liquidated from their positions if their accounts cannot bear the losses grossed by the trade.
Binance Futures balances are held separately from users' regular trading accounts and must be funded with USDT as collateral. All profits and losses will also be realized in USDT.
Trading on this Platform is quite identical to the spot trading platform but with the addition of a few extra functions for controlling leverage and viewing open positions.
3.P2P Trading
Binance provides a peer-to-peer (P2P) trading system, this feature provides a marketplace that connects buyers and sellers of cryptocurrency directly. They are able to bid their prices and a preferred payment option for the trade.
Below is a short video that explains the peer to peer system on Binance.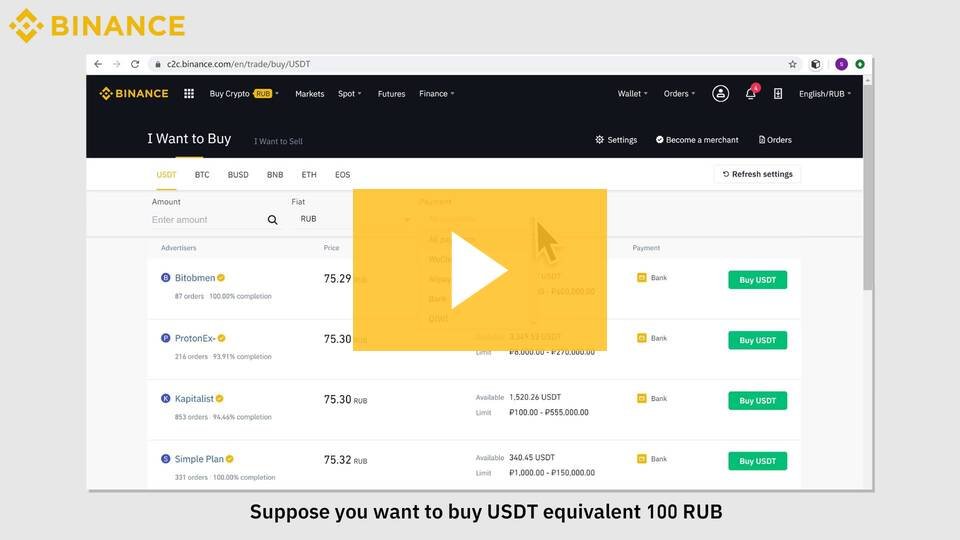 How to Buy Crypto on Binance P2P(desktop)

s
Low Transcation Fees
In a competitive space, where the fight for the top firm is unending Binance had done quite a great in its transaction fee structure. providing a fee system that is very fair and exceptional for its competitors.
At a rate of 0.1% is very enticing for any trader who doesn't need immediate fiat liquidation. Traders that use Binance's futures trading platform enjoy even lower fees, starting at 0.02% / 0.04% for makers or takers, respectively.
The Binance team even took a further step to make the rates worth almost next to nothing with its 25% off when fees are paid with the native BNB coin.
Binance has a very simple limit structure, with a flexible withdrawal limit of up to 2 BTC every 24 hours for level 1 verified accounts, and up to 100 BTC withdrawal limit every 24 hours.

s
Education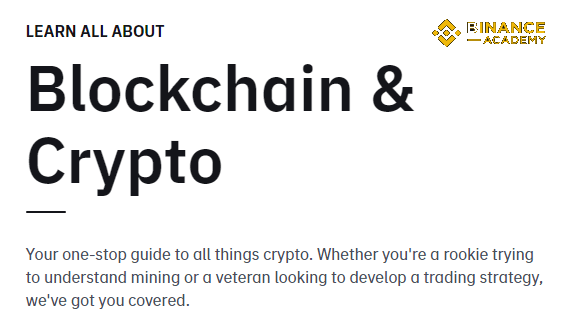 Cryptocurrencies and Exchanges are all developments of the decade and somewhat complicating for an inexperienced trader to comprehend hence the value of education. Binance academy provides a home of knowledge for inexperienced traders who know less about cryptocurrency protocols and blockchain technology.
The availability of various articles explaining complicating terms, protocols, use of new tools, and trading strategies makes it easy for new traders to navigate the crypto space with confidence. I particularly benefited from these articles, as I was helped to understand many topics relating to blockchain and cryptocurrency.

s
Fiat Deposit
Binance allows users to directly buy crypto assets directly with their debit cards. This recent partnership with Simplex to supply a brokerage service via credit and debit cards moved Binance lightyears above other popular exchanges, This service allows you to buy 31 different crypto assets with your debit card equipping you with the ability to make crypto transactions any day, anytime.

s
Conclusion
Binance is the best exchange and with a good reason like some of the mentioned features and I believe that this exchange will be the gateway for institutional investors into the crypto block. I will now provide answers to some of the questions :
Which is the best exchange in your view and why?-Binance exchange, because of its ease of access and other killer features.
What are the best features of this exchange?- For me the futures trading and debit deposition option.
Are there any features you think that the exchange needs to improve or add?- None at the moment. But they can continue to work on improving system stability.
How long have you used this exchange, and how did you find out about it?- I have been using Binance for more than 6 months now and I got introduced by a friend who was trading at the time so i joined her.
How often do you use the exchange and what sorts of transactions do you do on it?- I use Binance regularly, i can say on a daily basis.
Has the exchange run any promotions or contests that you have taken part in?- No I haven't.
Would you invite your friends to join the exchange? Why?- Of course, I had already invited all my friends that trade crypto to try it out.
If you didn't use this exchange what would be your next choice?- I think Kucoin is the net viable option.

s
This post was made in response to #steemcryptochallenge, week-3- my favorite Exchange.


Subscribe:::Discord.
:::Whatsapp :::join trail