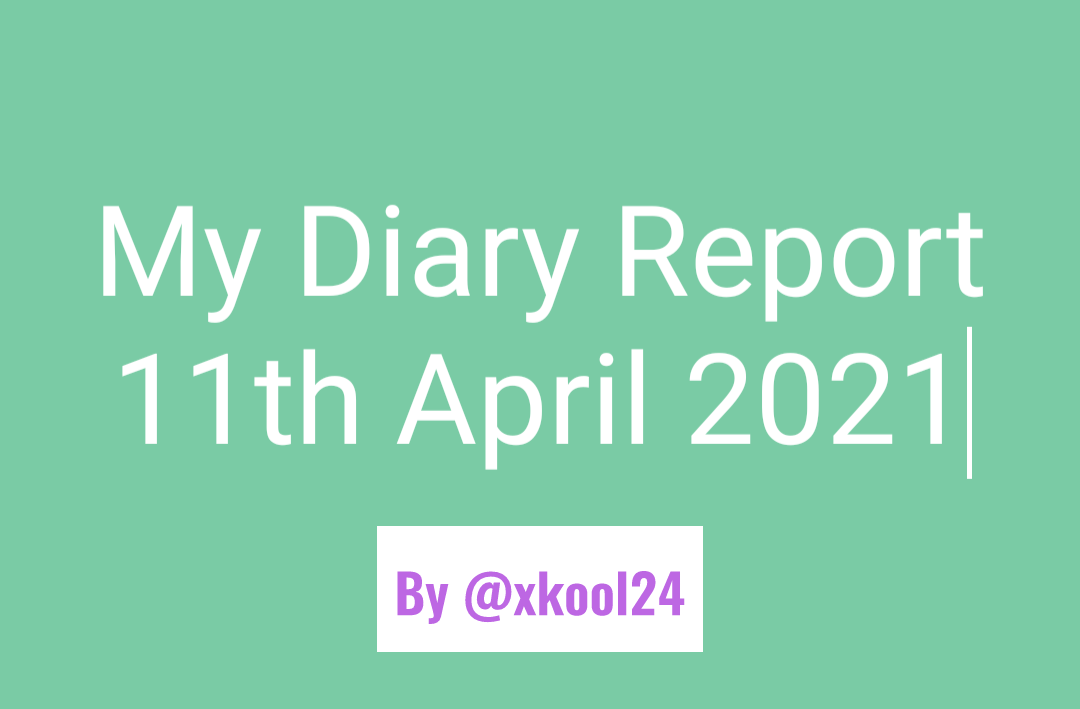 My Early Diary Report

Hello friends, How was your nights? I Guess goodnamd all feeling well today? Mine was also good and I'm feeling very well today. Yesterdays events was really tiring,and I decided to sleep early last night. The sleep was so deep as if I took some sleeping pills. But all the same it was all for the system to bounce back. We are all fine and strong here in the house.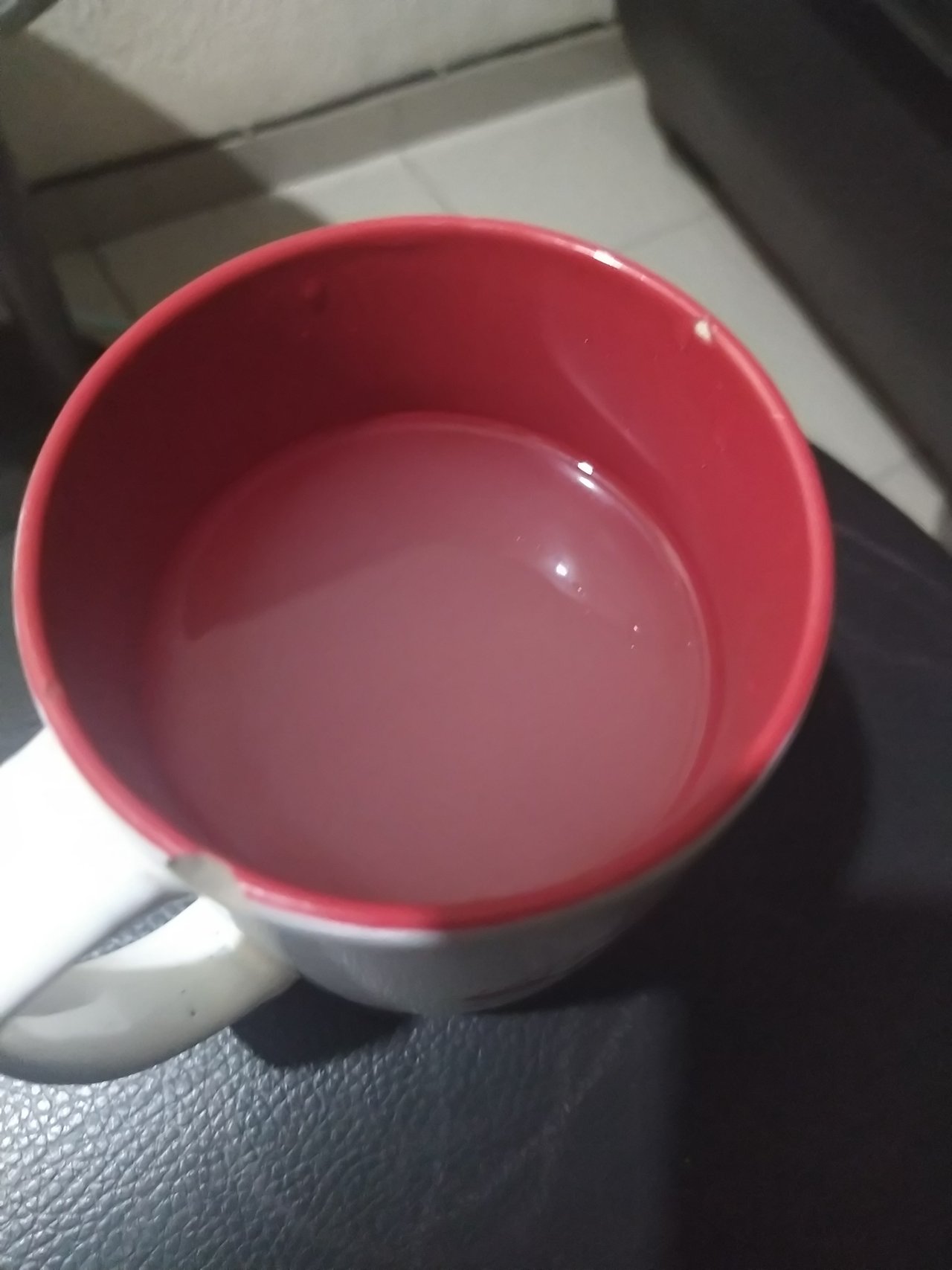 (Ginger tea)
ThankGod for the gift of life this day. I'm basically joining online service today. Everyone woke up late in the house due to yesterdays exhaustive event and we are already behind schedule to prepare for any service now. When I stood up from the bed, I made my ginger tea to charge up the system. After sipping my tea, I helped in per boiling rice for breakfast.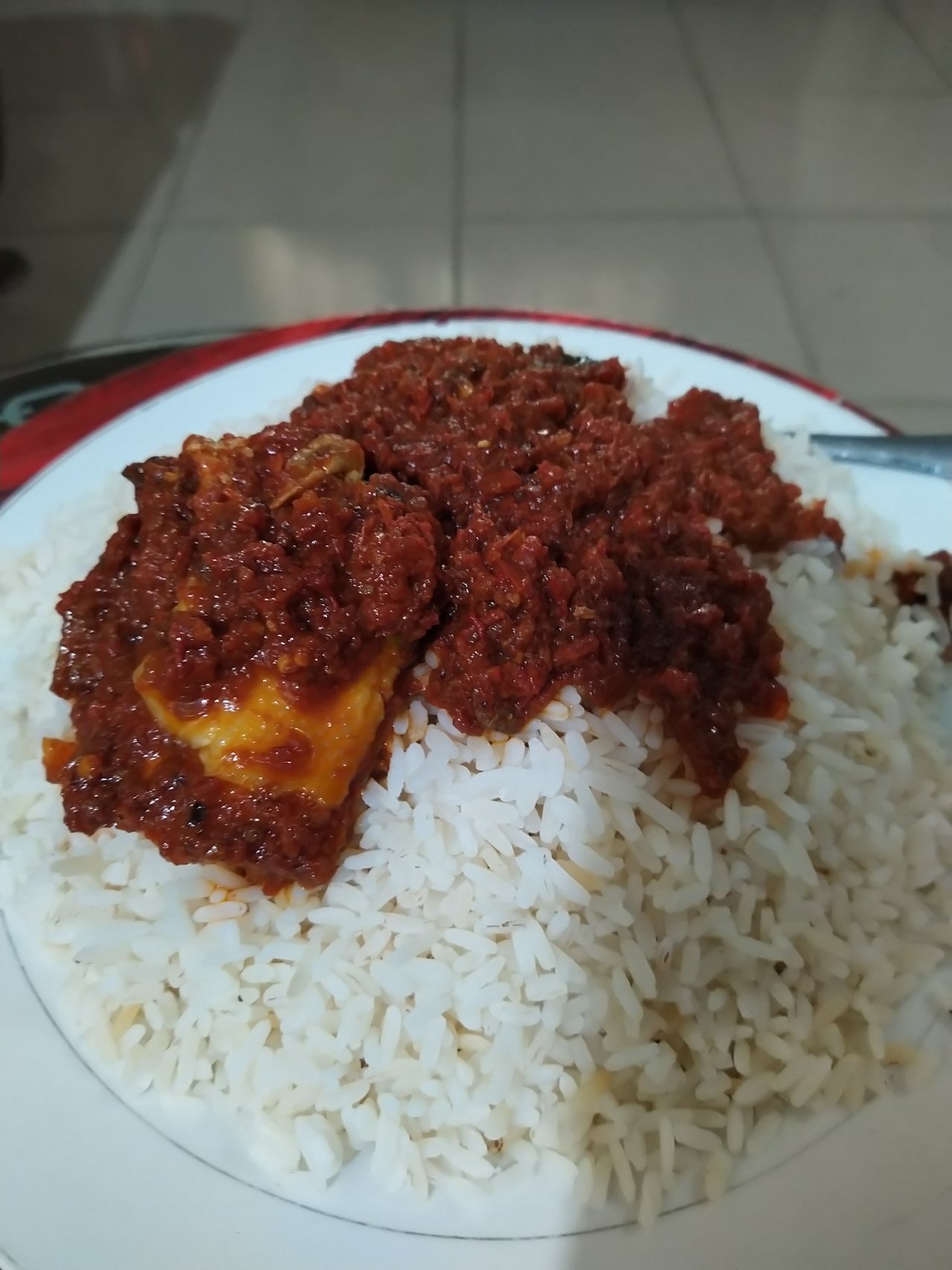 (Breakfast)
After breakfast and online service, I decided to do some laundry for the home. Though tiring , I needed to do this today to avoid clashing with my busy week's schedule. Luckily for me, I had power supply all through this process. Was done with all chores by 2:24pm, freshened up and had a little nap
Later in the day, I will be going out for two things; to discard dirt somewhere along the road dump and also make a brief stop at market square.

My Later Diary Report

Good evening friends, hope our Sunday was well spent from our various locations. Mine was good and I almost achieved all articulated activity for the day. Just like itemized in the morning, was being guided accordingly. Not long it passed the hour of 5pm, I left the house to accomplish my first outing task for the remaining part of the day. I used the union bank route while leaving. Just take a look at the pics at the junction. My worry all the time!!!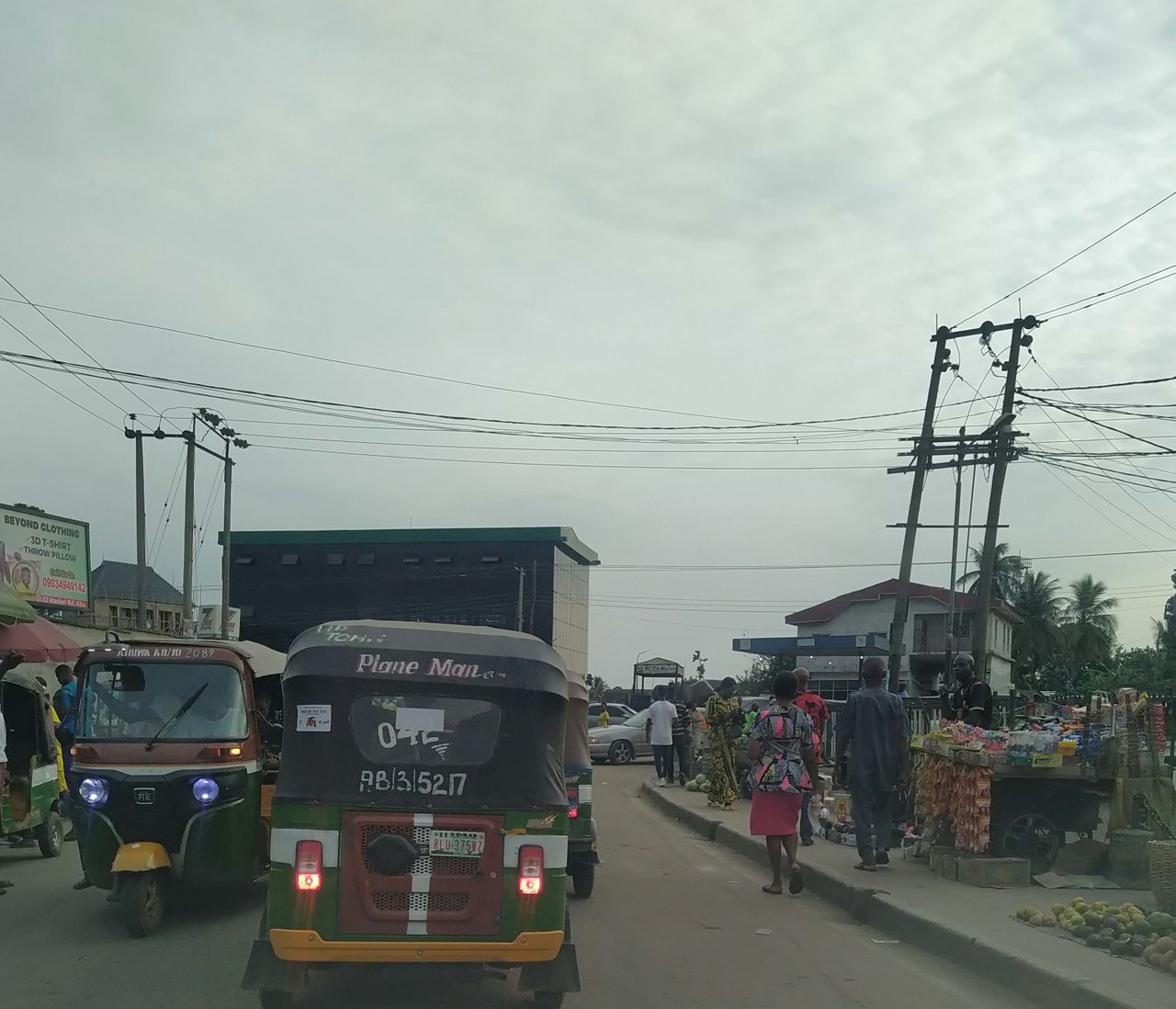 (Union Bank junction)
Not that it has always being traffic prone but the road side market makes the whole place look awkward and aid this congestion in this place. Anyway, I was able to navigate myself out from this place and headed straight to the dump drum opposite Oando filling station by Rhema University (Afule). As soon as I got there, a young guys came to help me bring out the dirts from the boot, I never asked for this help because I could do that myself. Immediately he was done, he started asking for tips (I knew it would all end like that), I gently gave him 0.25steem (NGN equivalent).
https://w3w.co/heats.sounding.shuttling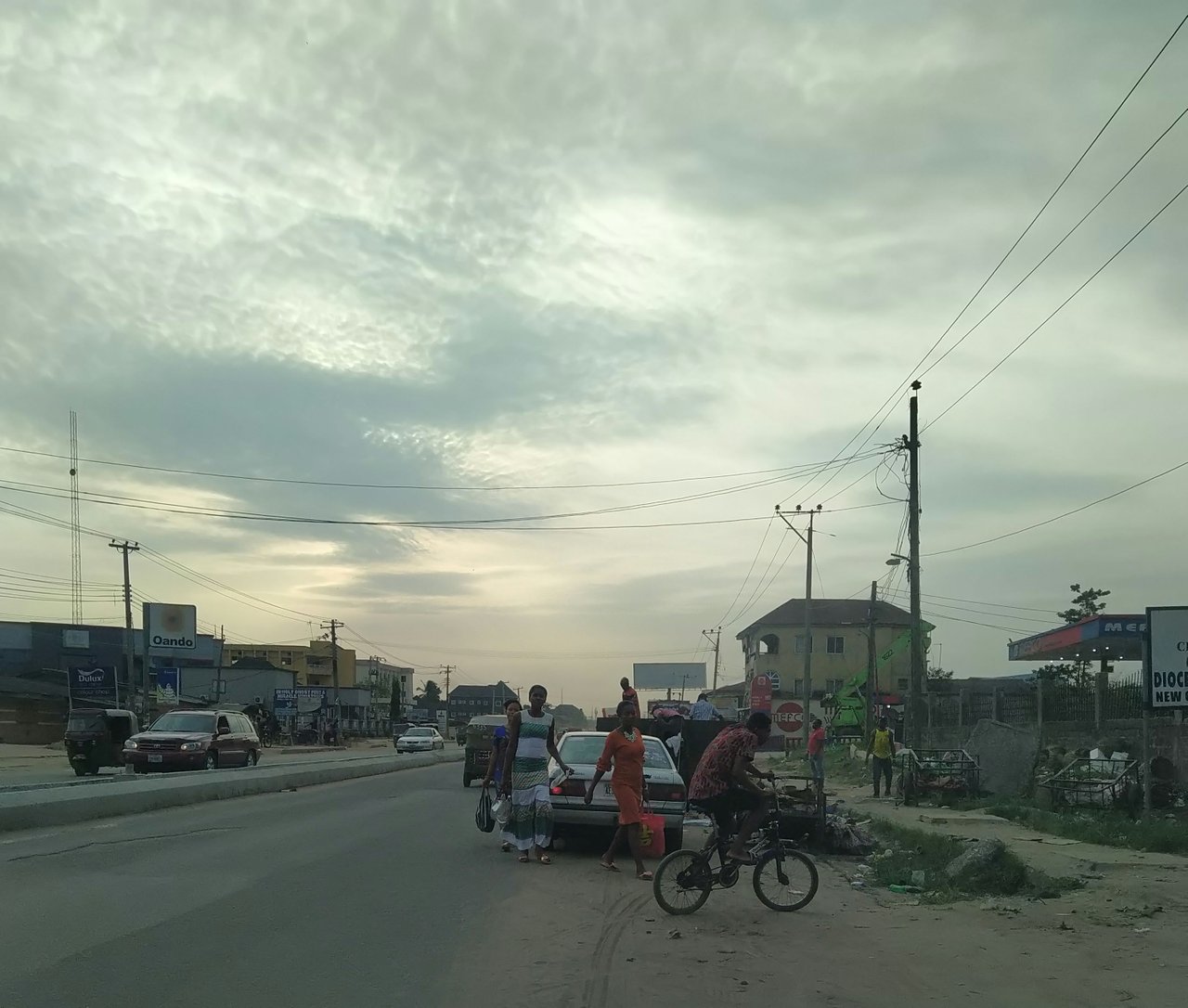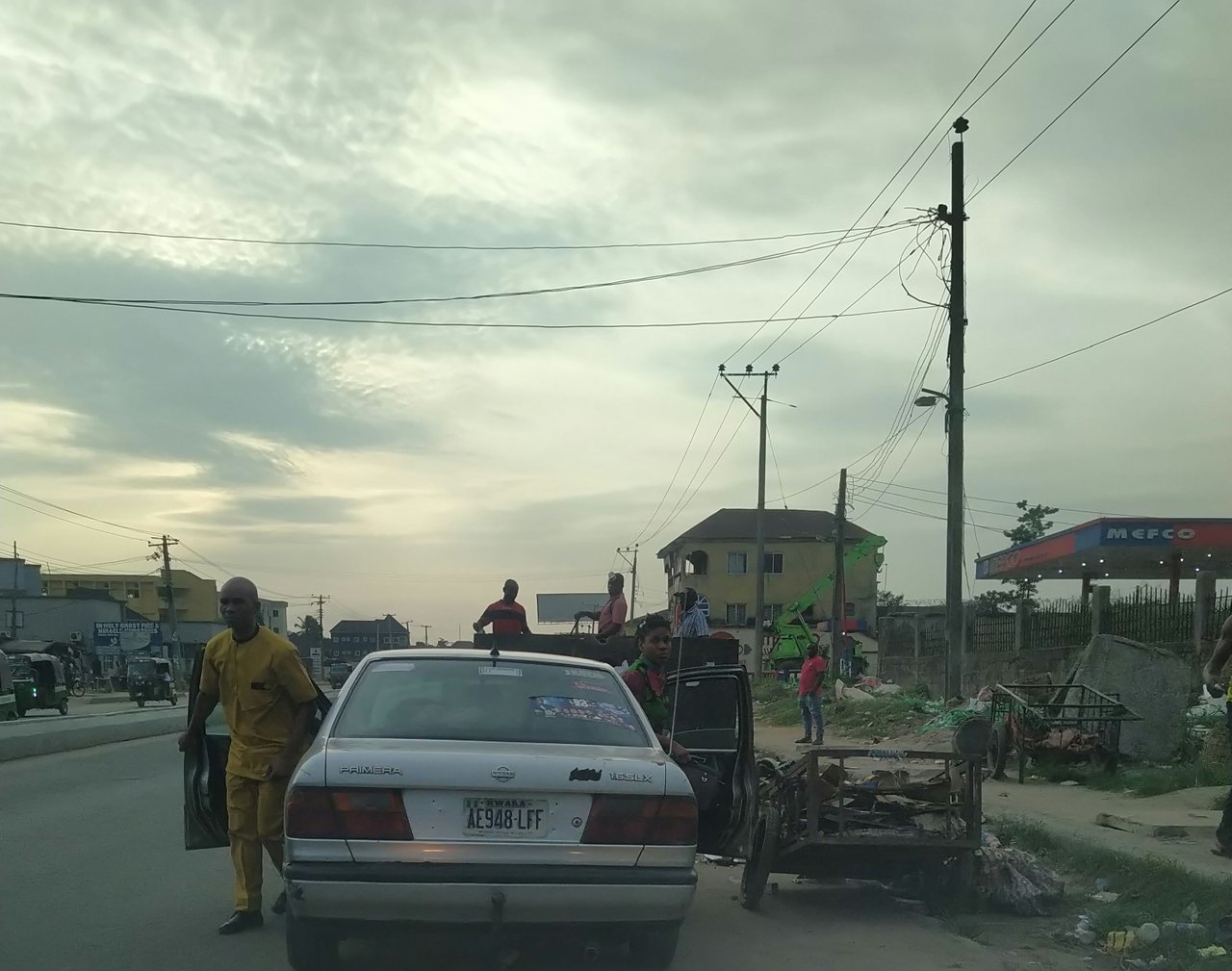 I left as soon as I settled him enroute home. I stopped by at the market (Afule market) but I couldn't really get what I wanted so I continued my journey home. For visiting the shopping mall, I wasn't able to use that route anymore due to the traffic jam always witnessed by that time of the day. May likely pick up my needed items by tomorrow morning.
Thank you guys for reading through my diary report for