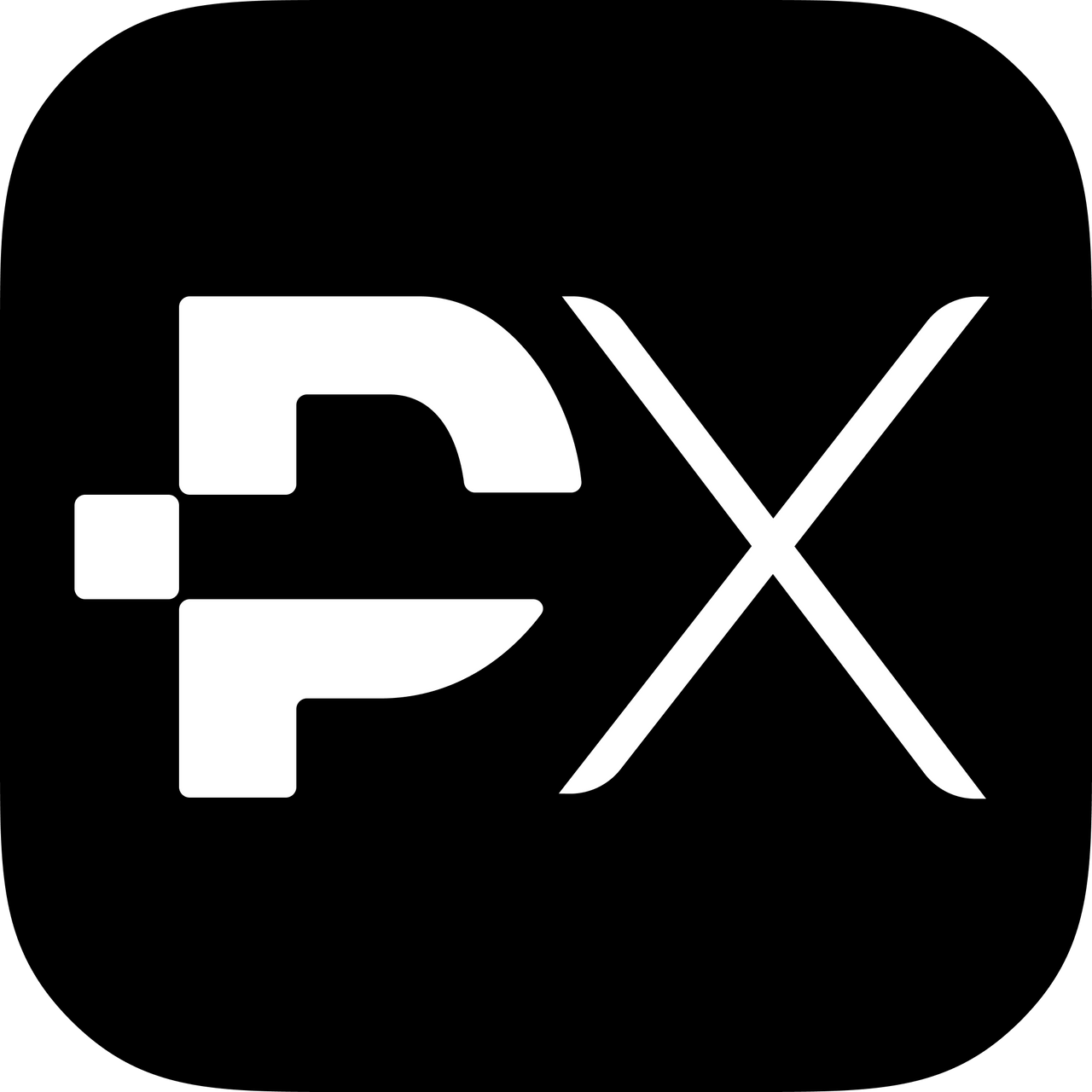 PrimeXBT is my favorite new cryptocurrency margin trading exchange.
The core feature that stands out about PrimeXBT is it's a Bitcoin-only exchange, meaning it only allows trading based on Bitcoin.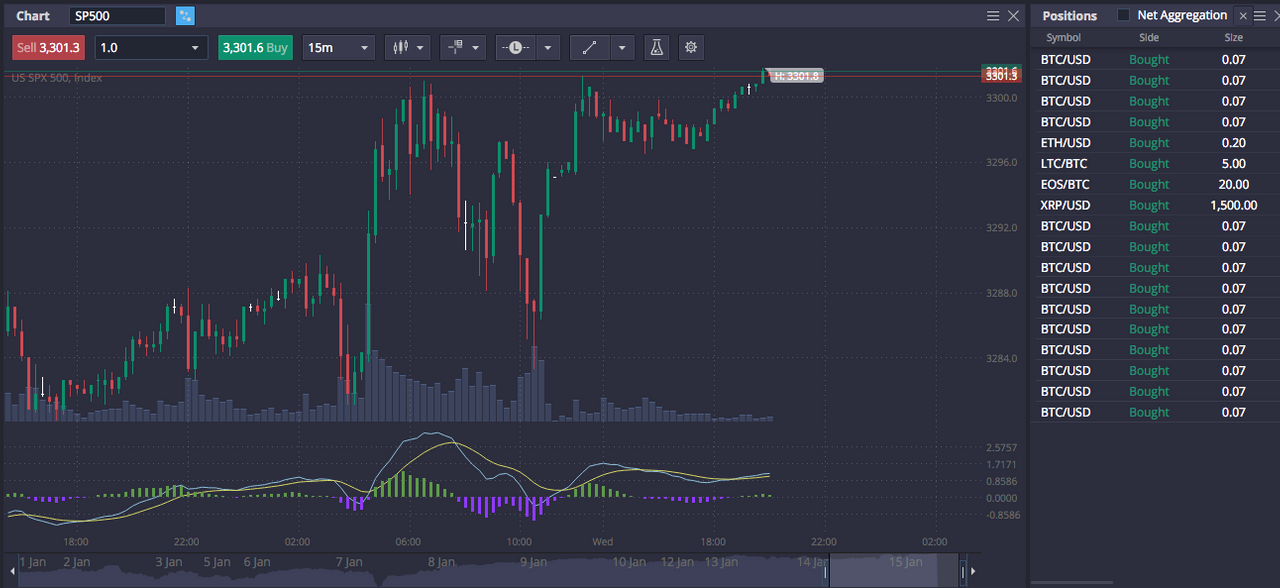 (Above is a chart of the S&P 500 on PrimeXBT)
"I just started testing out PrimeXBT for the first time and I really enjoy using the platform, and recommend it for everyone's I give it 5 Stars! ⭐⭐⭐⭐⭐"
-- @coininstant
Why do I love PrimeXBT?
PrimeXBT offers a multitude of trading options including the Stock indices, Silver, Gold, Forex Currencies, Bitcoin and the altcoins like EOS,XRP, LTC, ETH, & TRX! With this tool anyone can generate bitcoin, hedge Bitcoin and trade evrythingbased on Bitcoin. You can start trading with a very small amount of Bitcoin, and this platform offers up to 1000X leverage!
The PrimeXBT platform is very fast, smooth, and efficient!
The platform will provide you with an easy interface for buying and selling Futures Contracts. Its as simple as clicking BUY and SELL!
Here is a screenshot of some trades I have made already. These are only small trades but I'm playing the markets safe while I test out this new platform.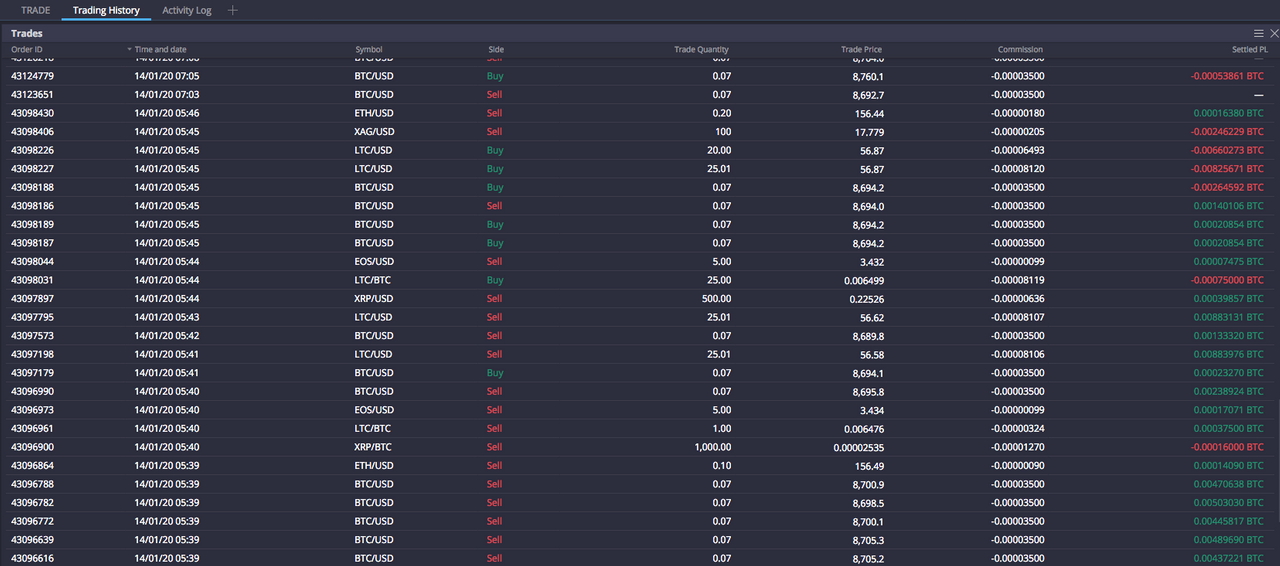 (Some trades I've made)
Prime XBT has an affiliate program too!!
PrimeXBT allows you to receive a percentage of trading fees paid by the people you have referred! Everything is paid in Bitcoin directly into your PrimeXBT wallet. All members will receive their payment every day between 12:00 and 14:00 UTC. Pending payouts are updated daily, at 00:01 GMT.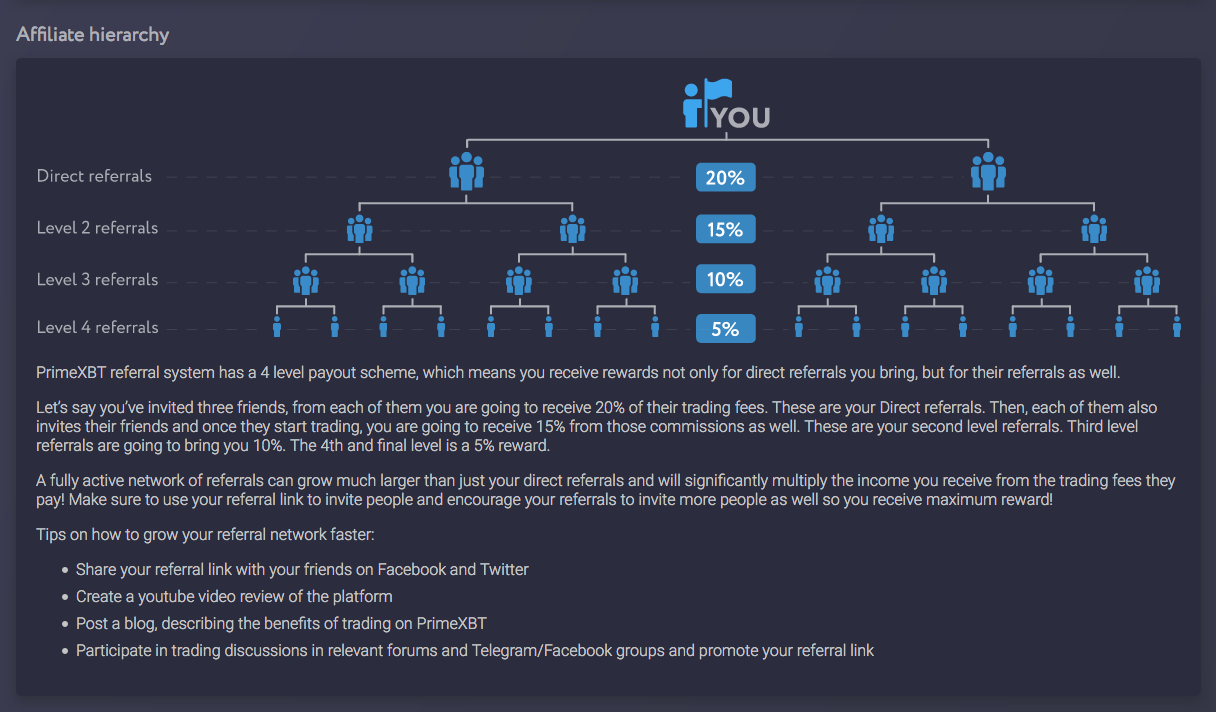 There is a new and exciting community trading feature coming to PrimeXBT called Covesting!
Thanks to a recent partnership with Covesting, PrimeXBT will soon launch the Covesting module! Successful traders will be offered the ability to build a positive track record, gain a following, and earn extra income by even managing funds!! Novice traders will be able to allocate part of their portfolio to managers who meet their risk/reward appetite, and have built a successful trading rating based on their performance.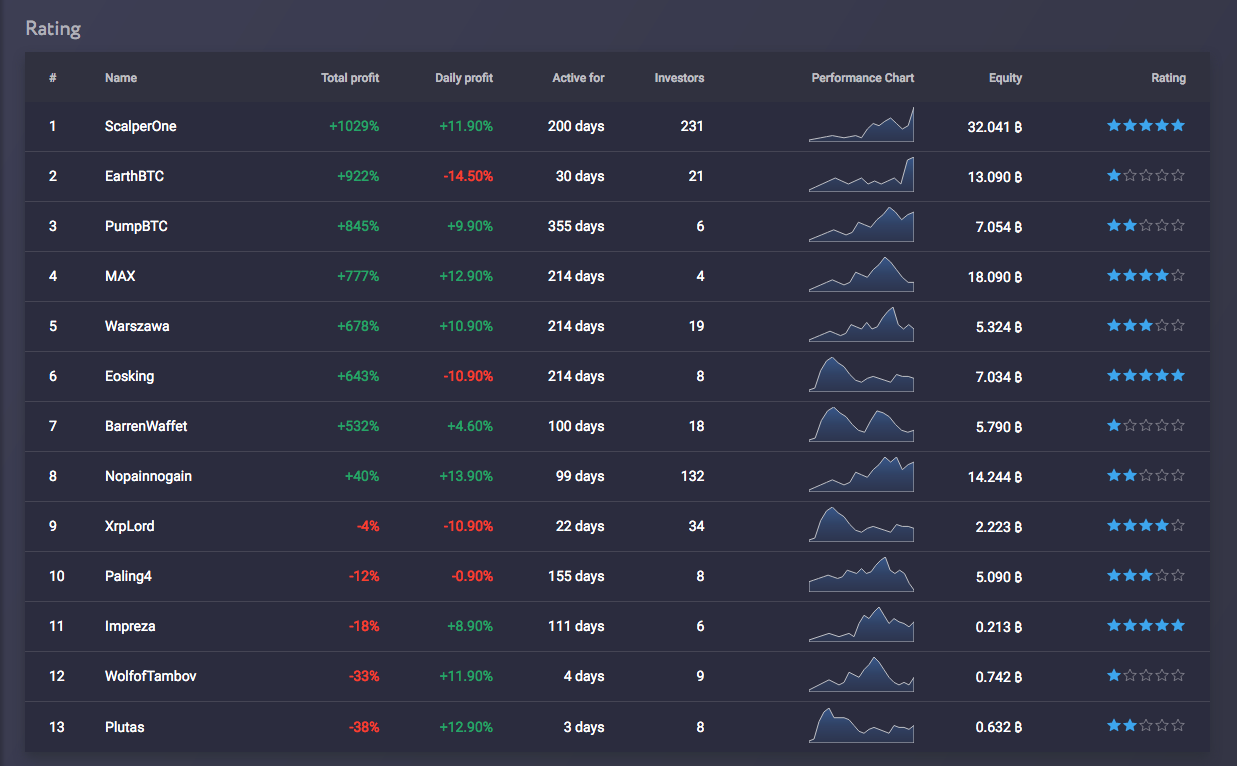 I recommend signing up with PrimeXBT!
Please use my referral link below to sign up and trade to earn a discounts and get special bonuses. Use my link and let me know in the comments below so we can get into contact if you have any questions about using the platform or trading.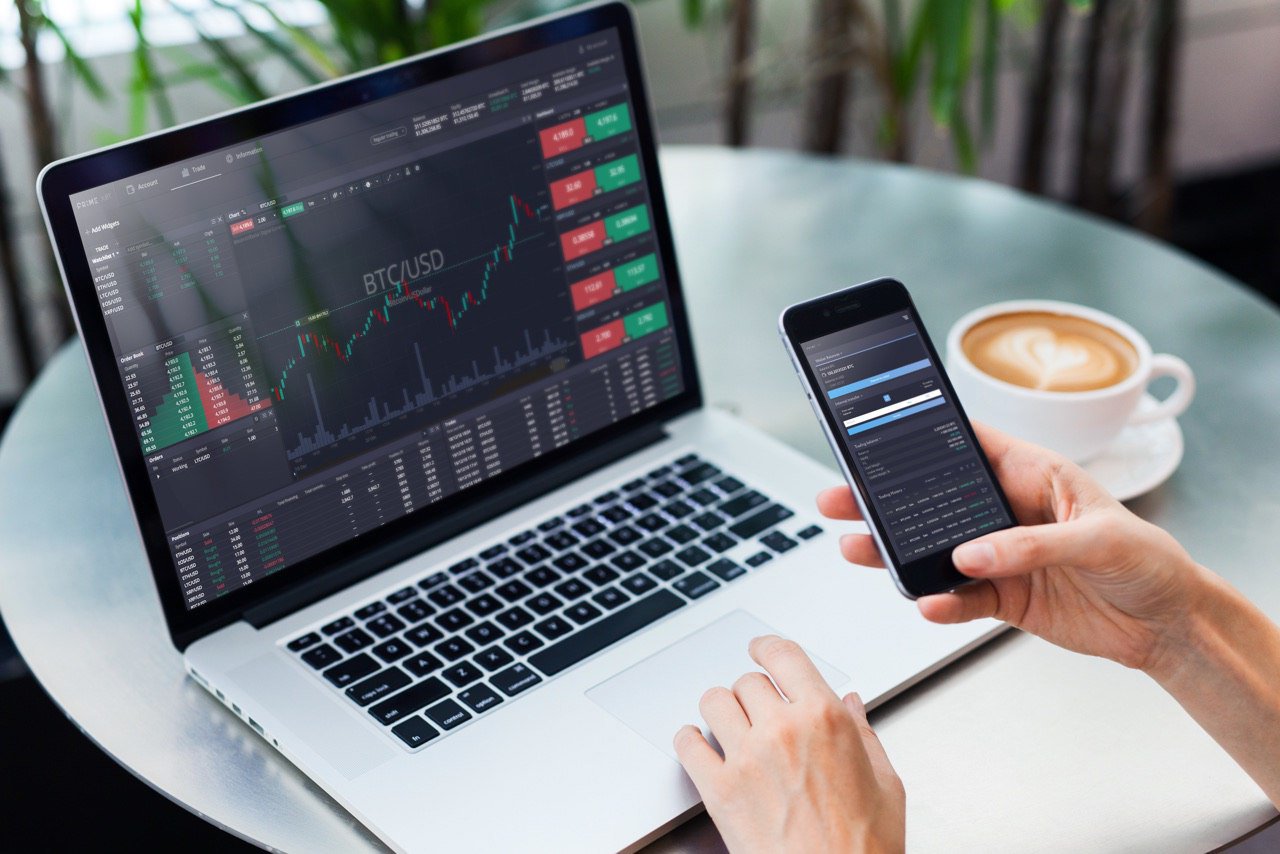 Please use My Referral Link below to sign up and receive 100 free STEEM!
https://primexbt.com?signup=143579
The first 10 users too successfully sign up with my referral link above, fund and place at least one trade will receive 100 STEEM from me as a sign up bonus to help you get started on your way to becoming successful futures trader! The First ten people to sign up and successfully post a screenshot of your first trade will receive 100 FREE STEEM from me guaranteed! Once I verify you under my affiliates tab I will send it to your steemit account for you to do whatever you want with! If you have any questions please put them in the comments section below!
---
Posted via Steemleo | A Decentralized Community for Investors