Despite all the news surrounding Steem lately, Steem's price is continuing to climb. It's went from $0.17 USD each just a week ago to now sitting at over just over $0.21 USD each as of the time of this writing. On CoinMarketCap's top 100 list, Steem has seen the third biggest gain today only behind Hedera Hashgraph and Zilliqa.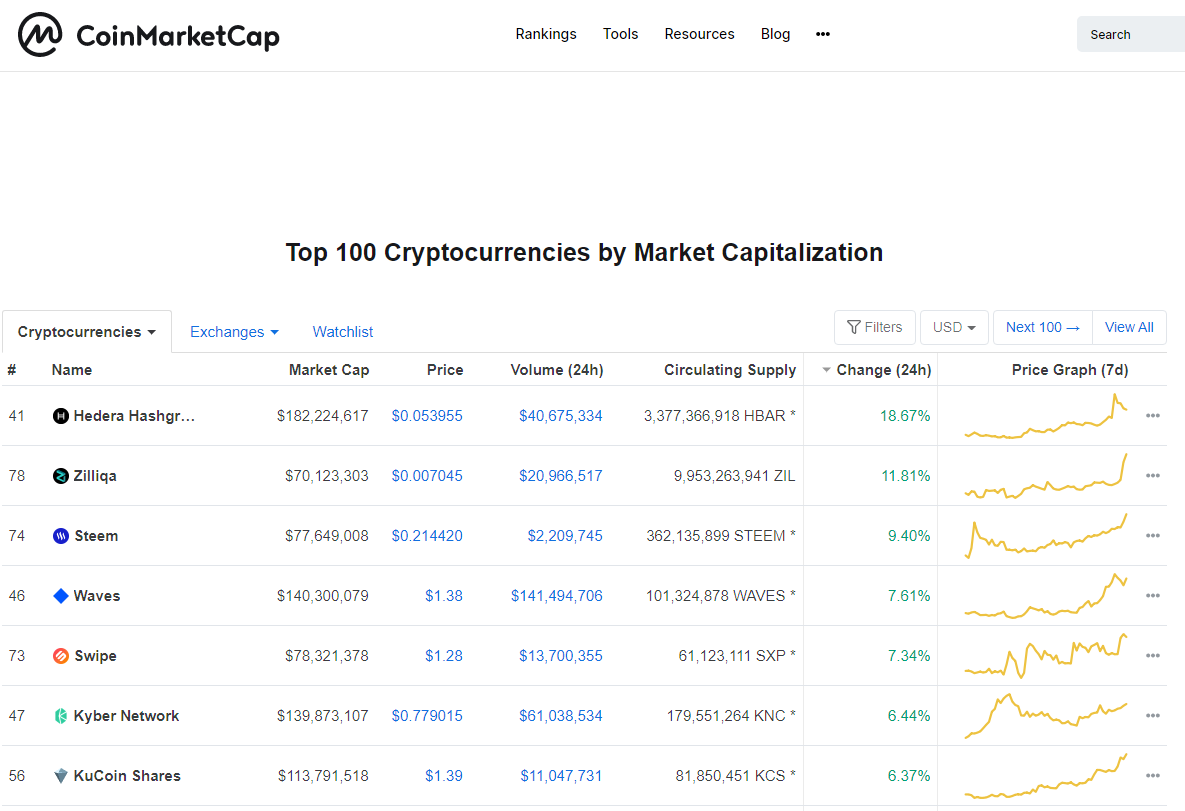 As I predicted before, I think that Bitcoin's halving in May should help not only Steem but most other cryptos increase in price as well this year. I don't think it'll be the next crypto boom per say, but I do think that overall cryptos should see an upward trend on average both before and after Bitcoin's halving. Crypto is unpredictable though so only time will really tell where things end up.
I think that if Tron and us can get along, their marketing could help push Steem forward in a big way. Either way, it'll be interesting to see what the state of Steem looks like over the coming weeks and months.