So there is something new out there
pooltogether: a free lottery built with crypto
Its an ethereum contract that makes use of the whole DEFI movement out there.
The idea is to make a pool, put it into a DEFI smart contract. That earns interest for a week or a day and then instead of paying out each player their part the draw is to give one player all the interest either weekly or daily.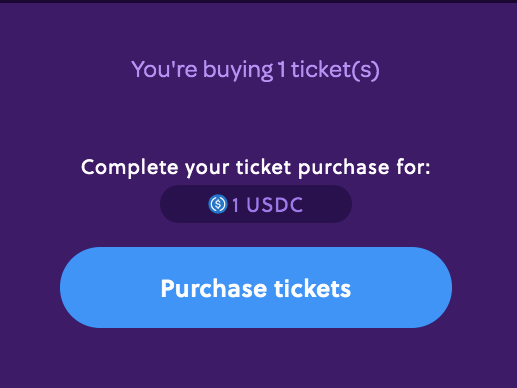 Now this gives me a 1 in 147000 chance to win 45 dollars every day as I joined the USDC pool.
If you join in the DAI pool the prizes are per week but are also substantially higher
Screenshot 2020-02-06 10.18.36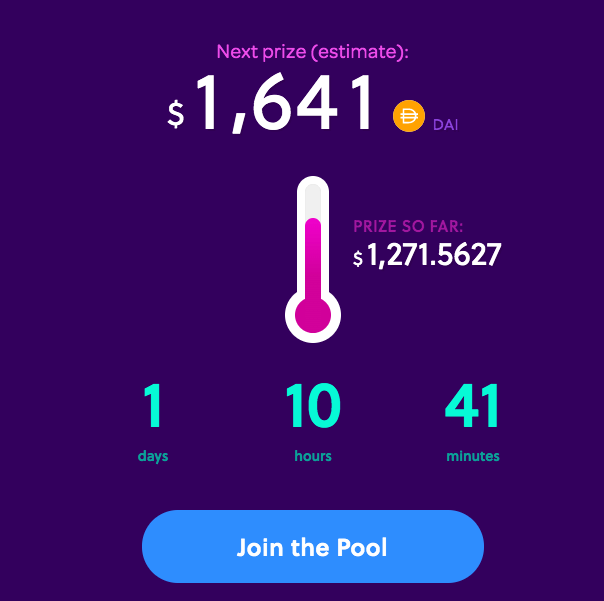 Then I got to thinking...
Steem is even better for something like this.
We have delegation
Now I could see something like this on Steem where we could use active/passive curation from delegations to pay out randomly chosen the winners every week instead of paying out the full curation to each individual player.
So I have created @freelottery
the basic idea would be:
receive delegation
1 steem = one ticket
Option to refuse winnings (@misterdelegation??)
follow the @curangel trail
Powerdown once in a while to get liquid steem
calculate the weekly curation income through steemworld
pay out to one lucky winner
I can see this happening manually in the beginning and automated after a while
if I find someone to code that for me... hint hint to all devs out there...
Is this a non profit?
In the beginning it will be non profit. Once I figure out how to the idea would be to take a 1% fee
I will make weekly update posts and the revenue from those posts will be used to hopefully not have to power down to pay the rewards
The SP in the account that is not being paid out would be "the profit"
If you have any ideas on how to run this better feel free to let me know and I will gladly accept any help offered.
As I am part of @Swisswitness a vote for our witness would be appreciated
https://steemconnect.com/sign/account-witness-vote?witness=swisswitness&approve=1
Posted via Steemleo