God Bless Everyone?!!!
Today, I'll be sharing to all of you my prayer for protection to all COVID-19 Victims and to all Front liners like Doctors, Nurses and other part takers who sacrifice their files against the said virus.
Prayers is our only weapon who is very powerful because we know that only God can help, protect and stop this COVID-19. Let us all help together through prayer because nothing is impossible with God.
Mark 9:23, ESV: "And Jesus said to him, "'If you can'! All things are possible for one who believes."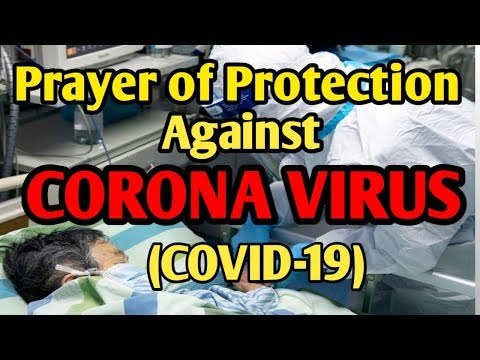 Image Link
Here is my Prayer for all of them and for all of us.
Heavenly Father,
We are ceaselessly praying for Your divine protection against the COVID-19.
We plead that You stop this virus from continously spreading in different parts of the world so it will not become a pandemic.
Grant immediate healing for all victims worldwide and comfort the grieving families who lost their loved ones due to the disease.
We also pray that You help medical facilities in addressing this health emergency. Lead all medical experts in formulating medicines and vaccines to combat the virus.
Above all else, calm our hearts and equip us with wisdom and great faith as we face this tribulation. To You we trust.
In Jesus' Name
Psalm 91:9-10 NIV
Because you have made the Lord, who is my refuge, Even the Most High, your dwelling place, No evil shall befall you, Nor shall any plague come near your dwelling;
To God be the Glory!!!