My name is David onwuka, am currectly schooling at crawford university. Igbesa at Ogun state. Nigeria to be precise. I love this site steemit, and how it has helped in improving young talented young minds. I joined this steemit group to show my absolute relevance, competence, desireability, and attitude to work hard in achieving a goal. Well to continue this. I would like to talk about my self abit. I love writing stories, short previews about life, nature, movies. Also i love dancing, and Eating. I love food. Thats right, without food, no one can live. I love playing mostly Arcade games. Adventure games to. But one thing i love so much is to watch movies.
Watching Movies has inspired me in so many ways. And so deeply has helped and enabled me in discovering my hidden talents in writing, and Acting. I can sit down for hours watching T.V, or writing, without getting tired.
This is a picture of me: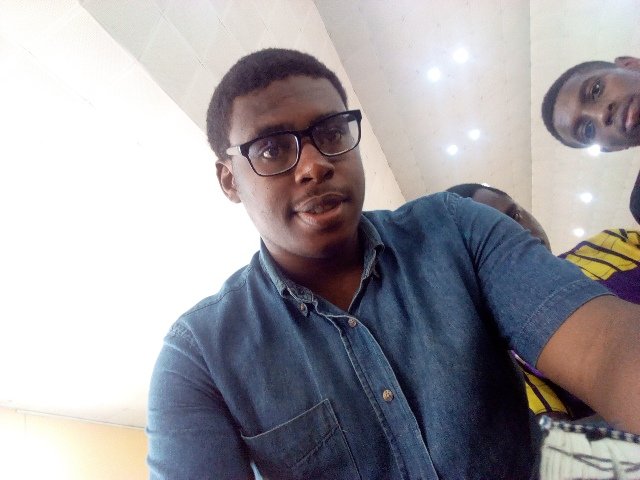 Writing, directing, and acting my own stories has always been my passion. Which will one day come to lime light. Thanks to steemit and this community i would be able to share some part of my stories to the world. I hope i would be considered. I really like and look forward with us working as a Team. Because Team work improves the efficiency and effectiveness of good hard work. Two heads are better than one.
I Also love the fact that steemit has made room for numerous categories of varieties of write ups. Like movie previews, videos of issues round the world, Art works. And so on. You really have indeed helped people in expressing themselves. From the part of the world where i stay. There isint good enough governance to help people with dreams, and aspirations. I come from the west part of Africa that corruption is a key value to success. But nevertheless, am not limited by them because i believe if i light my light shine, it will attract other rooms in the world to see me. Which am doing, starting from this place. "Steemit". Help me in achieving this dreams and i promise to comply with decency and loyalty. Thank you.