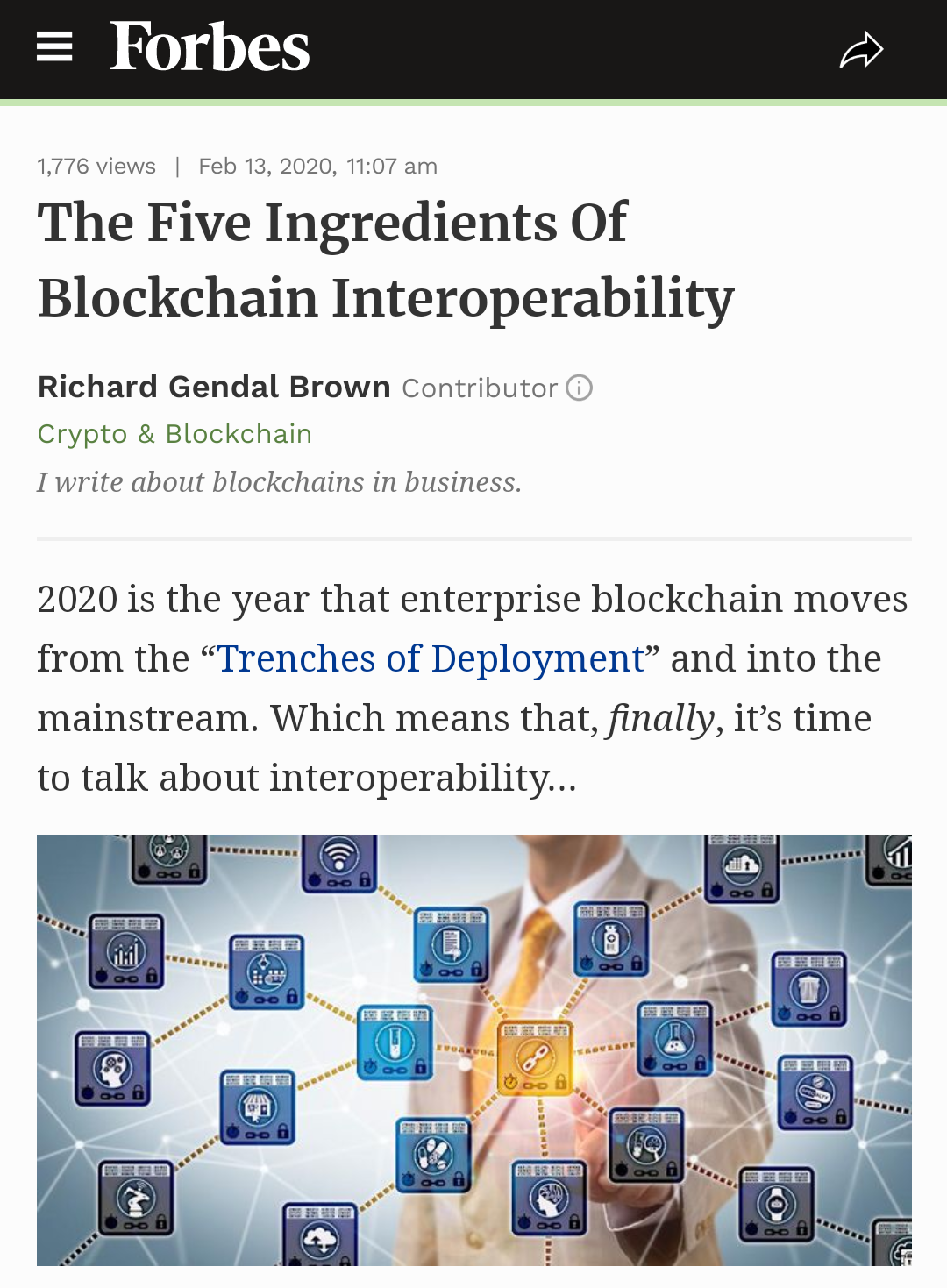 Photo Source: Forbes.com
I came across an interesting article on forbes.com which highlighted the pressing need to ensure that applications on different blockchain platforms can work seamlessly.
The article posited that 2020 will be a watershed year for the blockchain industry, when companies start to ensure that live applications work across different blockchain platforms.
The above development is extremely positive for cryptocurrencies, and I would like to put forth a bold scenario below:
1. Year 2020- Enterprise blockchain gets implemented on a large scale
2. Year 2021- Large and medium sized companies accept crypto payments
3. Year 2022- Small businesses accept crypto payments, initiating the onset of mass adoption for cryptocurrencies
Considering that the rate of change in the technological arena increases exponentially, my ostensibly audacious prediction may just turn out to be fairly accurate.
Posted via Steemleo