Am I ready to travel this weekend? Not really, to be honest I haven't even thought about packing a suitcase. Maybe a change of scenery is good for me to get everything sorted out and stop living in the rat race. There so many things going on in my mind I feel the need to do a freewrite.
5 minutes... start now..
---
She ask me about my whereabouts
I told her I'm taking my mama out
For some gravy and some brussel sprouts
She ask me if my girl around
My wife asking me 'Who dis' and 'What that all about'
I told her its your daughter, don't be so loud
See I love my daughter, that's what this all about
She's has down some things that made her father proud
Even when in a tantrum or when using a stubborn mouth
She likes my style but still takes a different route
Being a fan of your daughter is what its all about
RIP Mamba and Mambacita #MambaOut
---
To be honest that felt good. I heard people talking about practicing a skillset for poetry today on the Radio, during which they also talked about freewriting. When I came back to Steemit in 2019, it was the freewriting community that made me feel at home, mainly through @mariannewest who I respect very much.
Me freewriting lately has been something of lunar eclipse, but I guess today it really helped me out. Today's freewrite prompt was brussels sprouts, which felt nice for an end rhyme poem/rap. More about today's prompt and freewriting, please visit Marianne's Steem account > https://steemit.com/hive-161155/@mariannewest/day-831-5-minute-freewrite-wednesday-prompt-brussel-sprouts
To close off today's post, some photos of the family dinner with my parents this Monday. Usually we eat at my parents house every Monday, but due to my dad's travel schedule, we decided to make an exception and eat out.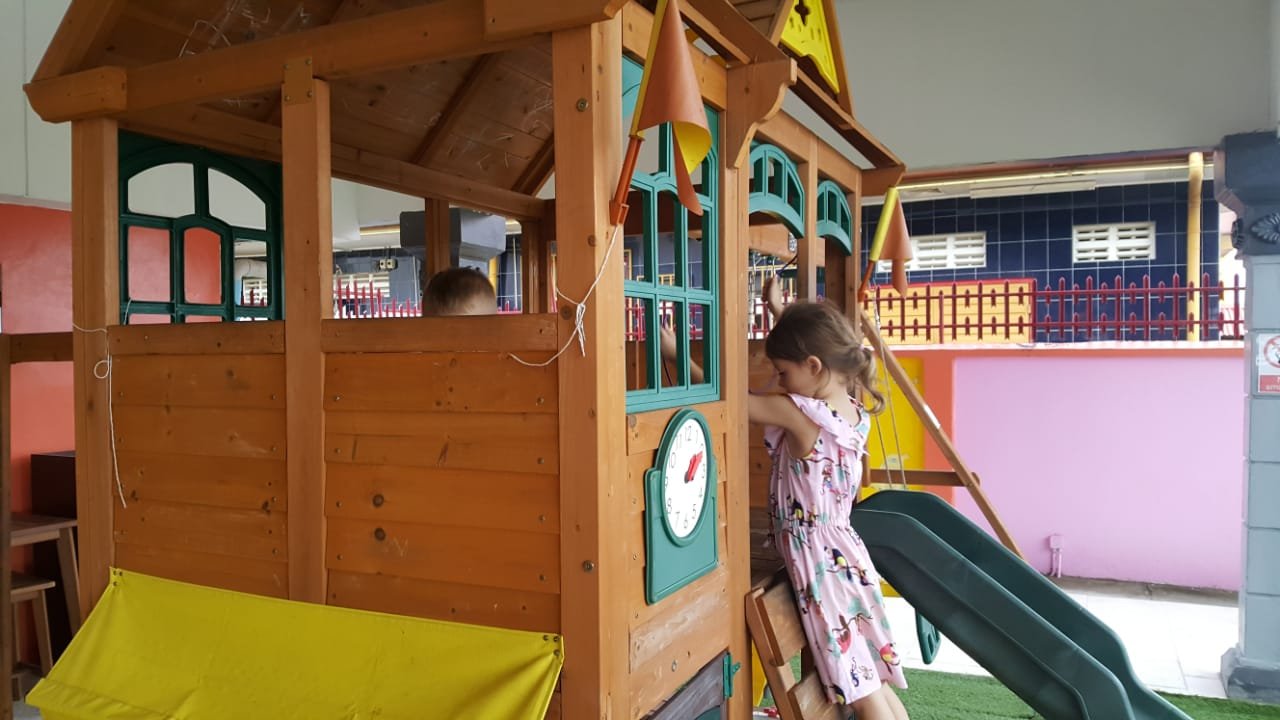 My mom picked out a local restaurant that has a playground in the restaurant as well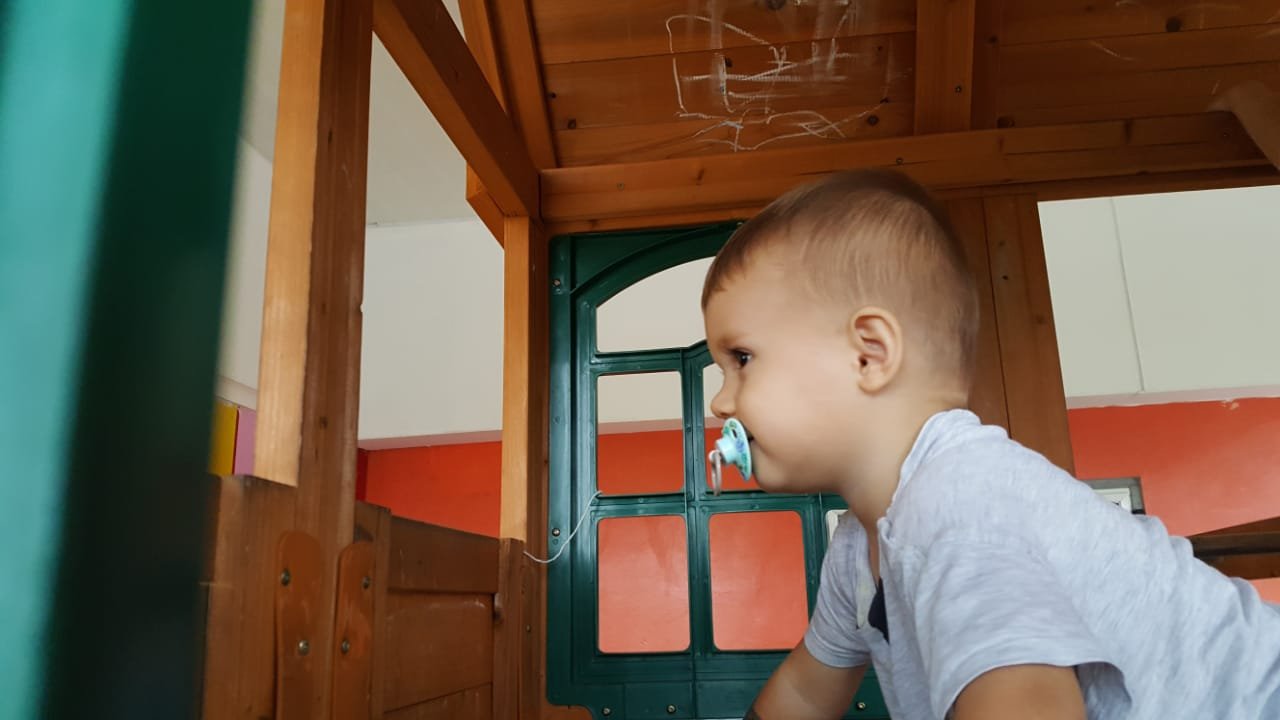 This was very well received by the kids, especially my son, who doesn't like to wait for food at all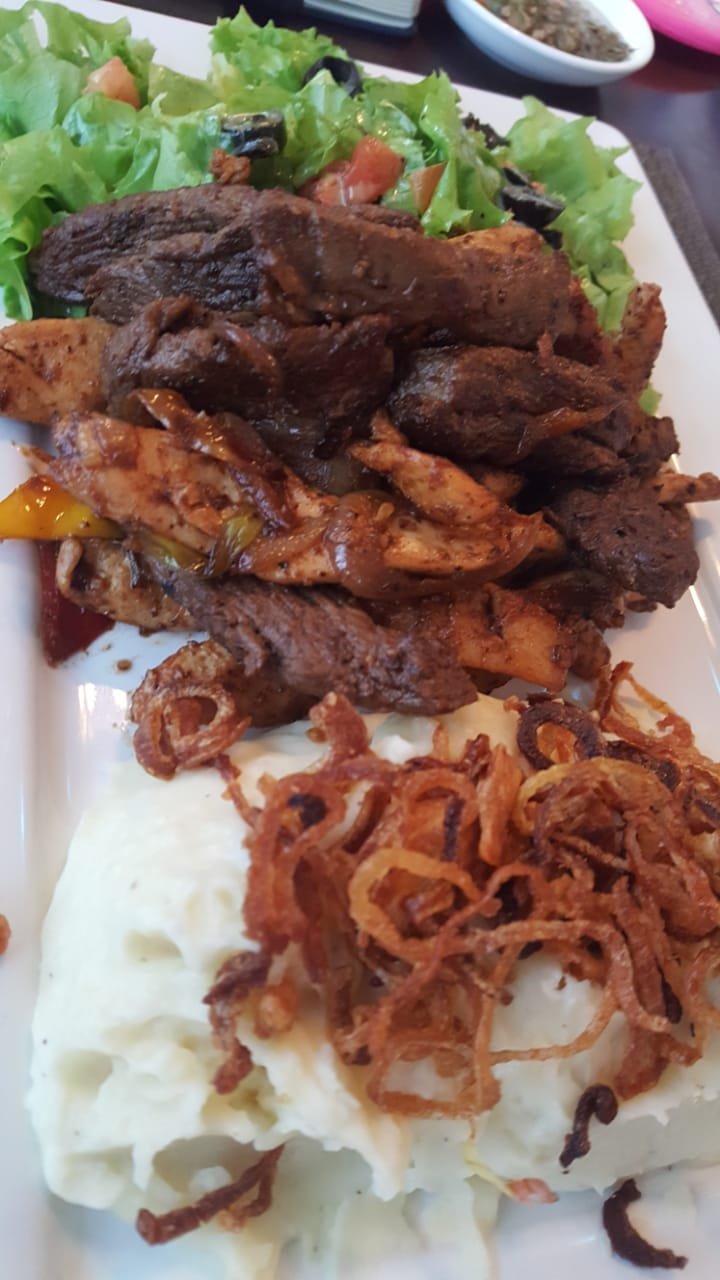 I myself had a mixed grill, with mashed potatoes and a pretty damn good side salad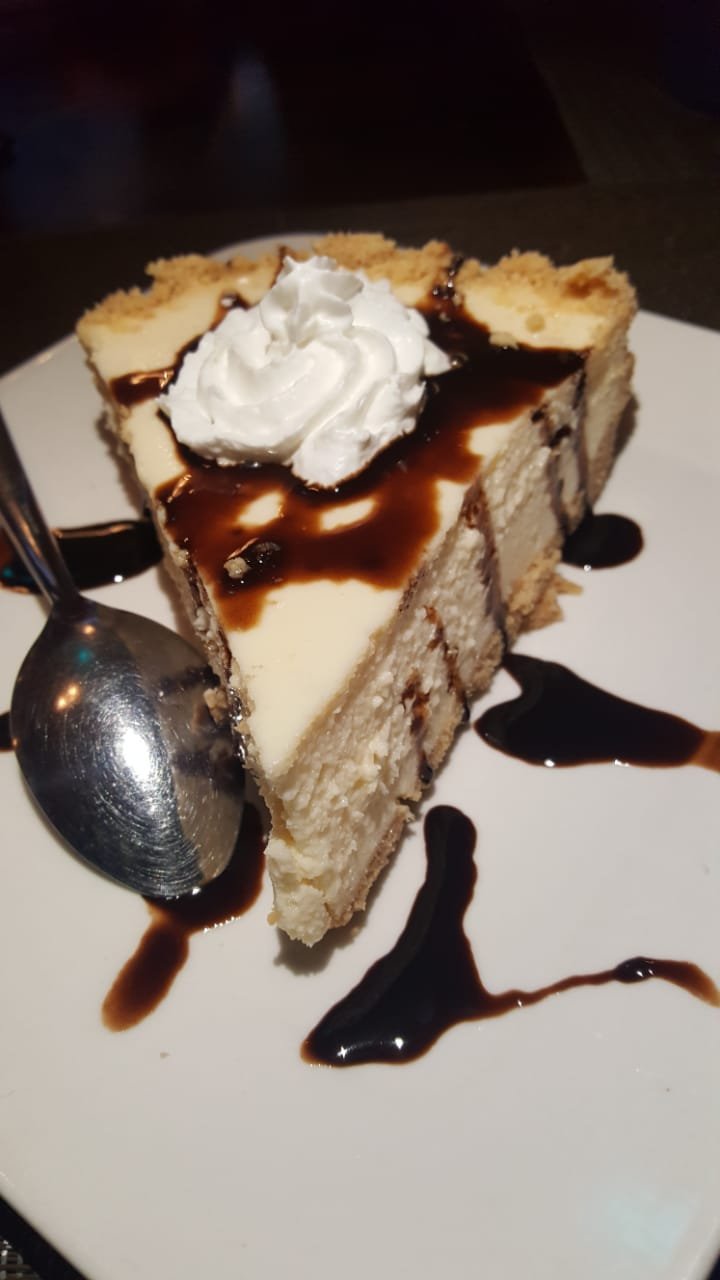 Couldn't resist the cheesecake either
We are also currently having a visit of the District Governor of our Rotary District, so I decided to join the Rotaract/Interact meeting with the DG which was held yesterday, where the different Rotaract and Interact Clubs presented the projects they have done and will be doing this Rotary year.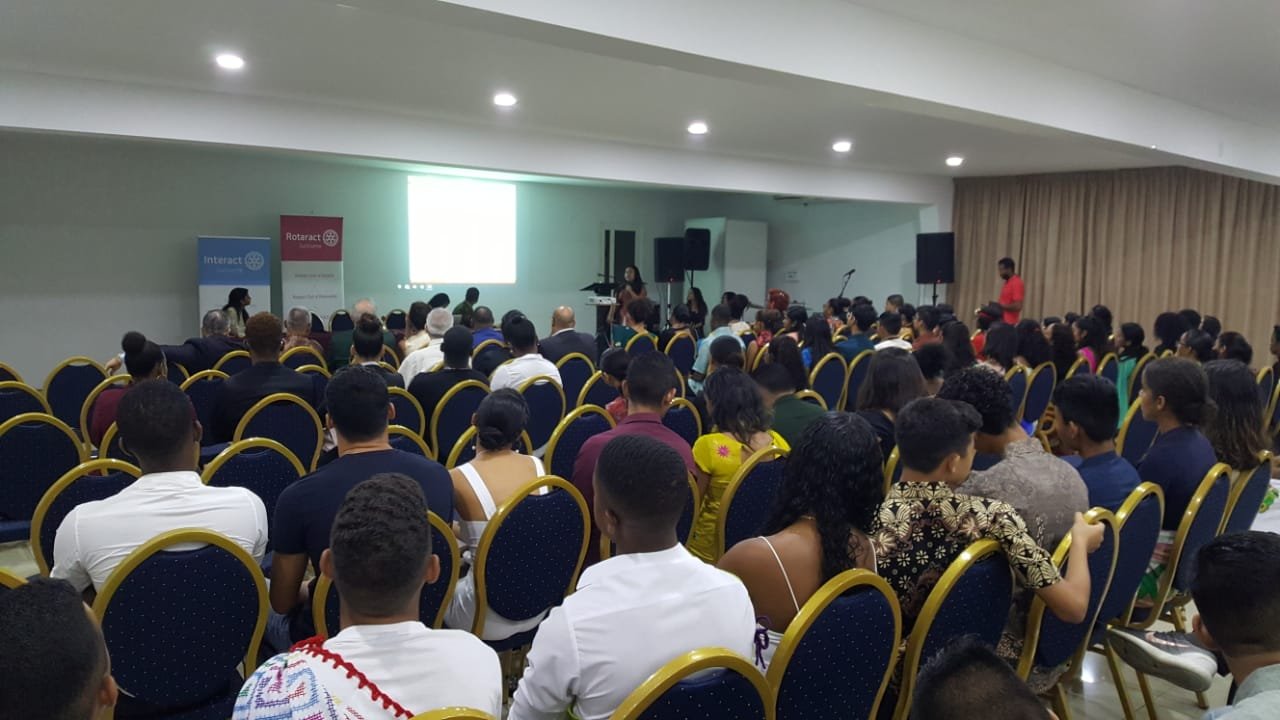 A picture from the back of the room where the presentations were being held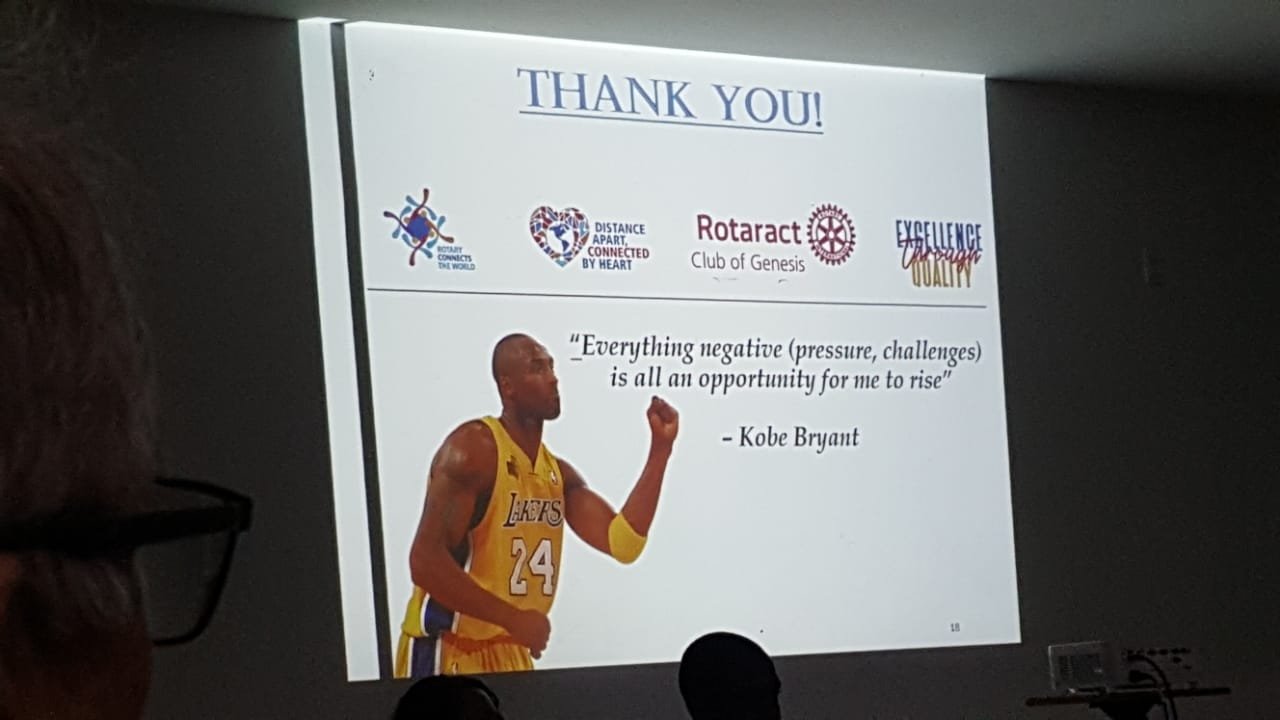 _And yes, you guessed it, even here the legacy of Kobe Bryant lives on.
Today's #2020Vision nomination:
Wondering if I've already nominated @mzsocialssmit :)
---
The #2020Vision Diary is a challenge as part of @pixiepost's #2020Vision project.
Read more about it here.
---
My personal twist:
For me the main focus will be on posting 4 things I did every day instead of 4 creative pushups.
@jeanlucsr


Posted via Steemleo