So.. what happens when you've always had minor issues with your respiratory system, have a cold and have to travel anyways. Add a lack of sleep and you've guessed it. You end up knocked out for 2 days upon arrival. Luckily things went a little better yesterday and I managed to get some fresh air.
The weather in the Netherlands is not that nice, but we decided to visit a local Children's Farm anyway.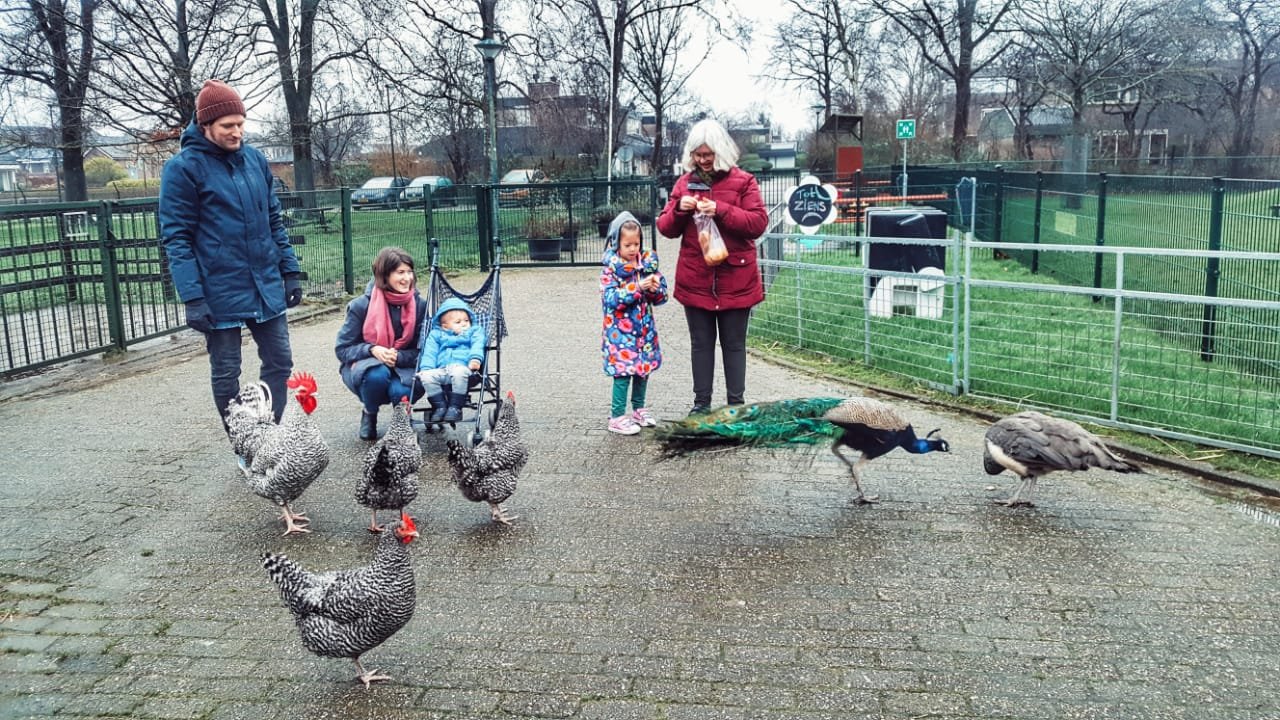 We were immediately greeted by the chickens and a peacock upon entering the farm. The highlight probably was when my son started chasing the peacock yelling 'food! food! food!' with a piece of bread in his hands.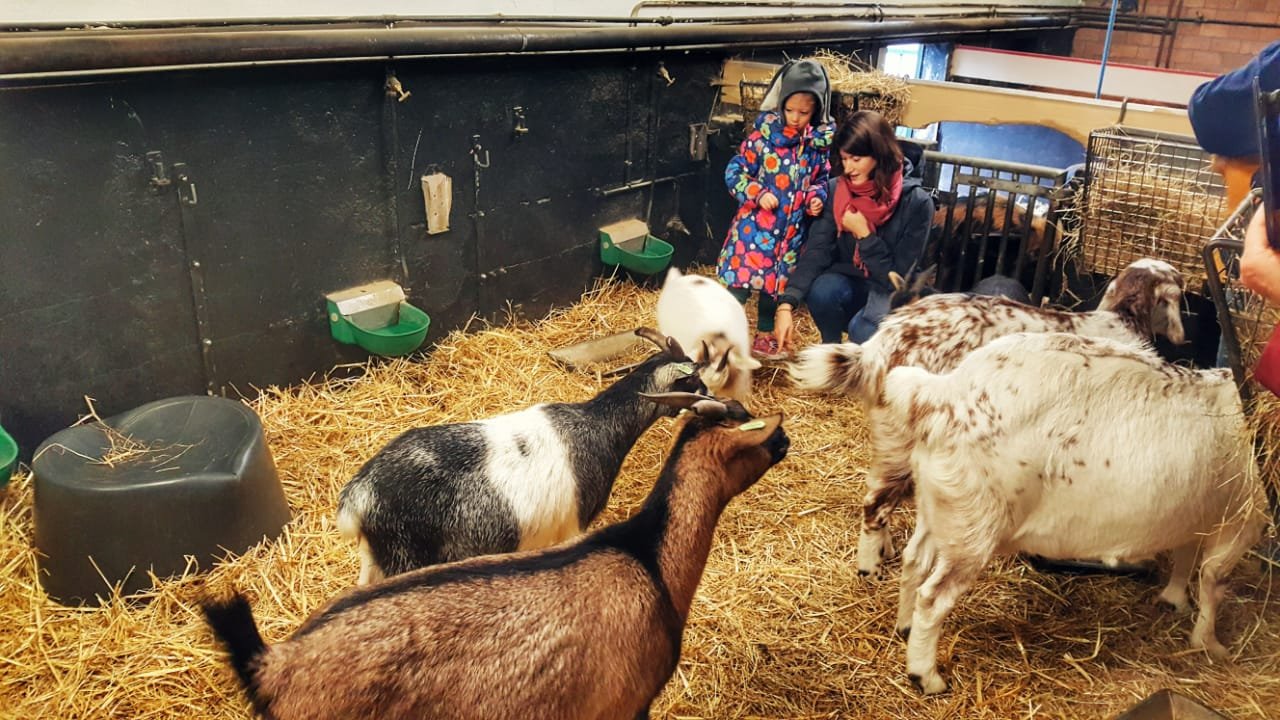 Because of the weather, most animals were inside, where you are allowed in the cage of the goats to feed them. My daughter was brave enough to go in.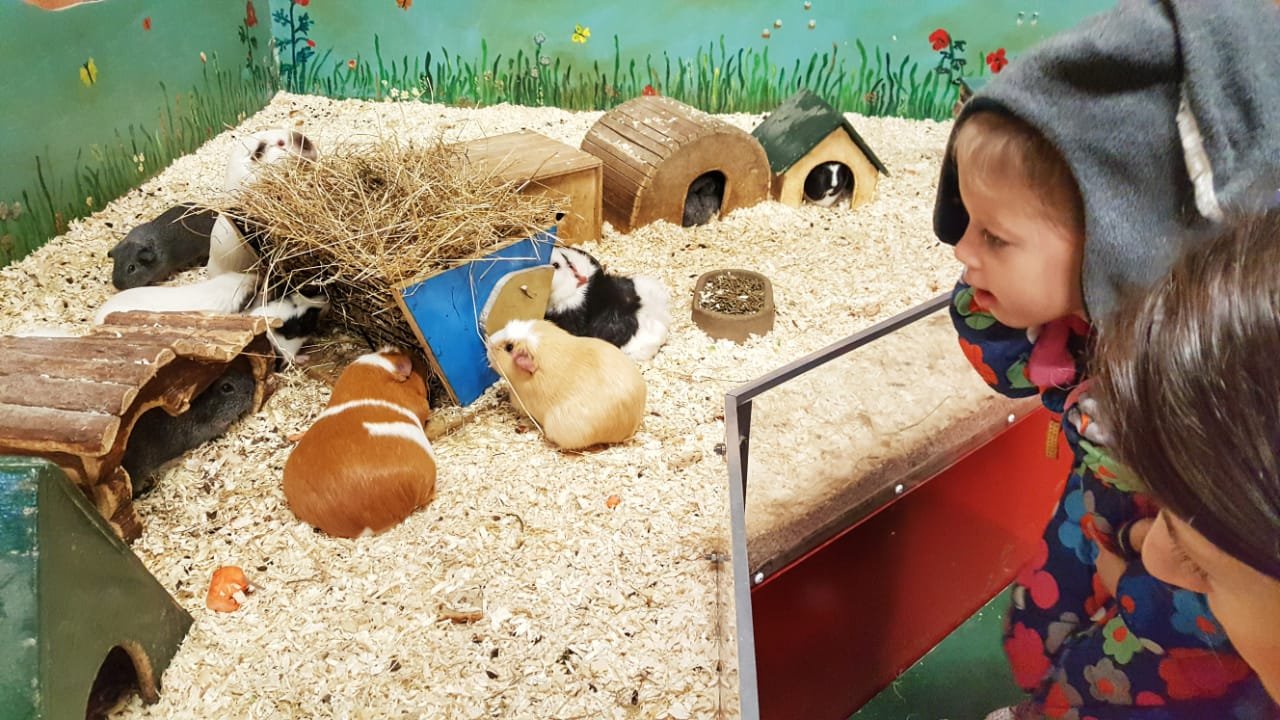 They also had a collection of smaller animals as Guinea pigs, mice, fish and birds which was fun to see as one which called a 'Silver agouti'. In Suriname the agouti (Red-rumped agouti) is a really popular rodent. Which is confusing, because agouti meat is among some considered a delicacy (wait, we eat rodents?), but also as the name is confusing, as the farm clearly stated that guinea pigs are not rodents.
As we enter a new workweek, I hope to share one more week of daily updates, before my vacation starts and I'll have to find a new method of posting (or I'll just be sharing vacation photos). Either way, does anyone know if a scheduling option on the Steem blockchain exists?
---
The #2020Vision Diary is a challenge as part of @pixiepost's #2020Vision project.
Read more about it here.
My personal twist:
For me the main focus will be on posting 4 things I did every day instead of 4 creative pushups.
---
@jeanlucsr


Posted via Steemleo