Yesterday we visited the City of Rotterdam, or on the Steem blockchain more commonly known as the City of @exyle. My wife and I still have family and friends living nearby, so we combined a family visit with some sightseeing.
We decided to drive to Rotterdam Alexander, park the car and take the metro from there. After a quick stop for some food at Five Guys (think I first heard about that place here on Steem two years ago) we headed to Rotterdam Blaak.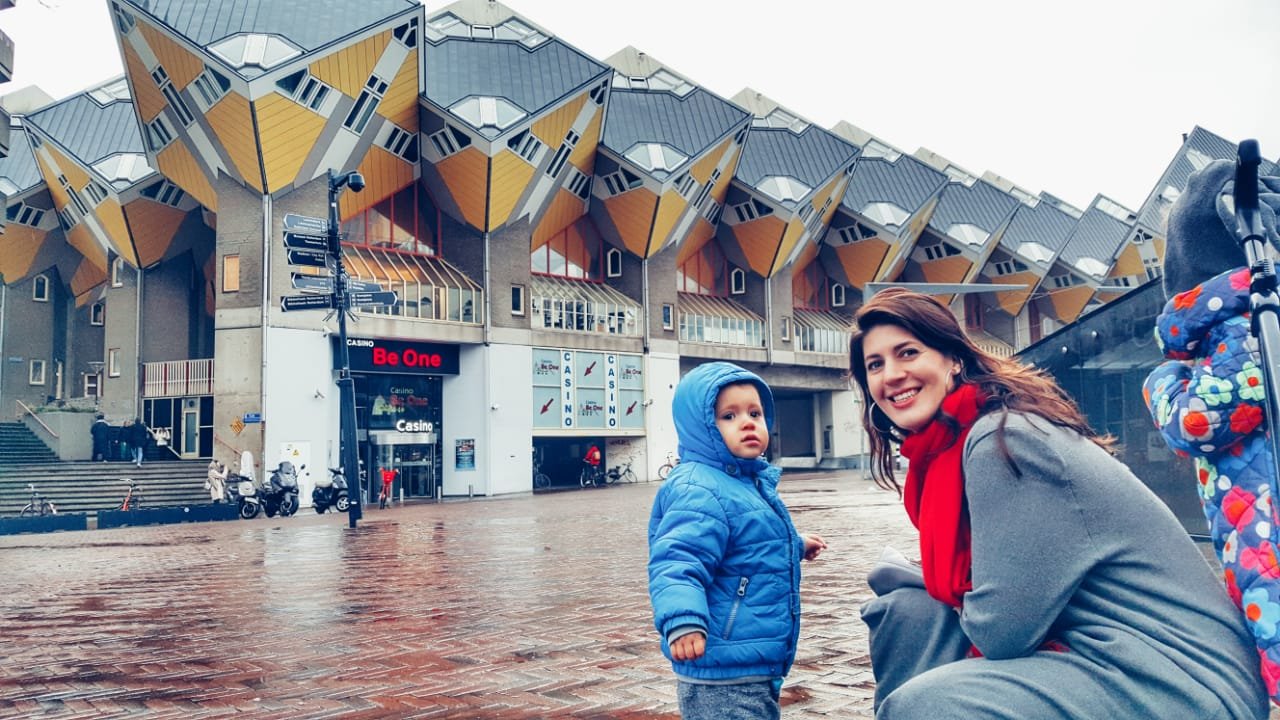 The Metro station of Blaak is right next to the Cube House, a popular landmark in Rotterdam itself. I remember getting a tour as a student about 11 years ago there as well.
The interesting part about Rotterdam is that because it bombed by the Germans during the Second World War, a lot of new urban development took place in the 20th century, making Rotterdam a Dutch City with a lot of iconic structures and buildings. One of the latest (opened in 2014) being the Market Hall, which I had visited already a couple of times, but my wife and kids hadn't.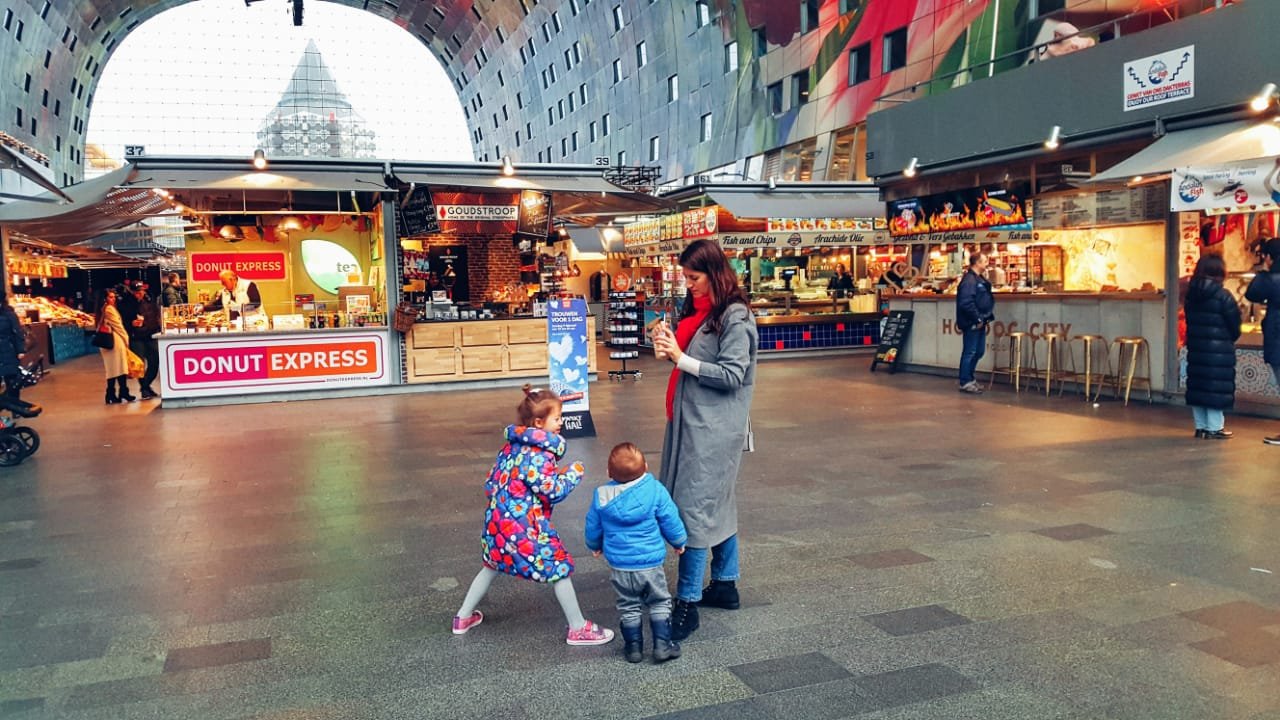 The kids playing at the back entrance of the Market Hall, while getting some fresh fruit from Mom.
The Market Hall is an upscale market that does attract a lot of tourists, but doesn't necessarily get the same excitement from the locals. While markets in general are for cheap bargains, this market is commercially priced, but with that of course, much cleaner and much more organized than your usual city market as well.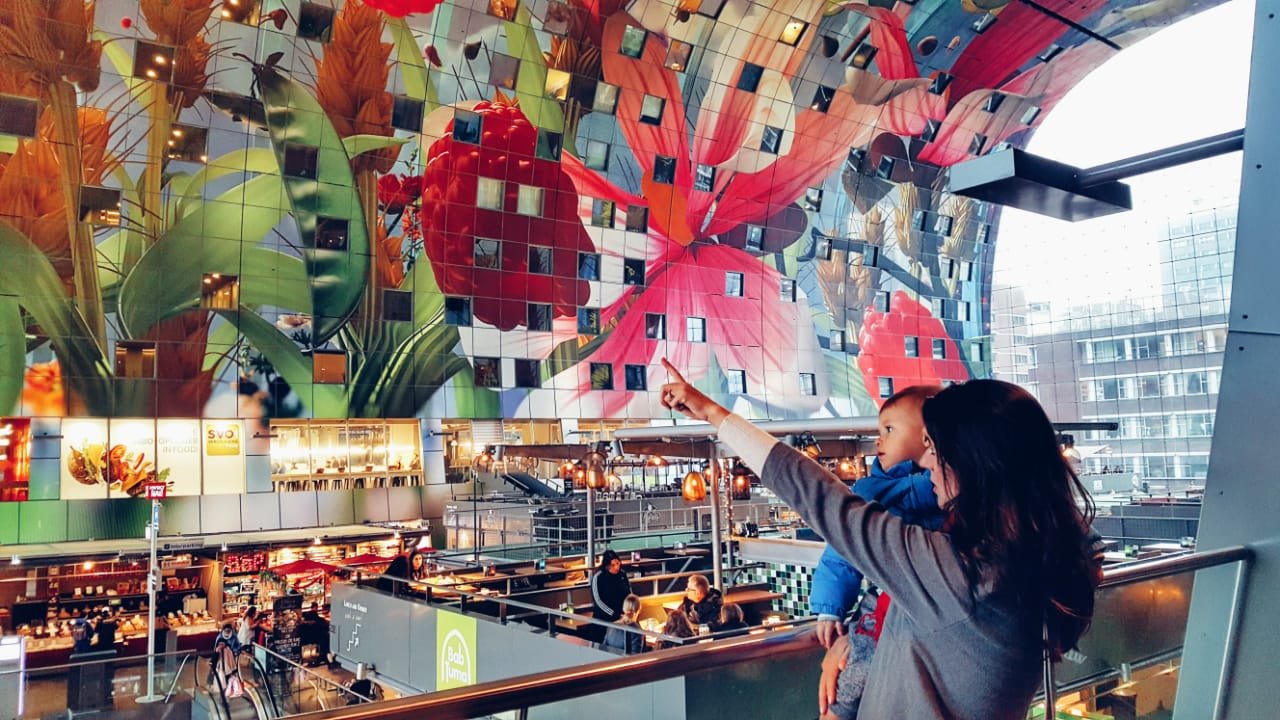 A view from the 1st floor overlooking the different stands and the designed ceiling, which also contains apartments and retail space.
It is a really impressive building and it was fun to visit it again. We got some Dutch Cheese and sausages as presents and stayed for just over an hour to continue to our family visit.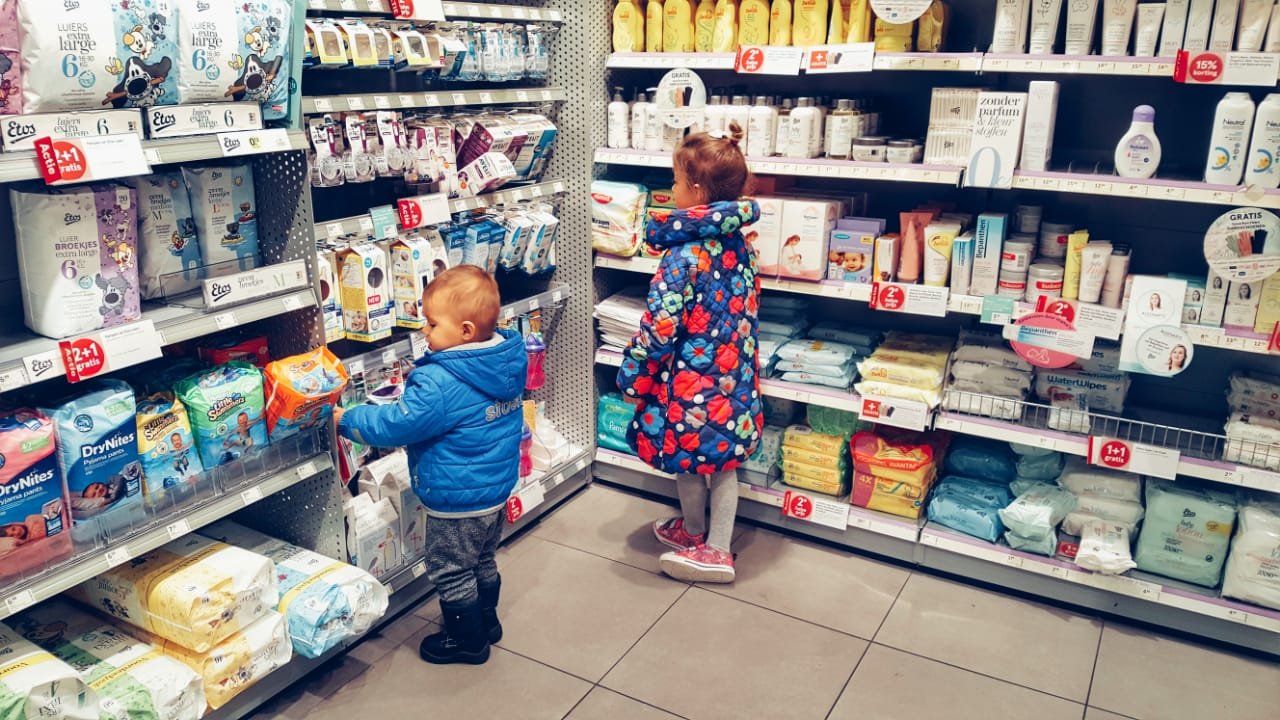 The kids trying to decide on a present for their little cousin.
It was fun to have the stroller along and as usual, it was used for storage and the occasional rest moment of my daughter as my son felt like he could everywhere himself.
---
The #2020Vision Diary is a challenge as part of @pixiepost's #2020Vision project.
Read more about it here.
My personal twist:
For me the main focus will be on posting 4 things I did every day instead of 4 creative pushups.
---
@jeanlucsr


Posted via Steemleo