Hello from Spain!
Yes, I'm writing from a different location again. This week is considered my vacation week, so I might not be able to post daily, however posting will be a lot more fun.
We arrived in Spain this weekend and the kids have adjusted just fine. The weather here is a lot better than in the Netherlands (I heard a storm is brewing over certain parts of Western Europe) and they get to play outside. Yesterday we visited a small local street market with a lot of clothes for very reasonable prices. My daughter got to play a little in the playground across from the market before we made our way over to the shopping centre of the town we are staying in.
In the weekend the shopping center has a lot of activities for kids and because of our timing (we were there during siesta hours) the kids kind of had the bouncing castle to themselves.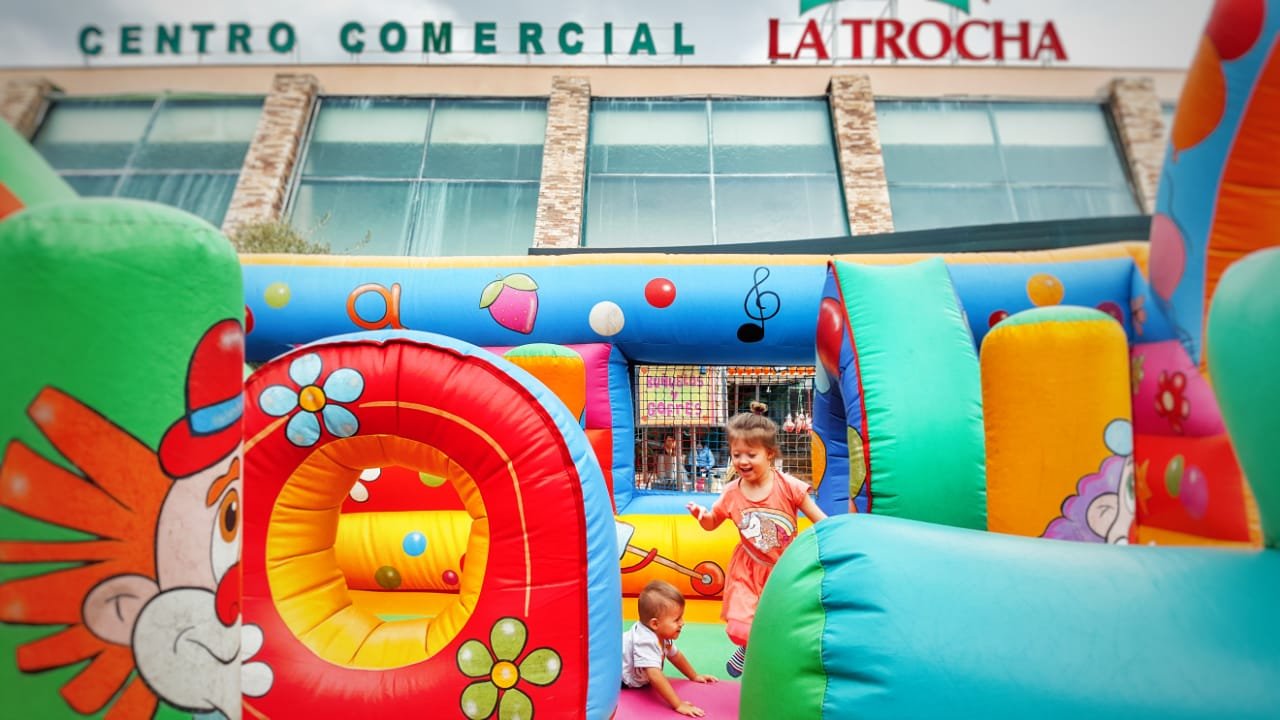 Run and fun on the bouncing castle.
I'm proud of my son as he managed to climb to the top of the slide by himself. In the beginning he would only get up a couple of steps, but after carefully watching his sister, he managed to get to the top by himself multiple times.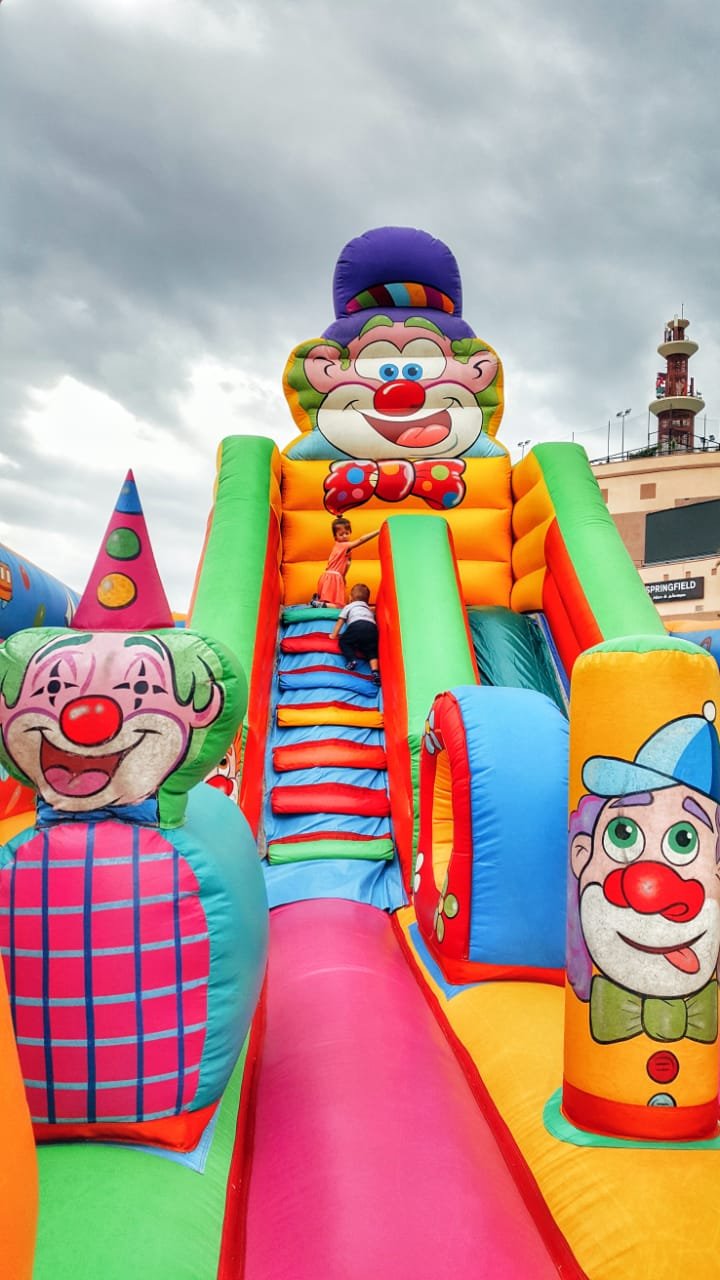 Almost there. As easy as climbing on daddy's back.
In all, it was a great start to our family vacation. As for work. I still occasionally get behind my phone or my laptop, because I do have some commitments. One is supporting my team I case they are in desperate need, second is keeping my promise to post daily in YouTube going.
Actually, I have some YouTube succes to share. My latest video got over 1.000 views within 2 days, which is only the second time that has happened. For a relatively small YouTuber that of course is a big deal. In all fairness, it is because of my guest in the video, a much more popular YouTuber with over 20.000 subscribers. The funny thing is. The first thing all big YouTubers tell you during conferences is to actually do a lot of collaborations with other YouTubers. In past years I never did it because I never had a proper format and didn't know which direction I was going to go. Now that I've committed to at least 4 videos a month, I've finally decided on a format that I feel comfortable with and allows guests in all the videos. In case you want to watch it, you can watch it here. The reason I'm not sharing it directly to the Steem blockchain is that it is in Dutch.
I really did miss writing the past two days. I might have to pick up a freewrite tomorrow :).
---
The #2020Vision Diary is a challenge as part of @pixiepost's #2020Vision project.
Read more about it here.
My personal twist:
For me the main focus will be on posting 4 things I did every day instead of 4 creative pushups.
---
@jeanlucsr


Posted via Steemleo