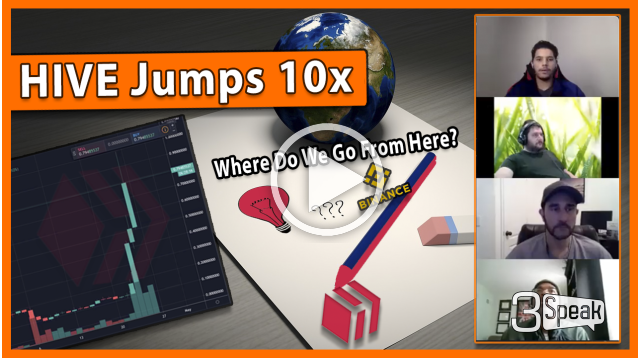 ---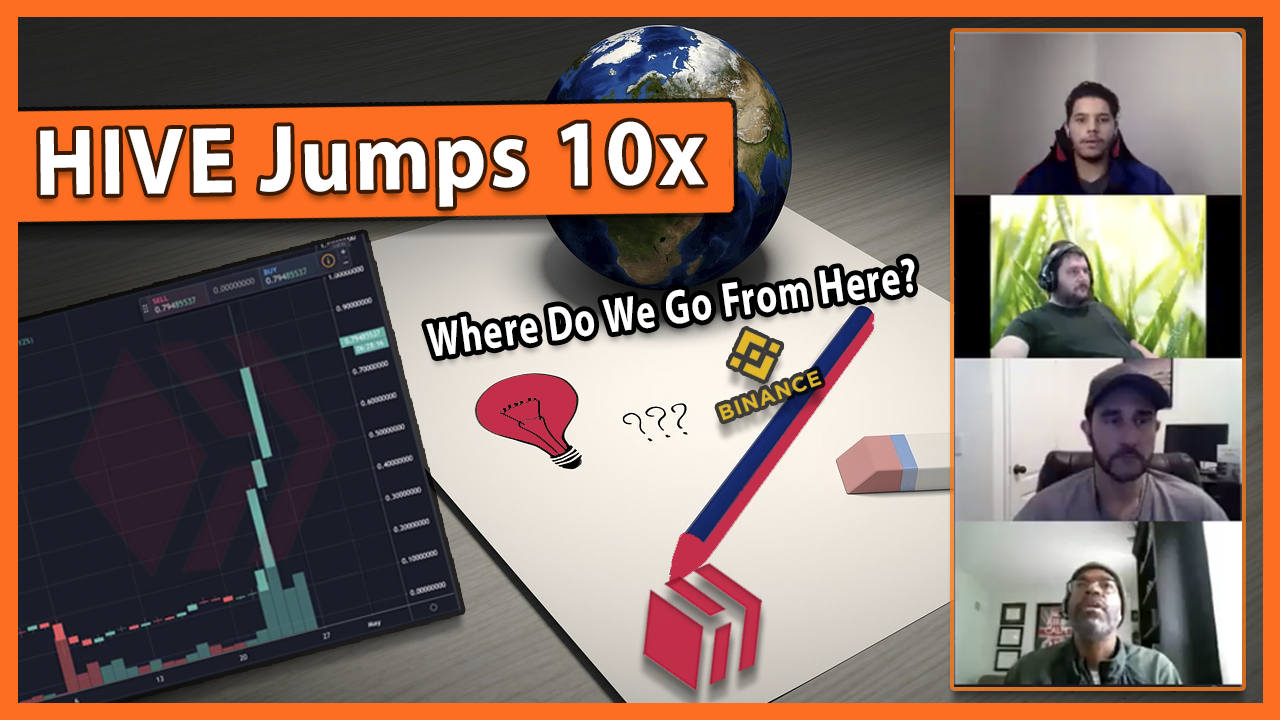 It has been a crazy week in the markets, not just for equities and the broader financial markets, but for HIVE and crypto as well.
We kicked off this episode of the LEO Roundtable by talking about the things happening on Hive. The crazy price jump (a ~10x increase in price over a period of about 72 hours), a multitude of exchange listings and more.
---
Posted On LeoFinance
---
We also mentioned how we are each playing this market — what we think will happen to HIVE after the listings and how we are personally trading our HIVE holdings.
We moved on to discuss Square and the Cash App — we are in agreement that it is a massive long-term play and a definitive holding for the next decade. Then we did some analysis on BA, AAPL, SPX and the broader markets. Eventually moving on to discuss Oil and rounding out the talk with the AUD/JPY pairing and how Rolland has been using it as a proxy to analyze equity markets.
In This Episode:
Hive jumped 10x in price over a 72 hour timeframe.. why it's happening, how we are approaching it and what we think will happen to Hive over the next 1-4 weeks
Exchanges — Huobi, Binance, Bittrex.. etc.
Square (SQ) and the Cash App — An essential long-term play for the next decade?
Boeing, AAPL, SPX analysis
Oil & USO analysis
Using the AUD/JPY pairing as a proxy to analyze the equity markets
---
Listen & Subscribe to the LeoFinance Podcast!
---
Links Mentioned:
---
Our Community:
https://leofinance.io is an online community for crypto & financial content creators, powered by Hive and the LEO token economy.
---
▶️ 3Speak
Posted Using LeoFinance