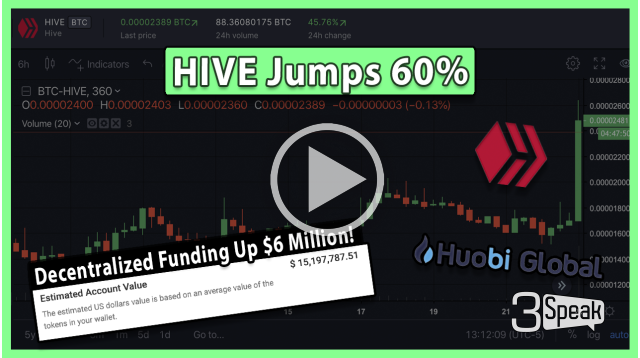 ---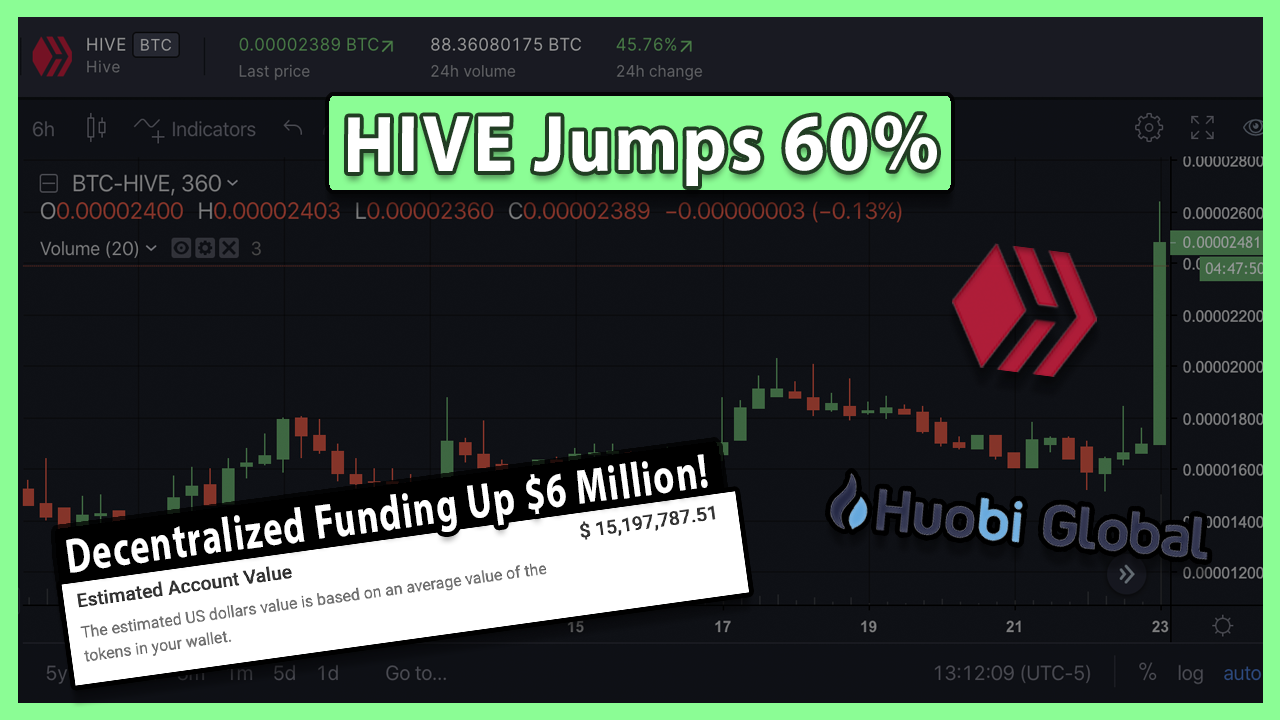 What a day! HIVE is up over 60% in price on the news that Huobi is listing your friendly-neighborhood cryptocurrency.
There are a lot of amazing developments on Hive, but when the price jumps like this it has an exponential impact on the pace and scope of those developments.
---
Originally Posted on https://leofinance.io: https://leofinance.io/hive-100421/@khaleelkazi/ffhqvcuj
---
For one, you see more creators/users interested in blogging/using the blockchain so they can earn more HIVE from the rewards pool.
Even more profound, however, is the impact that the price has on the DAF: Decentralized Autonomous Funding — on Hive.
The DAF has increased in value from $9 million to $15 million basically overnight. In the broader crypto space, people may consider these numbers to be next-to-nothing. On a blockchain like Hive, however, these numbers are incredibly impactful. The reason being that the funds are open, transparent and are rewarded in a decentralized manner.
Would $9 million or $15 million motivate you — as an individual developer or even as a developer group — to put out a proposal to improve the blockchain in exchange for a portion of those funds?
---
Listen & Subscribe to the LeoFinance Podcast!
---
In This Episode:
HIVE Price Jump
Huobi Global Listing HIVE
Hobi Airdropping HIVE
Bittrex Marketing HIVE
Fundamental Developments of Hive and How a Price Increase Impacts Them
Decentralized Autonomous Funding Mechanism on Hive
Links Mentioned:
---
Our Community
https://leofinance.io is an online community for crypto & financial content creators, powered by Hive and the LEO token economy.