Not celebrating to much here, I got a little lucky when hitting that last short. I was shorting from 8900 range and we ended up going higher to 9100. However we did slam down way below my entry. I had the short to close at 8505, which was the .236 of what I thought was the top. So it was a little more luck than skill, but hey a win is a win! 4 % win at that!
So is it time to reenter a short? I'm thinking yes and here's why...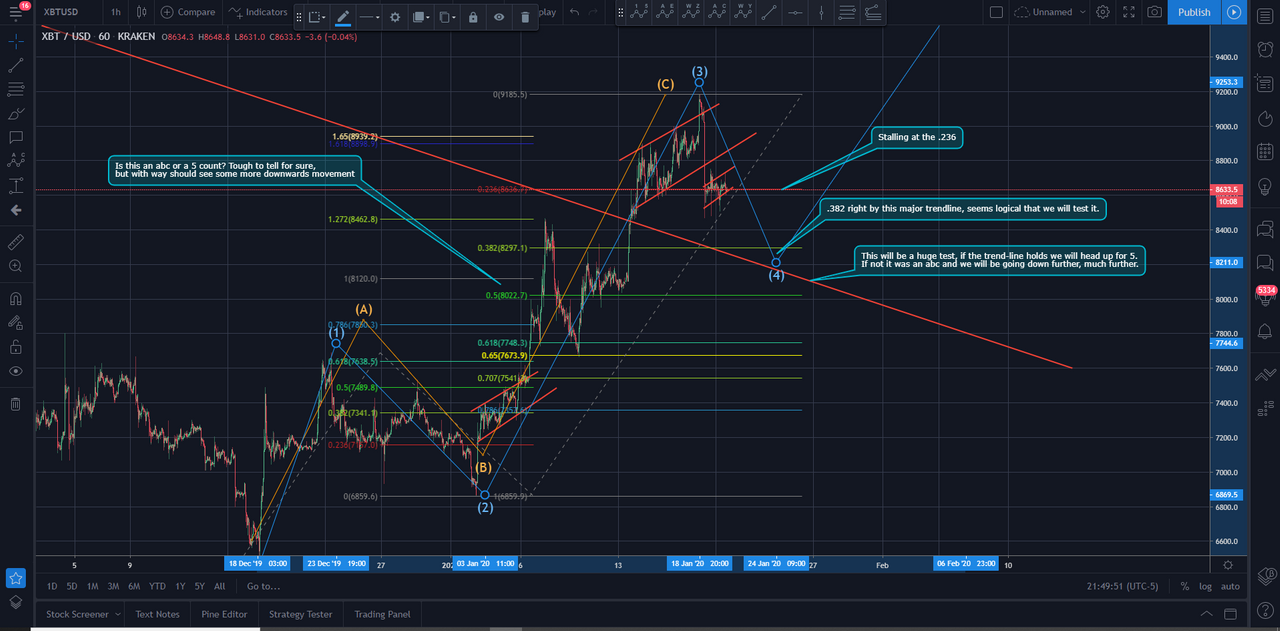 Some annalists are calling this an abc, that's why it's on the chart. I would like to believe it's a 5 count, since we did break that major trend-line. However it could be a bull trap! Either way I am closing my position before the trendline and will wait to see what happens there. This is not financial advice, this is my trading journal. Good luck and good day!
---
Posted via Steemleo | A Decentralized Community for Investors