After breaching the 9,400 level a few weeks back bitcoin briefly pushed past 10K before a selloff commenced. That sell off took price back through the 9,400 level and looks to be settling around the 8,400 support level.
Relief Rebound?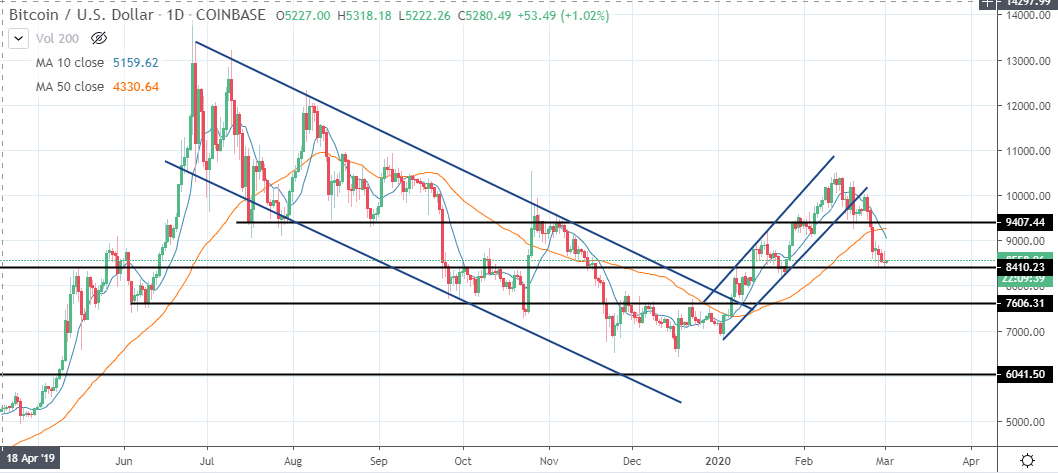 Looking at the chart you can see price touched the 8,400 level intraday a couple times in the past 48 hours. The selling pressure looks to have subsided for now.
The question is - are the sellers just taking a break or have buyers started to step in at the support level.
In any case the idea of BTC acting as a safe haven in times of crisis or sell-offs in stocks certainly did not come to fruition over this past week.
BTC joined the sell off party with stocks, commodities and just about everything else you can invest in.
Current targets are 9,400 on the downside and 7,600 on the downside if price breached 8,400.

Posted via Steemleo