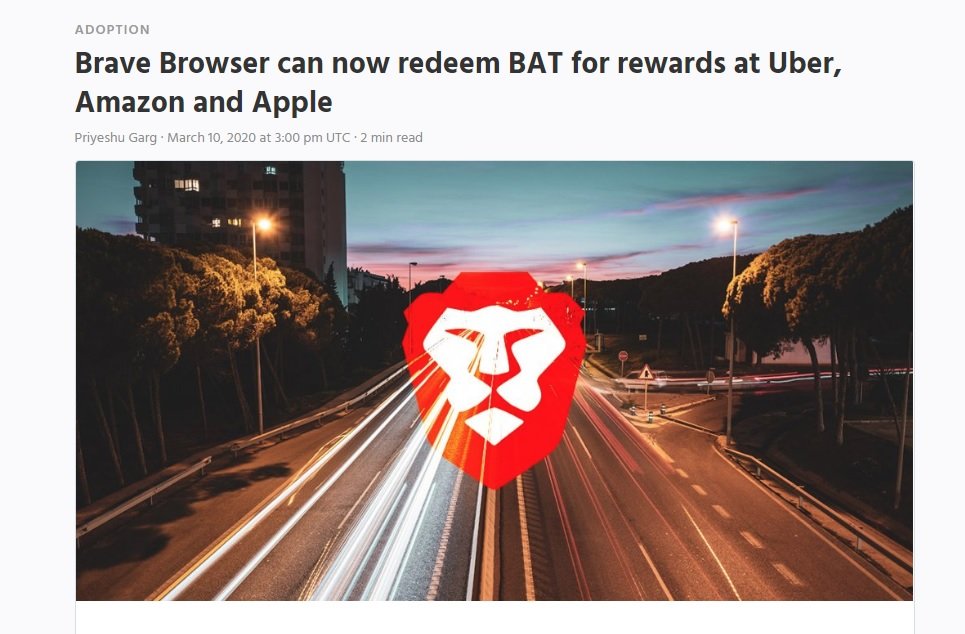 It might be old news for some of you, but I just read the news and since I am a huge BRAVE/BAT shiller I thought to reshare them:
Users of Brave's desktop browser will soon be able to redeem their BAT for real-world rewards, thanks to the company's partnership with the TAP Network. According to an announcement shared with CryptoSlate, all BAT earned through Brave's Reward program can be redeemed for gift cards from hundreds of national brands including American Airlines, Hotels.com, Uber, Starbucks, Amazon, Apple, and Walmart.
Full story at:
https://cryptoslate.com/brave-browser-can-now-redeem-bat-for-rewards-at-uber-amazon-and-apple/amp/
It's really nice to see BRAVE & BAT growing this much during the bear market. Just look at these beautiful graphs
and
If Corona doesn't kill us all I think it has a bright future!
First time you hear about Brave Browser and BAT? Learn more at: