THIS TIME ITS SERIOUS!!!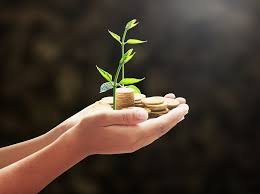 I was going to give an in depth analysis of how the token works and will grow.
Last time round i got a few speculative questions as to what i was going to do and how.
Also a few thought it was a scam but 10% -20% YES 20% in less than a couple of weeks not heard from them since.
But having thought about it do i really want to literally give free money to people who question everything?
I have decided i dont need them.
I just want people that want to make money with zero risk.
Only question you need to ask is how much profit do i want?
This time we are mixing it up.
The token is still 100% collateralised.
(SPI held in neoxianbank)
Instead of the 10% guaranteed this is limitless.
Limitless?
Buy the token hold the token updates will be done and buybacks set and you can cash out at anytime.
My target is for me to know and you to wait and see.
If things go well the sky is the limit, if they don't you will be able to sell at the price you bought.
So your getting a chance to become "steem"ing rich with zero risk
Tag me in the comments below and i can tag you in to the updates of the token.
Token will be available for purchase up to max 7 days, after which buybacks will be set
Posted via Steemleo