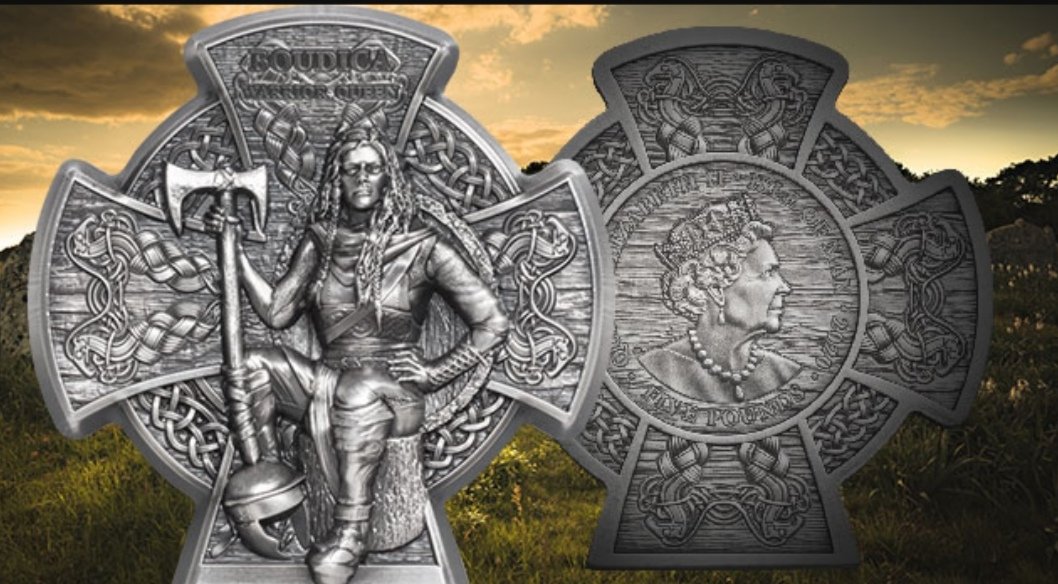 In 2019 the Isle of Man dedicated a spectacular commemorative coin to its eponymous hero, the divine warrior king Manannán. Now, in 2020 this series is continued with Celtic warrior queen Boudica, whose story is known to the whole world today.
Boudica led a revolt in 60/61 AD against the Romans that inhabited her home England. According to historians, she was driven to lead the revolt after the King, her husband, had died and the Romans took over her lands. Her and her family were humiliated by the Romans and she vowed revenge. This Warrior Queen led her forces to overtake three of the largest Roman inhabited cities and was only the final battle away from driving the Romans completely out of England.
Description of the Coin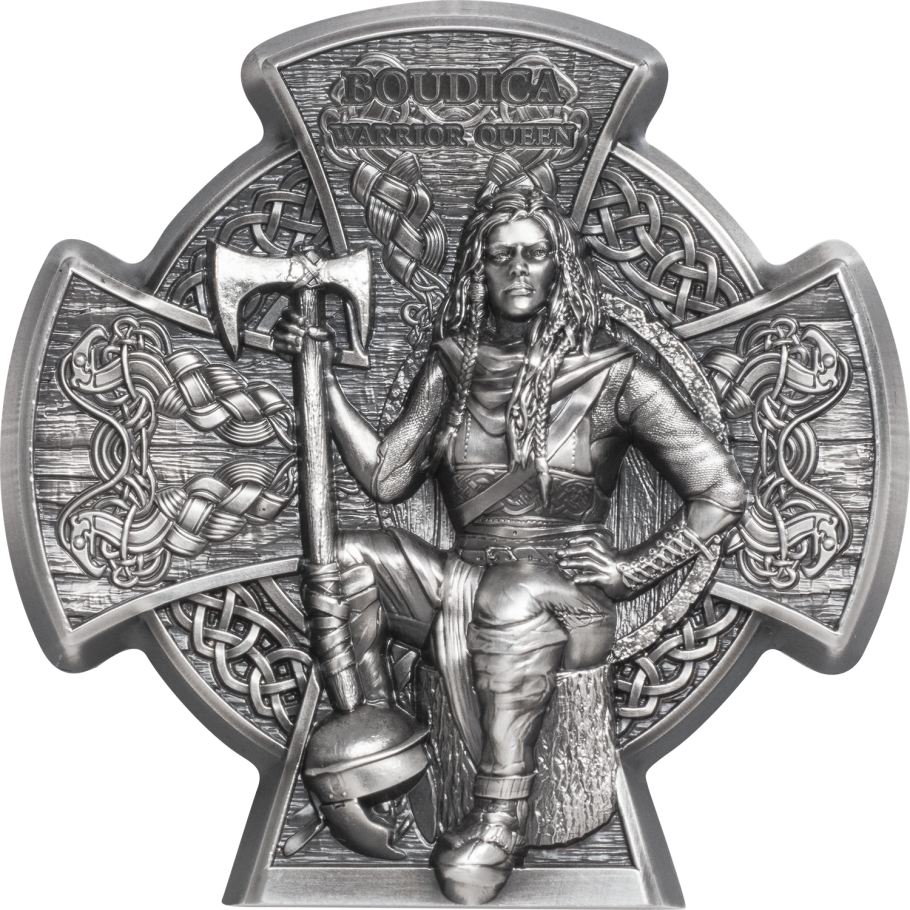 One side is dedicated to the Celtic queen Boudica: it depicts the queen with an elaborate braided hairstyle in front of a Celtic cross sitting on a wooden stump, a battle axe in her right hand, the left on her hip, a helmet at her feet. Above, the inscription BOUDICA / WARRIOR QUEEN.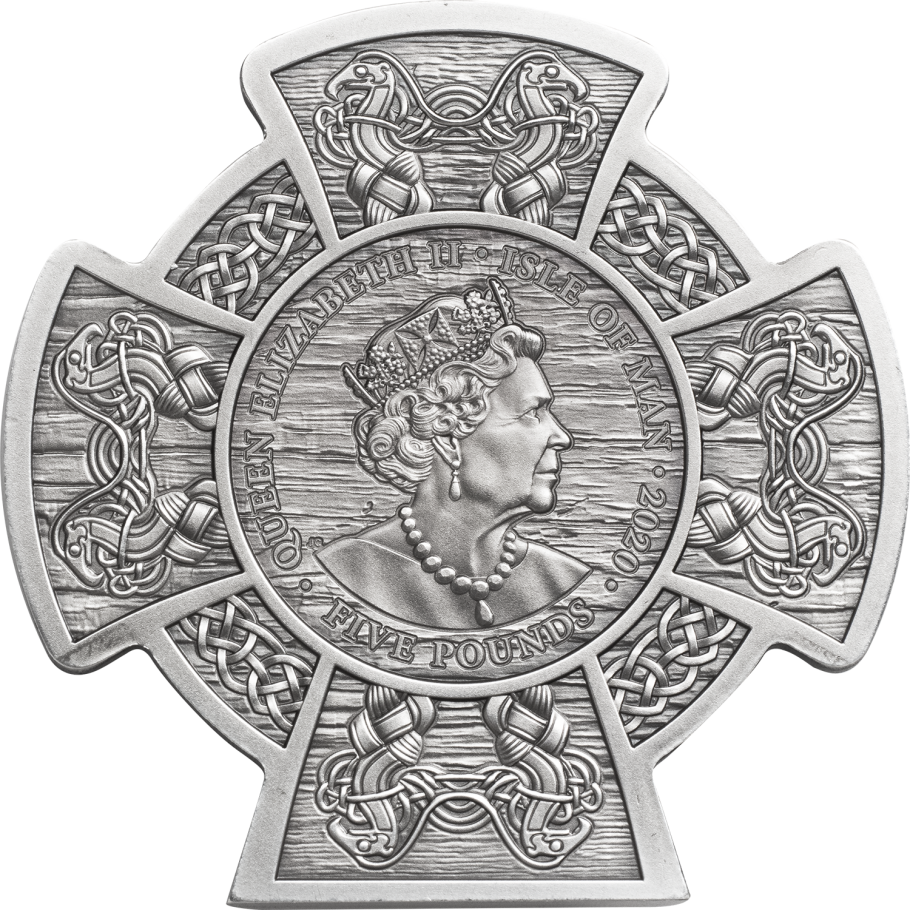 The other side features a portrait of aged Queen Elizabeth II, around it the inscription QUEEN ELIZABETH II ISLE OF MAN 2020 / FIVE POUNDS, in the hub of a wheel cross or Celtic cross. The arms of the cross and the circle around it are decorated with Celtic interlacing patterns.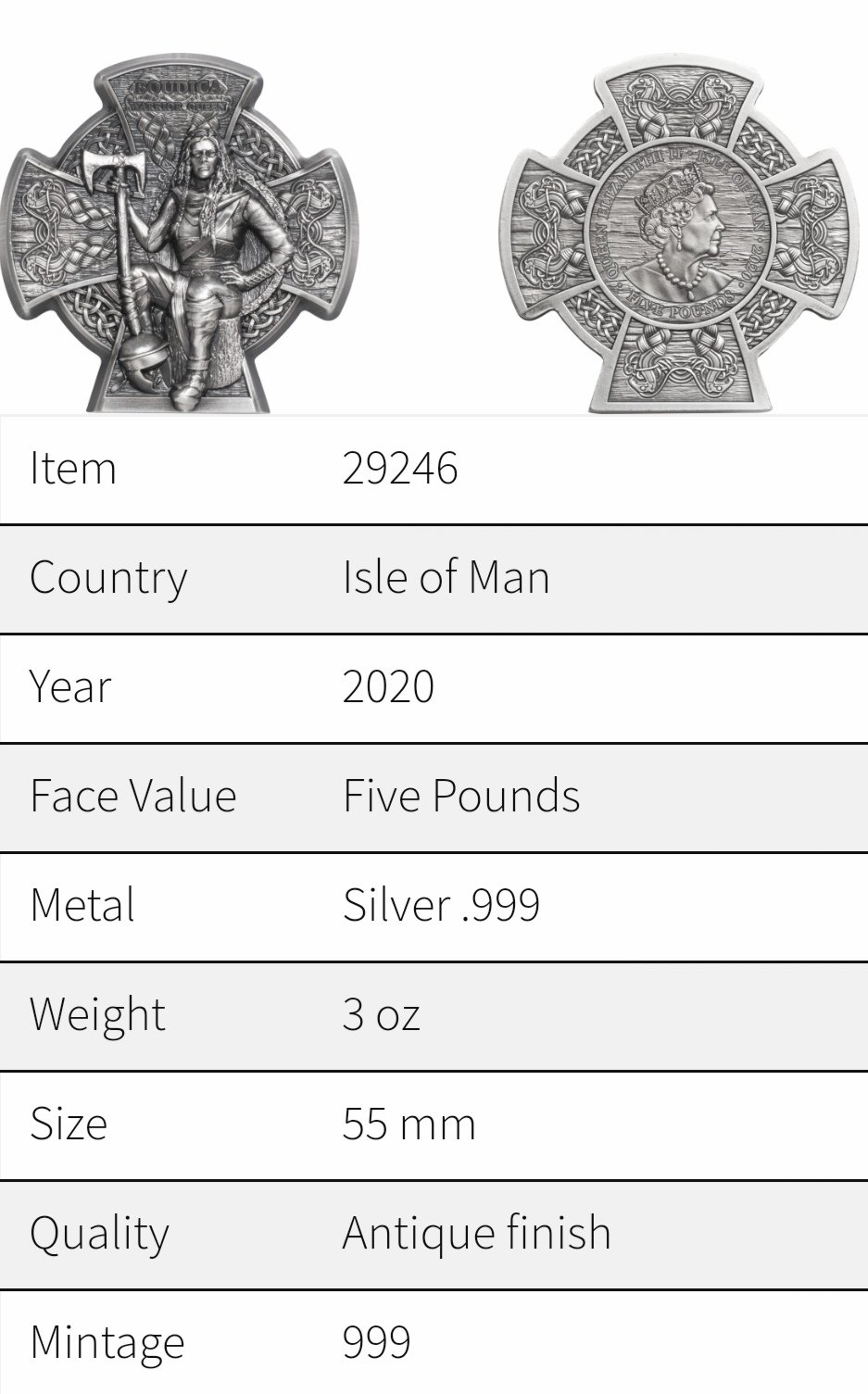 This exceptional coin is available from the CIT MINT HERE