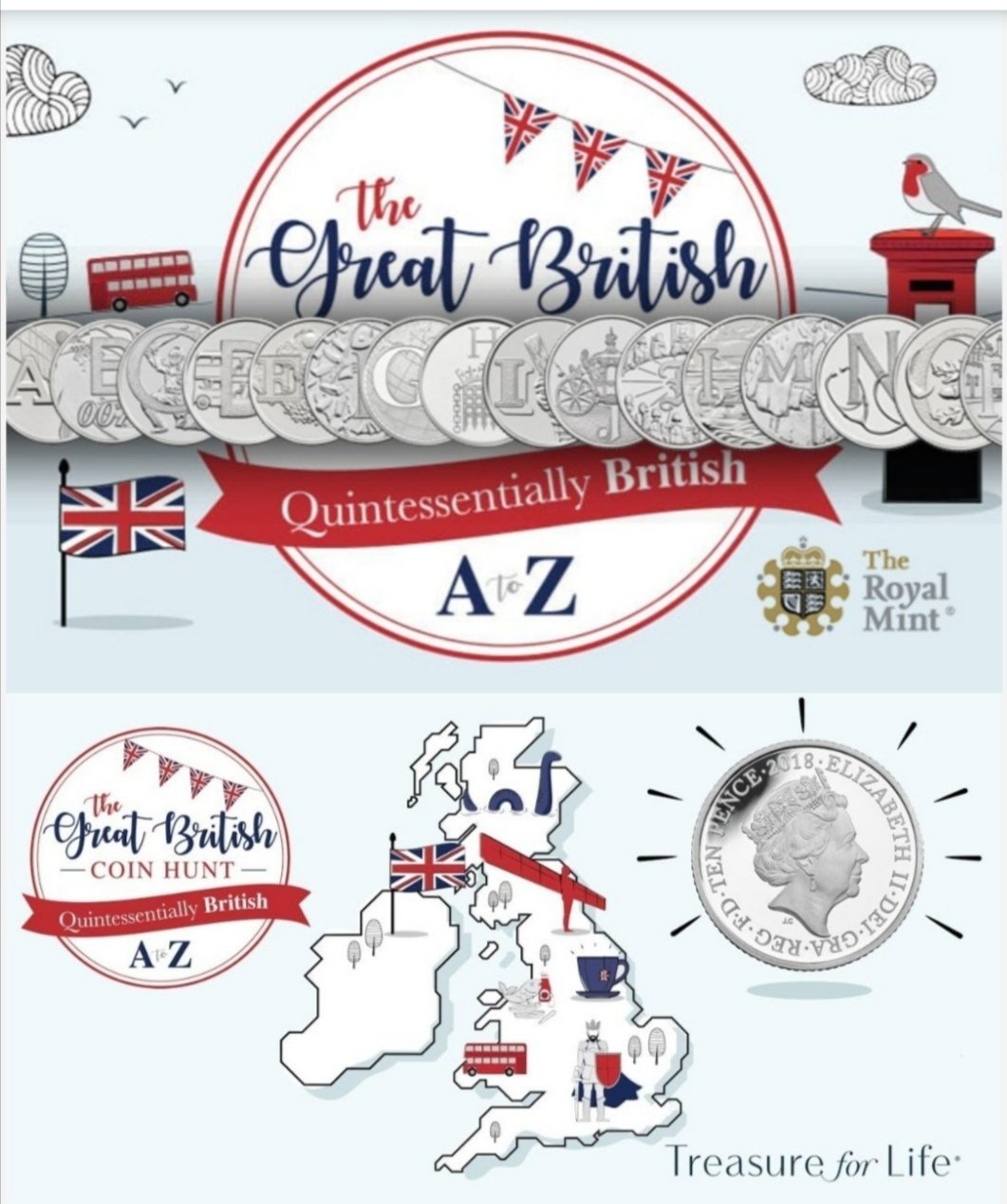 I've been very busy these past few months/years. Ever since the Royal Mint released their "Great British coin hunt" coins, I've been back and forth to collect as many as I could. I've even written about it on many occasions - VISITING THE MINT. Well today, after the mintage figures are released, I'm going to go over how my investments are getting on.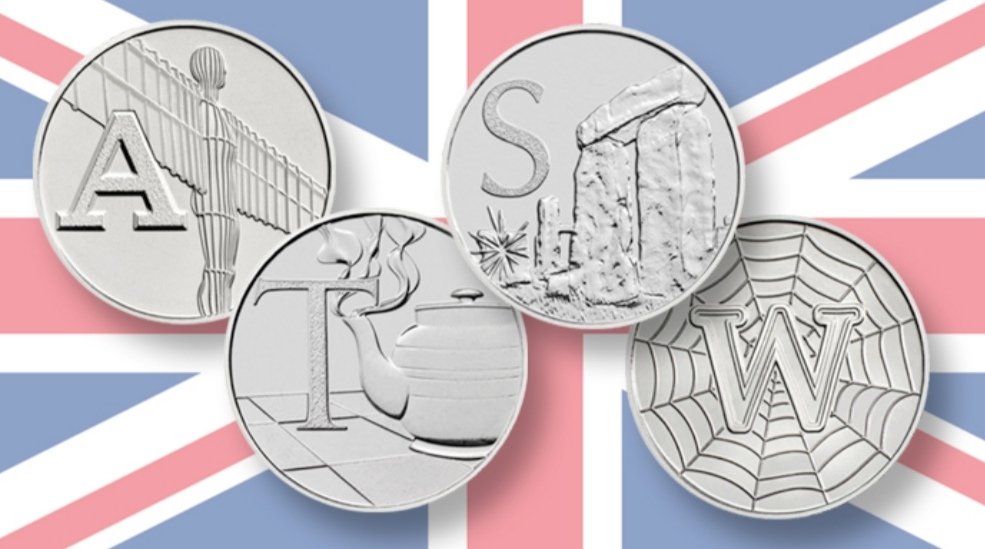 The NHS 10p coin has been revealed as the most scarce of its kind. But how much is it worth?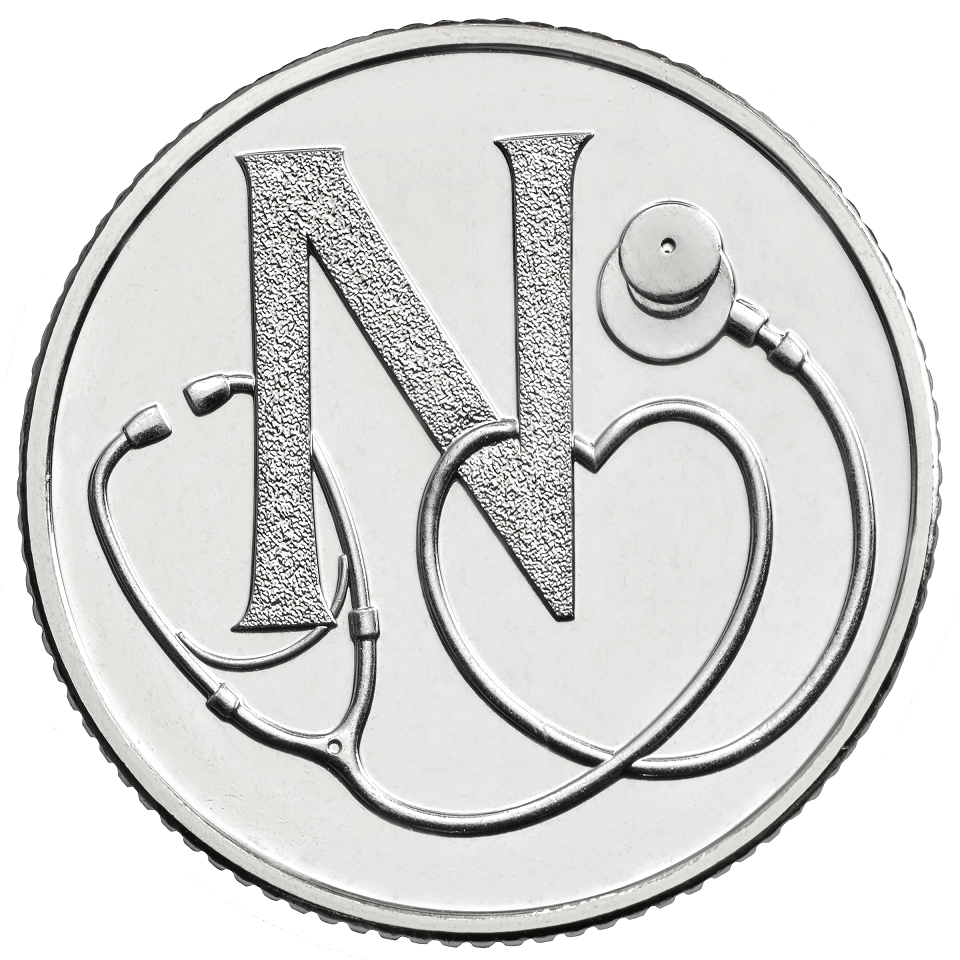 Long before the weekly clap for carers, the Royal Mint paid tribute to our National Health Service heroes with a special 10p coin. Coin site Change Checker has placed this coin at the top of its latest 10p 'Scarcity Index', meaning it's now one of the most sought-after coins in circulation.
What is the NHS 10p?
Adorned with a large 'N' with a stethoscope wrapped around it in the shape of a heart, the NHS 10p coin entered circulation in 2018. It was part of the Royal Mint's 'Great British Coin Hunt' series, which featured 26 10p coins – one for each letter of the alphabet – celebrating British society and culture. Other designs in the series include T for Tea, L for Loch Ness Monster and, of course, Q for Queuing.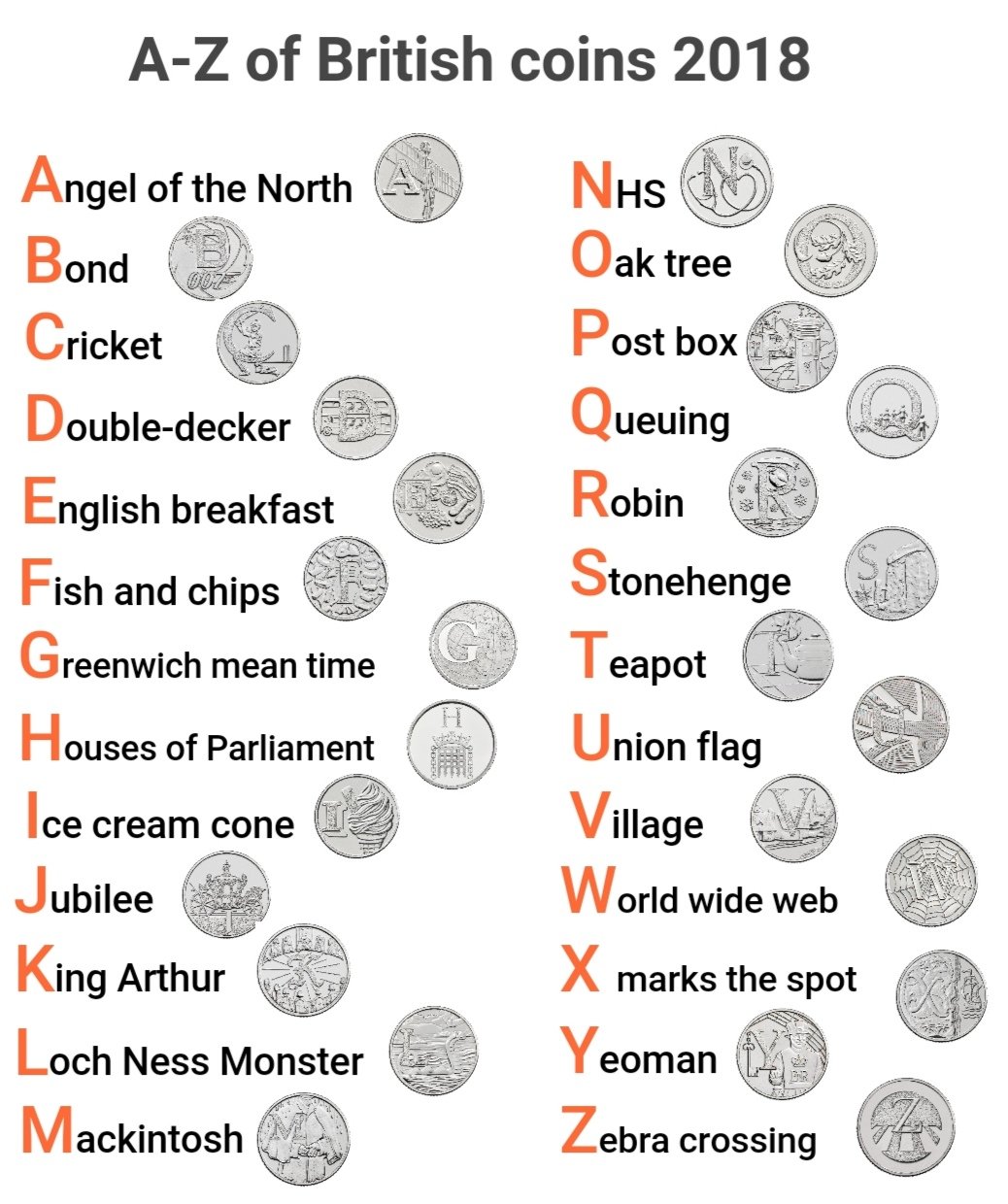 What makes the NHS coin so scarce?
Change Checker's 'Scarcity Index' ranks every 10p, 50p and £2 coin based on mintage figures (how many of a coin was created), along with estimates of collector demand based on Change Checker users.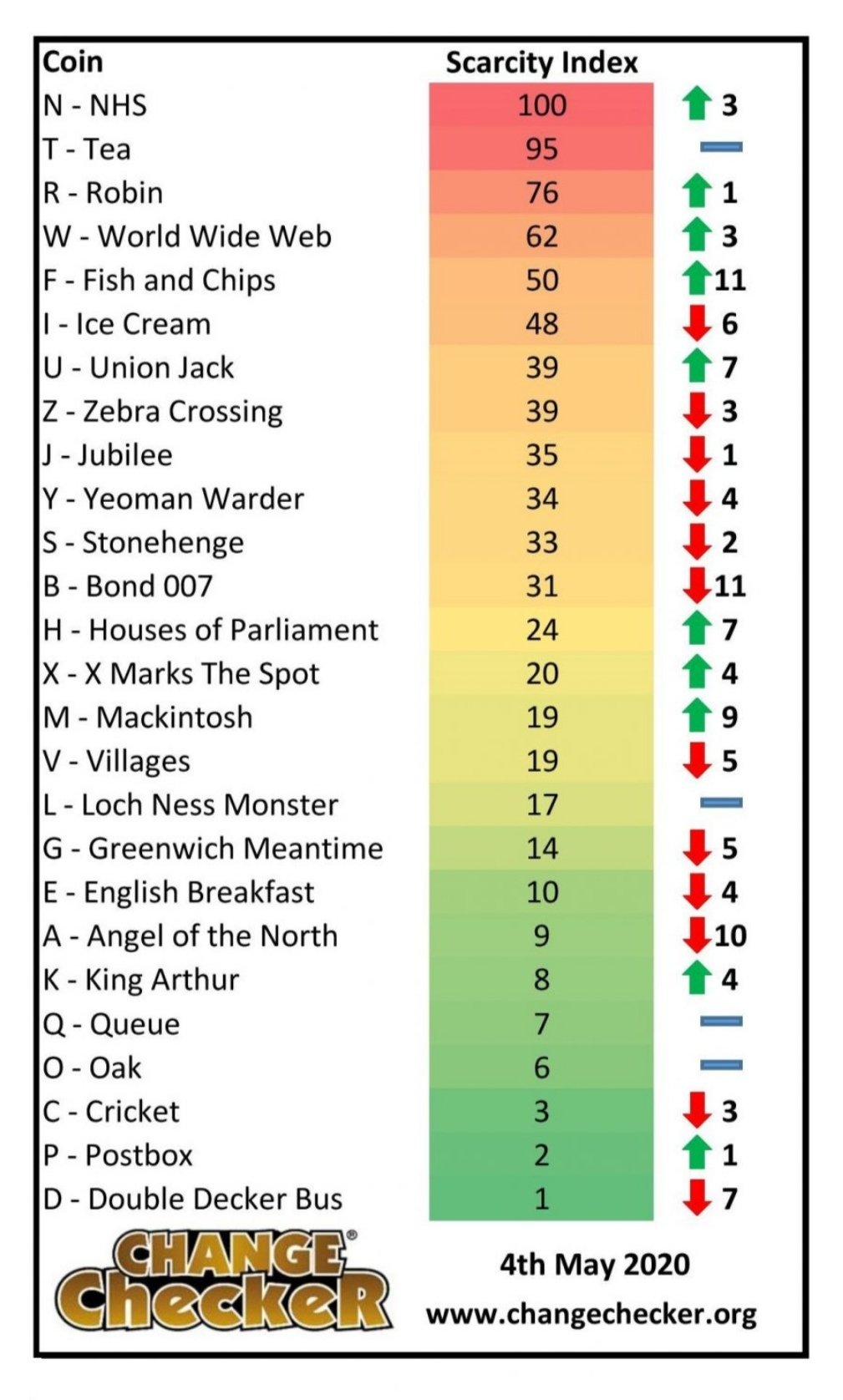 All of the alphabet 10p coins are considered hard to come by as just 220,000 of each design was released in 2018, and 2.1m came out overall in 2019. To put that in perspective, more than 33 million 'normal' 10p coins (with the two lions on them) were minted in 2017.
But these numbers don't tell the whole story..... As people take these coins home from the shops and add them to their collections, the numbers in circulation decline, making them even harder to come by. But how valuable is it really?
How much is it worth?
No doubt the nation's renewed appreciation for the hard work of our National Health Service during the coronavirus crisis has fuelled this coin's popularity. But even the most popular coins in the world are only really worth their monetary amount. There's no guarantee you'll be able to sell a 10p coin online for anything more than 10p. Still, NHS coins have sold for more than this on eBay in recent days. As you can see below, one sold for £6.50 last Monday.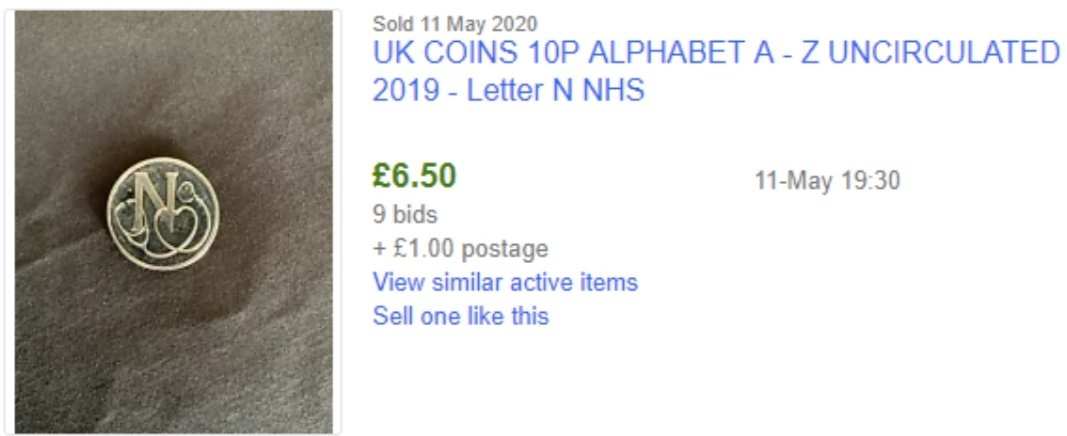 This was the most an NHS 10p sold for this month, the lowest being £1.00. So some sellers have been much luckier than others.
Now although I've been collecting these with the main purpose of selling off at a later date, my advice to any collector is that you should never buy a coin as an investment, as you can't guarantee whether its value will rise or fall. Instead, you should only buy coins that you like and personally want in your collection. Of course, since the NHS coin is in circulation, there's a chance you could find it in your change one day. But that might be more difficult for the foreseeable future.