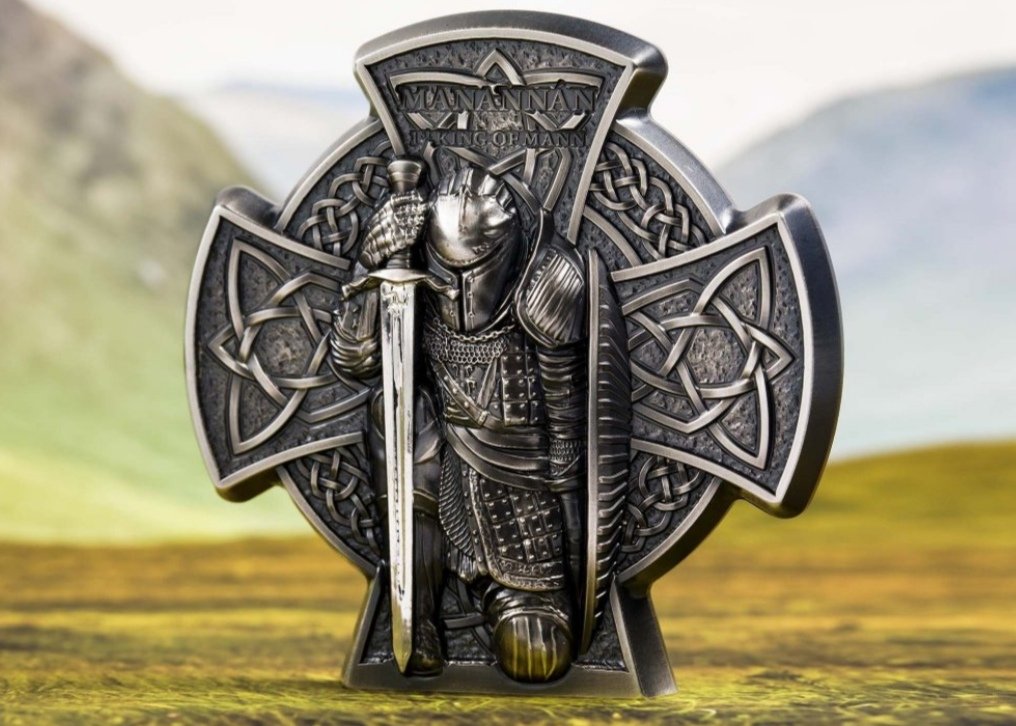 Following on from yesterday's blog, where I talked about the second coin in the Isle of Mann mythical coin collection, today I bring you the first in the series..... Thinking about it now, I probably have this the wrong way around and should have shown you this one first!
First things first... Not all coins are round! Yes, this is a coin. Yes, this is legal tender. And most definitely YES, this coin is bad-ass!!
In 2019 the Isle of Man dedicated a spectacular commemorative coin to its eponymous hero, the divine warrior king Manannán. Manannán derived his name from the Isle of Man and is said to be the first king and defender of the island. He is a vital part of Manx, Irish and Scottish mythology and folklore. Aside from his famous sword, Manannán is said to have possessed a cloak of invisibility and the "Wave Sweeper", a ship able to cross the seas without sails.
COIN DESCRIPTION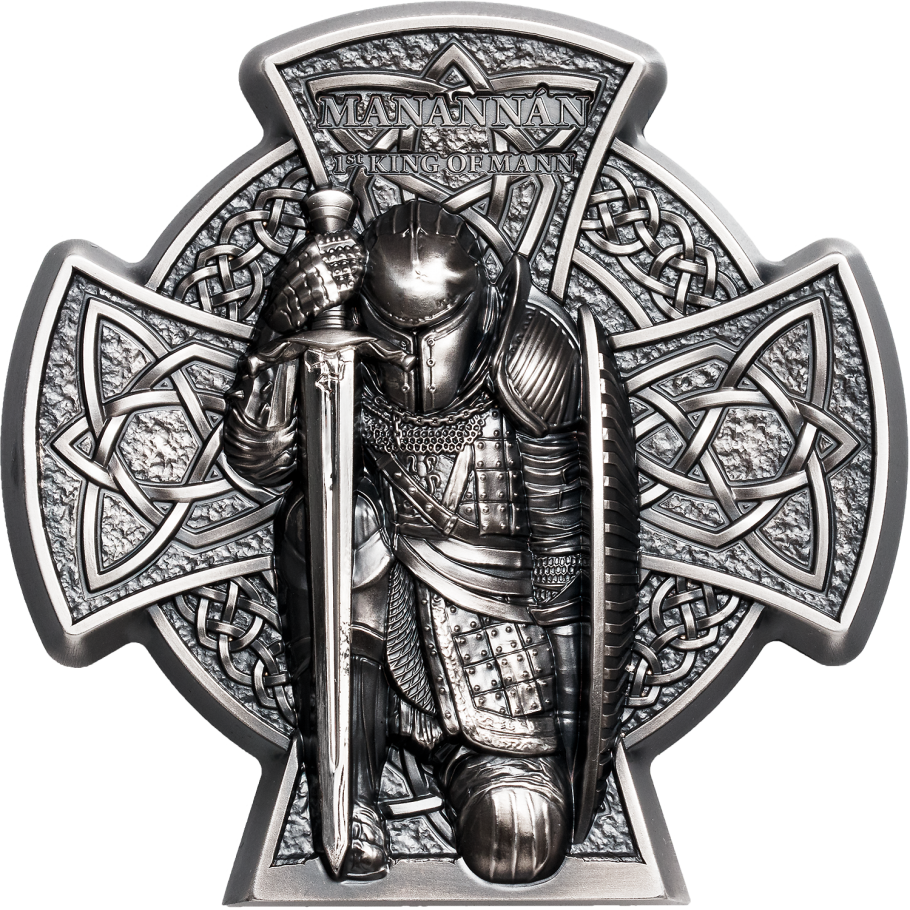 This piece of art is in the shape of an ornamented celtic cross, and shows Manannán mac Lir "son of the sea", kneeling in knight's armor clutching a shield and his sword Fragarach "the retaliator". The polished Fragarach is adorned with the characteristic three-legged Manx triscelion.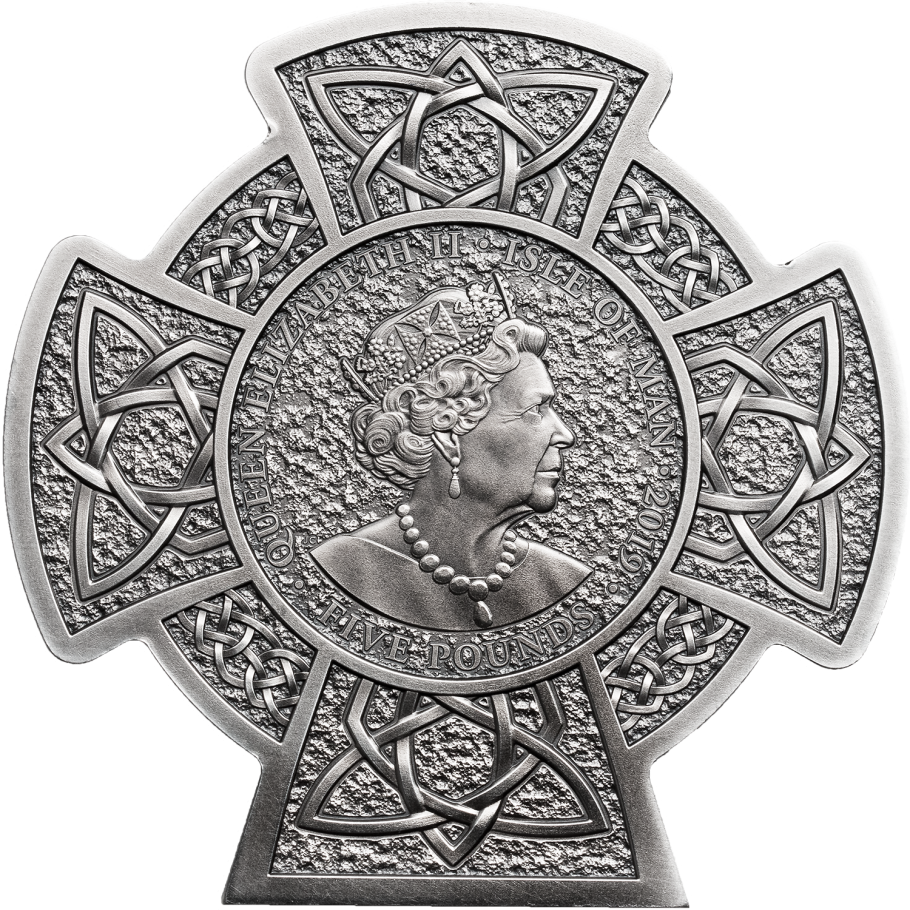 The other side features a portrait of Queen Elizabeth II, around it the inscription "QUEEN ELIZABETH II ISLE OF MAN 2019/ FIVE POUNDS" , in the hub of a wheel cross or Celtic cross. The arms of the cross and the circle around it are decorated with Celtic interlacing patterns.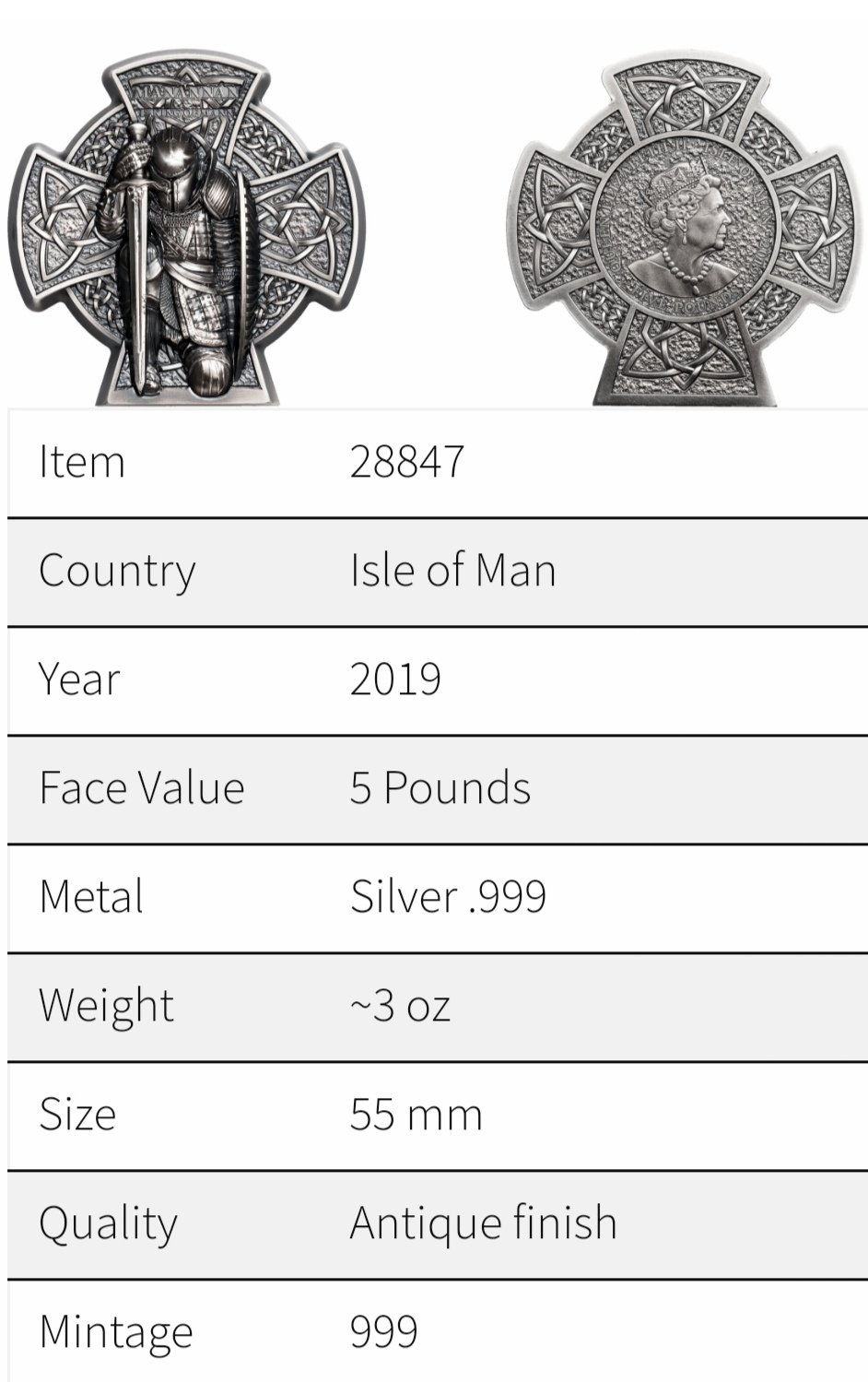 Only 999 pieces were struck of this Isle of Man issue. As a self-governing Crown dependency, Queen Elizabeth II is the head of state holding the title "Lord of Mann".