Project FeederWatch is a great way to introduce children and adults to science and conservation through bird watching.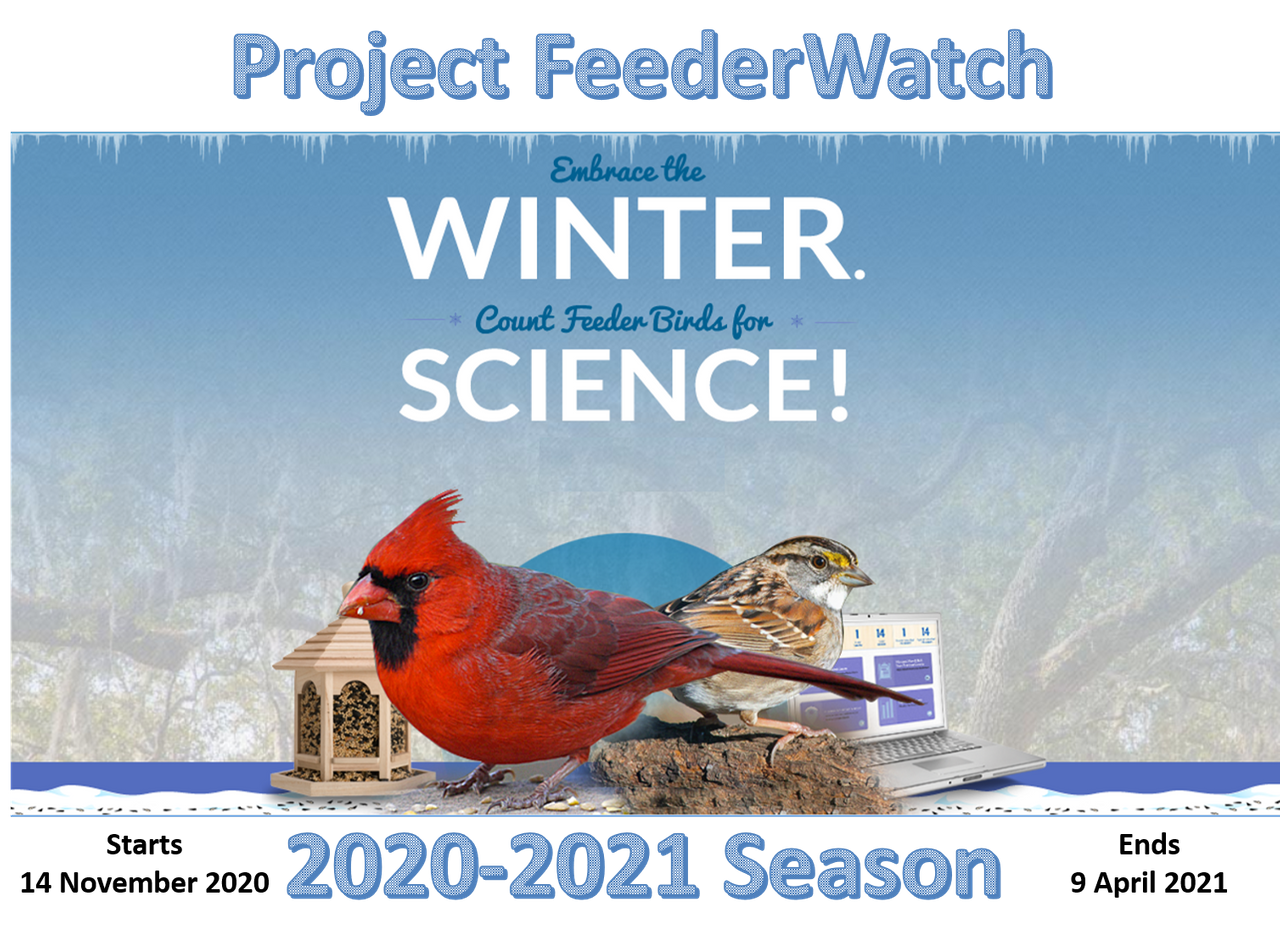 34th Season of Project FeederWatch
The 34rd season of Project FeederWatch begins on 14 November 2020. Now is the time for North American bird watchers to signup for the 2020-20221 Project FeederWatch season.
Data From 2019-2020 Project FeederWatch Season
Last season numerous citizen scientist participants reported data from their feeder sites across North America.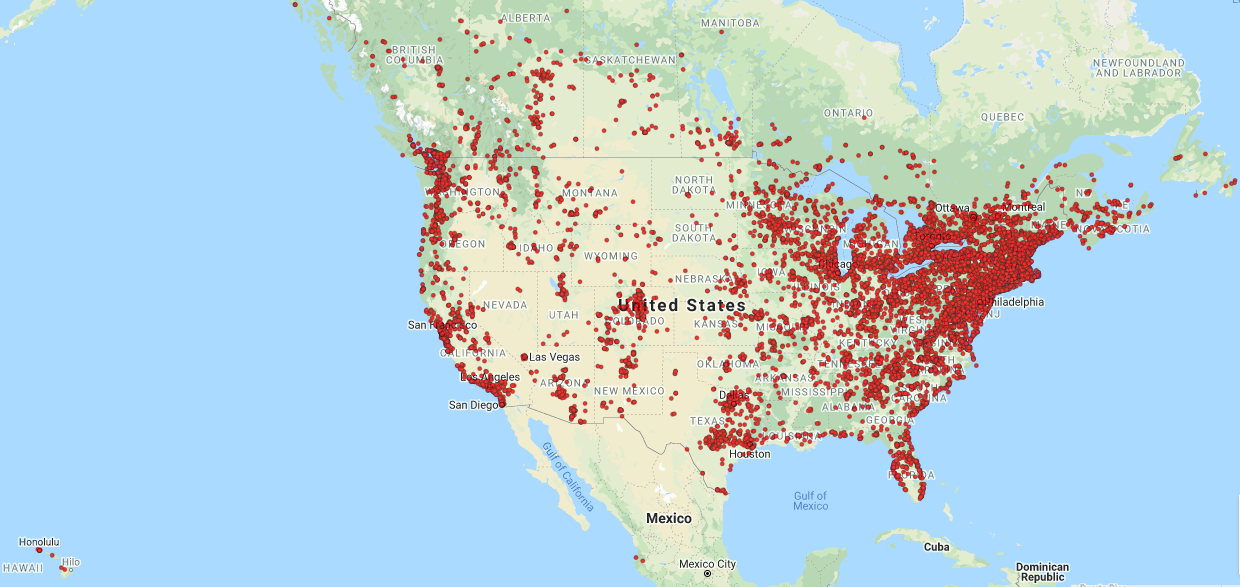 Source
The reported data from Project FeederWatch 2019-2020 is summarized in the "Winter Bird Highlights, Volume 16".
Data Reports
Here is some of the trend data from the "Winter Bird Highlights, Volume 16".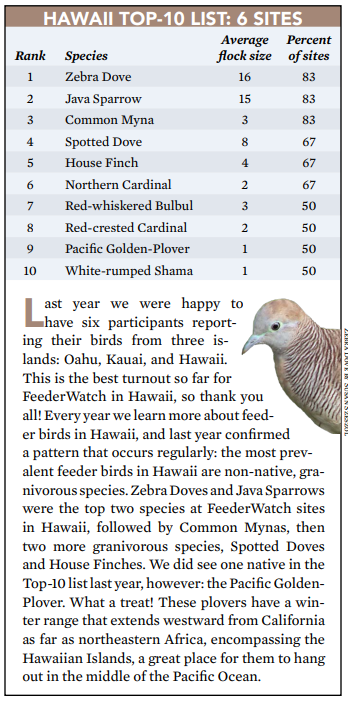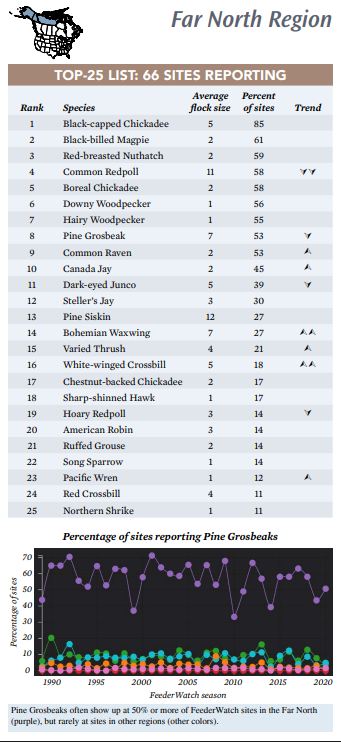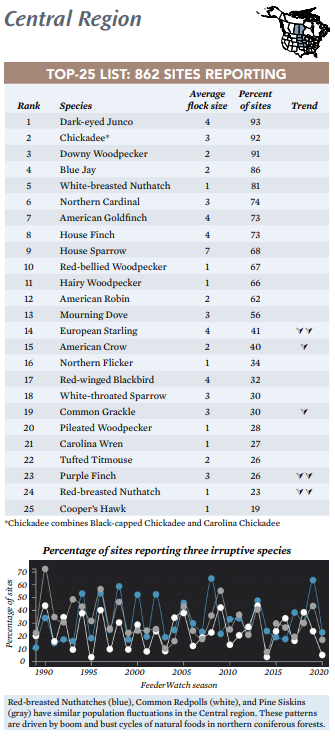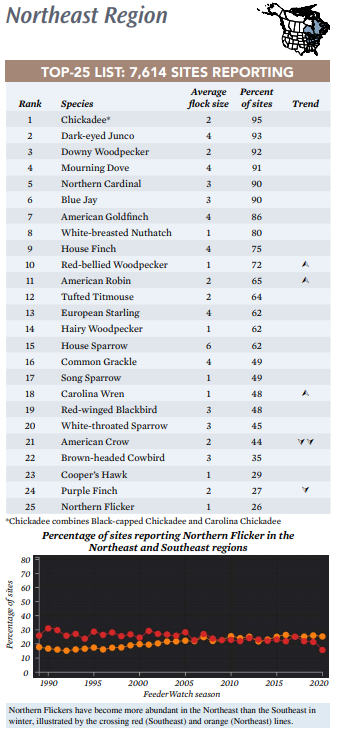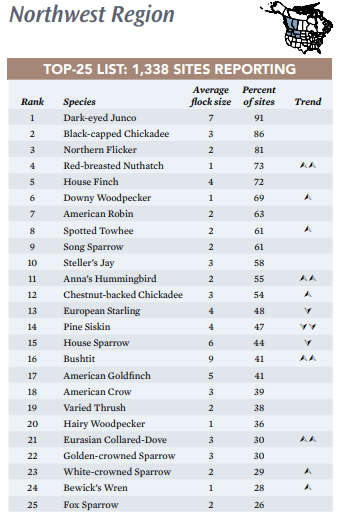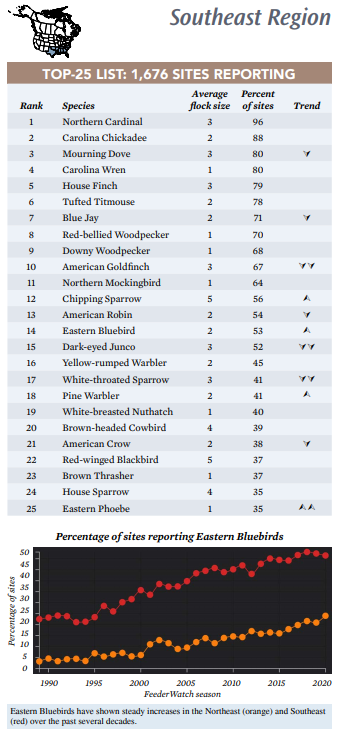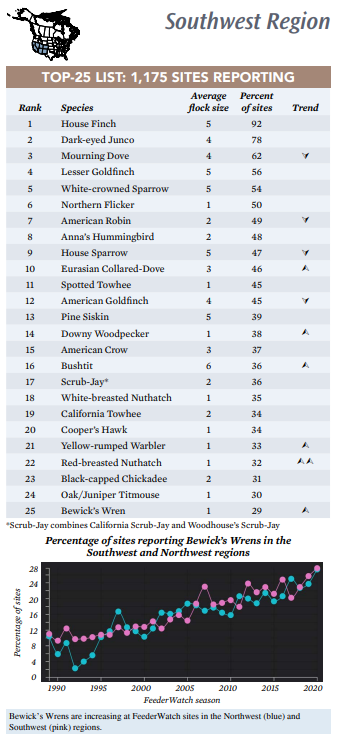 More to Explore on the Project FeederWatch Website
Are You Ready?
Citizen scientists in the USA and Canada can join Project FeederWatch here. International citizen scientists can join eBird.
Sources
Project FeederWatch here -- United States and Canada
eBird -- World-wide
Thank You!
If you like this post, you can upvote, follow, and re-steem this post.
Thank you!