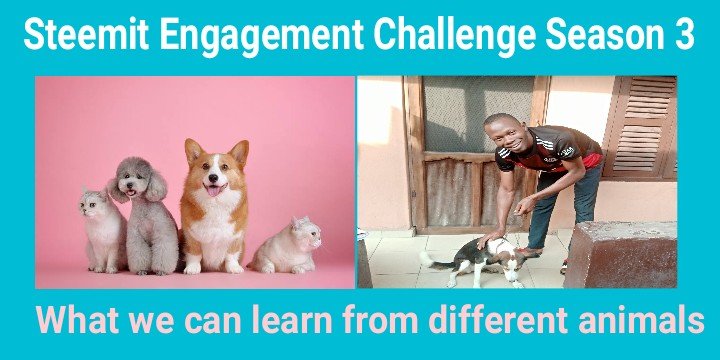 INTRODUCTION
Good afternoon my dear friends and members of Steem India community. We are in for another interesting contest for this week.
Pets and animals are part of our environment. They are dependent on us for feeding, shelter and care. However, they have benefits that they offer to us as humans. It is important to note that some of this animals display some character and attributes that we humans can learn from.

In this post, I will write about what we can learn from a dog

BE YOUR BROTHERS KEEPER
There is this popular saying be your brothers keeper which interpret to protecting our friends,family and neighbours. This character is highly displayed by dogs. Once there is a dog in any compound or building, the dog tries its best to protect the owner and every other person living in that compound from danger.
I don't own a dog, but we have one in our compound, her name is brandy she was bought as a 14 day old(2 weeks old) in January 2021(last year), this means that she grew up with us.She is an adult now. Brandy is a local breed although we dont allow her to leave the compound.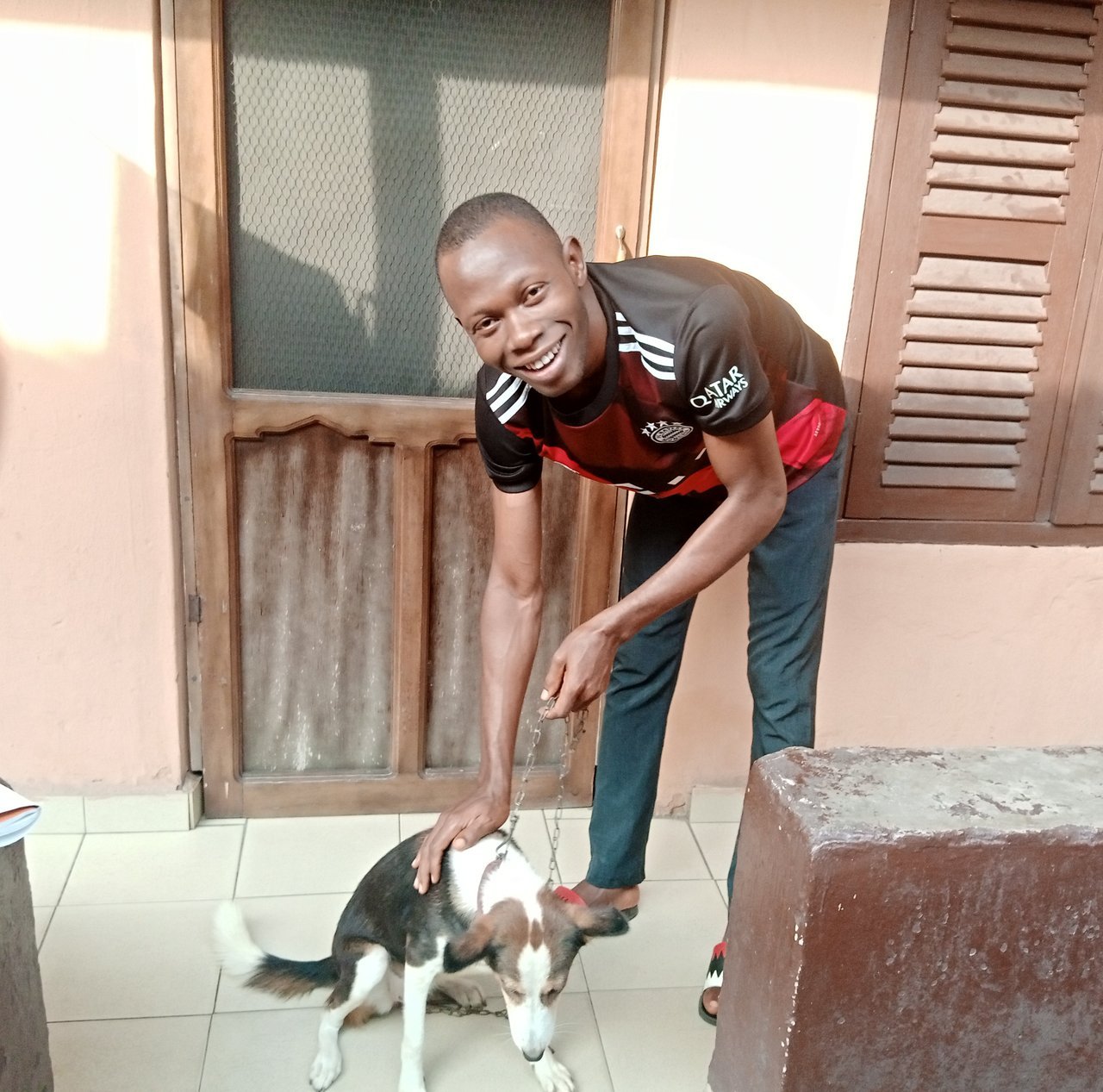 myself with brandy



When it comes to protection, brandy always make sure that the compound is secure and Intruders do not come into the compound under any guise. At one time, she saw someone playing with her owner and she thought that they were fighting and gave the man a serious bite.
At another instance, a visitor came to our compound and left without informing any of us, the visitor was actually leaving with his own bag but brandy felt that the man took the bag from the compound, and so she almost bite the man, if not for our intervention.
So we can learn to protect our family, environment and neighbours from Intruders as been displayed by the dog.

CLEANLINESS
Another thing we can learn from dog is cleanliness. It is important that we keep our environment clean at all times. There is a popular adage that says cleanliness is next to godliness.
Brandy as a dog has always displayed habits of cleanliness over the period. For instance, when she defecates, she finds a cover it up with sand or signal the attention of the owner. She feels so happy whenever she is been bathed or when her body is been cleaned by the owner.
So we can learn the habit of cleanliness from dogs because they display such attribute.

EXERCISE
Exercise is one activity that is beneficial to the overall well being of humans. Exercise helps to keep us fit, help us lose weight, build our muscles, help to produce the well good or excitement hormone and to increase the flow of blood in our body. We can know sportsmen barely get sick because exercise helps to them to keep fit always.
The dog we have here has always loved to exercise herself every morning by stretching her body always. The owner sometimes take her for a walk out or exercise or race and she enjoys it lot.
SUMMARY
In summary animals are especially pets are beneficial to man. They possess and display some characters that we humans can actually learn from which include but not limited to love, security, cleanliness, exercise among others. I am inviting @patjewel @nanidi @mvchacin