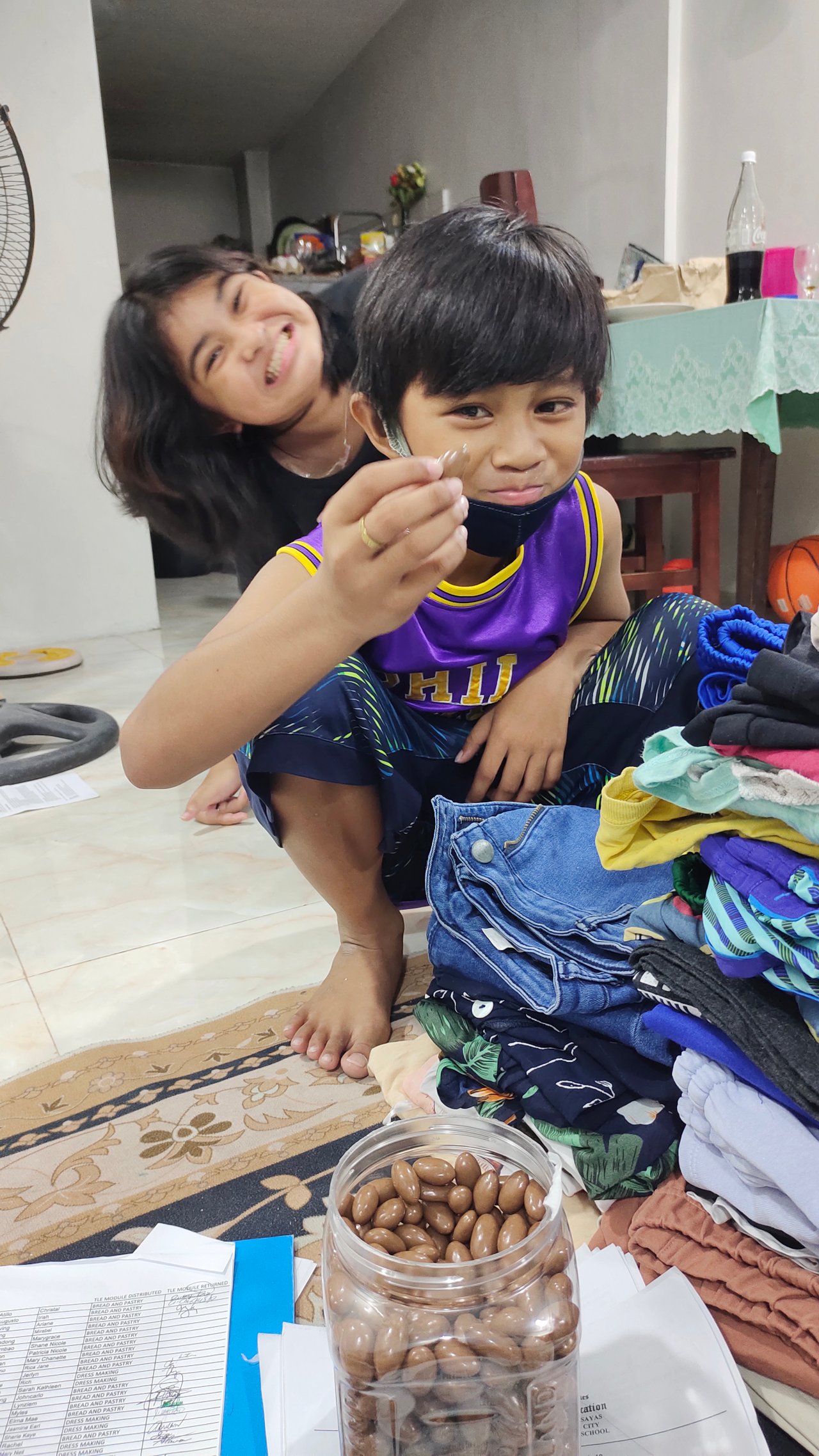 My day is usually the same. Most of my time would be spent at home and at work. Though a bit boring to hear for me I always feel that great fulfillment everytime the day ends.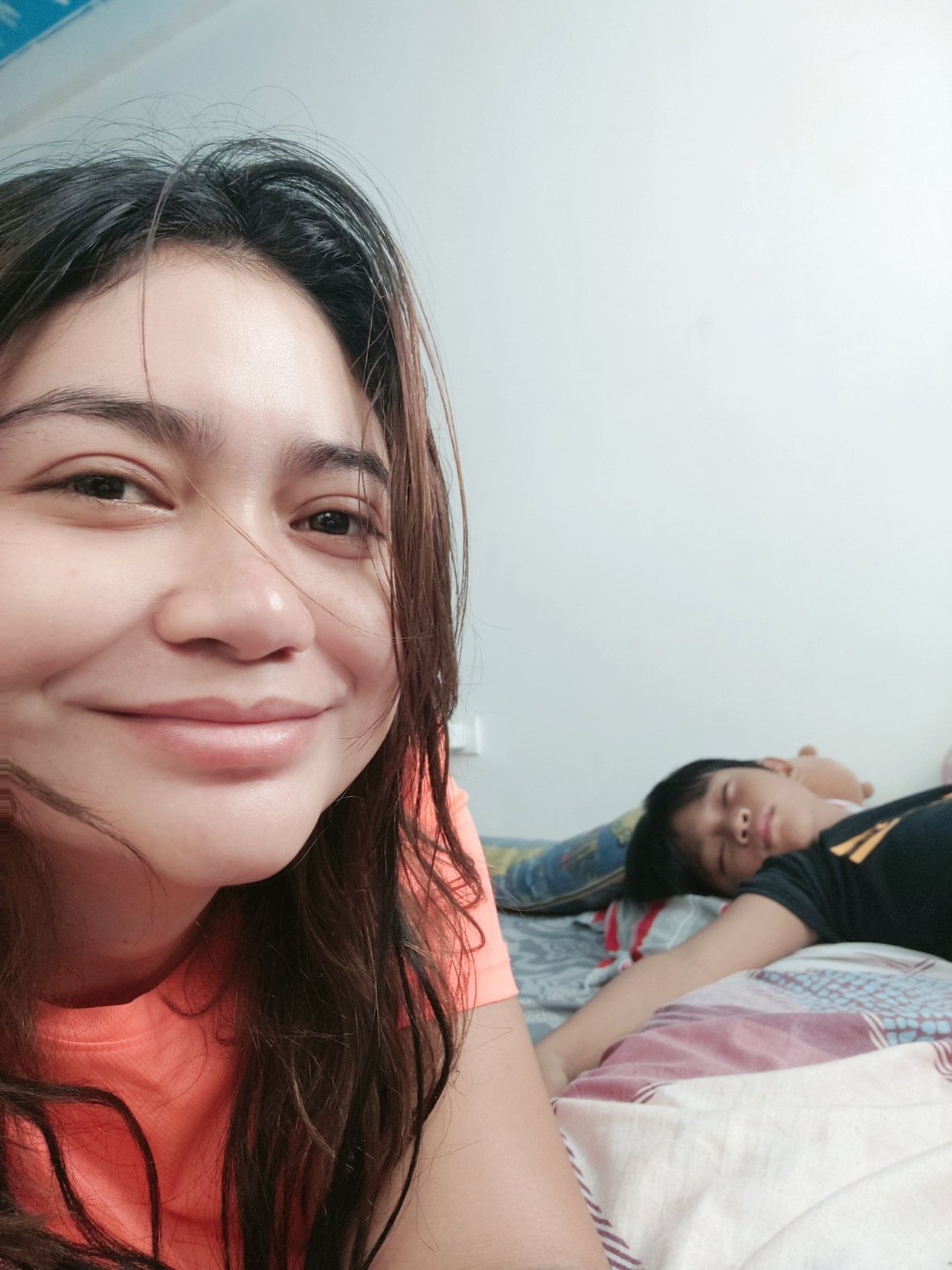 This is me every morning, i never get tired of staring at my kids asleep. I remember that time when they were babies I used to kiss them and smell that baby scent. Oh how I love that scent, I miss that baby scent. Now that they are no longer babies they tend to push me or kick me as they feel my lips touching their cheek. I guess that's part of them growing up.
I try to juggle house work and my school work at home. Since I have to utilize my time, I have to fold the clothes and my kids get to arrange them upstairs. And of course I need all that energy to keep me awake, I have my almonds chocolate.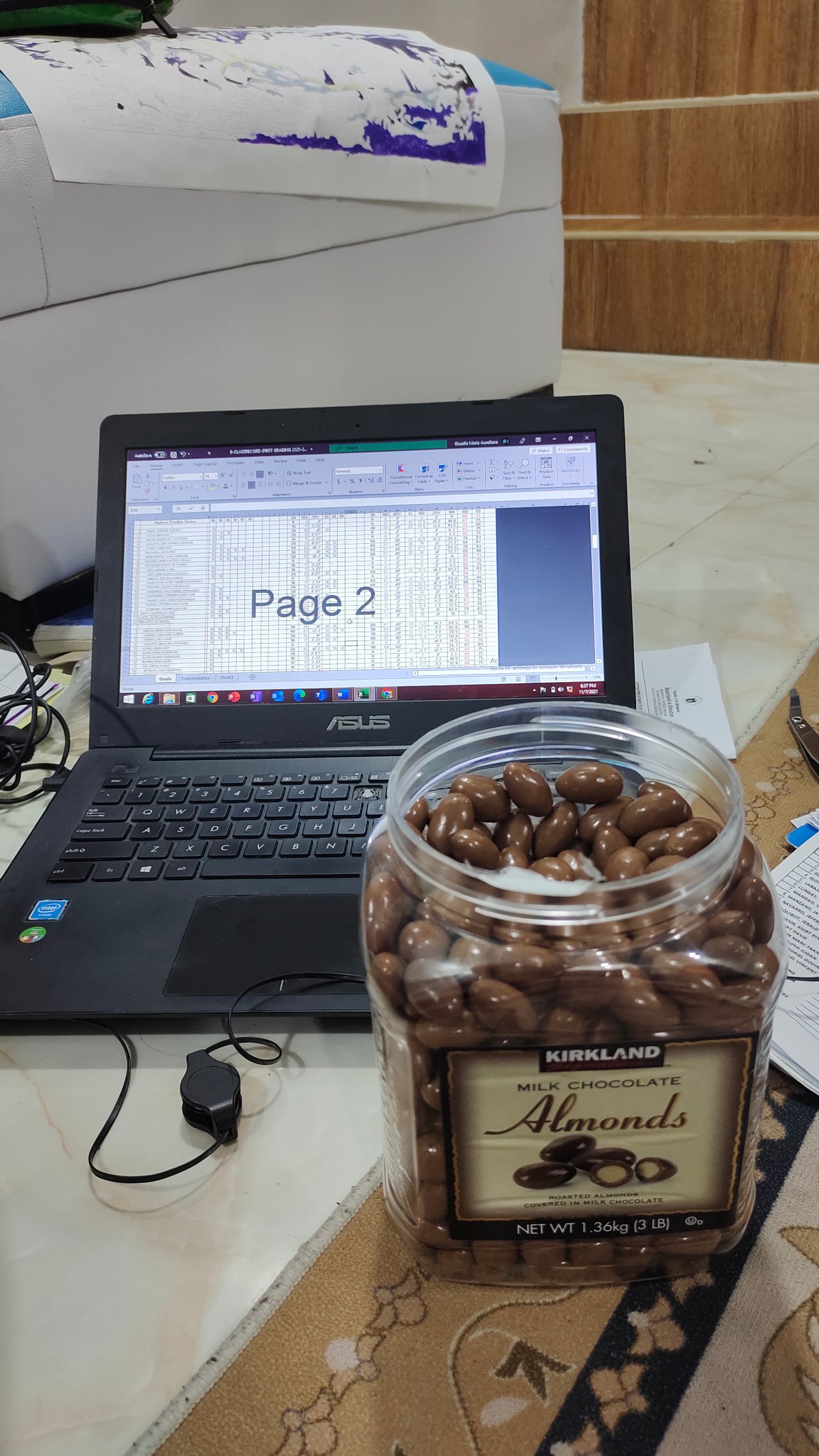 I then started making grades by recording the scores I have gathered from my students submission. In this time I always have to weigh things of how will I grade my student. Being a mom helped me to become less strict in my students, I have realized that it is not easy to be a mom. And being a mom I would also feel sad if my son or daughter gets a low grade. So I would put myself in the shoe of my students parents. I then realize that I shouldn't be that hard on them and give them good grades.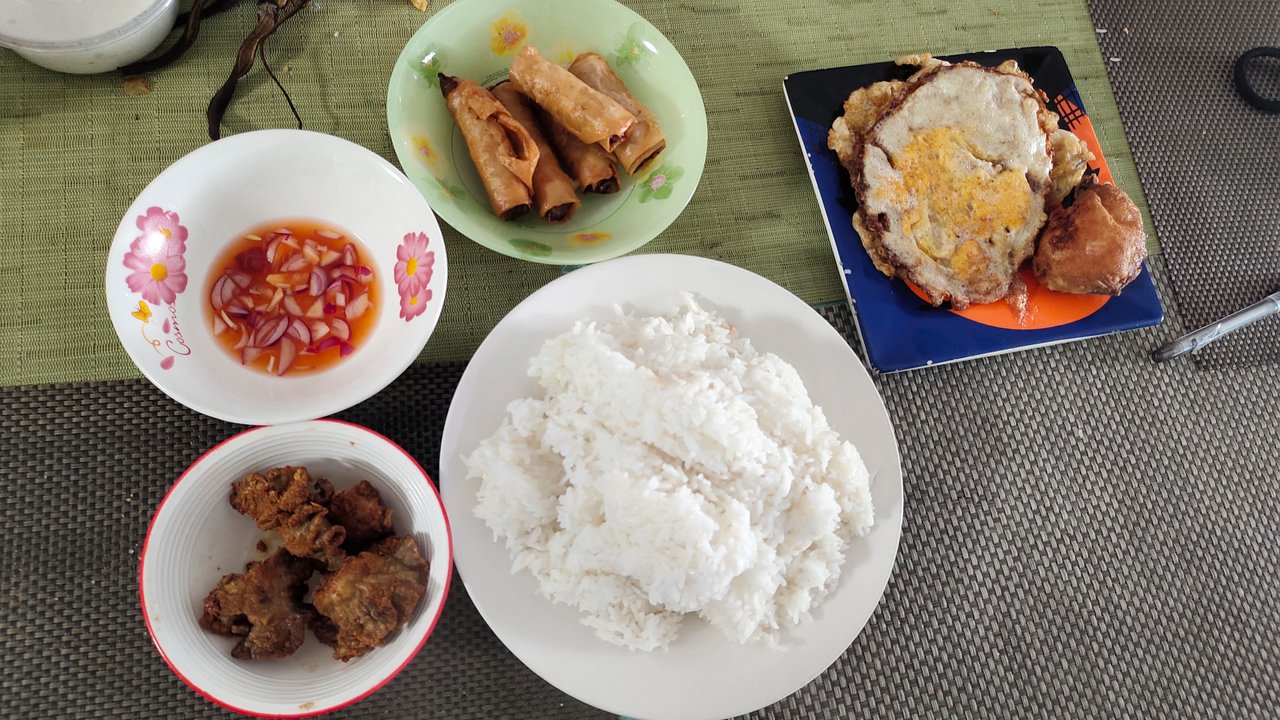 I also have to prepare their meal breakfast, lunch and dinner. Cooking would be the toughest job of being a mom, you always have to be creative in the food that you make and think of what to cook. But still I would choose to cook for them.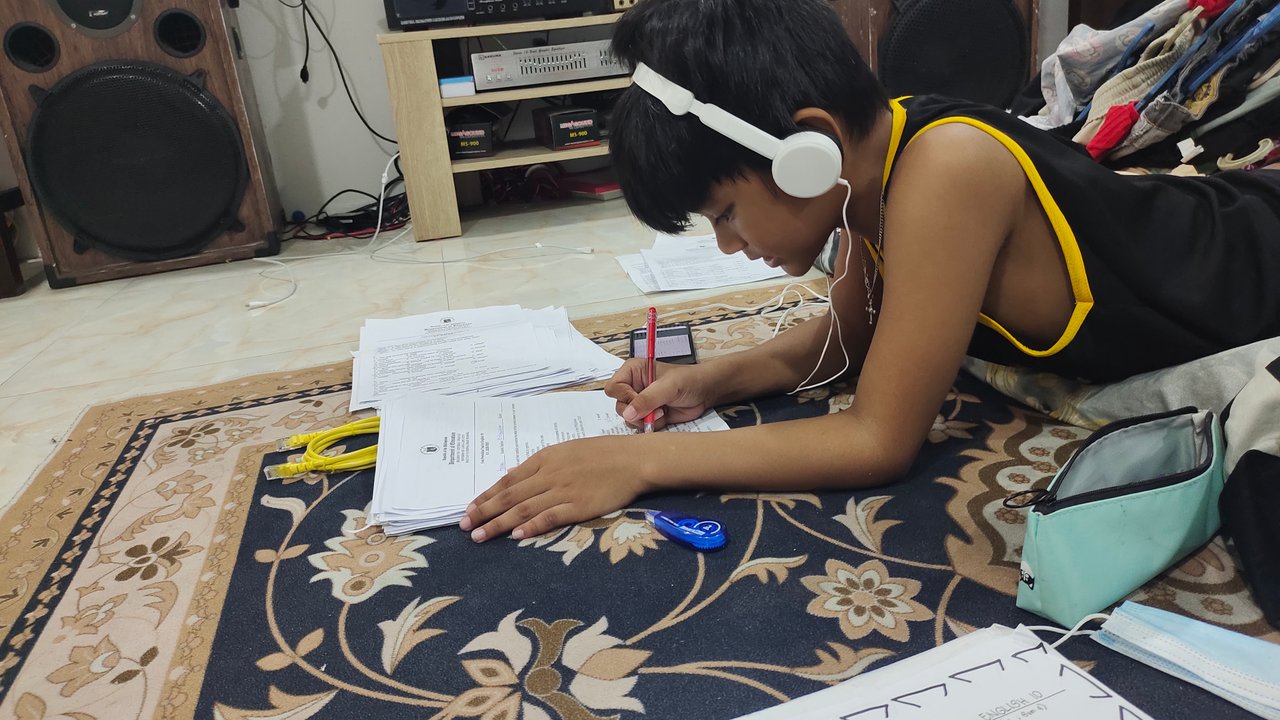 We also spend one hour everyday intended for studying and answering their modules. It is in this time we focus in studying and answering.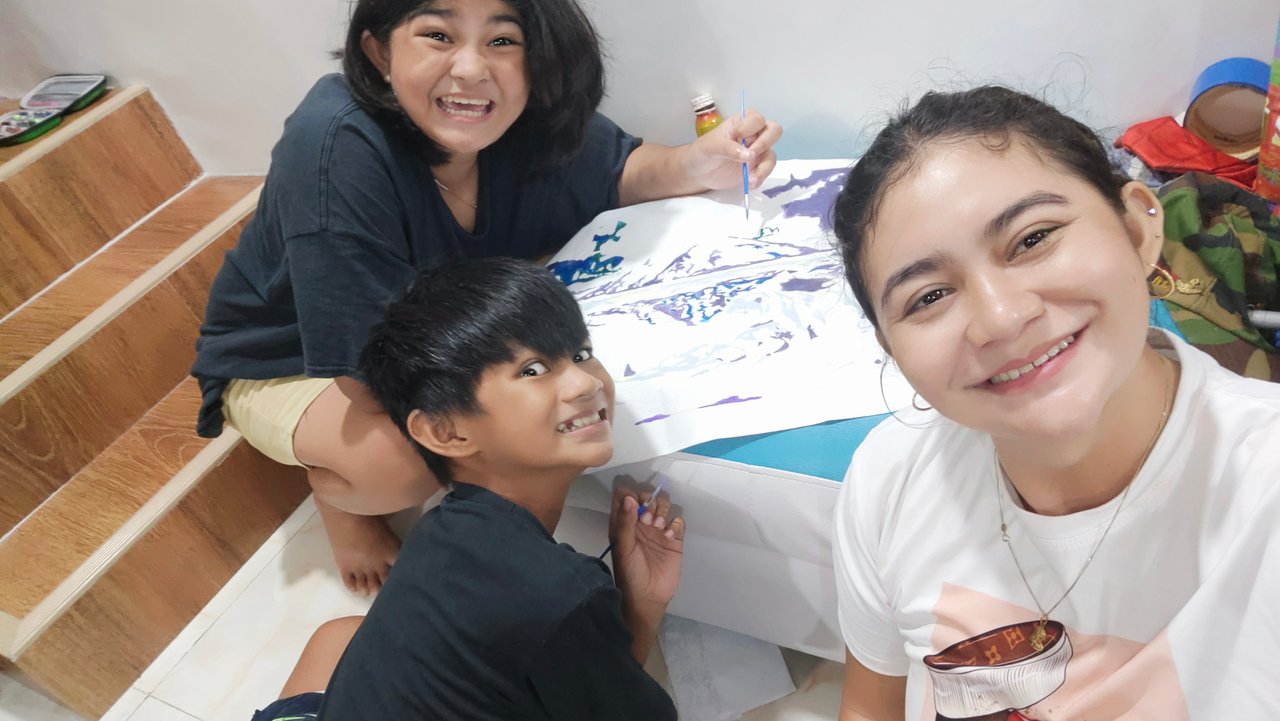 Lastly before the day ends, we have our bonding time by finishing our project. This is Painting by numbers, we get to spend also an hour to just paint and stop from using gadgets. In this way I can practice their creativity and focus. Hopefully we can finish this and I'll surely share it here.