Hello Steemians😊😊😊
Hope all is safe and good!!!
Yeterday I got my second dose vaccine of sinovac. It will be the moment that I will be finally fully vaccinated. I am so happy. I can finally travel the places that I used to be the time that pandemic is not yet arrived.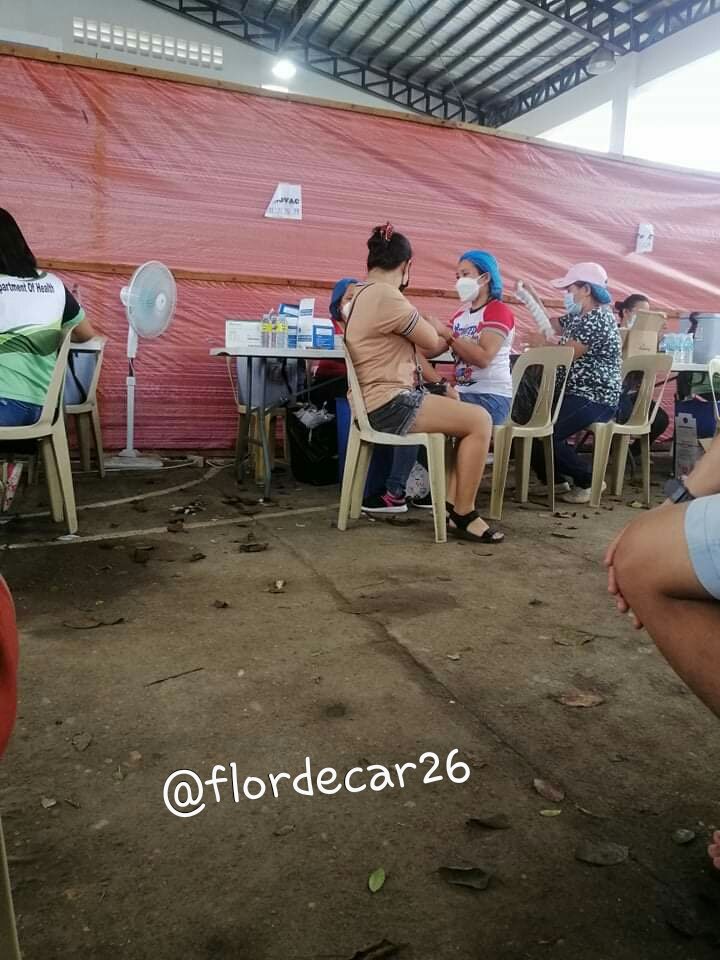 So yesterday I went to the vaccination area at around 1 in the afternoon. I have work in the morning that is why I went there in the afternoon. As I arrived there with my sister. The lane was so long. And so we lined up on the last row. And then followed by some who arrived a minute late than us. The vaccination process stop for a while because a strong wind and rain came. There things got wet and they need to put it in a safer place first.
They wait until the rain stops. The time was almost 2PM. I'm a bit worried because maybe I wouldn't be vaccinated that day. People who are waiting on the tent are too many. But the process is so fast. To fast forward I'm on the counselling area. The attending medical personnel got my Blood pressure and temperature. But I was stock for a moment because my blood pressure was so high. So I take a rest for a while. And on the second try it turns out to be normal.
And on the next step, finally I will be vaccinated. The nurse told me to relax. And so I did. And since I can't took a photo of myself being injected with the vaccine, I asked my co-worker who also there and were not that so far to took a photo of me while I was being injected. And thanks to him he got it right. After that I'm on the last step. Waiting for my name to be called and get my vaccination card stating that I am fully vaccinated already.
So that was it everyone. The process is so easy but you need to be patient in the flow of every steps. You also have to wait. Don't be too rush. Just keep it easy and your turn will come. Don't stressed out yourself.
That's it for now my dear steemians. Keep safe always and God Bless.
truly yours,