Hello Steemians😊😊😊
Hope all is safe and good!!!
Yesterday morning, I don't have anything to do. So after our breakfast I decided to set up my old Christmas tree. This Christmas tree of mine is tall but not so tall and it can break into half.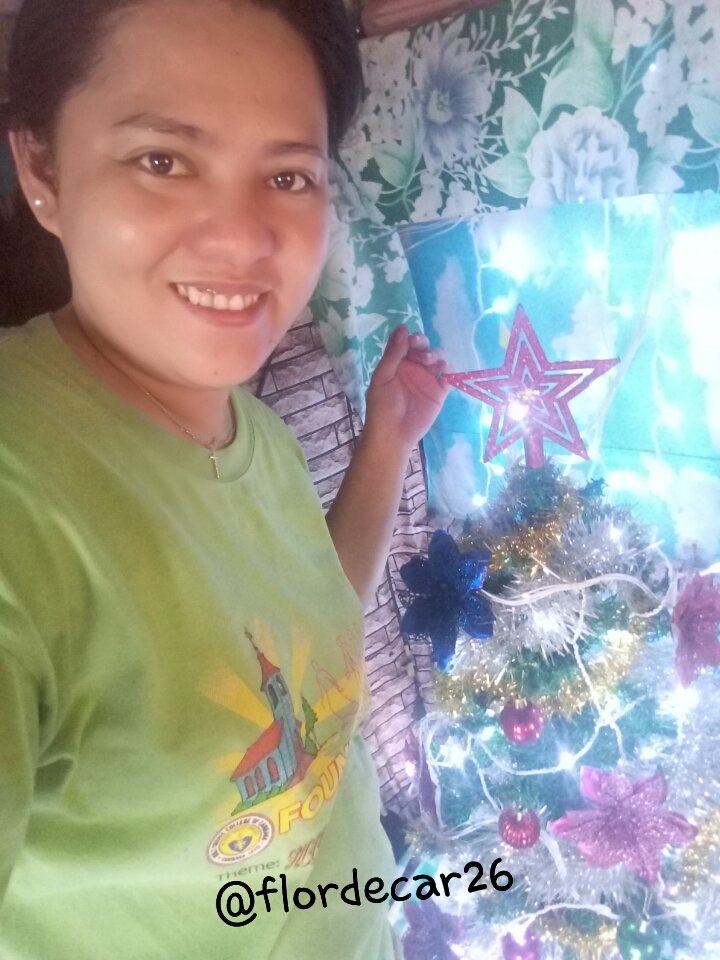 Since my previous christmas are tall, I prepare to have a small one this year. So I used the upper part. And to make it stand I put it in a can. And then I started to decorate it with the help of our little man. The decorations that I used are still the same with the last 3 years. It's still okay. I just washed it and dry. Some of the balls and flowers the color of it are faded. It's the proof of being old. I don't care if it is old as long as it's okay I can used it. And look at the result as I finished it, it's not seems so old.
Now it's done and I'm ready to welcome the spirit of Christmas.😊😊😊
That's all for now everyone. Keep safe everyone and God bless!!!
truly yours,