Hello Everyone!!!
Hope all is safe and good😊😊😊
Im so sorry for not being active here always. It's because Im so busy as of now at my work. But as I saw this "Diary Game Contest" for this week which has the theme of "Filipino Food Photography" it catch my attention, since I do love cooking.
That is why I want to joined for this week contest. If you want to know what is this contest are all about just click this LINK.
And here's my entry for this week contest. "My Simple Sauted Bitter Gourd with Egg" It's a Filipino Simple Healthy food that everyone loved.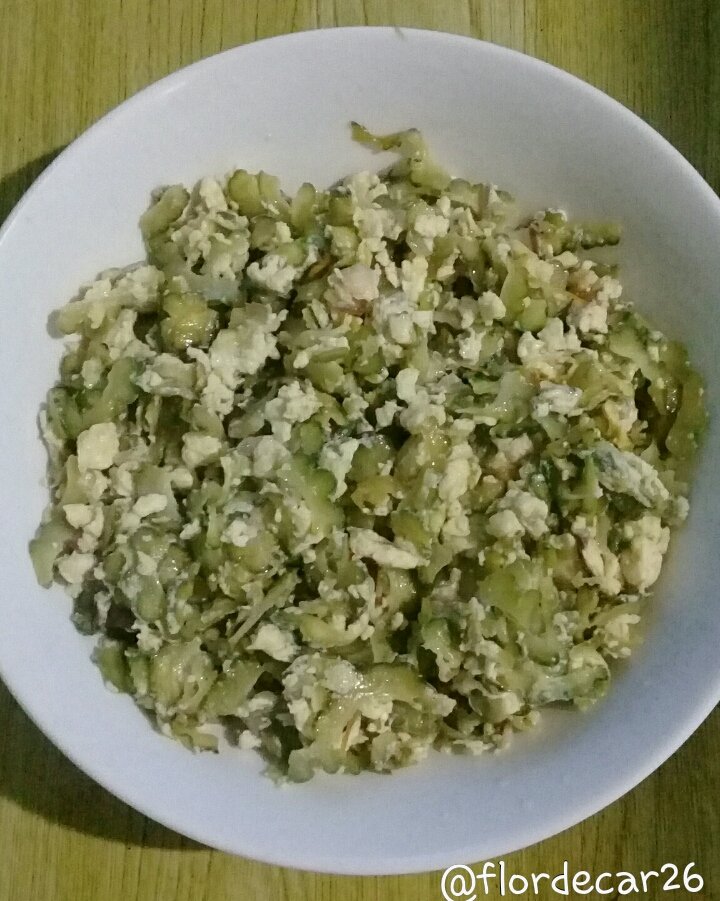 Do you love this food too? Im sure you are. But this food I think was the very hate of most kids. It's because of it's bitterness. When I was a child, I hate this too, but I dont have a choice and just ate this, because my parents will be mad at get angry to me once I didnt eat this.
But now that Im an adult already, I love this. And Im the one who cooked it. I cooked this two times every week. My sister love this when Im the one who cooked it, but if it's other she didnt eat this. She told me that, the way I cooked it is that she cant taste the bitterness of it. That is why she loved it when Im the one who cooked it.
So that's it everyone. It's very easy to cooked. You just saute and mixed all the main ingredients which is the bittergourd and the egg. And put some seasoning and other condements to have a good taste.
And most importantly what this food can give us, is a healthy body.
That's all for my entry for this week. And I am inviting my sister @leehon, ate @shikika and my boyfriend @jearo101 to joined this Filipino Food Photography since all of them are also good in cooking.
Thank you everyone. Keep safe always and God Bless😊😊😊
Truly yours,